Easy Entertaining Gameday Menu
Need some gameday hosting inspiration and help? We've got you covered with an easy and delicious menu, complete with savory dishes, sweet treats and drinks to serve to a crowd. Mix and match recipes depending on your personal tastes and those of your guests for a good time!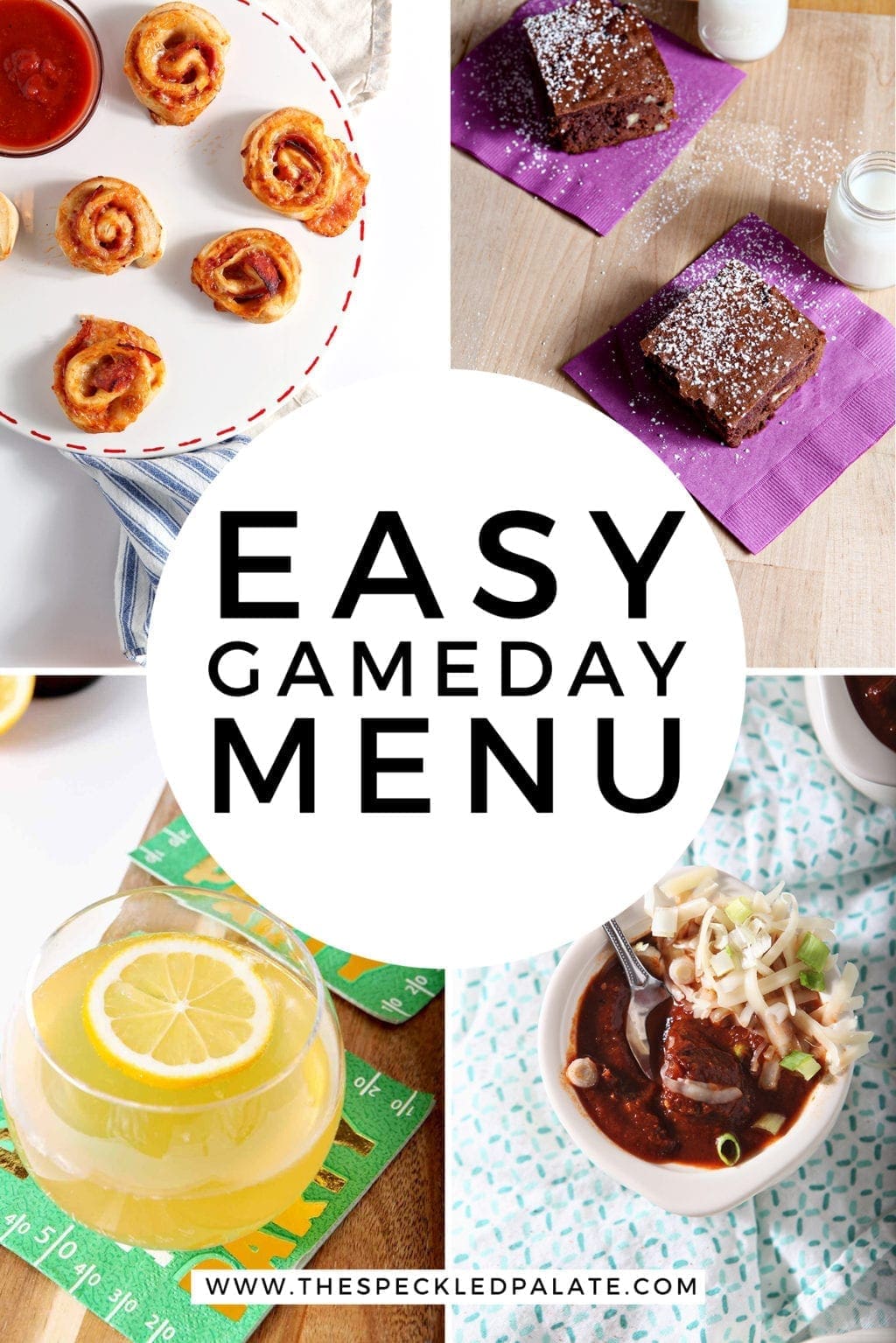 Host a gameday party like a pro!
Entertaining can be stressful, but there's something so fulfilling about it.
You can also host parties and gatherings like a pro with a few quick tips and tricks, like…
Set the time and date for your gameday gathering, and invite your friends.
Once you have a guest list and a decent idea of who's going to attend, make your menu. Focus on serving foods that are easily made in advance so that you don't have a ton of cooking that needs doing while your guests are arriving or at your house.
Make your cooking timeline, too.
Get your supplies, make the food and host like a pro!
I wrote an entire entertaining post about it, too, in case you'd like to read more about hosting a tailgate party at home.
It's really that simple!
To help you out, I've compiled a fabulous gameday menu especially for you below.
Depending on your number of guests, you can mix and match these recipes to your tastes. Just be sure to have a variety (and also be aware of guests' food sensitivities and allergies) to keep guests fed and happy throughout the game.
What do you normally keep on your menu for a gameday like this? Is it similar to mine?
Easy Entertaining Football Gameday Menu
Hosting friends to watch a football game? Here's an easy to execute menu that's great for sharing and perfect for mixing and matching, depending on your tastebuds (and those of your guests, too!)
This menu for an easy Football Gameday Menu was originally published on February 1, 2013. The text and menu were updated on January 22, 2020.