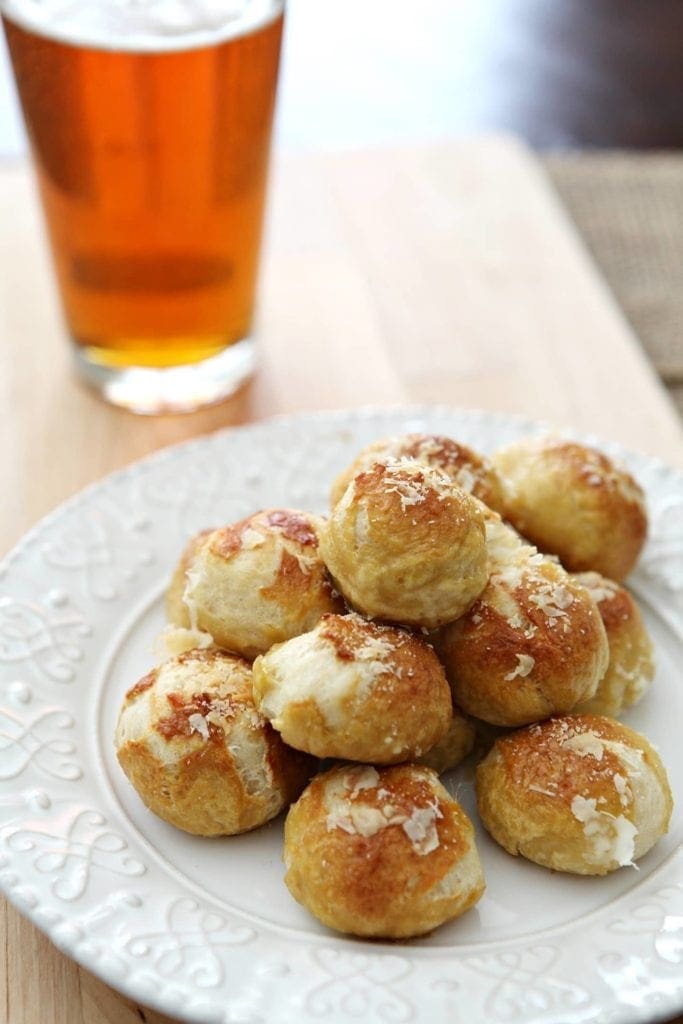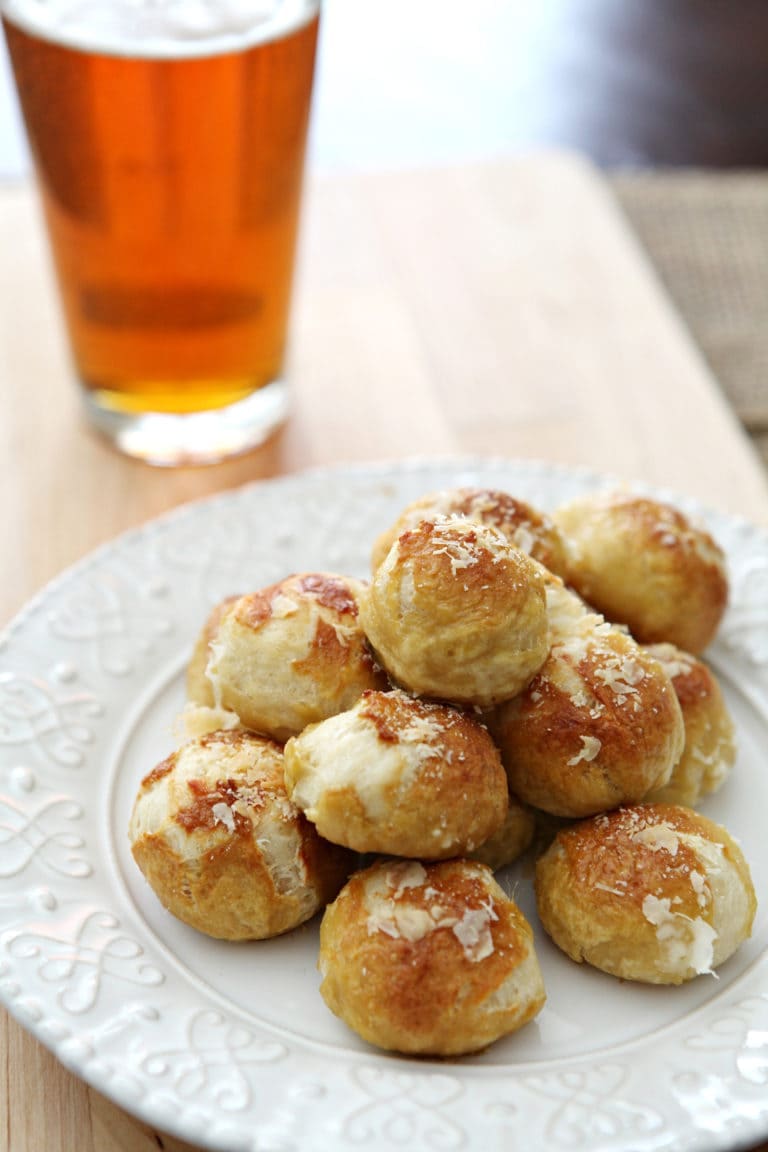 Y'all.
Parmesan Pretzel Bites.
Words cannot describe to you just how delightful these little appetizers are other than me telling you that Winston and I literally ate the ENTIRE batch of these beauties yesterday as we watched football. And when I say "as we watched football," I mean in the first half of the Green Bay-Seattle game.
Yeaaaaaaaaaaaah.
Sometimes, you just need carbs. And sometimes, you take down an entire batch of 'em that could easily feed four people.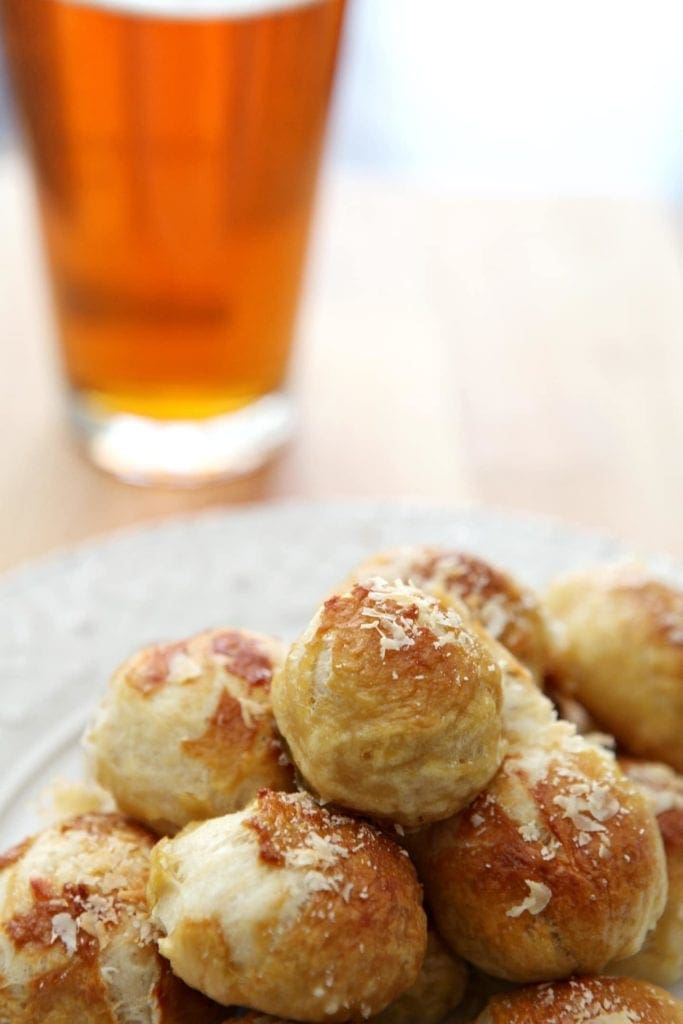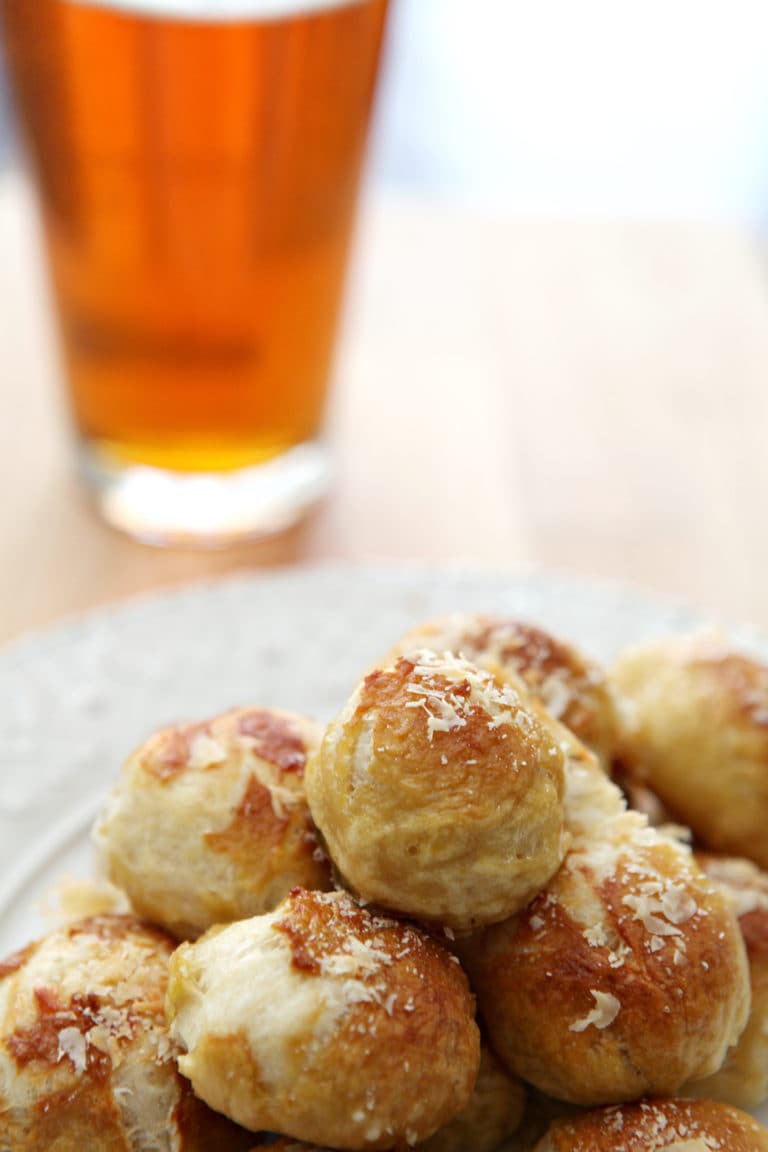 I figure we're at the point in this pregnancy where it is what it is, and if I want to overdo the carbs one afternoon, I should be given some leeway because pregnancy cravings are weird.
More often than not, they're also delicious.
Interested in taking down your own batch of these Parmesan Pretzel Bites? I'm over at My Cooking Spot today sharing my recipe, and I'd love if you joined me!