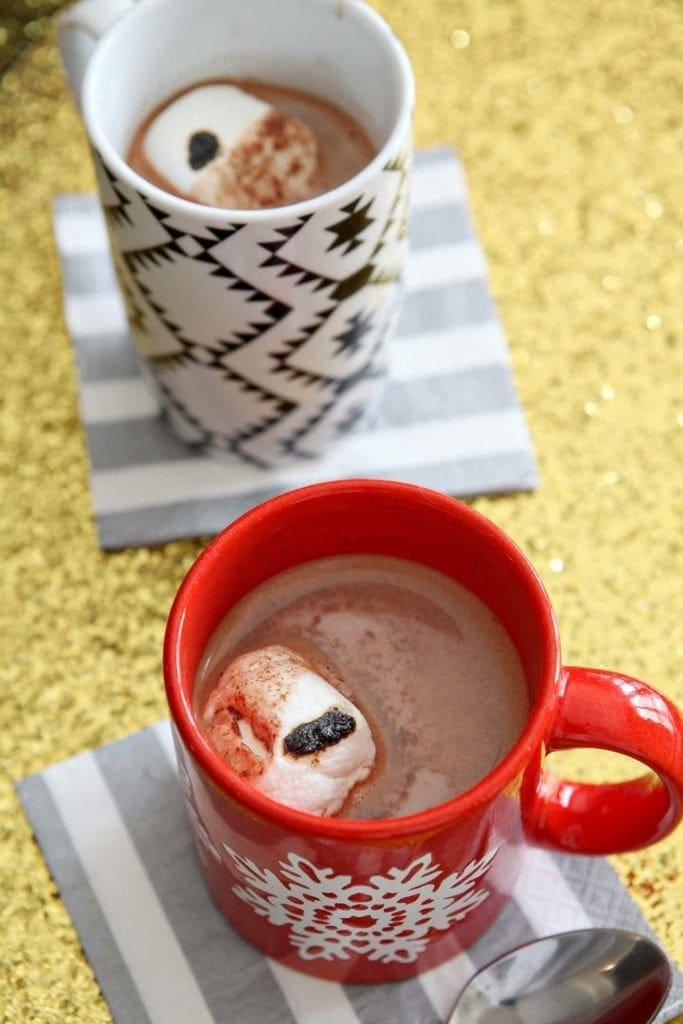 I've been drinking hot chocolate like a boss for the last few months since coffee no longer is palatable to me. I'm also drinking it today because, well, Dallas is under a Winter Storm Warning, and this mama-to-be needs something to warm her up as sleet and ice fall from the sky.
I don't really know what the deal is, but I've been thoroughly enjoying changing up my hot chocolate game, drinking it at favorite coffee shops and trying various recipes at home when I feel like tinkering.
Enter this delicious Vanilla Hot Chocolate. It's a simple substitute to your normal mix, but it makes all the difference… and who doesn't love vanilla sugar?
Interested in whipping up this super simple and decadent wintertime drink for yourself? Head on over to My Cooking Spot for my recipe!