Last Updated on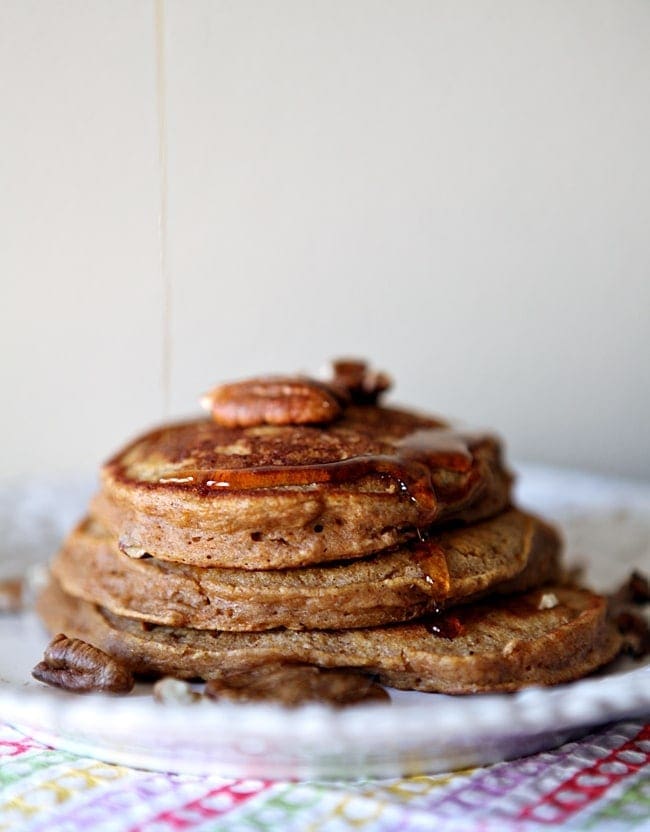 I realize it's still the summertime, but sometimes, a girl wants sweet potatoes.
Back when I was training for my marathon, I began eating a lot more sweet potatoes, as I'm allergic to bananas, and after a horrible bout of leg cramps on my 18-mile run that ended with several fits of uncontrollable tears, I knew I needed more potassium. Lucky for me, sweet potatoes are packed full of it!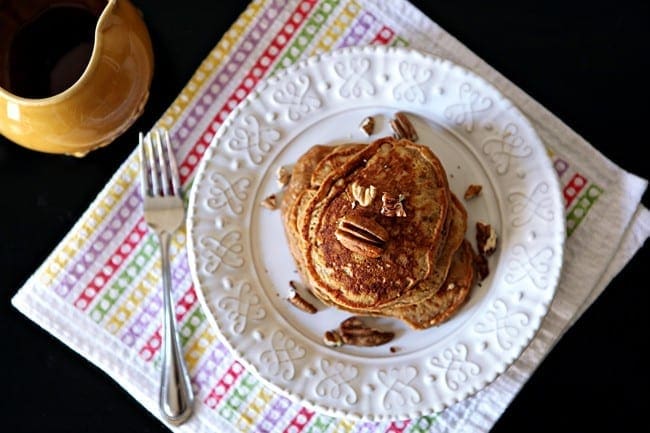 So I began experimenting, adding sweet potatoes here and there.
And then I developed these Sweet Potato Pancakes, which is utterly divine and which was eaten the day before my marathon as my final meal in Dallas.
I'm over at My Cooking Spot sharing this recipe today, and I'd love for y'all to join me over there!
—
Have you ever tried sweet potatoes at breakfast? What's your favorite sweet potato recipe?