Sweet Potato Sugar Cookies with Fluffy Marshmallow Icing
This post is sponsored by Imperial Sugar, Dixie Crystals and Bob's Red Mill. I received free product as a part of The Sweetest Season Cookie Exchange. As always, all opinions, thoughts and recipes are my own.
These Sweet Potato Sugar Cookies with Fluffy Marshmallow Icing sing of the holidays. The cookies' light sweet potato and cinnamon flavors pair beautifully with the marshmallow icing, turning the seasonal favorite Sweet Potato Casserole into a dessert!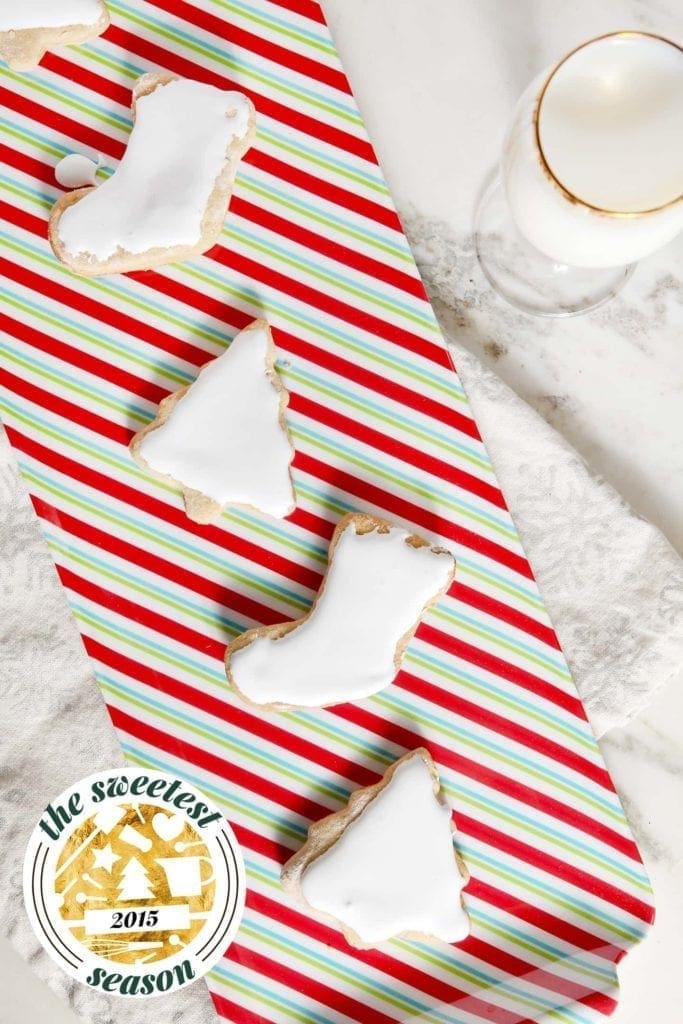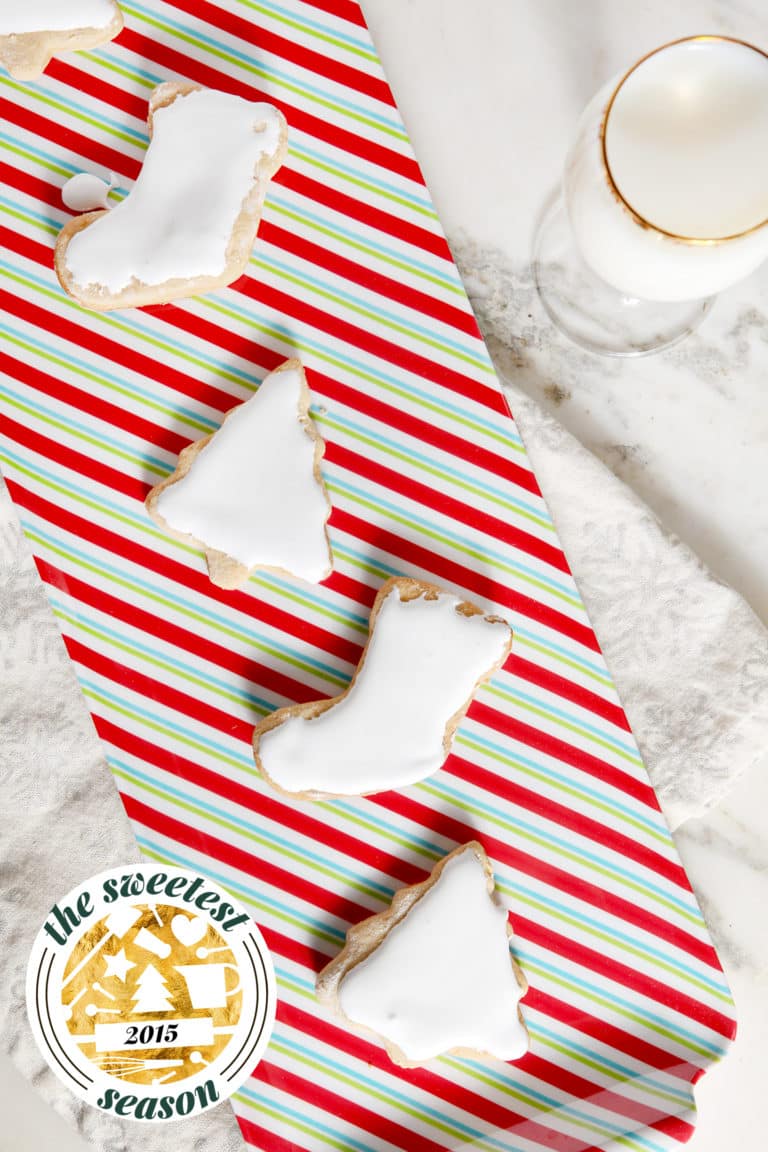 When I was plotting out my final cookie recipe for The Sweetest Season, I knew I wanted to do something different. And I was inspired one evening when I was baking several pounds of sweet potatoes for my daughter.
Yes, I know. I'm that mom who makes her baby's food. Since I work from home, I'm able to take the time to roast veggies and blend fruits so I can know what I'm feeding her during most meals.
So.
I was roasting sweet potatoes and got curious…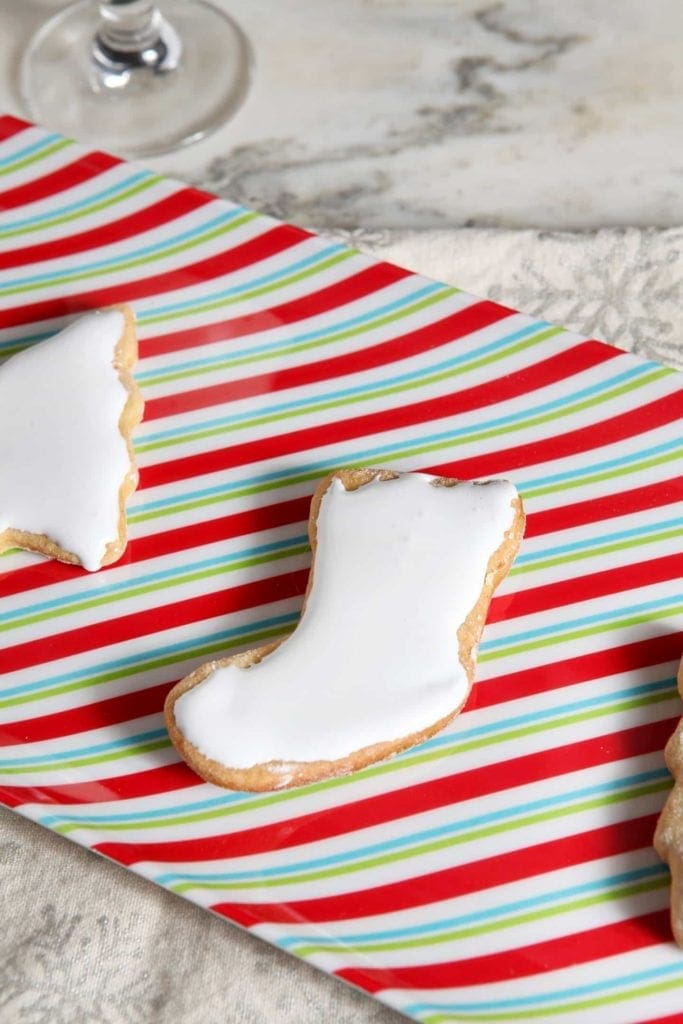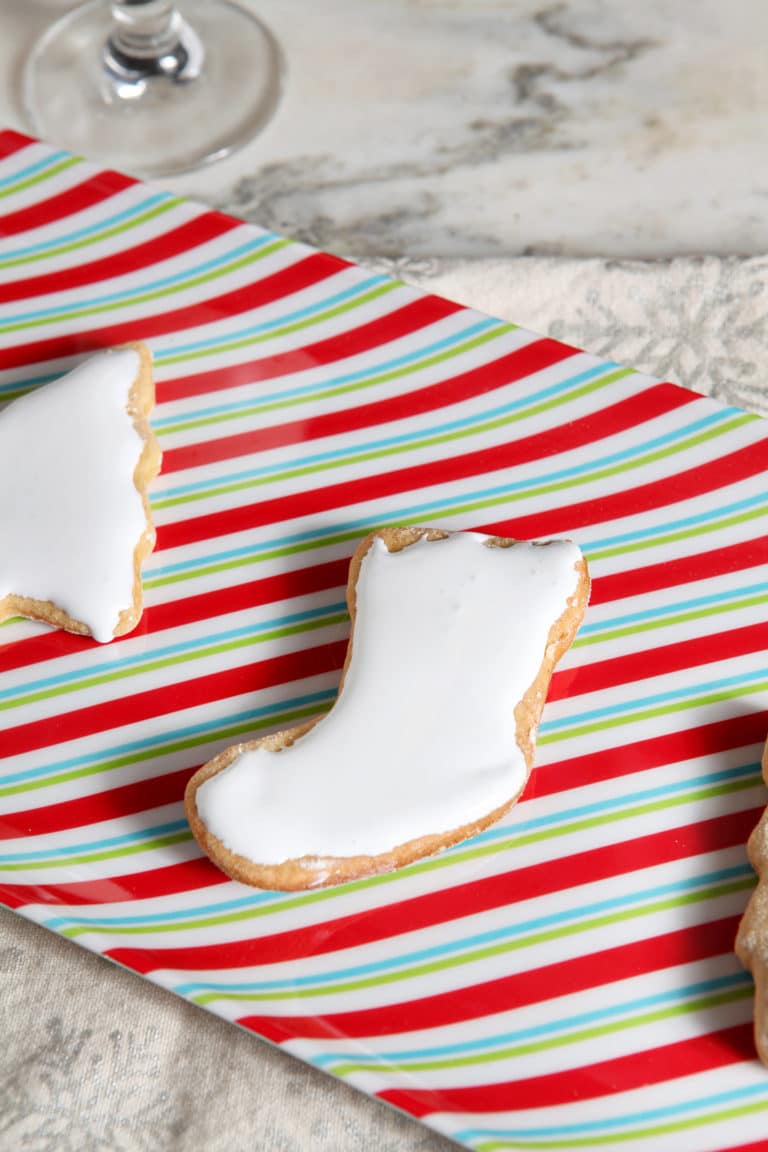 Sweet potatoes are delicious in biscuits.
Would they be good in cookies, too?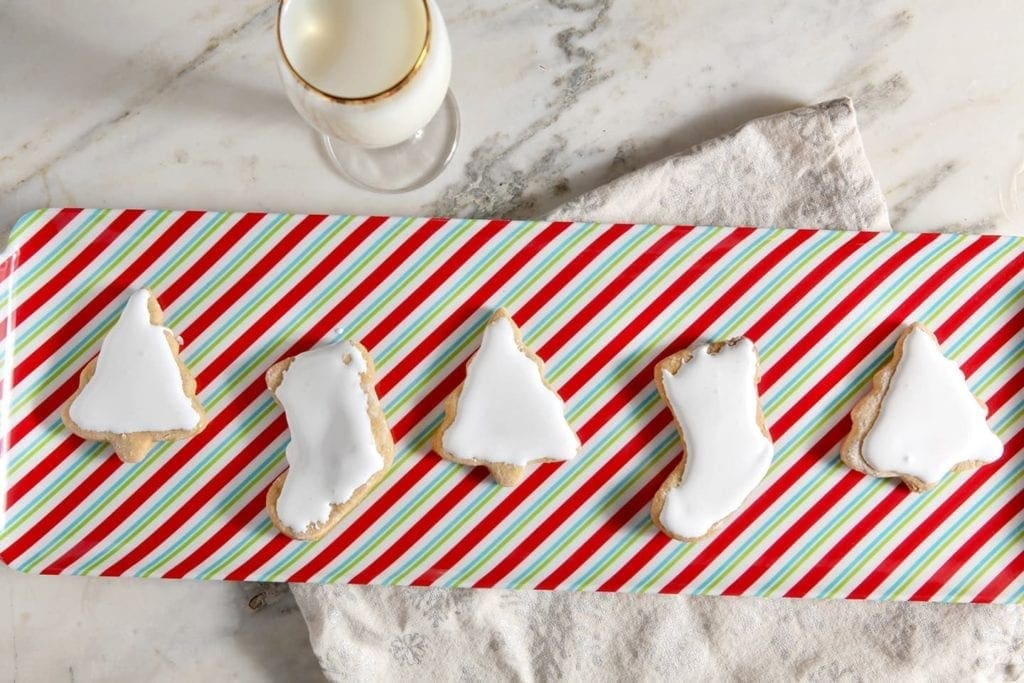 A lot of my recipes come from a simple question like that.
Sometimes, they work. Other times, they fail. Even more often, they need some assistance before they're a resounding success.
These cookies?
Resounding success on the first try. Which is super rare when it comes to me and baking because it's such a science!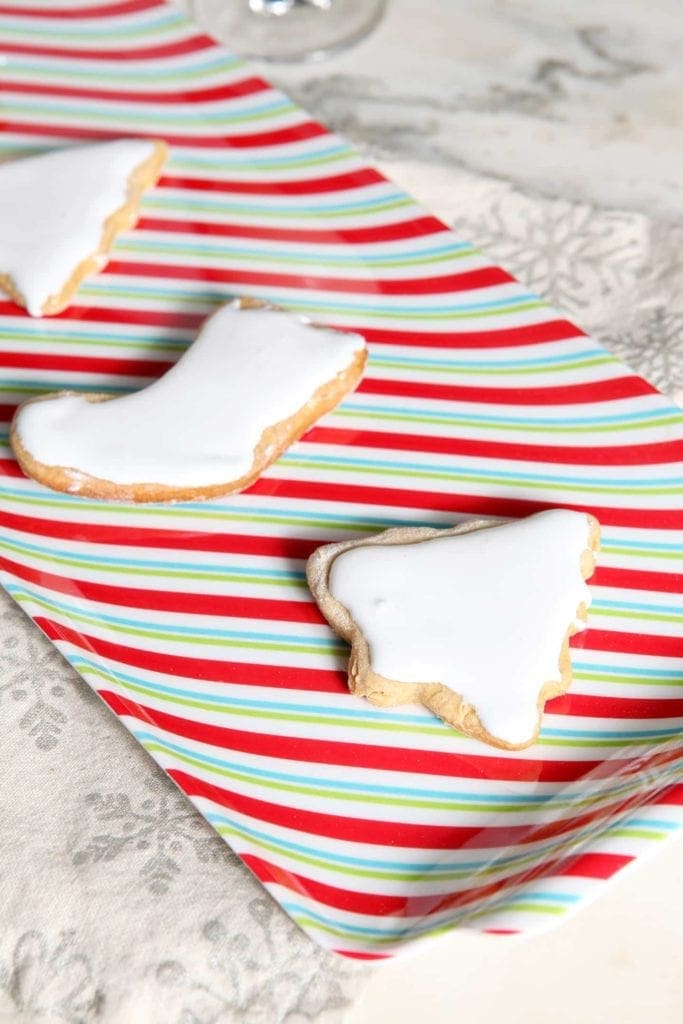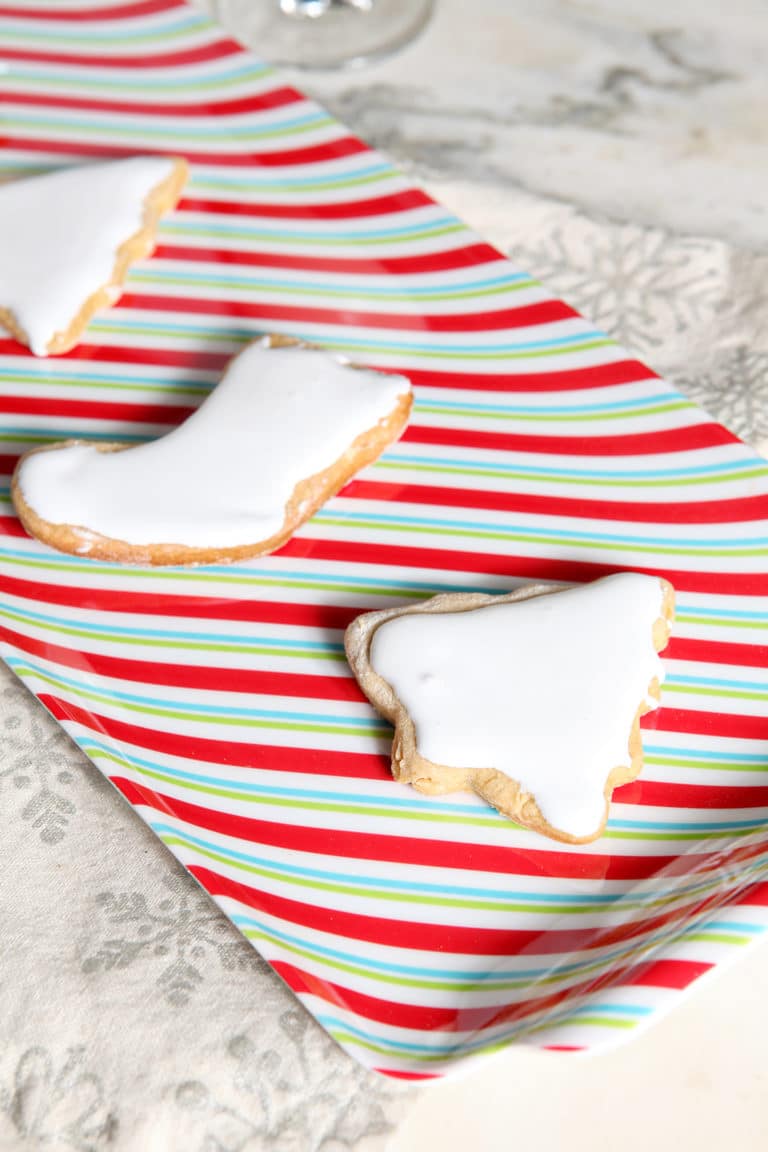 It was actually the icing that tripped me up.
I knew I wanted to use marshmallow to make a sweet potato casserole-esque topping… except I tried to melt marshmallows in a pan to create the base of my icing, and it ended up turning into weird marshmallow caramel. Which tasted good, but got awkwardly crunchy on these soft cookies, which did not work at all.
So it was back to the drawing board until I figured out how to make fluffy marshmallow icing.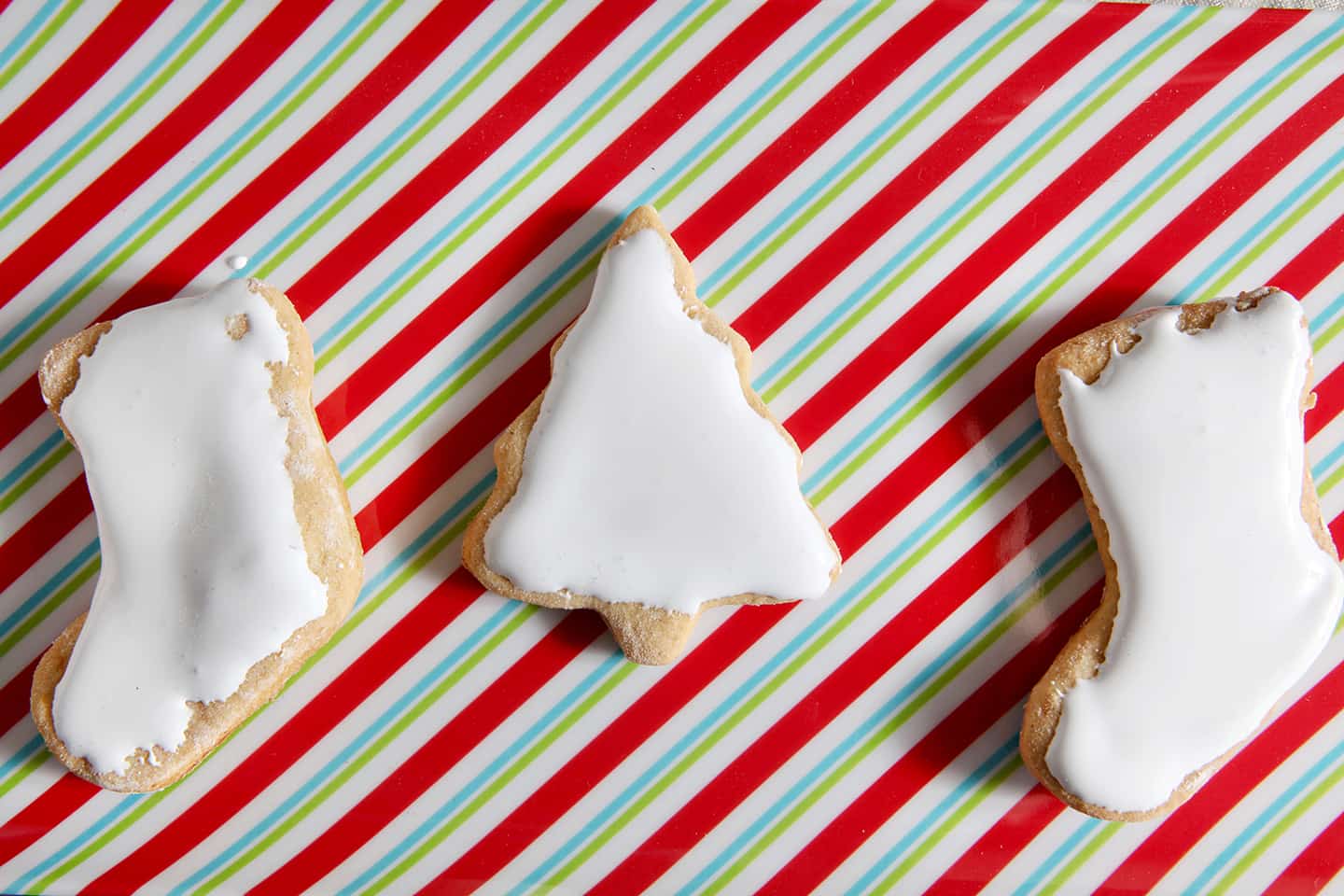 It didn't take too long.
And once the marshmallow icing was finally made, I iced the cookies. My nanny was here, and she wholeheartidly agreed with the recipe. So did my husband, who came home a short while later. And so did I.
In fairness, I'm sure my daughter and dog would've agreed on the flavor and texture of the cookie/icing combination, but neither were offered a bite.
The cookies are light and fluffy and not too sweet. In fact, they don't taste very sweet at all. There's hint of the sweet potatoes and spice. It's not overwhelming, and they are incredibly easy to eat.
The marshmallow fluff icing is sticky and perfect without being saccharine.
My advice? Ice the cookies right before you eat them, then devour. And store the rest of the fluff in your fridge for future icings (or to use on other things because we all need marshmallow goodness in our lives.)
Here's how ya do it: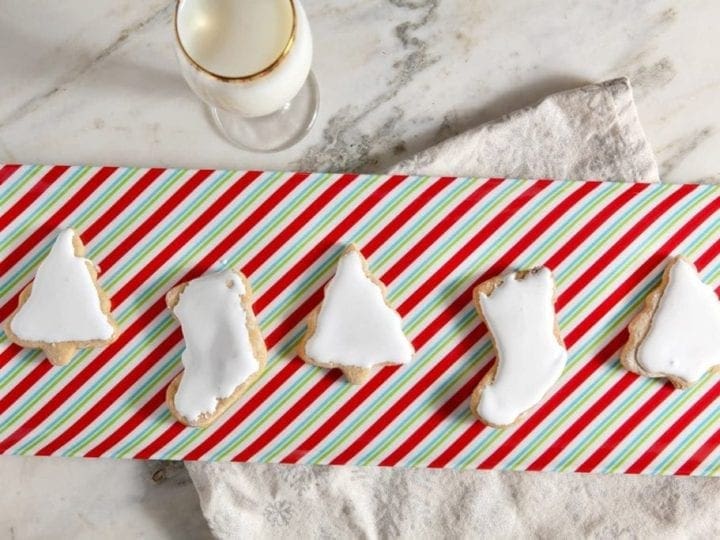 Yield:

5 dozen cookies
Sweet Potato Sugar Cookies with Fluffy Marshmallow Icing
These Sweet Potato Sugar Cookies with Fluffy Marshmallow Icing sing of the holidays. The cookies' light sweet potato and cinnamon flavors pair beautifully with the marshmallow icing, turning the seasonal favorite Sweet Potato Casserole into a dessert!
Ingredients
Sweet Potato Cookies
6 tablespoons unsalted butter, softened
½ cup sweet potato puree
¾ cup granulated sugar
¾ teaspoon pure vanilla extract
1 egg
4 tablespoons apple cider
1 tablespoon white vinegar
2 ½ cups unbleached all-purpose flour
1 ½ teaspoons baking powder
1 teaspoon baking soda
½ teaspoon kosher salt
½ teaspoon ground cinnamon
Fluffy Marshmallow Icing
1 egg white, at room temperature
¾ cup light corn syrup
¼ teaspoon cream of tartar
¼ teaspoon kosher salt
¾ cup powdered sugar
2 teaspoons pure vanilla extract
Instructions
Prepare the Sweet Potato Cookie Dough
Combine the butter and sweet potato puree in a large bowl, beating together with a hand or stand mixer.
Add the sugar, vanilla extract, egg, apple cider and white vinegar, mixing until well combined.
Sift dry ingredients together into another bowl - flour, baking powder, baking soda, salt and cinnamon - and whisk together.
Fold dry ingredients into the wet ingredients, stirring until just combined. The dough should be somewhat sticky, but not so sticky that it will be hard to work with.
Divide the dough into two rounds, and wrap in plastic wrap. Transfer to the refrigerator.
Let the dough chill in refrigerator for 2-3 hours.
Prepare the Fluffy Marshmallow Icing
In a large clean bowl, beat the egg white, corn syrup, cream of tartar and salt together on high speed. The mixture will thicken and nearly double in volume in about five minutes.
Reduce to mixer speed when the mixture has thickened like this, an mix in the powdered sugar and vanilla extract.
Beat until the ingredients are thoroughly combined and thick.
Cover, and transfer to the refrigerator until it is time to ice the cookies.
Bake the cookies
Preheat the oven to 350°F. Line a large baking sheet with parchment paper, and set aside.
Roll the dough on a well-floured surface into ½" thickness, then cut into desired shapes using cookie cutters.
Transfer the cookies onto the prepared baking sheet.
Bake for 10-12 minutes, or until cookies have cooked through and have firmed up. You do not want them to brown, so please keep an eye on them.
Let the cookies cool on a wire cooling rack.
Ice the cookies
Once the cookies are cool, ice with Fluffy Marshmallow Icing, and enjoy!
Unless you're planning on eating the entire batch in one sitting, ice the cookies as you go, as the icing can soak into them and make them even softer. (Unless, of course, you like that kind of thing!)
Notes
Nutrition Information:
Yield:
60 cookies
Serving Size:
1 cookie
Amount Per Serving:
Calories:

61
Total Fat:

1g
Saturated Fat:

1g
Trans Fat:

0g
Unsaturated Fat:

0g
Cholesterol:

6mg
Sodium:

65mg
Carbohydrates:

12g
Fiber:

0g
Sugar:

7g
Protein:

1g
Nutrition facts are an estimate and not guaranteed to be accurate.
What do you think about this flavor combination in a cookie?
Want to join in on this celebration of butter, sugar, flour and holiday ingredients? Today is the final day, so post your recipe to join us! Head on over to The Sweetest Season landing page to get the details, and I'll be back on Monday with some holiday breakfast ideas and next weekend with the final round-up of all the beautiful recipes submitted during The Sweetest Season!