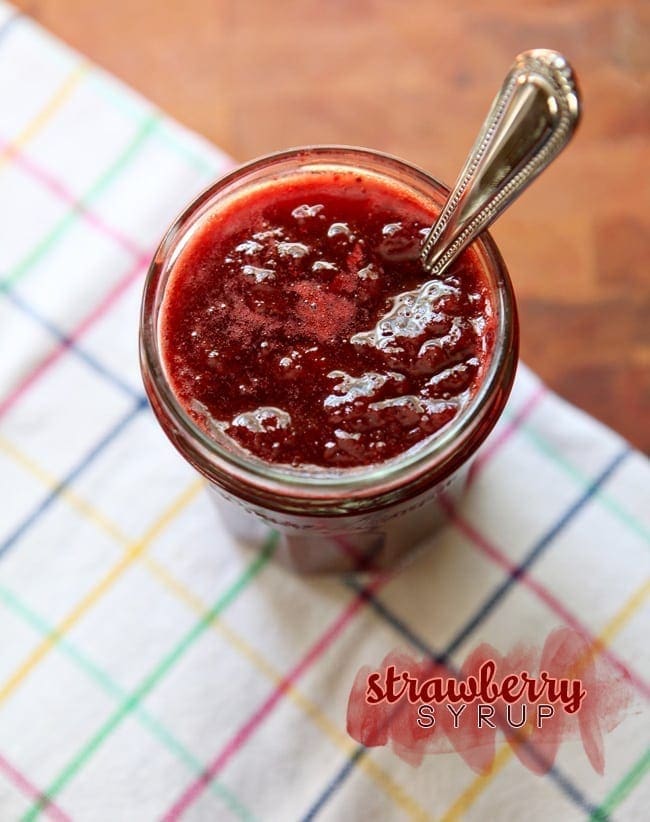 Last year, y'all might recall how I may (or may not) have purchased, umm, several flats of strawberries and basically gorged myself on the fruit last spring.
In case you didn't know it, newsflash: I freaking LOVE strawberries.
As evidenced by last year's craziness, I enjoy them with most things. I like them by themselves. I like them in baking. I like them in salads. Heck, I eat them most mornings for breakfast in my daily smoothie.
The time has come again for strawberries this year, and I am so thrilled to finally share this recipe with y'all. It's one that I adapted last year in Baton Rouge, and it is working like a charm on those locally grown berries we've been getting in our weekly baskets.
This syrup is sweet — but not so sweet — and it's good on many things, including bread and ice cream and pretty much anything in between that needs a healthy dose of strawberry-ness in it.
And it's pretty darn simple to make, too!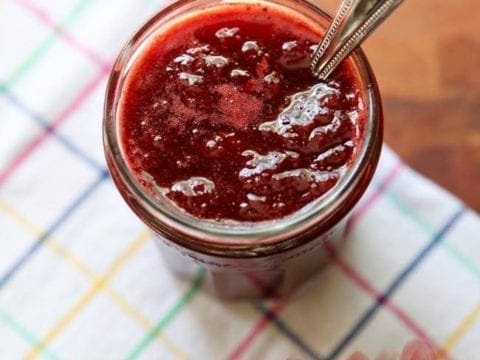 Yield:

32 servings
Strawberry Syrup
Total Time:
1 hour
5 minutes
Sweet strawberry syrup, perfect for topping vanilla ice cream or other decadent desserts.
Ingredients
2 cups fresh strawberries
1/3 cup strawberry juice
1/3 cup granulated sugar
Instructions
Boil together on low heat for an hour.
Blend in a food processor until the consistency is even.
Chill in the fridge, then serve warmed over desserts.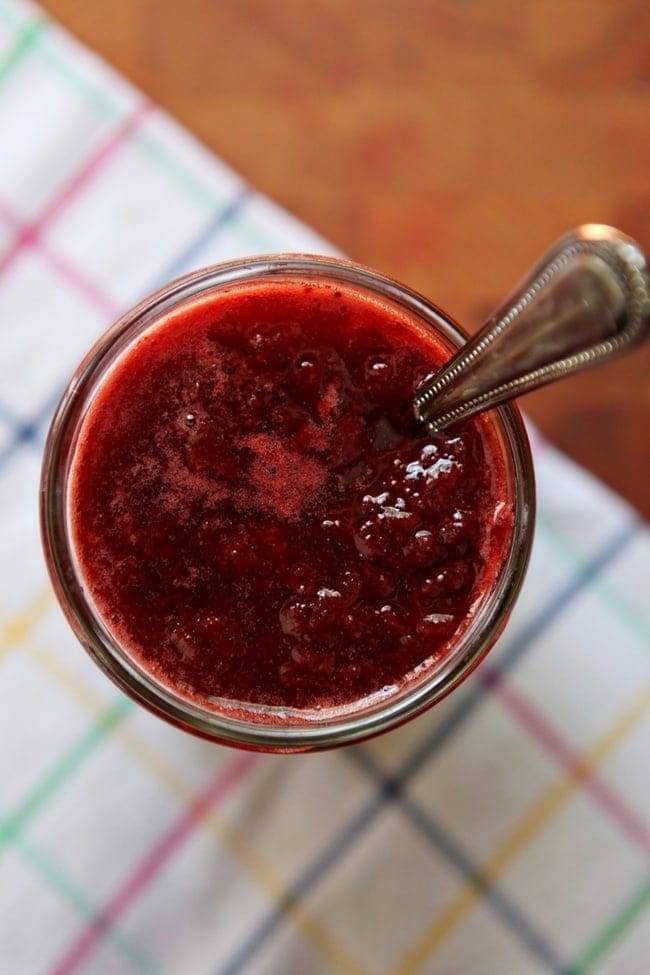 What is your favorite fruit? Are you like me with fresh strawberries?