Croissant Breakfast Sandwich
Turkey bacon, sharp cheddar cheese and a fried egg are stacked in a croissant to make the BEST breakfast sandwich for this new year! Croissant Breakfast Sandwiches, stacked with turkey bacon, cheddar cheese and a fried egg, are a simple go-to breakfast that are well-loved by all!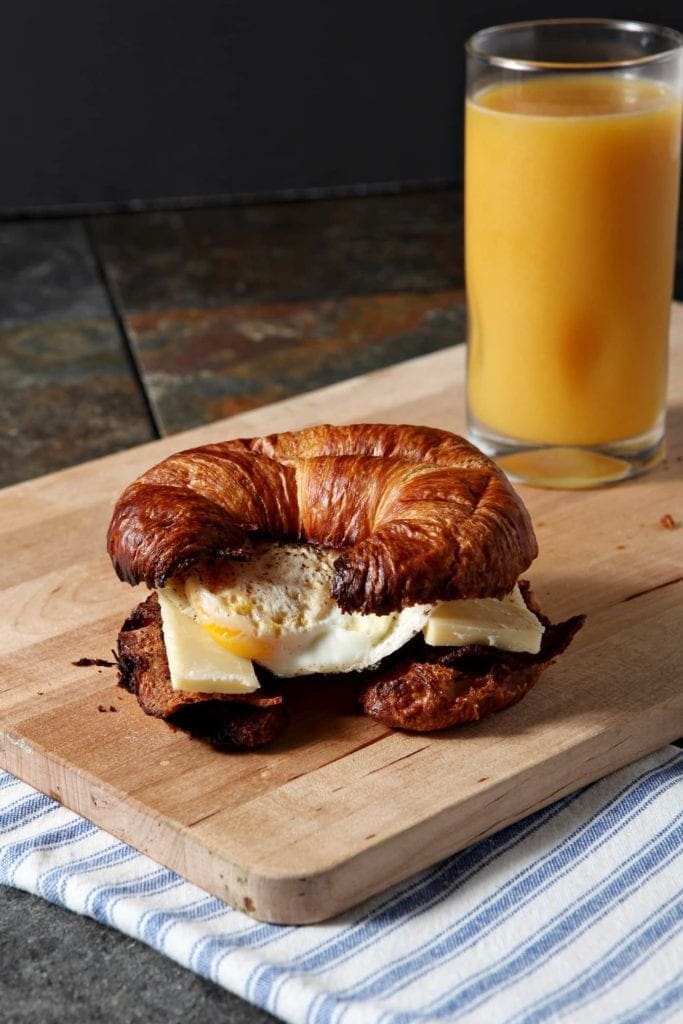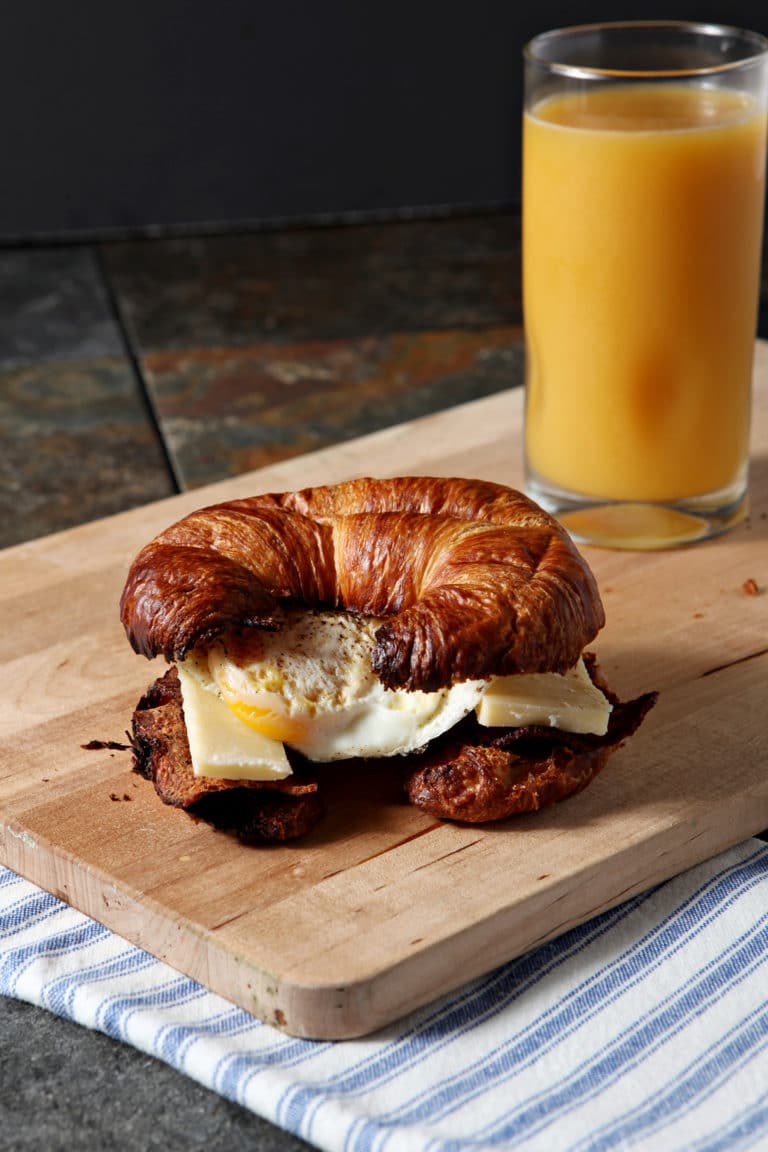 Breakfast sandwiches are a go-to in our house, especially on weekend mornings. Because who doesn't love a good breakfast sandwich?
In fact, we ate a ton of breakfast sandwiches and breakfast tacos in the months after Lady Baby was born. Those tacos were super easy to make and store, as well as eat. We also ate Bacon, Egg and Avocado Sandwich, because YUM.
My friend Natasha Red had her second child in January, and she is currently settling into being a mother of two. I wanted to give her a recipe that would be simple for her to make and enjoy.
So instead of making more breakfast tacos, I turned to another one of our favorite breakfast carbs: the croissant.
Croissants are so versatile, and while we're fans of schmearing (yes, schmearing) them with jams and marmalades, I wanted to give Natasha a more savory option that would provide some protein to keep her active so she can keep up with her two kids!
So today, I'm over at Natasha's blog sharing my Croissant Breakfast Sandwich recipe. Join me?