Mashed Potato Chorizo Breakfast Tacos
In search of the ultimate comforting breakfast? Look no farther than Mashed Potato Chorizo Breakfast Tacos! These tacos, made with store-bought chorizo and homemade mashed potatoes, are the stuff dreams are made of. They cook up quickly to create a flavorful meal! Easy to make ahead of time and freeze, these breakfast tacos are an ideal dish to bring a new mama, friends who moved, etc. Mashed Potato Chorizo Breakfast Tacos are an amazing meal!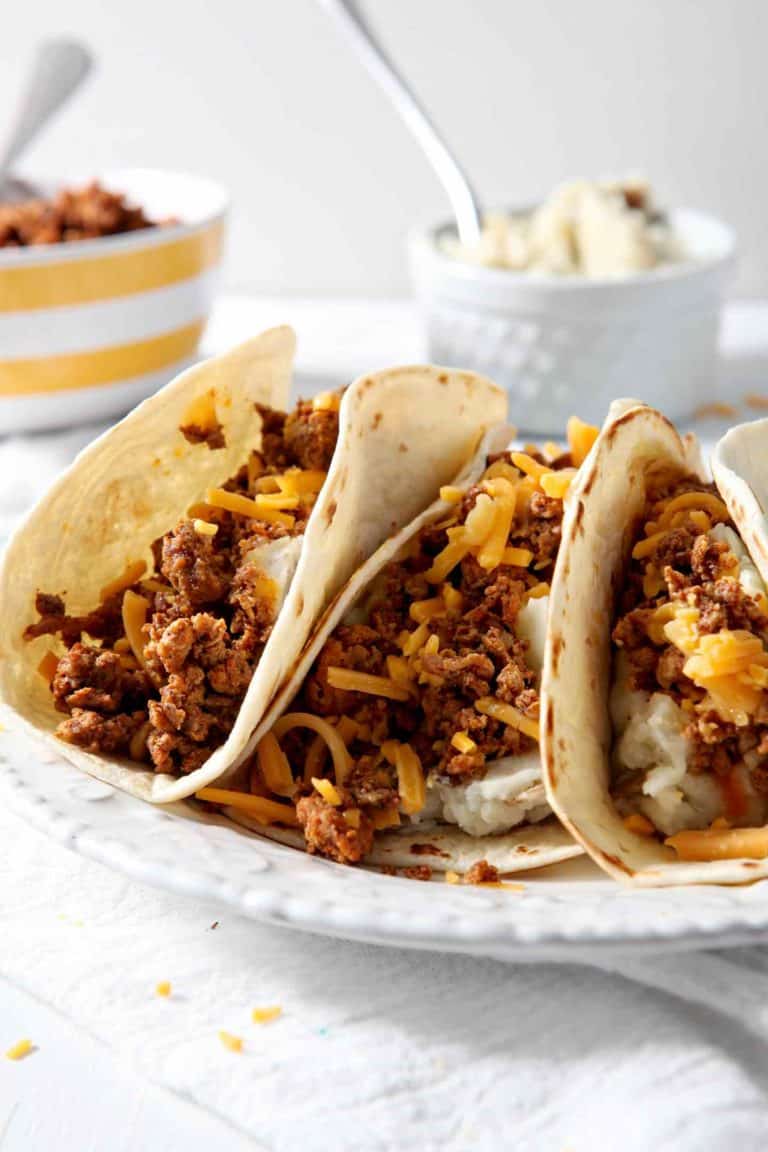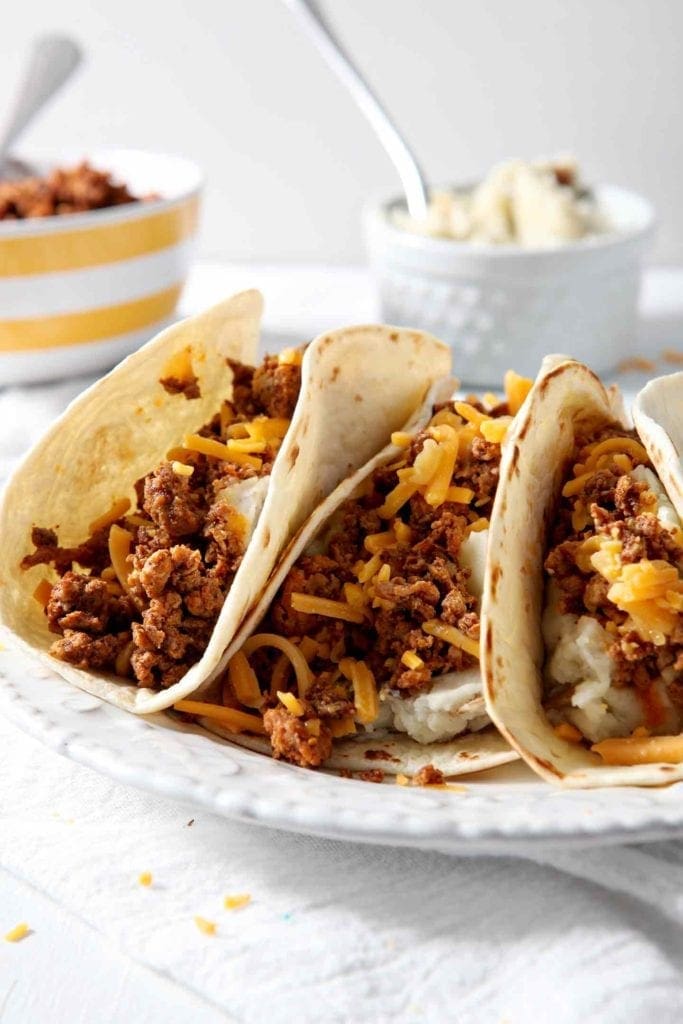 Hi, hi, hi! And happy Wednesday, y'all!
I'm bringing you a special dish today, featuring a copycat recipe from a now-defunct breakfast taco place in my neighborhood.
Because–you probably don't know this–but breakfast tacos were one of my favorite things as a new mama. And because I love bringing breakfast tacos to new mama friends.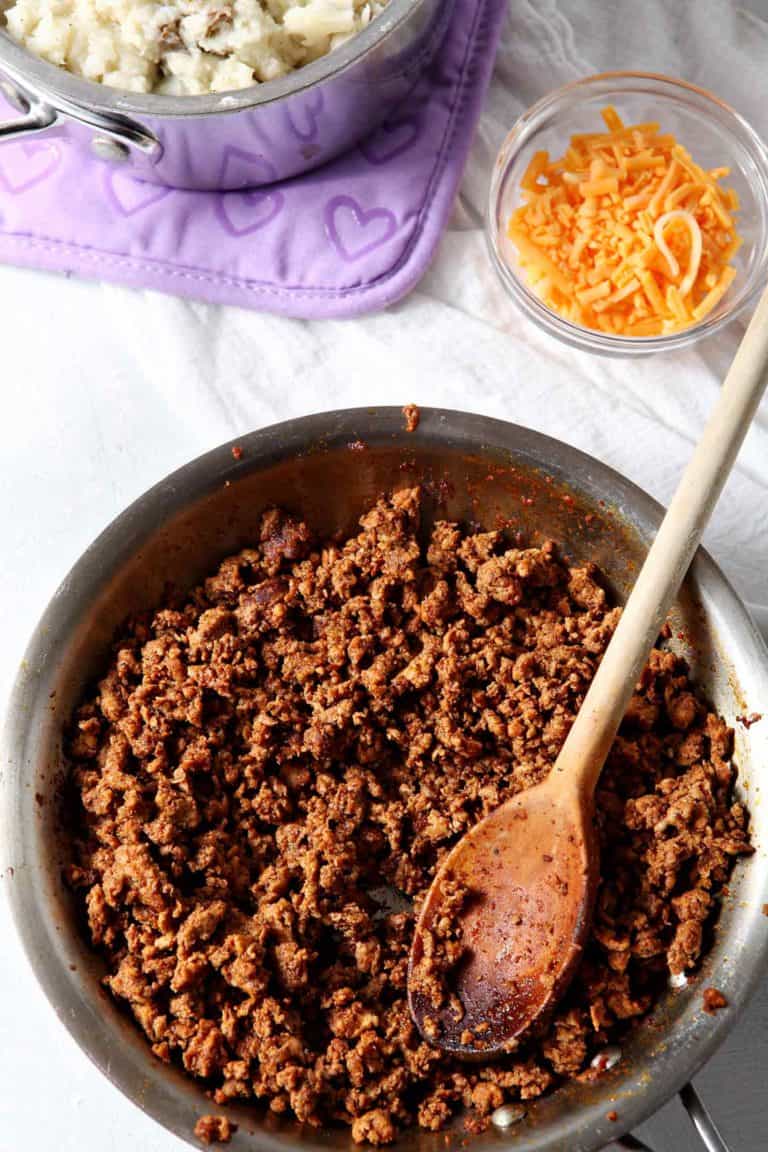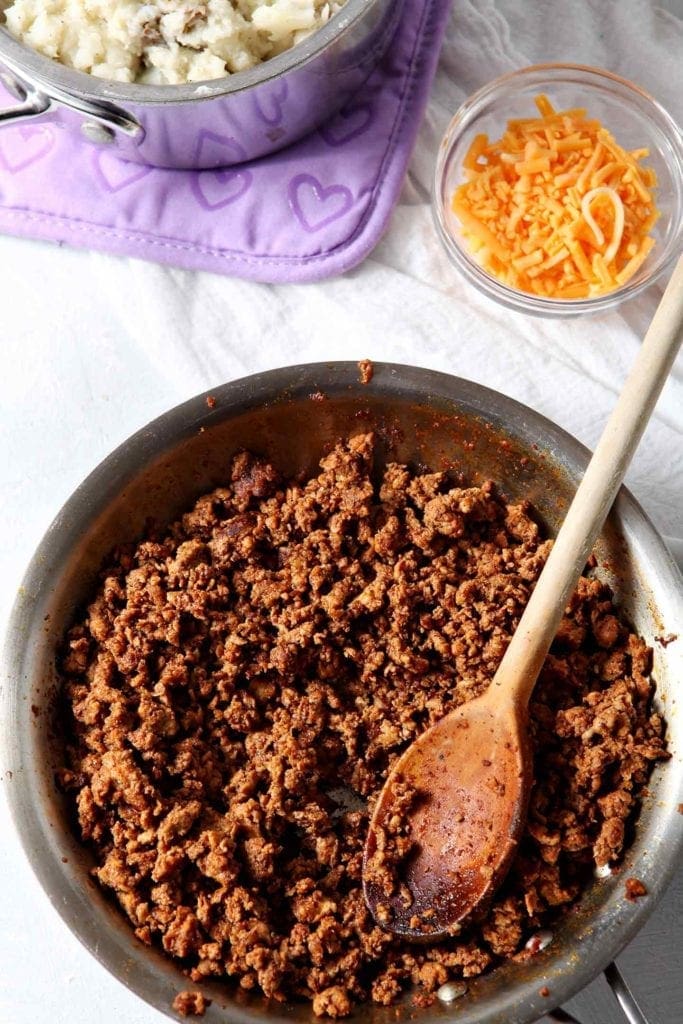 My friend, Madison, gave birth to her second baby boy last week, and today, I'm over at A Joyfully Mad Kitchen sharing this recipe as a part of her maternity leave.
Because, while we had various friends and family members bring us food after Lady A was born, we didn't have any good, quick and easy breakfast options until my sister visited and made us freezer-friendly breakfast tacos.
So now, whenever a friend has a baby, I like to bring them a breakfast option.
And that option is generally always a taco variation.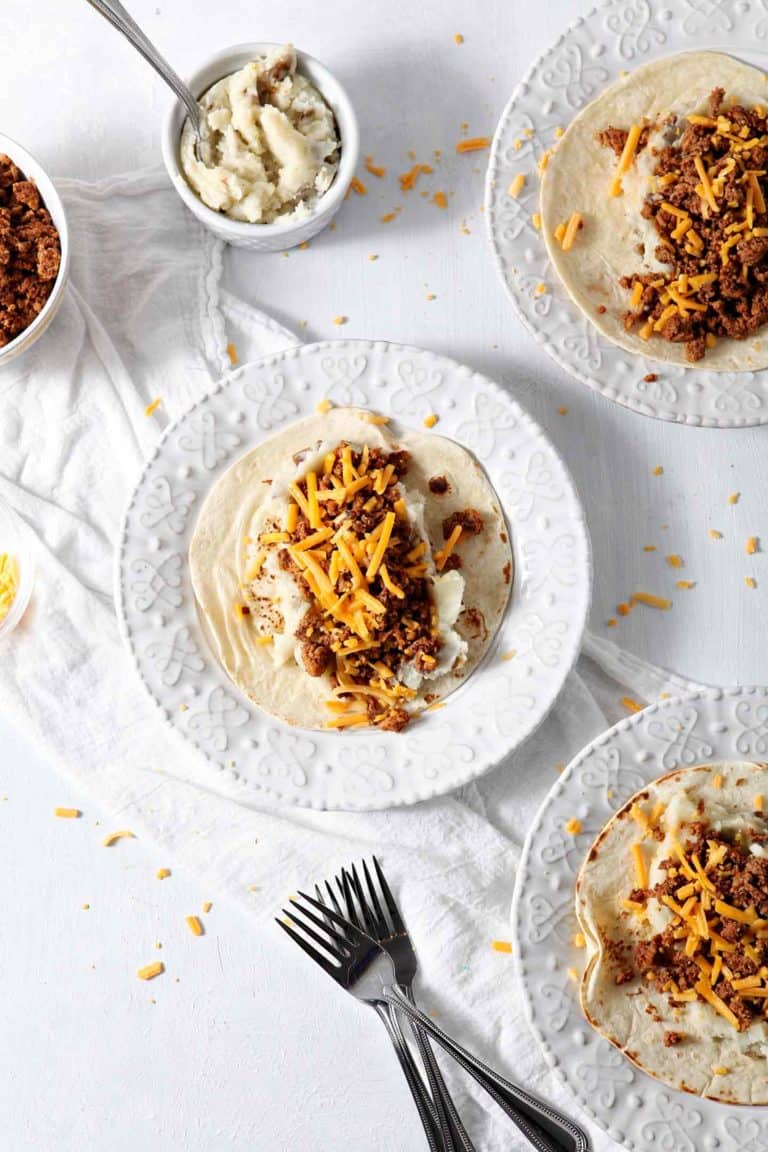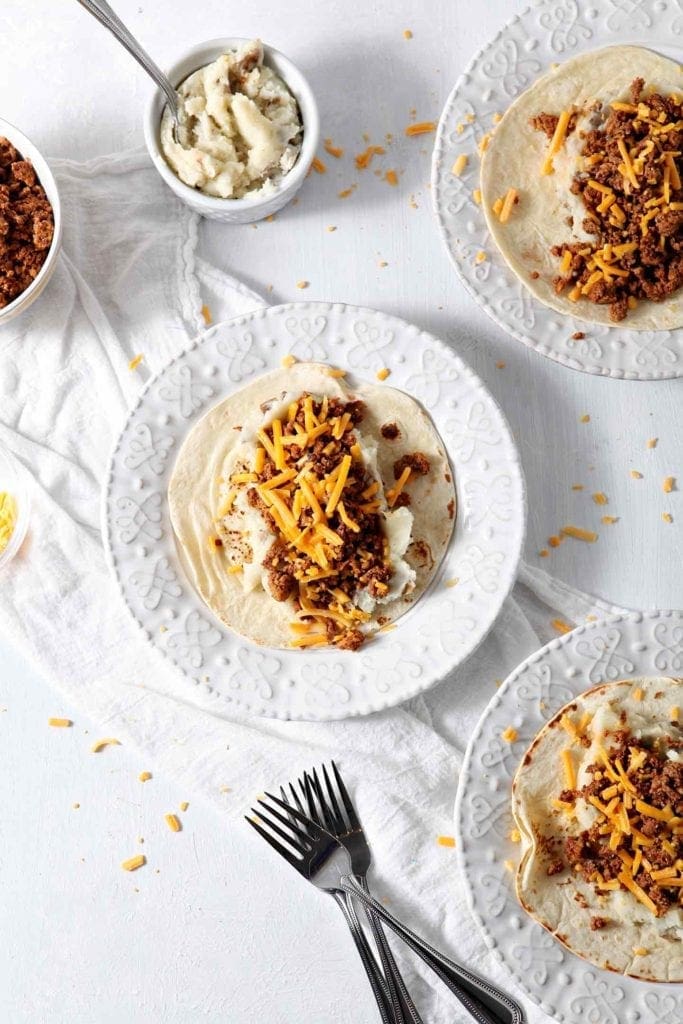 So. Let's talk about these tacos.
Homemade mashed potatoes. The chorizo of your choice. (I purchased store-made chorizo at my local grocery, and you can probably do the same! They should have meat options, but I chose to get pork.) A sprinkle of cheese. Freshly toasted tortillas.
What's not to love?
They're incredibly simple, but insanely delicious. They freeze well, too, so you can wrap 'em up in individually sliced pieces of foil before freezing. To reheat, you simply throw them (sans foil) in the microwave, then crisp in the toaster oven. (Or just to the microwave option. Totally up to you!)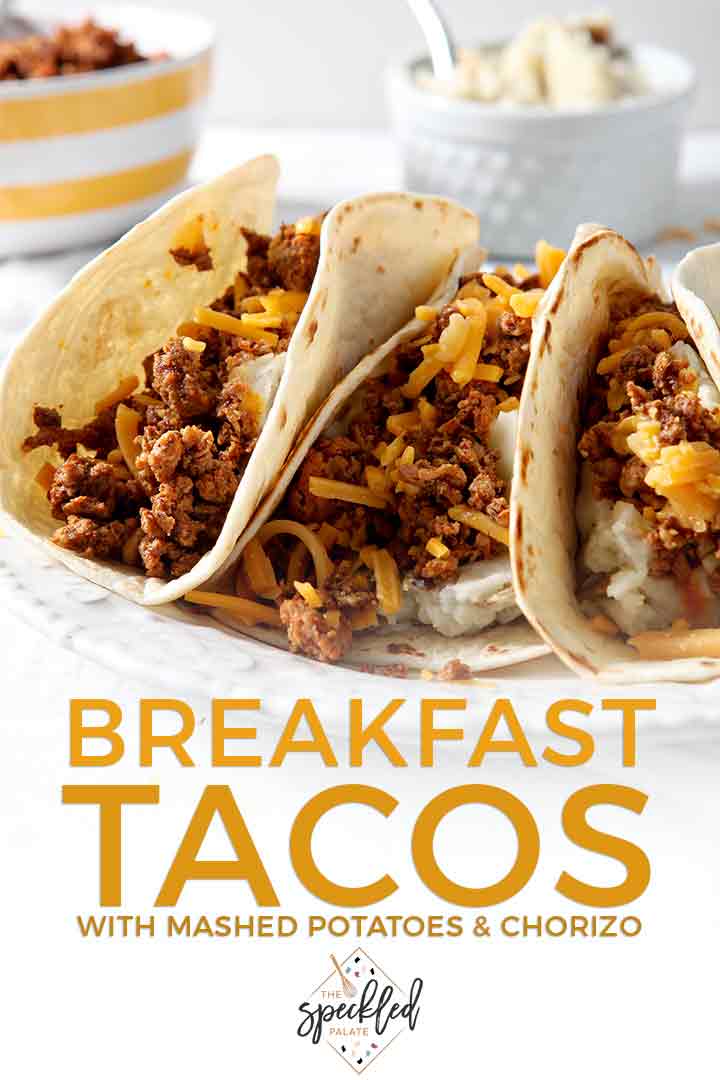 Is your mouth watering yet?
Be sure to check out the recipe on Madison's blog today!