Looking for the perfect autumnal cocktail? Try a Salted Caramel Appletini, made with homemade Salted Caramel-Infused Vodka. First, you'll make the Salted Caramel-Infused Vodka. The caramels dissolve into the vodka after about 24 hours. Once you've prepared the infused vodka, it's time to make the Appletini! Measure the infused vodka, apple cider and caramel sauce into a cocktail shaker, then mix vigorously. Enjoy this cocktail on a cool fall evening!
Scroll all the way down to see how easy this cocktail is to make in a VIDEO!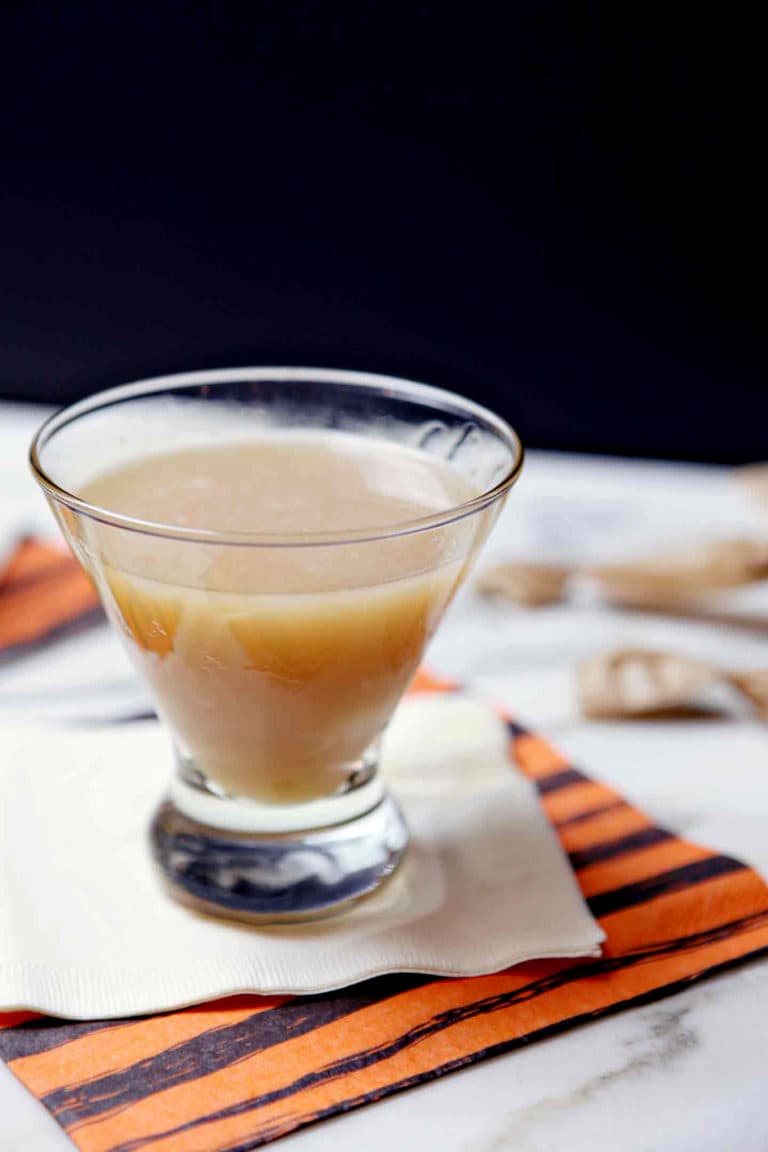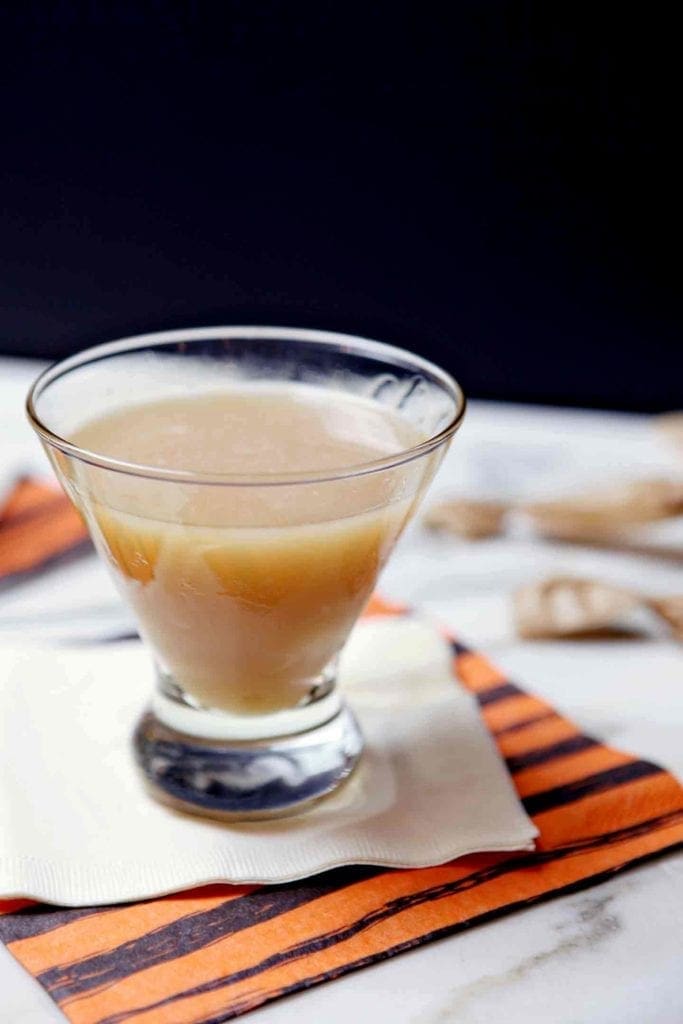 This post contains affiliate links. If you were to make a purchase through one, I would receive a small commission. For more information about the affiliate programs The Speckled Palate participates in, please refer to my disclosure page.
When I think about the fall, apples immediately come to mind.
My husband and I got married in late October. After we tied the knot, we took a short honeymoon to the mountains in East Tennessee. While there, we discovered a tiny orchard that offered the best cider I've ever had the opportunity to drink… and we stocked up on it.
That long weekend, we spent the twilight hours on our cabin porch, sipping cider spiked with whiskey.
It was perfect on so many levels.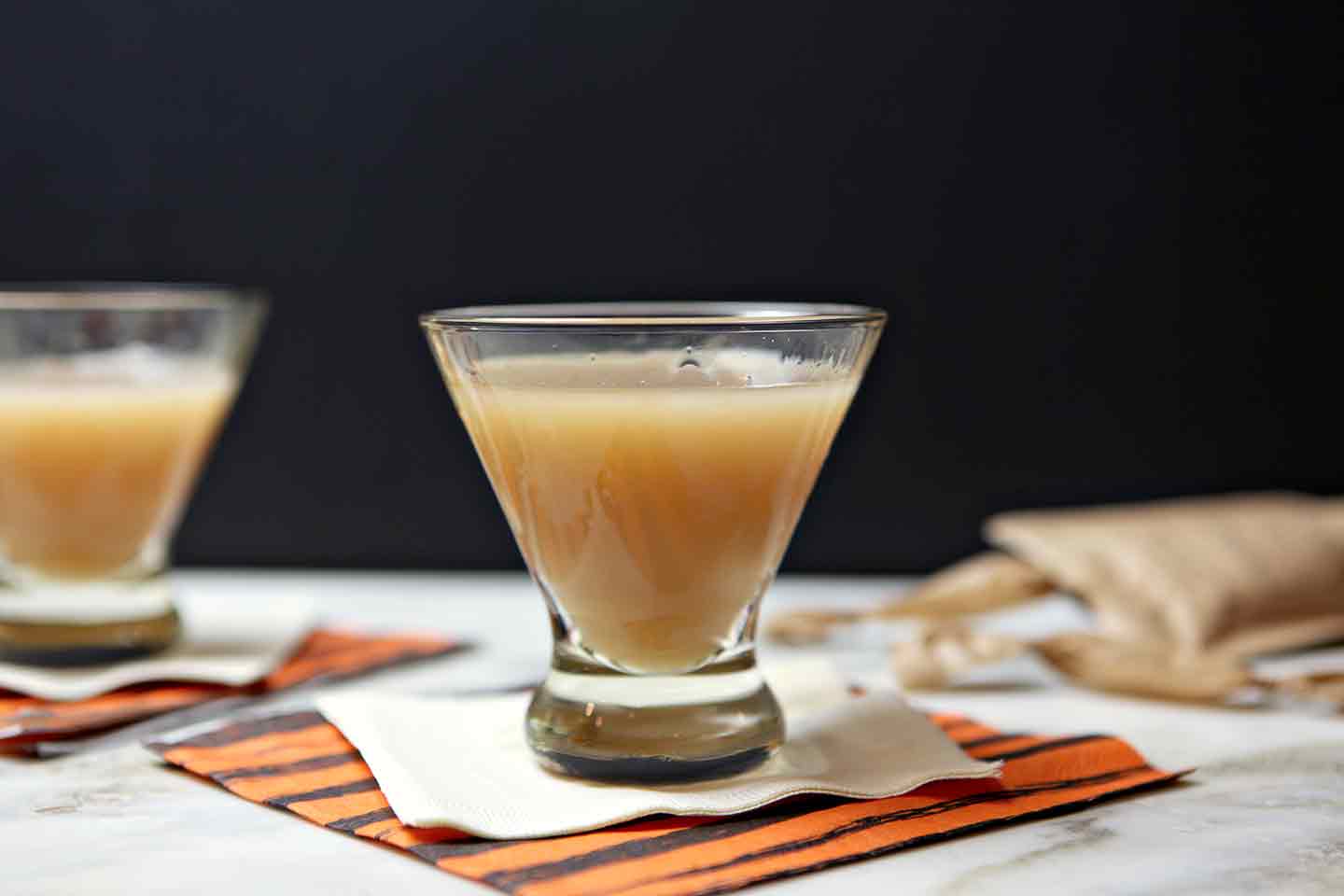 A few weekends ago, I traveled to Atlanta to celebrate the marriage of an old friend. One of the goodies in their welcome bags were salted caramels from a local candy company.
I brought them home with the intention of using them in this recipe since apples pair beautifully with caramel.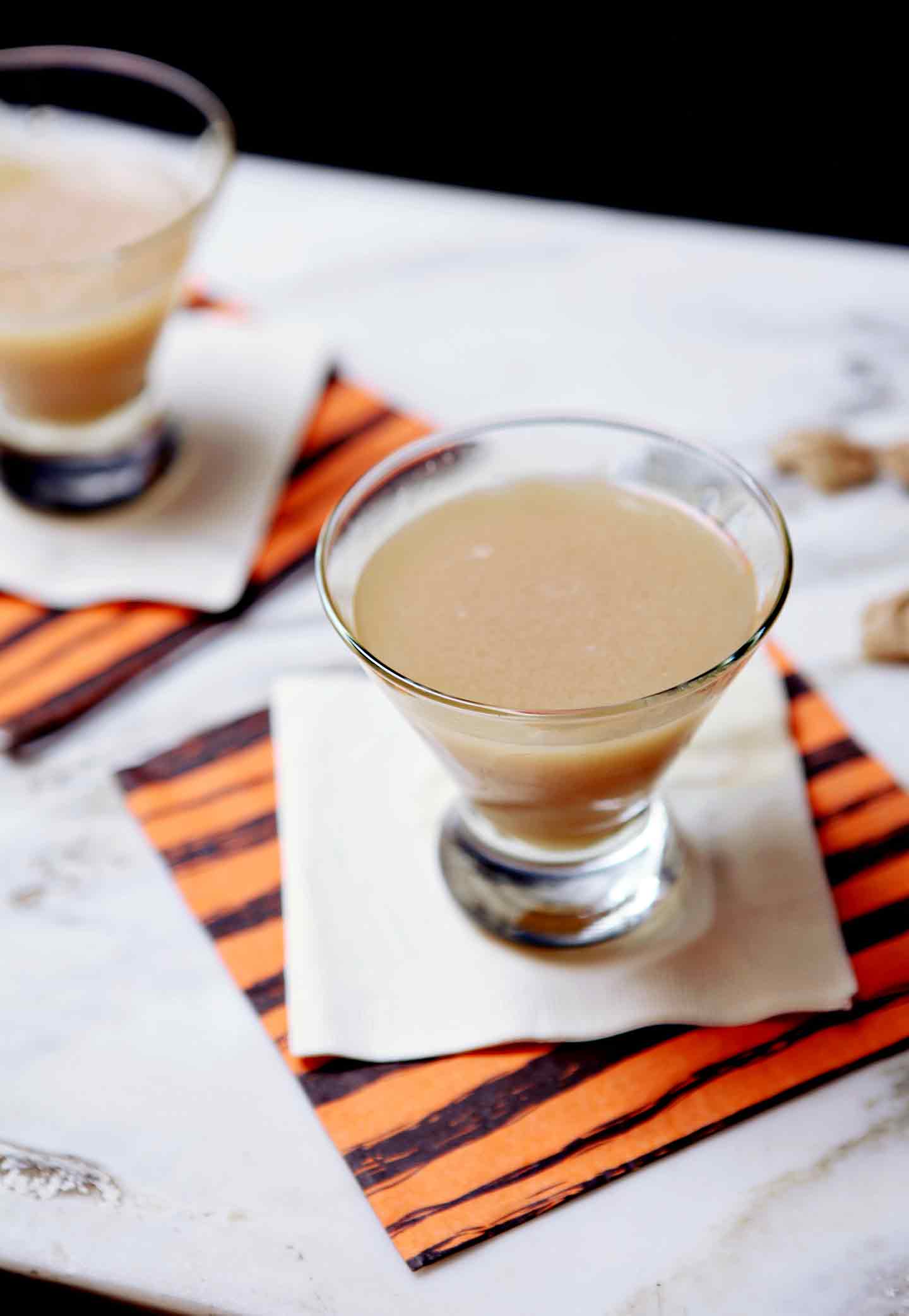 When I was on the place home, I made the executive decision to use the caramels in the vodka… and make a Salted Caramel-Infused Vodka.
I'm a little bit obsessed with infused alcohol, as evidenced by my Candy Cane Vodka and Toasted Pecan Whiskey.
Needless to say, this Salted Caramel-Infused Vodka is delightful. And it's alllllllll kinds of perfect for an Appletini. What's not to love about this combination of two fantastic seasonal flavors?
… Now who's ready for some APPLE WEEK goodness? (Be sure to continue scrolling down for my product recommendations, as well as a VIDEO of how to make this martini!)
Check out all the fabulous recipes my friends are making for us this week:
Monday: Appetizers and Drinks
Tuesday: Main Dishes and Sides
Wednesday: Sweet Treats
Thursday: Apple Projects
Friday: Anything Apple Goes


Salted Caramel Appletinis with Salted Caramel-Infused Vodka Essentials
Get the look!
Psst.
Ready to see how easy it is to infuse vodka and to mix up this martini?
Check out my video below, then scroll on down to learn how to make this recipe at home!