40+ Apple Recipes for the Fall
Want to make apple recipes all season long? You're in the right place! Apples can be used so many different ways for so many different dishes. These 40+ apple recipes include breakfasts, cocktails, appetizers, entrees, side dishes and desserts. The only question is: Which one are you making first?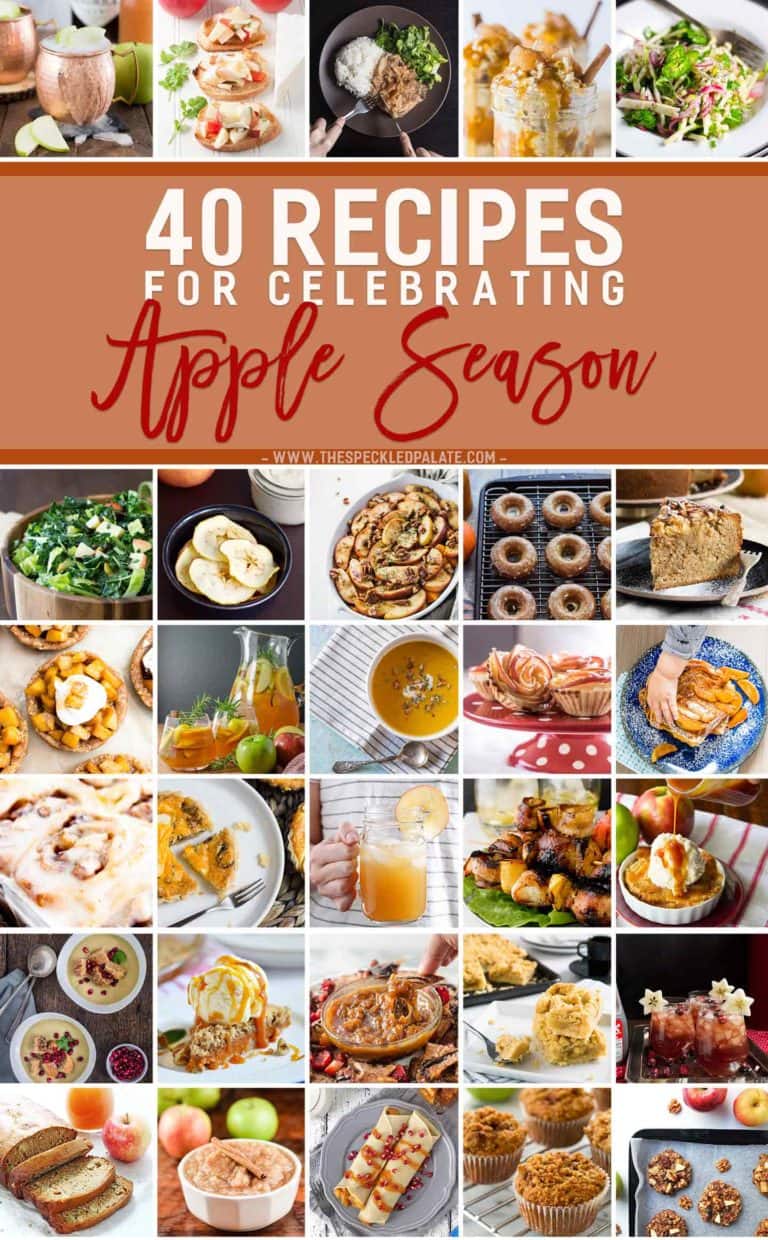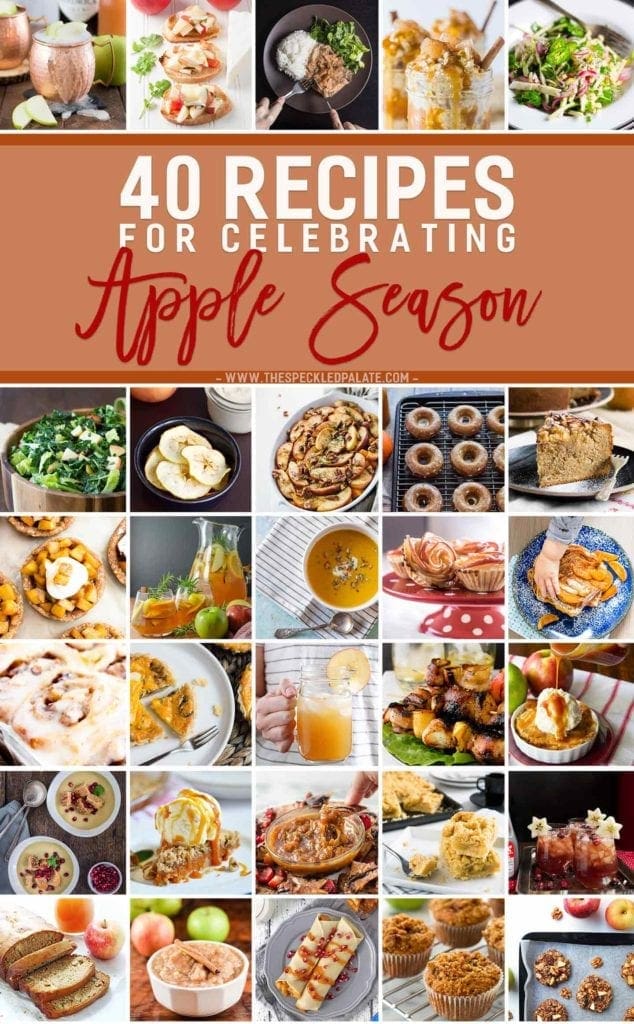 Fall is (almost) here… which means it's APPLE SEASON!
I'm a huge apple fan, and I eat one every day. Not because I want to keep the doctor away, though I'll take any help I can get since I've contracted bug traveling around Dallas during the last few months, but because apples are oh-so-delicious.
And they're so versatile.
So I decided for today's post that I'd share some excellent recipes to make this season… and they're not just sweet apple recipes.
We've got several breakfast recipes (like apple fritters, apple muffins, apple doughnuts and more!)
There are also apple drink recipes, including spiced apple cider and some more unique apple cocktails.
We've got appetizers with apples. There are also dinners that pair with apples, like pork chops with apple and more.
And we can't forget about the apple dessert recipes. Whether you're in the market for apple dumplings, apple crisp, caramel apple, baked apple pie with homemade pie crust… and other dessert recipes that you can serve with a scoop of vanilla ice cream.
Because you can't have an apple post without some of the best fall desserts.
What are the best apples to use in recipes?
That depends on the recipe itself! I personally like to bake with Granny Smith Apples, as well as Honeycrisp and Braeburn apples because they hold their shape and don't get too mushy.
The easy apple recipes below might have apple variety suggestions for you in them!
Y'all excited to give these a try?
Here we go:
40+ Apple Recipes for the Fall
Want to make the BEST apple recipes this fall? You're in the right place! Here are 40+ breakfasts, drinks, entrees, sides and desserts featuring all kinds of APPLES.