Naturally sweet and delicious, nothing is easier to make than Slow Cooker Applesauce. All you need are apples and some cinnamon if you feel fancy!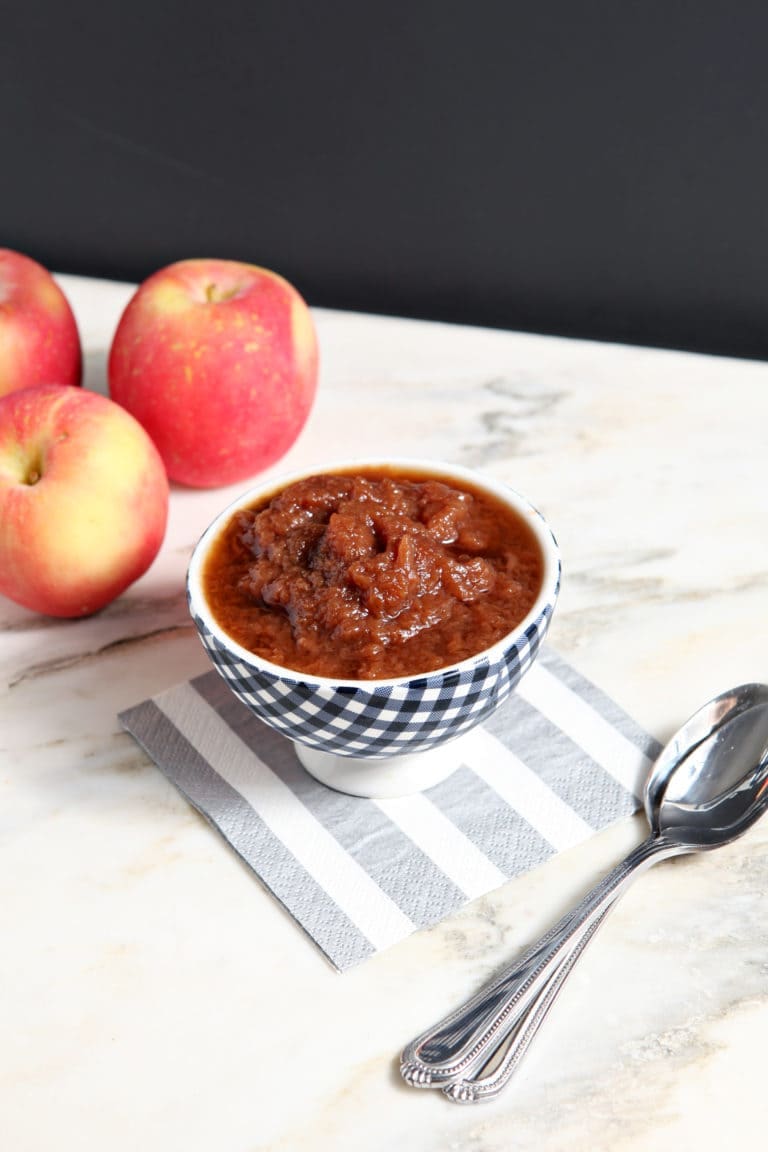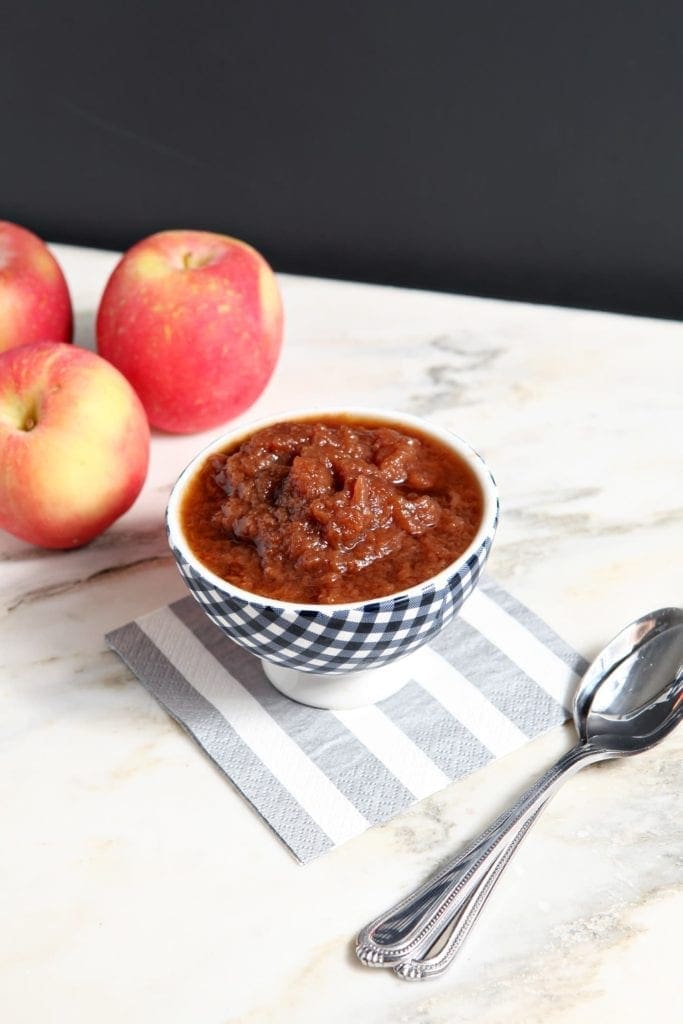 I feel like a fraud for even sharing this "recipe" because, well, it's not really a recipe. It calls for one ingredient — or two, tops, if you're feelin' fancy.
But here's the thing: It's crazy easy and oh-so-delicious.
So delicious, in fact, that my child adores it, too.
Other recipes with apples that we adore this time of year: 40 Fall Apple Recipes for Apple Season | Vegan Breakfast Apple Crisp | Apple Chai Spiced Yogurt Parfaits | Spiced Apple Upside Down Cake with Bourbon Caramel Glaze | Shredded Applesauce Chicken Sliders with Brussels Sprouts Apple Slaw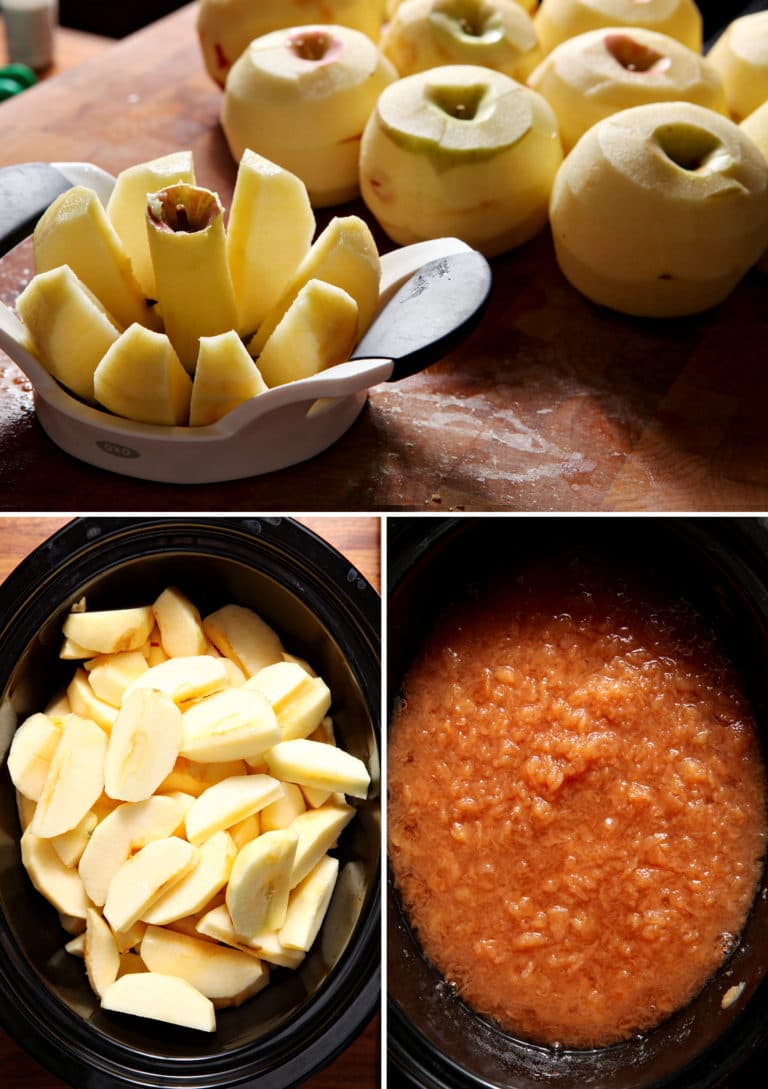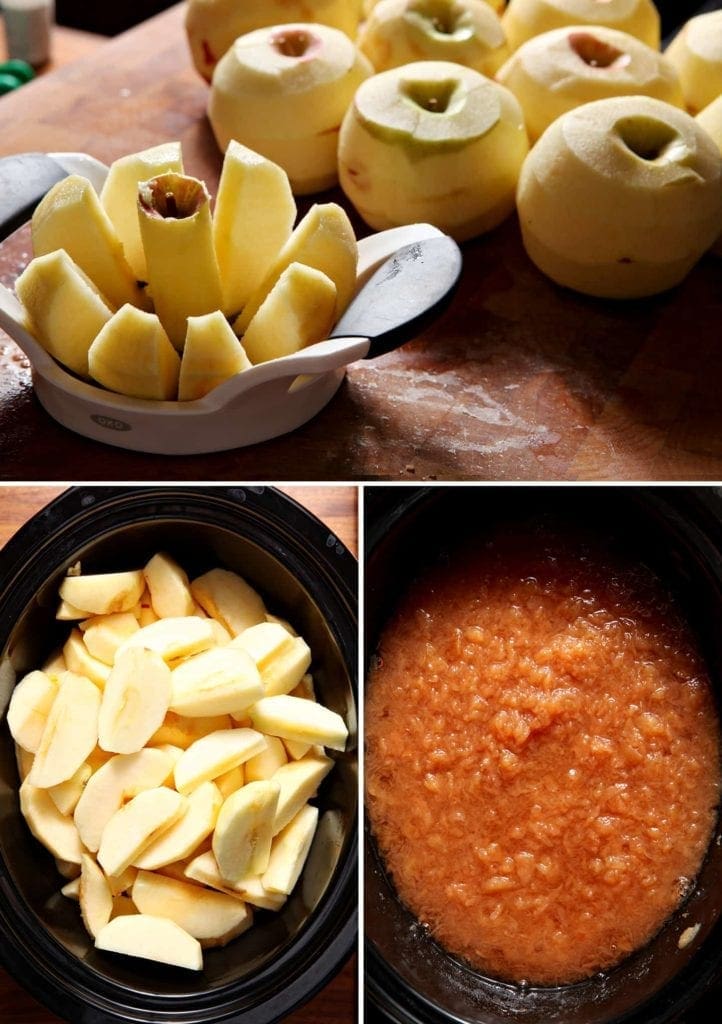 Crocktober is in full-swing at my pal Stephanie's blog, and I wanted to add a little something to the mix since I'm using my slow cooker so much more these days than before Lady Baby was born.
Slow cooker meals and sides are so fantastic because I don't have to think about what we're having for dinner (or lunch!)
Needless to say, this slow cooker applesauce has become a family favorite.
I've always been a fan of unsweetened applesauce — I use it all the time in baked goods and keep it on hand in my fridge because it makes for a nice afternoon snack. When Lady Baby became interested in solid foods, and we got the go-ahead from our pediatrician to experiment with food, I researched and made little puree mixes for her. Once she acclimated to different textures and different fruits and vegetables, I knew I wanted to introduce her to applesauce.
And what better way to introduce your child to applesauce than purchasing two huge bags of apples, then cooking them down in the slow cooker to create the most decadent, flavorful applesauce?
(Yes, I realize I could've easily purchased the store-bought kind for her, and it would've been fine. Since I love to make things from scratch and had a little bit of time on my hands one day to make this, I gave it a shot. And she adored it!)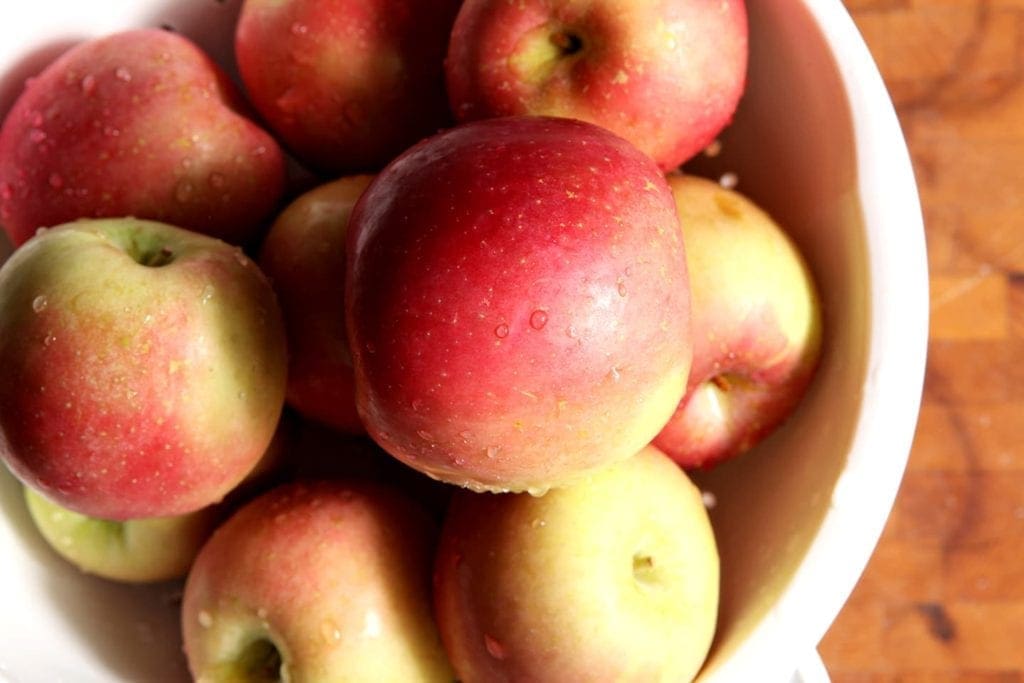 While this recipe isn't as fancy as some of the others that have been shared this month, it's chock full of apple goodness and naturally sweet. It's crazy simple to put together. And it's something you that requires no work on your end after peeling, coring and slicing the apples.
Basically: This is a good recipe that anyone can make.
Added bonus: This is an easy recipe (that's not really a "recipe" since it requires no other ingredients other than apples!) that anyone can make.
Here's how you do it:
Slow Cooker Applesauce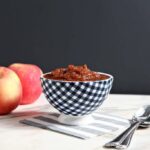 Naturally sweet and delicious, nothing is easier to make than Slow Cooker Applesauce. All you need are apples and some cinnamon if you're feeling fancy!
7 1/2 lbs . apples ((your choice of variety!))
2 sticks cinnamon (, optional)
Peel, core and dice the apples.
Place the apples in the slow cooker.
Add the cinnamon (if adding!)
Cook for 8-12 hours on low, or until apples have fallen apart and are the desired consistency.
Store in the refrigerator for up to a week, or freeze into cubes/plastic containers.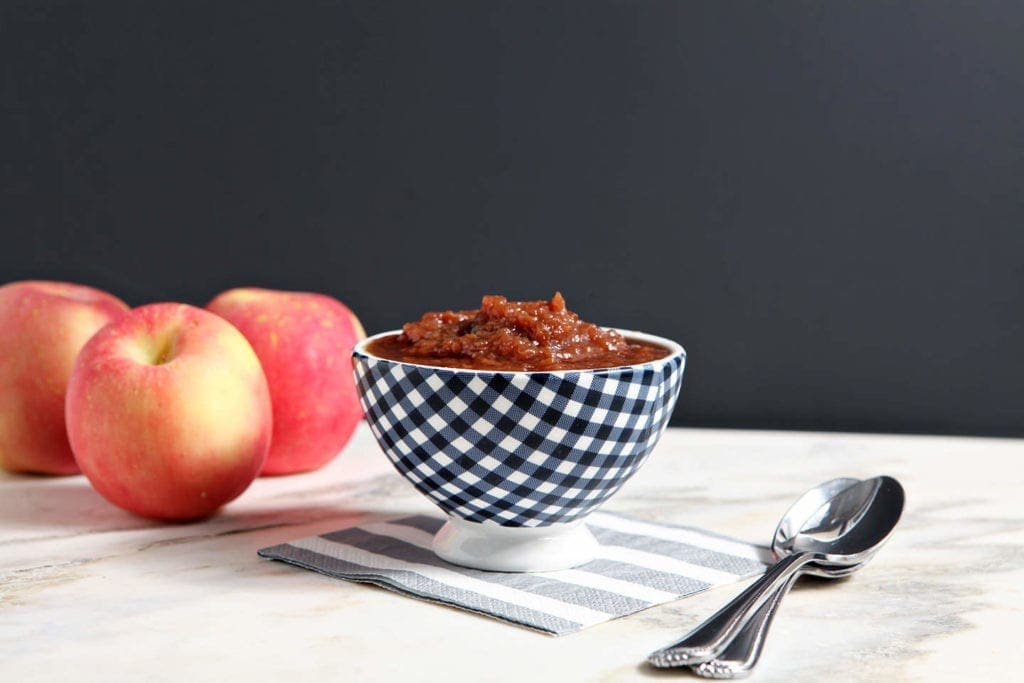 What is your favorite slow cooker side?