Looking for the perfect July 4th foods? Look no farther than this July 4th Recipe Round-Up, including summer appetizer, entrees, sides, drinks and desserts!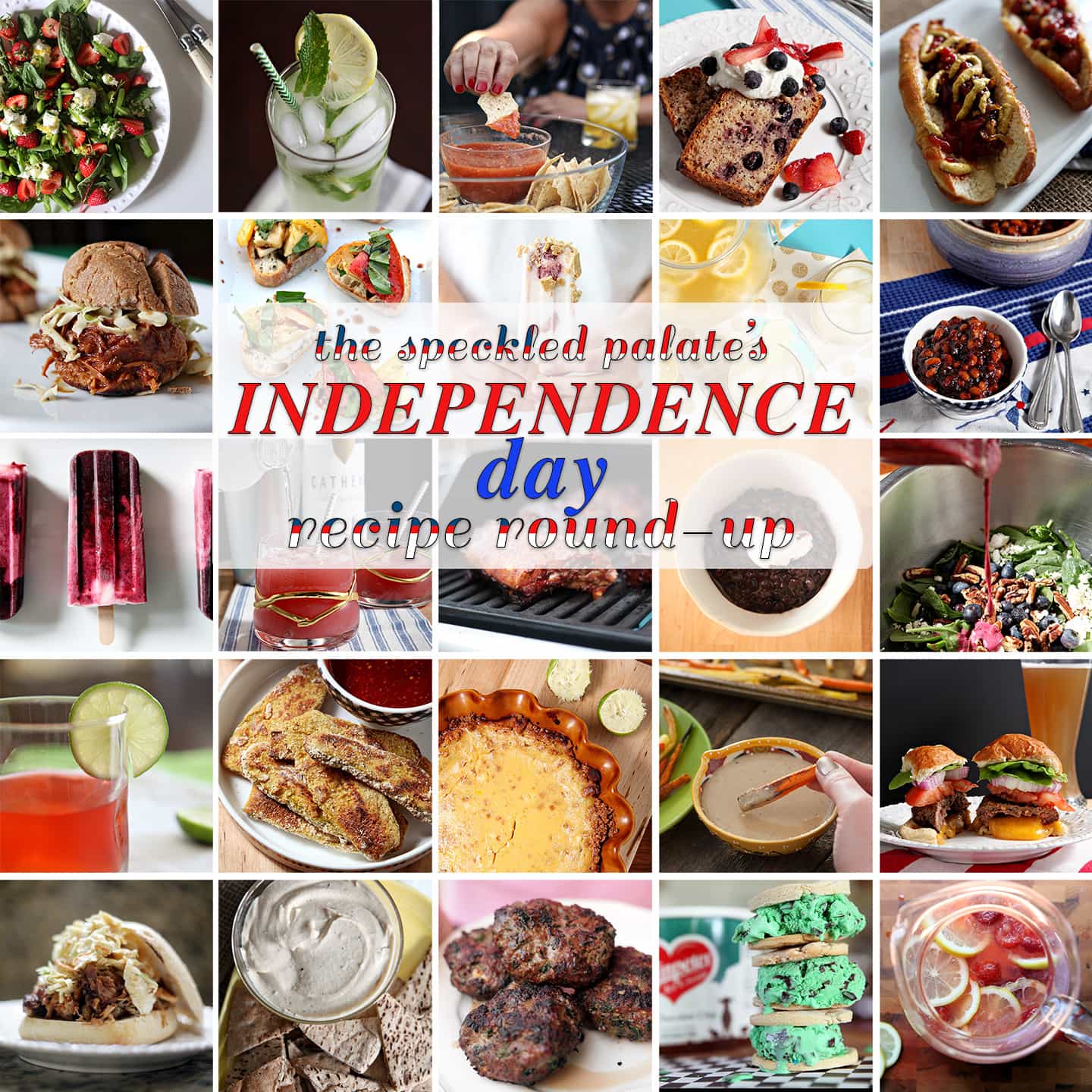 I don't know about y'all, but I find that even with the best intentions, I don't get around to plotting our my holiday menu until the week before festivities.
Maybe you're like me.
If you are, I've compiled some favorite patriotic (and summertime!) recipes for y'all to try out this July 4th weekend.
Ready for this huge list of recipe recommendations?
You sure?
Mmmmkay! Let's do this thing!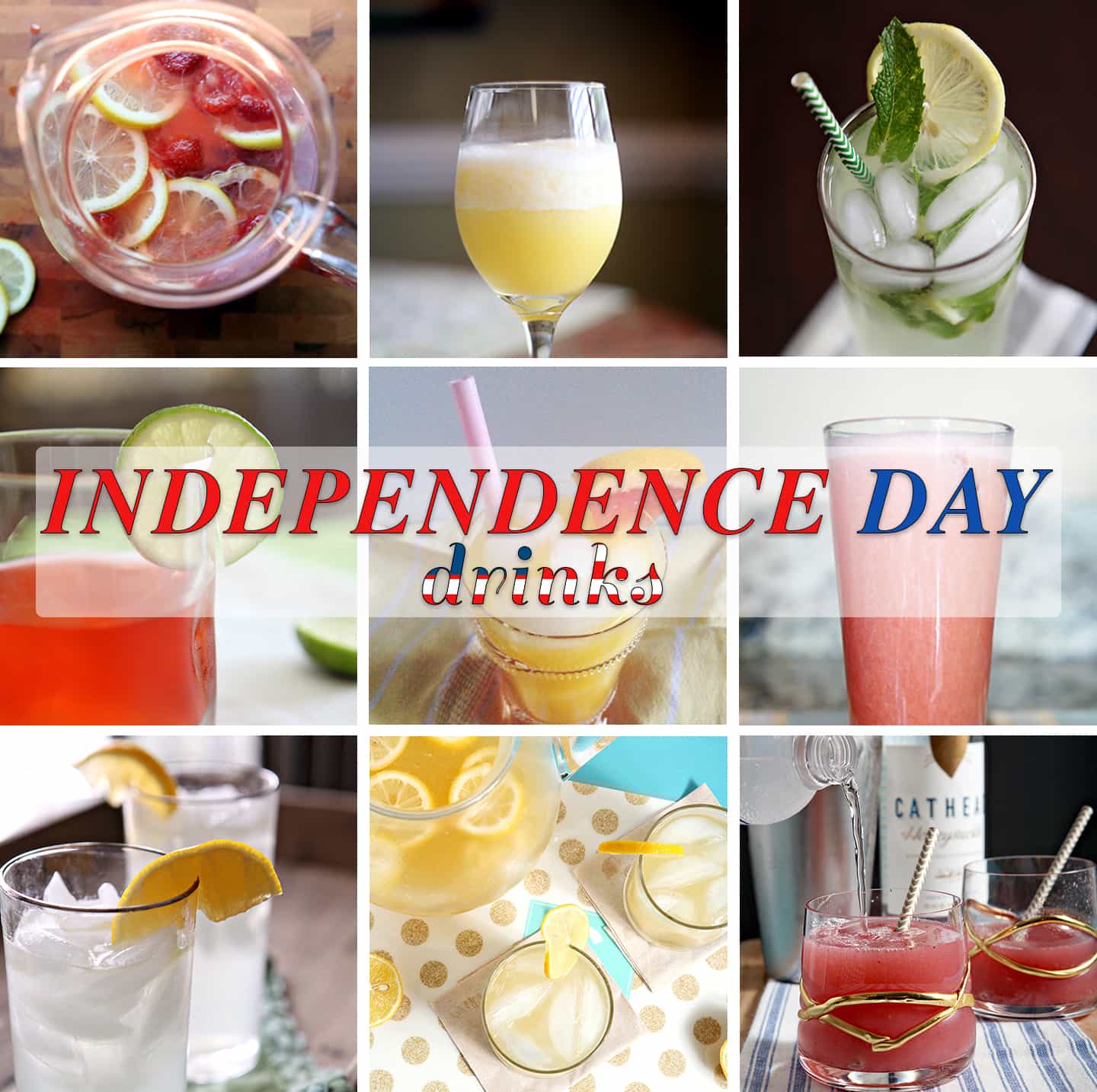 Strawberry Lemonade | Blended Mimosas | Mint Lemonade
Kingston | Sweet Sunrise Mocktail | Strawberry Pineapple Agua Fresca
Tom Collins | Honey Lemonade | Strawberry Honeysuckle Sparkler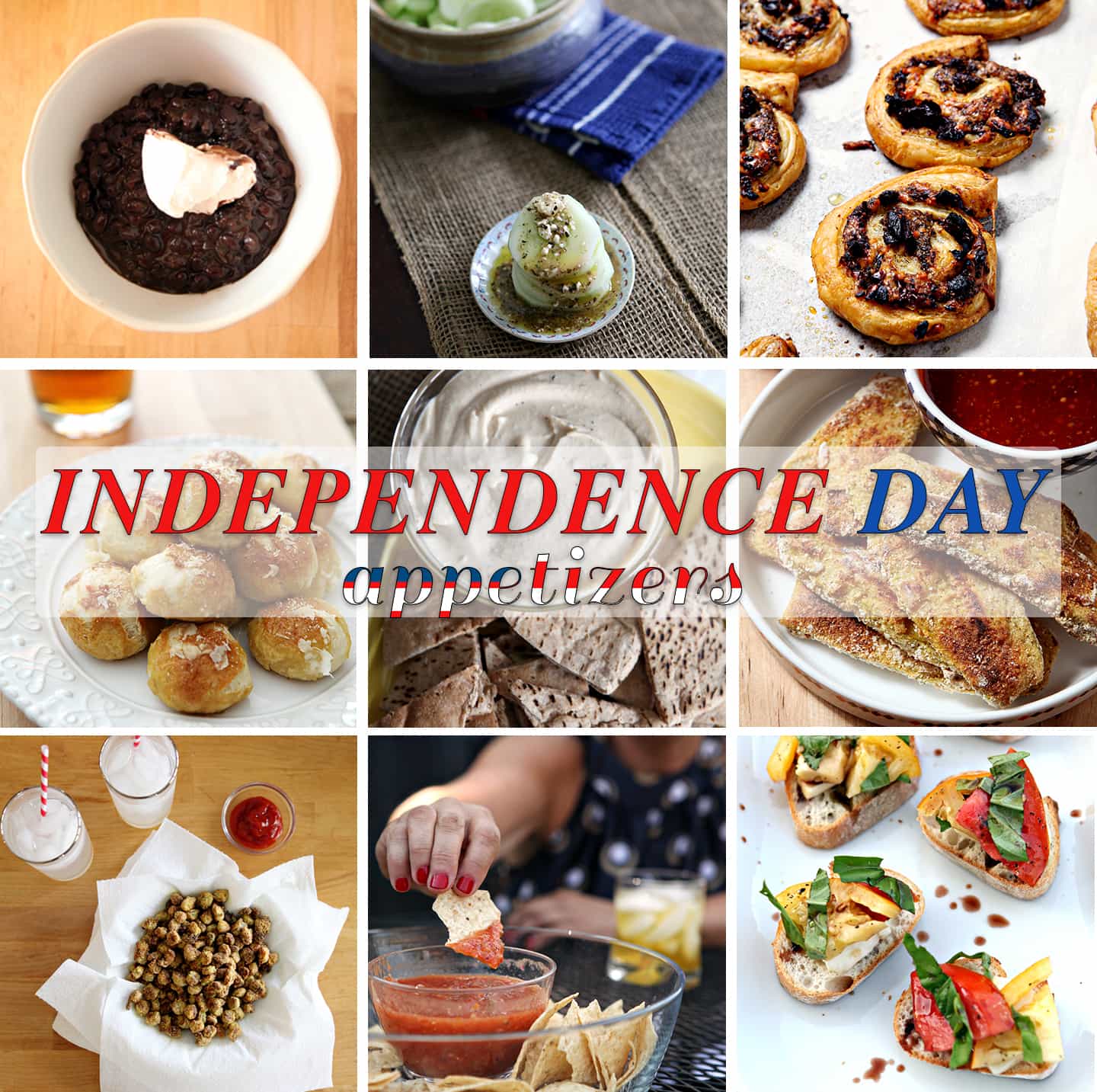 Black Bean Dip | Cucumber and Feta Salad | Pesto and Sun-Dried Tomato Pinwheels
Parmesan Pretzel Bites | Roasted Garlic and White Bean Hummus | Oven Fried Pickles
Oven Fried Okra | Roasted Tomato Salsa | Heirloom Tomato Bruschetta
Looking for more appetizers? Check out 12 Patriotic Red, White and Blue Appetizers!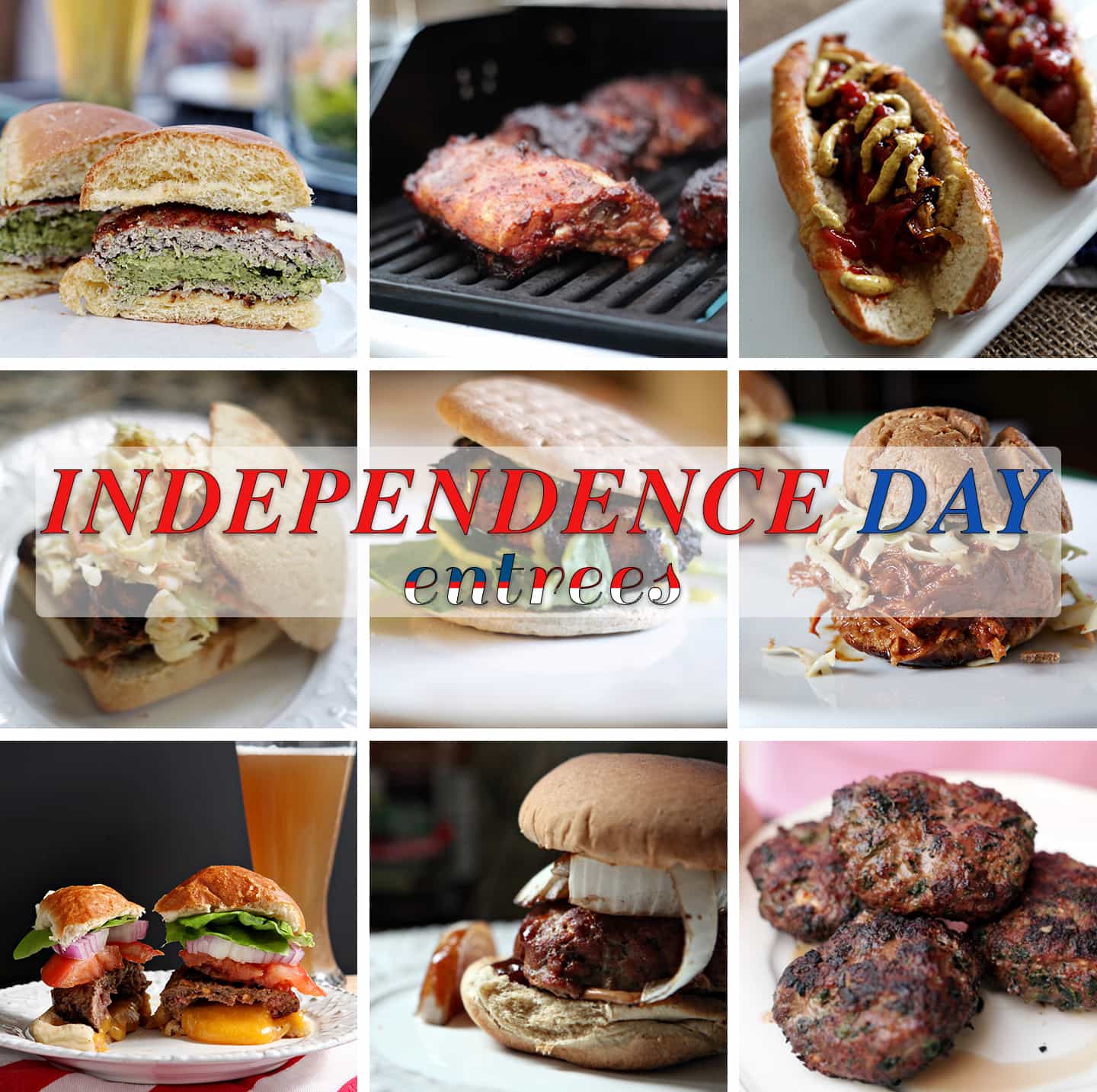 Spinach and Artichoke Stuffed Turkey Burgers | Memphis-Style Barbecue Ribs | Hot Dogs with Caramelized Onions on Homemade Pretzel Buns
BBQ Pulled Pork Shoulder Sandwich | Memphis-Style Barbecue Turkey Burgers | Slow Cooker BBQ Chicken Sandwiches with Mustard Coleslaw
Juicy Lucy Burgers | BBQ Turkey Burgers | Spinach and Feta Burgers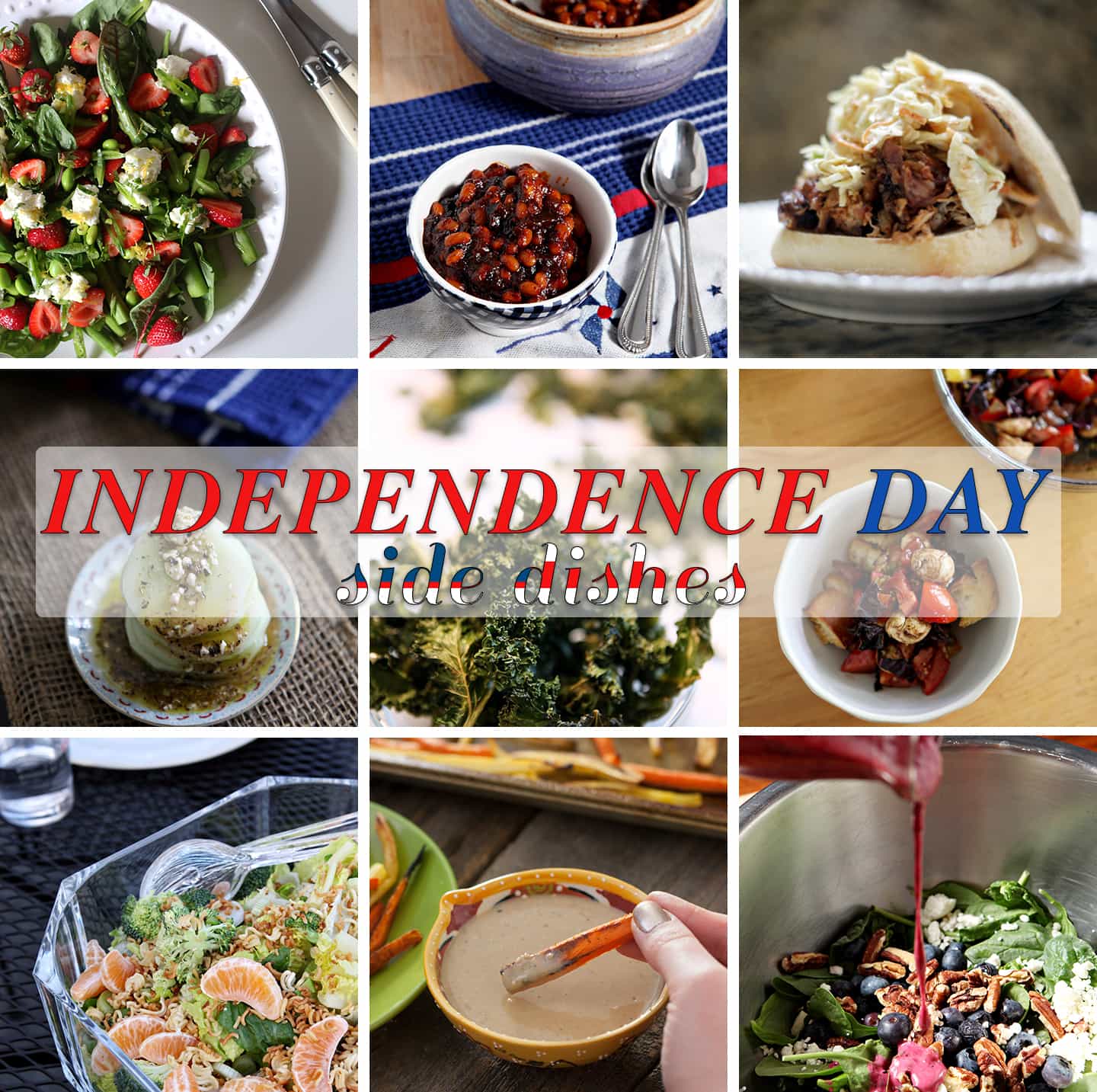 Spring Pea, Asparagus and Strawberry Salad | Sriracha Baked Beans | Honey Mustard Coleslaw
Cucumber and Feta Salad | Spicy Sesame Kale Chips | Heirloom Caprese Panzanella Salad
Ramen Noodle and Clementine Salad | Parsnip Fries with Tahini Sauce | Blueberry Pecan Feta Salad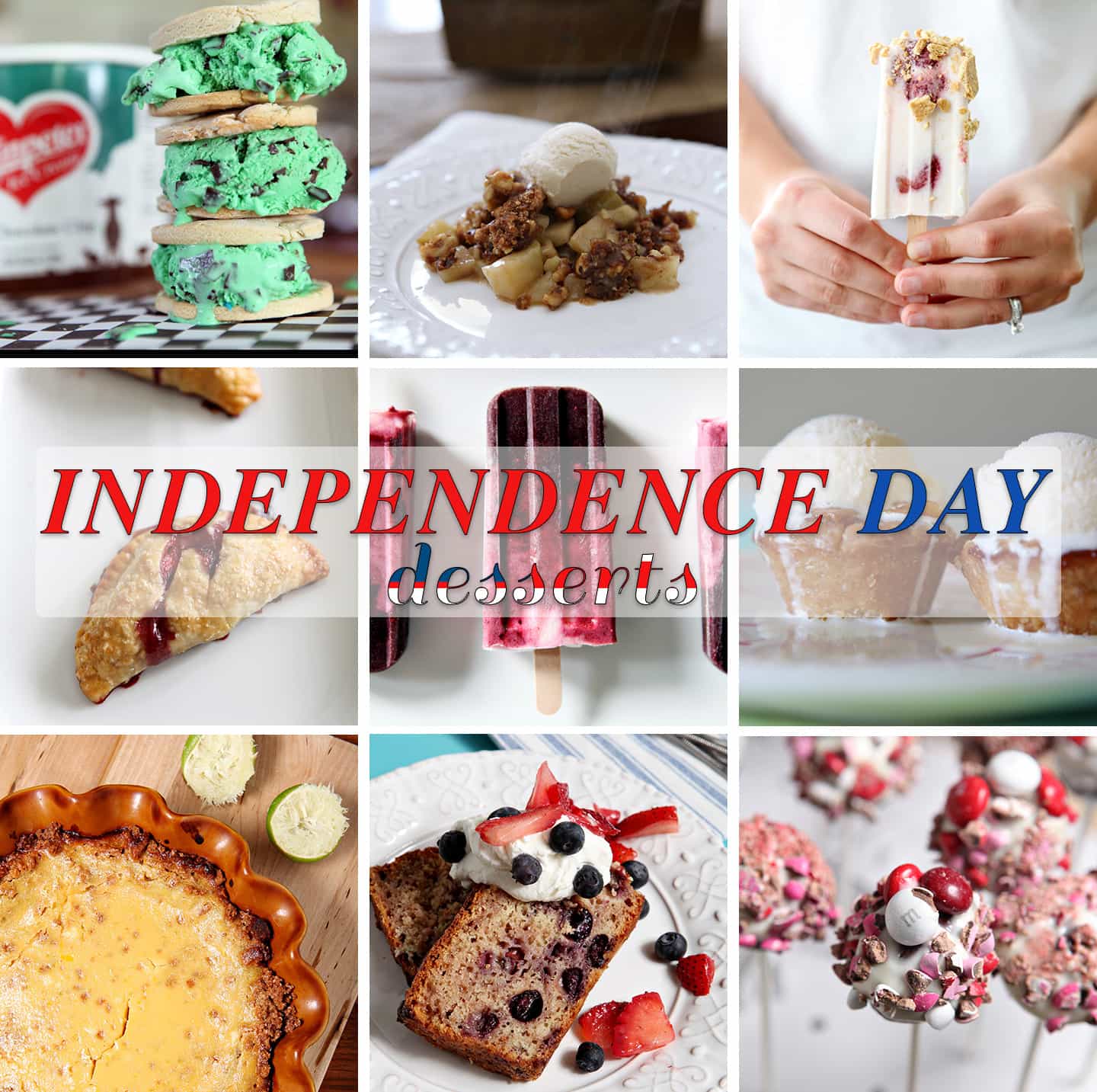 Mint Chocolate Chip Ice Cream Sandwiches | Apple Buddy | Roasted Strawberry Cheesecake Pops
Strawberry and Blueberry Hand Pies | Blackberry and Strawberry Yogurt Popsicles | Mini Peach Pies
Dairy-Free Key Lime Pie | Berry Pound Cake | M&M's Red Velvet Brownie Pops
…
What do you plan to cook on July 4th?