July 4th Food Round-Up (and Inspiration)
Independence Day is Friday!
Let's get ready for this national holiday by planning out what we're going to eat. Because, as we all know, planning out your menu is always a good idea, and I'm actually semi-on-the-ball enough to offer some awesome new recipes, as well as some old stand-bys.
This July 4th is going to be a bit different for me, as I'm in my dear friend's wedding this weekend, and since the rehearsal is on Thursday, the entire wedding party will be together on the 4th.
It's going to be a so much fun, and I cannot wait to kick off the weekend!
But before I go… let's brainstorm what YOU can make since I probably won't be cooking this year.
July 4th food… Appetizers & Salads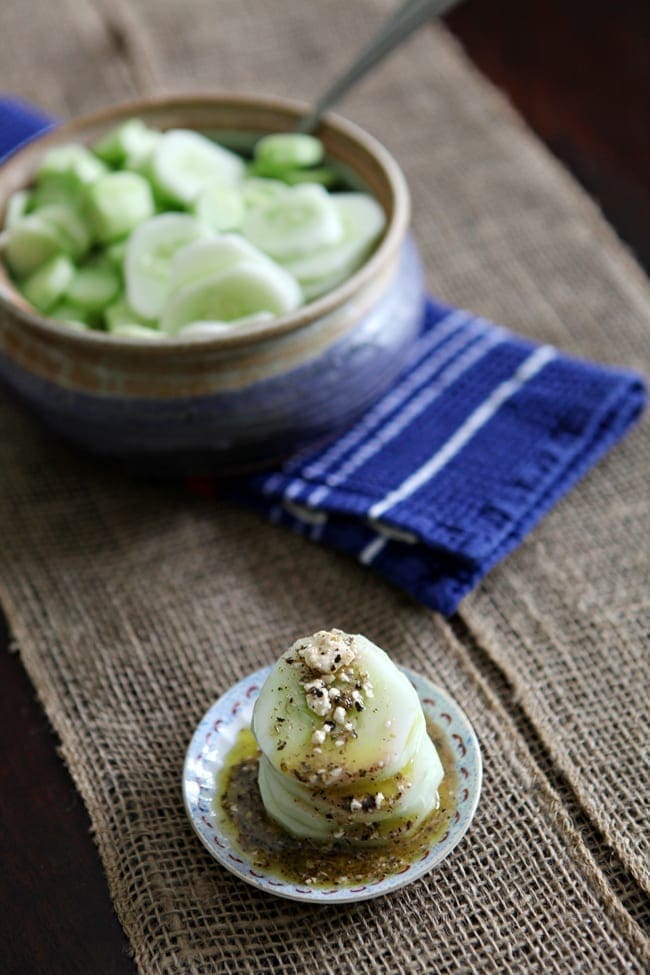 You could try this delicious Cucumber and Feta Salad, incorporating some fresh veggies into your meal.
Whip up some of Winston's Hummus or Roasted Garlic and White Bean Hummus to feed a hungry crowd. You could even make some Tzatziki Sauce for people to dip pitas and veggies into, as well.
I'm partial to my Ramen Noodle and Clementine Salad, and it's a proven winner for large groups. The dressing, in particular, is fantastic on a hot summer's day.
July 4th food… Entrees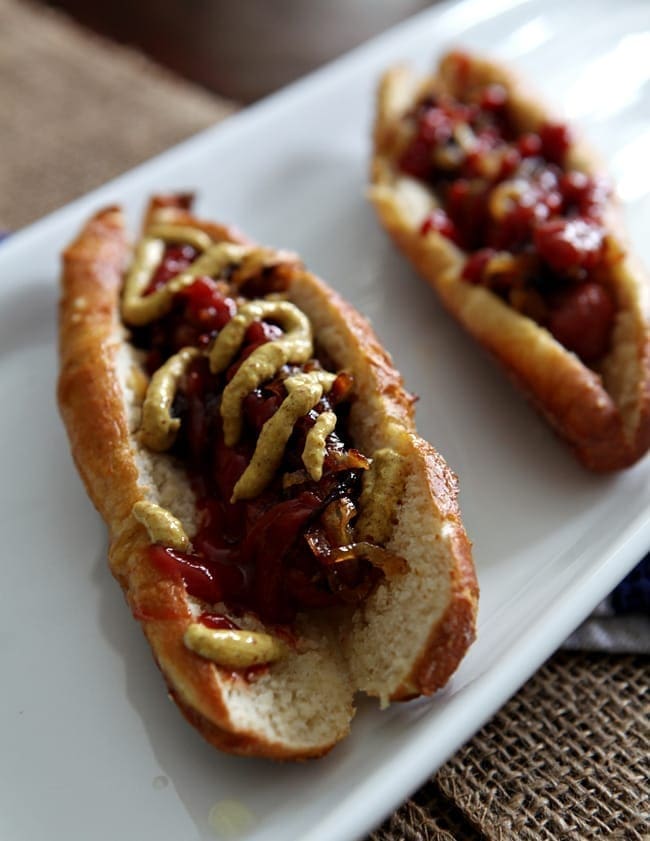 We'll start off this section with my Hot Dogs with Caramelized Onions on Homemade Pretzel Buns because, well, they're absolutely delicious. They do, however, take a bit of time with the bun making and the caramelizing of onions.
If you're looking for something easier, might I suggest a burger? Spinach and Artichoke Stuffed Turkey Burgers, BBQ Turkey Burgers (that can easily be made with beef or any other ground meat) and Spinach and Feta Burgers are all delicious and easily pulled together for a crowd.
Go a completely different direction by making tacos. Soy Seared Cod Tacos with Spicy Slaw, to be exact.
July 4th food… Desserts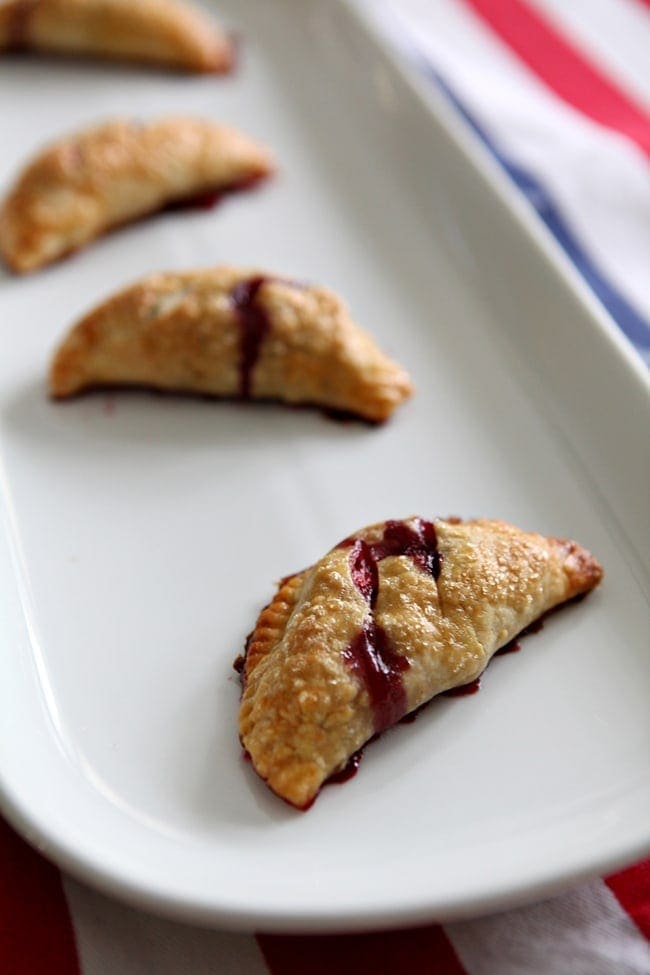 We'll start off with these Strawberry and Blueberry Hand Pies because, well, you kind of can't beat a fresh fruit pie in the summertime, and these hand pies have the added bonus of being super cute and single servings.
Looking to go the more traditional route? Whip up Bugga's Apple Pie. It's a guaranteed winner!
Not wanting to fuss over pie? Bake some cookies or brownies. My Lindt Classic Chocolate Brownies, Ooey Gooey Bars, Tea Cakes (easily changed from Christmastime by cutting out stars and using red, white and blue icing!), Fig Pinwheels and Dark Chocolate Chip Cookies are all scrumptious, and they can easily feed a crowd, too!
…
What are YOU making on Friday to celebrate July 4th?
Has this post helped you decide upon any dishes?