How to Host a Cookie Swap Party
Holiday cookie season is upon us! Celebrate the sweet treats of the season by hosting a cookie swap party, where guests bring cookies and share with each other so everyone can discover new cookies.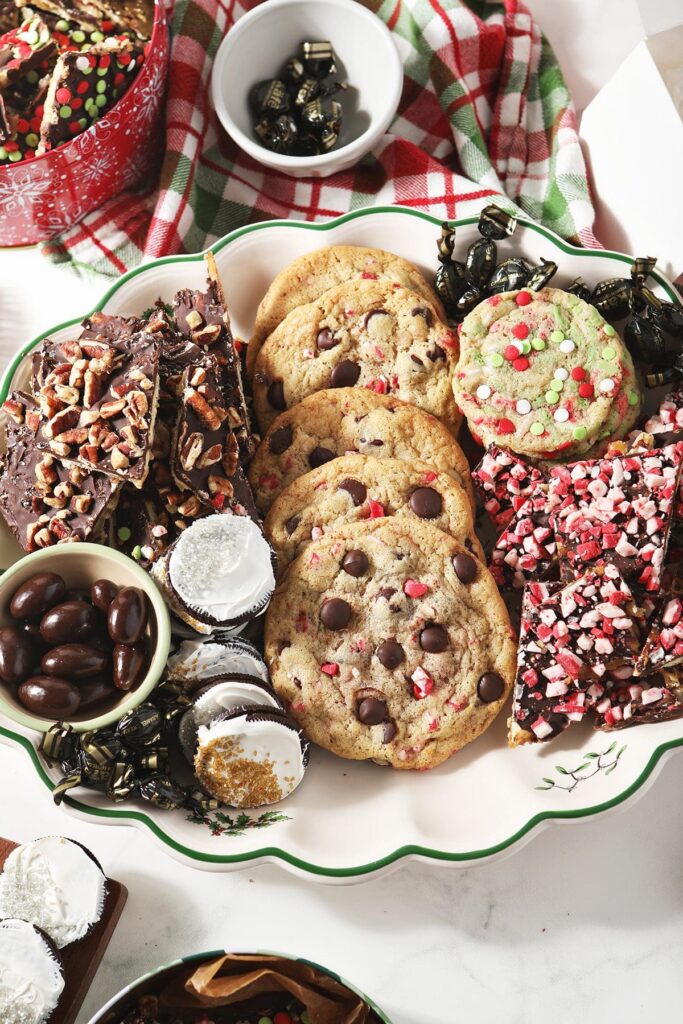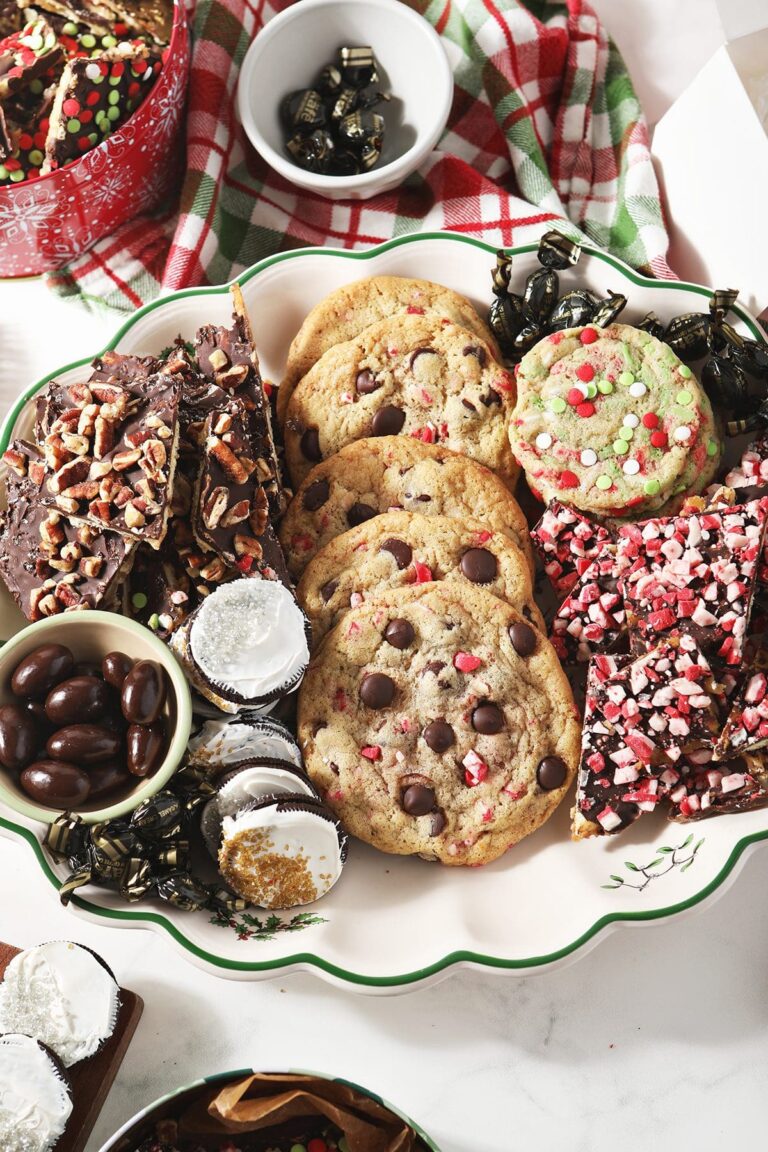 Holiday cookie season is officially here! And I don't know about you, but I am JAZZED.
When I was a kid, the mom of one of my friend's always put together a Cookie Exchange Party for our group of friends during the holiday season, and it was always so much fun.
This is an excellent event to host as an adult for your friends or as a parent for your child and their friends, too! Because who doesn't love cookies?
But before we begin…
What is a cookie swap? It's a party in which guests each bring a few dozen cookies to share and swap with their friends. This way, you only bake one recipe, and get to enjoy lots of different types. It's a delicious way to spend an afternoon or an evening, and it's fun to discover new-to-you cookie recipes, too.
If you're interested in hosting one of these shindigs this year, let's talk about some of the things you're going to want and need to do.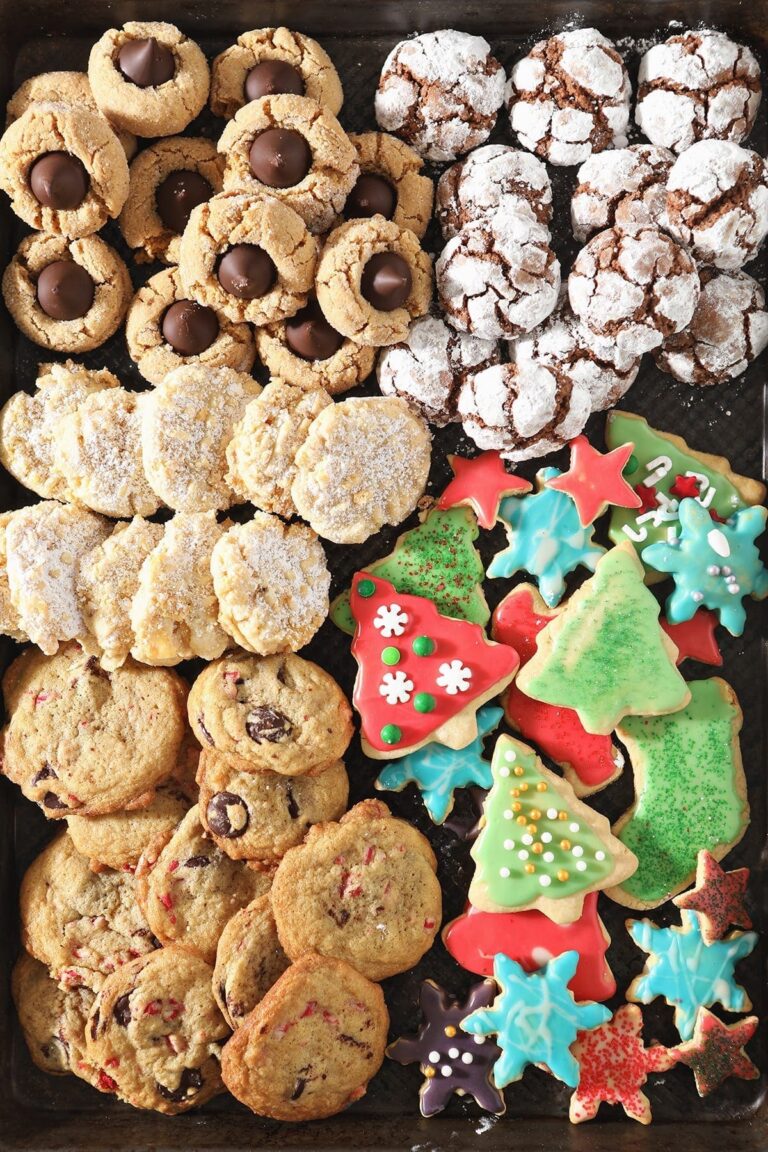 1. Choose your cookie swap date and put together your guest list.
The first thing you need to do in order to host a cookie swap is to choose your date and then invite friends.
Obviously, you need to do what works best for you here.
And your party doesn't necessarily be centered around the cookie swap. You could make it a mother/daughter party, an ugly sweater party, a girlfriend get-together, a kids' holiday party, office party, neighborhood party, etc. and involve the cookie swap element, too!
What is the perfect number of guests? To me, having anywhere from 6-12 guests is perfect because this way, everyone can bring 3-4 dozen cookies and go home with the same amount.
For me, guests getting to try cookies, as well as bring a few home of every variety is really important.
2. Decide upon and set ground rules.
Since you're hosting this shindig, you get to decide the rules and pass them along to your guests.
Since cookies and cookie baking is widely variable, you need to think through your ground rules before inviting guests.
Why? So you can set expectations immediately on what this cookie swap will be (and what it won't be.)
Some things you might want to consider are…
What qualifies as a cookie? Can guests bring things like homemade candies (like Saltine Cracker Toffee) or fudge, Rice Krispie treats, other no bake goodies like Buckeyes or Rum Balls, etc.?
Is this cookie swap going to feature homemade cookies only?
Continuing that last bullet point: Are you OK with store-bought or slice-and-bake cookies? (Please keep in mind that not everyone loves to bake, and your friend not loving baking should not exclude them from this event!)
Do you want guests to bring home a certain number of cookies? If so, you're going to need to tell them how many.
This said, you can have as many or as few rules as you want. When I was a kid, the only rule was you had to bring a certain number of cookies. That was it. So feel free to do whatever feels best for you and your group.
3. Invite friends.
You can send out a digital invitation with the details or a printed design… you do you!
Be sure to include any written instructions and rules on the invitation.
Some things you might want to include are…
How many cookies to bring.
Instructions for printing out 6-12 copies of their recipe to share with other guests.
Cookie rules, as discussed above. If you want homemade-only cookies, state this. If you're cool with store-bought or slice-and-bake cookies, state that.
The best way to run cookies by you. This is really important, unless you don't want to coordinate this piece. You might want to know what types of cookies are coming just so that you can confirm there won't be duplicates of one type of recipe.
Cookie Swap Invitation Ideas
The Speckled Palate participates in affiliate programs. As an Amazon Associate, I earn a commission from qualifying purchases. Please refer to my disclosure page for more information about these affiliate programs.
You can invite your friends however you like to your event. If you want to send a printed invite, great. If you'd rather invite via text or a simple email, have at it! The key here is making it easy on yourself.
If you're looking for something to make your Cookie Swap to feel a little more special, here are a few ideas of how to step up your invite game.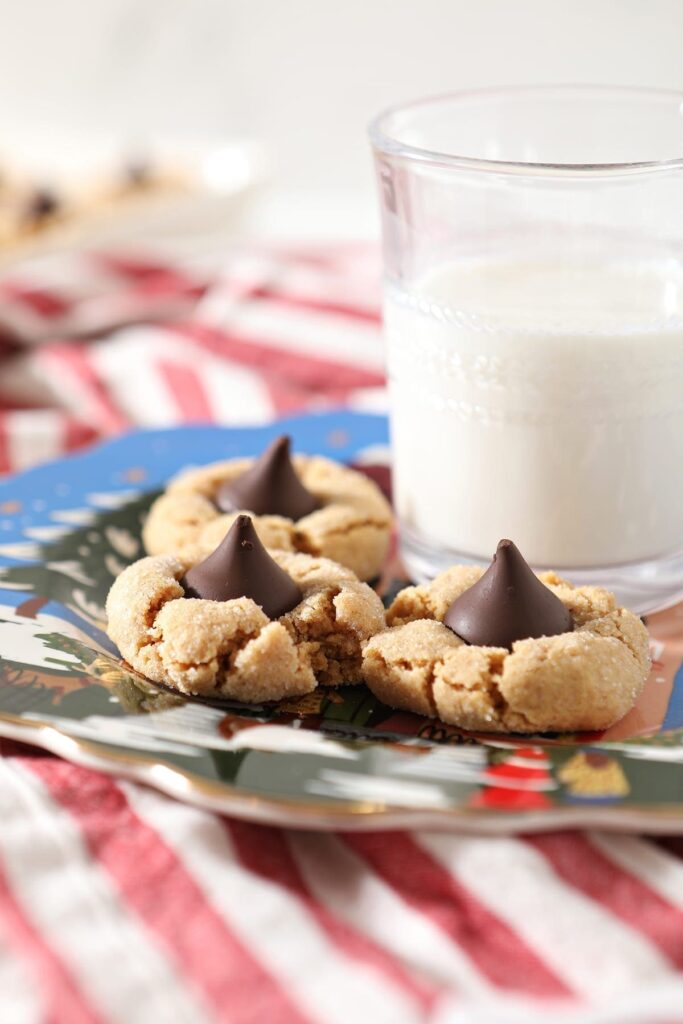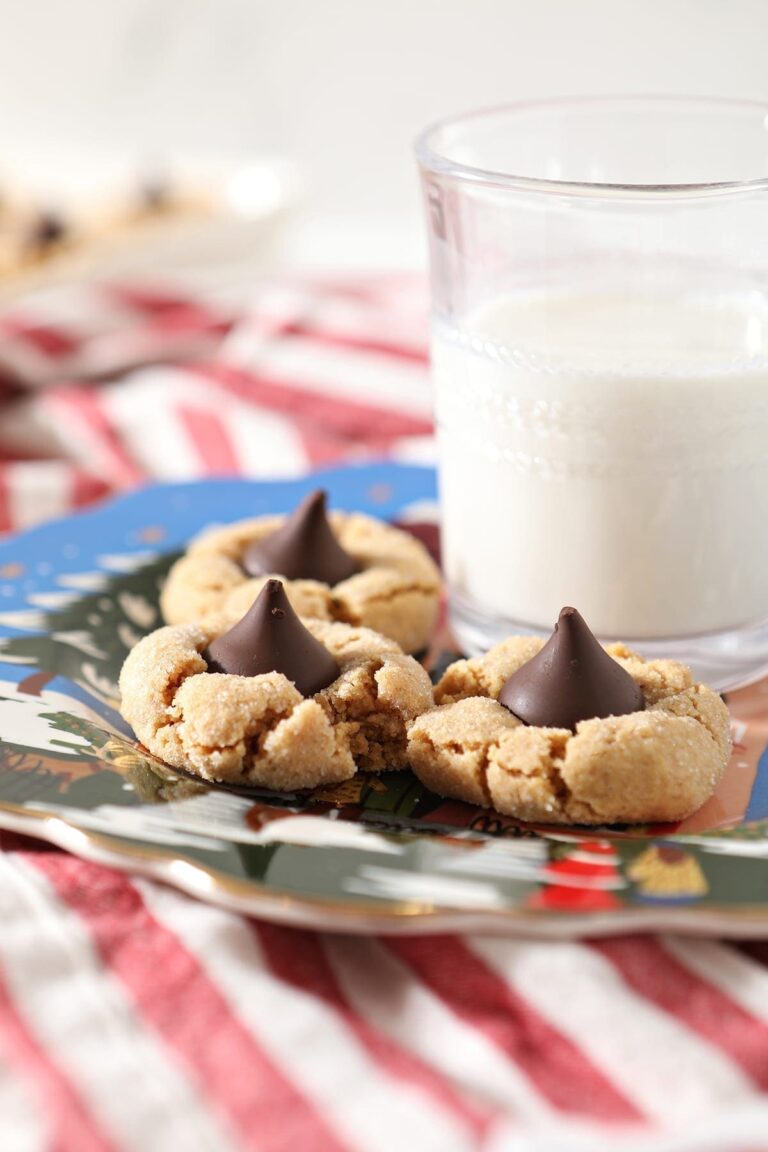 4. Plan what cookie you're going to bake… and talk with your guests, too.
Once invitations have gone out, it's time to plan for all the cookies.
Since you're hosting this cookie swap party, you get to coordinate with guests. If you want to coordinate this at all.
While you can leave it up to chance, I like to hear what my friends are baking to ensure that people don't bring the same cookie.
What's the best kind of cookie for a cookie swap?
I love a cookie that's able to be transported for a cookie swap, to be honest. Most drop cookies are perfect for this, as are cookie bars.
Some of our favorite recipes include:
If you need more cookie ideas, check out 28 Holiday Cookies to Bake This Year, Winston's Favorite Holiday Cookies and 41 Holiday Cookie Recipes You've Gotta Bake This December.
While I love sugar cookies, I find that some recipes can become more delicate and break during transportation.
5. Plan what, if anything, you'll serve along the cookies.
We like to have refreshments and light snacks for a cookie swap because, well, the main star is the cookie and getting to try them!
Some snacks and drinks that might pair well with a cookie swap include:
6. Know what you're going to serve your cookies on/in.
The Speckled Palate participates in affiliate programs. As an Amazon Associate, I earn a commission from qualifying purchases. Please refer to my disclosure page for more information about these affiliate programs.
Once you know what you're baking, decide what you're going to serve it on.
I like to get out my dishes and label them with a sticky note to say what is going in them so I don't forget. You can label and put them back in the cabinets until the day of.
Here are some of my favorite dishes to use for cookies:
That said, feel free to use whatever you have on hand and get creative! Your dishes don't have to all be the same shape or pattern. Mix and match patterns to add some color and fun.
Also, remind your guests to bring their own serving platters for their dishes! This comes in handy if you don't have a ton of serving items at your house.
How to get cookies back home after the exchange:
There are a lot of options for transporting cookies to and from places.
While friends can use the platters they originally brought their cookies on wrapped in plastic wrap, I love to have a festive option for them to pack their cookies into, too.
Here are a few ideas:
The fun of a cookie swap is bringing home loot, and unless you tell guests to bring their own cookie tins (which some people might not have), having to-go cookie boxes for them is a smart idea.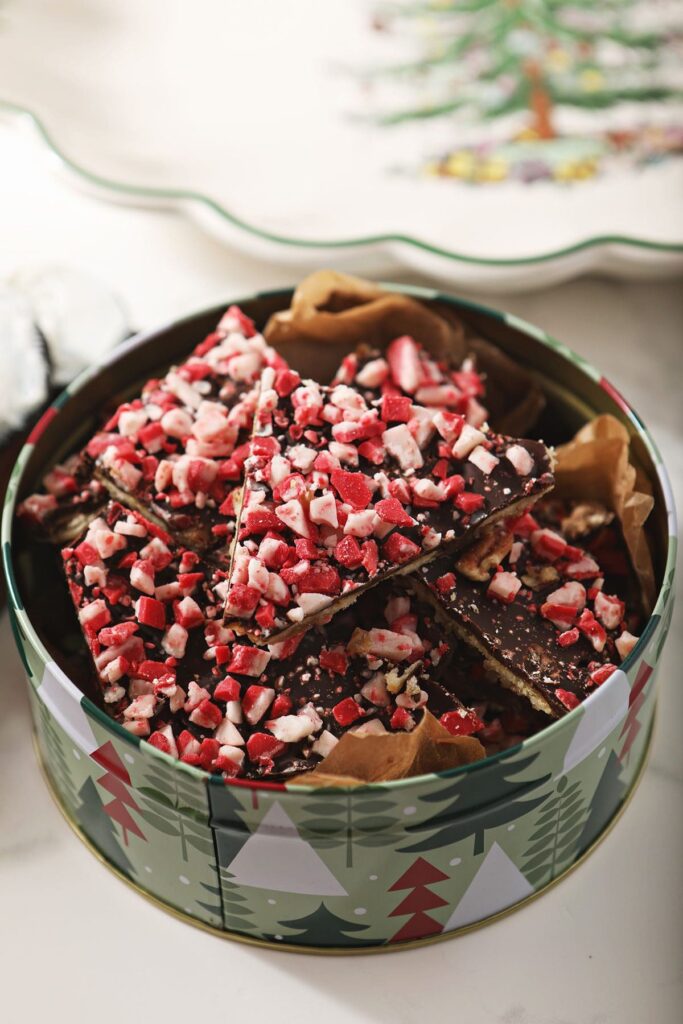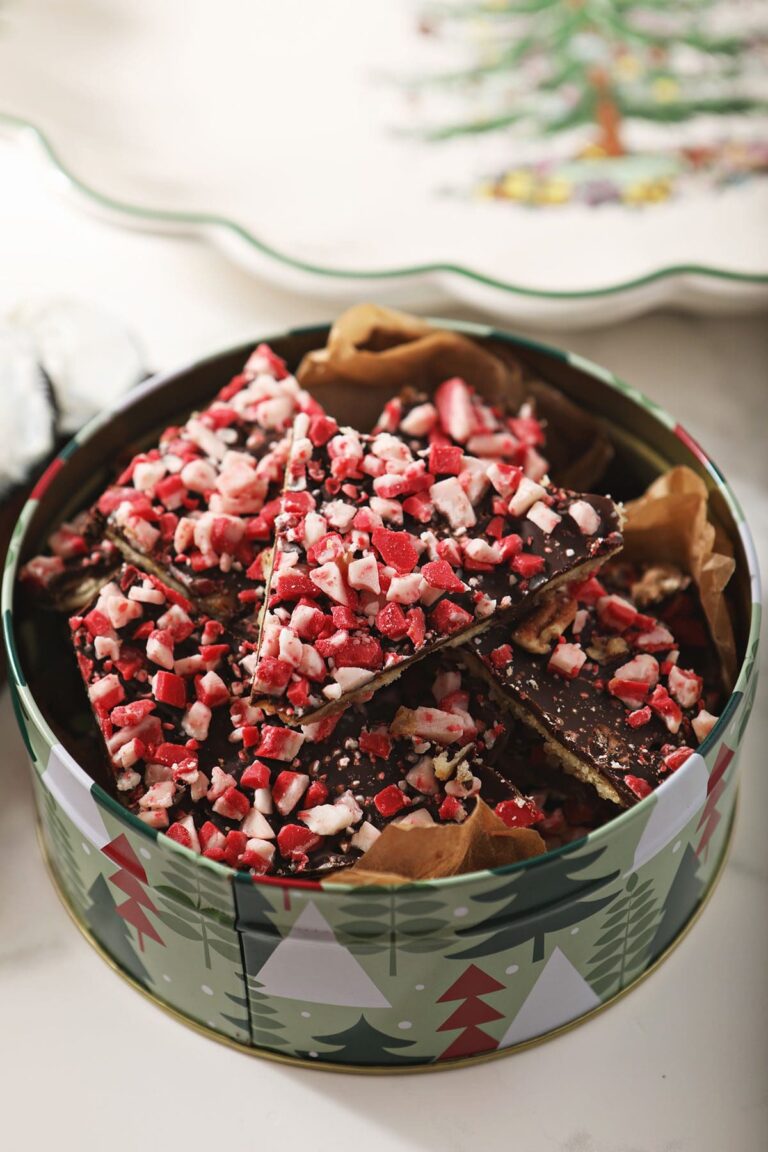 8. Bake your cookies.
Depending on the cookie recipe you're making, you can do this a few days in advance.
Alternately, you can make your drop cookie dough and freeze it, then bake it the day before your cookie swap.
If you need to know what tools for baking are my favorite, pop on over to The 10 Best Baking Tools for Cookies.
9. Decorate (if you want to.)
I am of the mindset that we do not need our homes decorated to the hilt with decorations that we will set out for just a few days a year.
Let it be known: You don't have to decorate your whole house for a cookie swap party. You can make this gathering as fancy (or non-fancy) as you'd like. So if you run out of time, no one is going to judge you on your lack of flower arrangements or cutesy holiday decor.
That said, you can definitely consider adding the following decorations quite easily:
Fresh greenery is the best kind of centerpiece! I like to use cuttings from our tree on my table. Toss them into a bowl or set them on a wooden serving board. They're easy and seasonal… they also last a long time.
Another centerpiece idea: Fresh cut greenery in a vase.
Festive paper (or fabric) napkins that match your gathering can add a pop of color to the tablescape! Chances are, you've probably got 'em at home already.
Make a bar! Turn a buffet table or another unused table in the dining room into a bar and offer up different mixers for friends and family to make their own cocktails! Or set out the ingredients for one specific drink, print out the recipe and let everyone mix up their own. Learn how to stock your bar for $100 or less.
Add a pitcher or two of water or tea to the table. Add mint leaves, lemon slices and more things (like other citrus or even fresh herbs, like rosemary) to both water and tea, so have fun with it! This will add both height and color, as well as allow your guests to stay hydrated.
While you are decorating, choose a spot where all the cookies can be placed and displayed. You might need to clear off an entire table, depending on how many guests are coming, so plan for this. 🙂
You can consider adding festive name tags* (affiliate link) to label your guest's cookies, too, so everyone knows what they are. Have a Sharpie available so guests can write their name and the cookie name on this once they arrive.
10. Optional: Plan a game.
If you think your guests would have fun playing a game, then plan to do one!
Here are a few ideas:
Guess the Cookie: Don't have guests label their cookies upon arrival, as mentioned above, and set them in a place where no one can see before bringing everything out to your table. Give each guest a piece of paper and a pen and ask them guess who baked what. The person who guesses the most right wins a prize!
Best Cookie: Unlike the last game, guests aren't guessing who baked the cookie, but ranking them by different factors. You could have the "Prettiest Cookie Prize," a "Most Interesting Mix-In Award", etc. You could also have a taste test and let guests vote on their personal favorite.
If play a game, consider offering a prize for the winner! Starbucks gift cards are always a good idea. So would be a festive apron* (affiliate link) or cookie-related oven mitts* (affiliate link).
11.Take a deep breath, keep your cool and have fun!
The morning of your Cookie Swap, take a deep breath. The reason you're doing this is because it'll be fun.
Here's how I like to fashion the start of any entertaining day:
Drink a cup of coffee and collect my thoughts.
Choose what I'm wearing, if I haven't already. (Honestly, this is great to decide days or even weeks in advance.)
Go over my cooking timeline. Make note of when I'm going to get ready.
Empty my dishwasher. This way, I won't have dishes in the sink when guests arrive.
Get started with my first task.
Hosting and entertaining can be stressful. Things can (and probably will) go awry. But you can control how you respond to things.
Some ways to combat the stress when things aren't going as planned:
Deep breaths. My older daughter's teacher taught her all kinds of breathing exercises, and I like to use these to this day.
Enlist help. There is nothing wrong in asking for assistance!
Let guests mingle for a little longer than planned.
You can do this. Promise.
Don't let entertaining keep you from interacting with your guests. Whenever we host, we've found everyone tends to gather in the kitchen as we finish whatever we are serving, and it's a lot of fun to chat as you finish cooking.
When you're hosting a holiday cookie exchange, this line of thinking applies, too.
Make this fun for everyone—and everyone includes YOU. Your friends are celebrating with you because they like you, so spend time with them!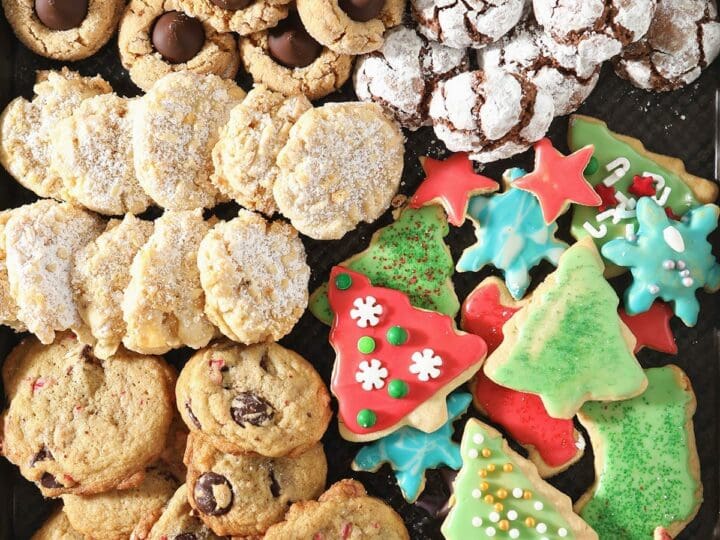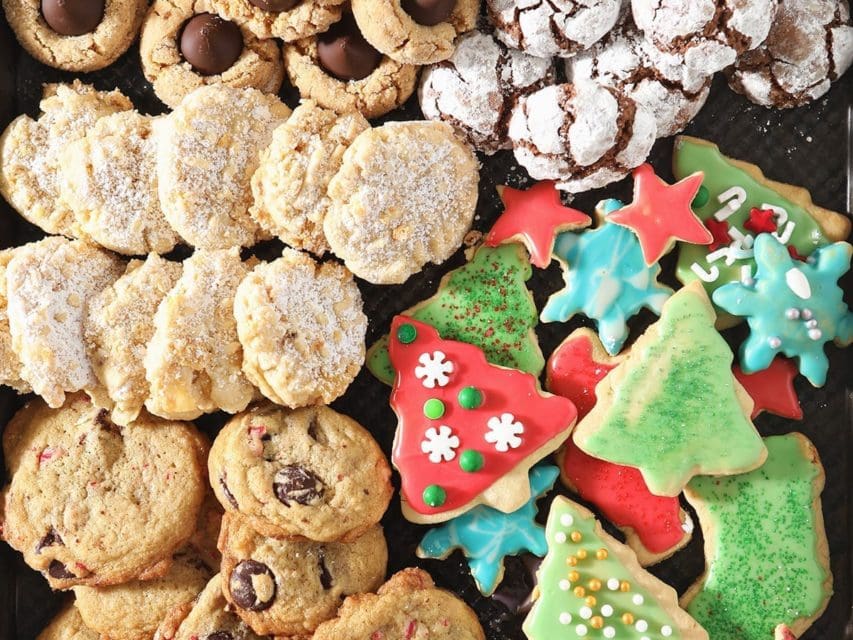 Yield:

1 party
How to Host a Cookie Swap
Total Time:
1 hour
30 minutes
Materials
A few snacks
Drinks (whether you're serving hot cocoa, wine, cocktails etc.)
Various holiday- or cookie-themed decor, if desired
Tools
Platter(s) to display cookies
Standing name tags for guests to label their cookies
To-go boxes: Bakery boxes, festive cookie tins, holiday paper plates wrapped in plastic wrap
Instructions
Choose your cookie swap date. Consider if a weekend or a weekday is best for you and your potential guests.
Put together a guest list. I recommend having between 6-12 guests so everyone can bake 3-4 dozen cookies and still be able to come home with a big variety of treats.
Send your invitations. You can send out an email, a text message or a printed invitation, so do whatever works best for you. Be sure to include any swap rules (like if people can bring store-bought cookies, if candies/fudge/etc. are welcome, etc.) and the number of cookies each guest needs to bring. If you want guests to bring 6-12 recipe cards with their recipe on them, put it here, too.
Make a plan. You can ask guests to run their cookie idea by you before baking to confirm you don't have duplicates of the same recipe.
Plan what, if anything, you will serve alongside cookies. I like to involve a savory element, like a simple crostini (or another hand-held appetizer) or a cheese board, as well as a drink (whether it's of the alcoholic variety or a festive hot cocoa).
Plan where your cookies are going to go. Also plan how all these cookies will make it home after the swap is over. You can ask guests to bring their own tupperware, they can use the plates they brought their original cookies on, or you can have to-go containers, like bakery boxes or cookie tins, available.
Bake your cookies. Depending on what you're making, you can bake them in advance or make the batter and freeze it to bake off the morning of your shindig.
Optional: Decorate. You need to clear a space for the cookies to be on display, but other than that, you can add as many decorations as you want or leave your decor as it is. I've listed some of my favorite simple decoration options in the post above.
Optional: Plan to play a game. If your people are competitive, you can play a game involving the cookies! Have guests guess who baked what (just be sure that the cookies aren't labeled!) OR have a taste test (or a decorating award!) There are lots of fun options. Offer a little prize for the winner.
Take a deep breath, keep your cool and have fun! After all, this is supposed to be FUN, so don't let the stress of hosting make it unenjoyable for you.
Notes
Please note that the time and cost will vary depending on what you decide to serve and actually DO, as well as the decisions you make into Cookie Swap invites, decor and other items.



Let's talk about The Sweetest Season and Cookies for Kids Cancer!
The Sweetest Season is my annual holiday cookie week.
Ten years ago, I decided it would be fun to share my favorite Christmas cookie recipes… then I invited other bloggers to join me, and the celebration grew… then we changed the name to make it more inclusive (because that matters!)… and the rest is history.
This year, we're raising money in support of Cookies for Kids' Cancer. We'd love if you could join us in supporting a worthy cause this holiday season. Here is our fundraising page.
Cookies for Kids' Cancer is a recognized 501(c)3 non-profit organization dedicated to funding research for new, innovative and less-toxic treatments for childhood cancer.
Since 2008, Cookies for Kids' Cancer has granted $18 million to pediatric cancer research in the form of 100+ research grants to leading pediatric cancer centers across the country. From these grants have stemmed 35+ treatments available to kids battling cancer today.
And since it's the season of giving and giving back, I'm thrilled to be supporting an organization that's actively funding treatments for kids and their families going through the unthinkable.
Again, here is our fundraising page if you'd like to join us in raising some money for this worthwhile organization.