The Best Thanksgiving Appetizers
Whether you're hosting or bringing a dish to Thanksgiving this year, it's always good to present a few easy starters. Be thankful for these recipes, which include easy make ahead Thanksgiving appetizers, last minute finger foods, appetizers that are easy to transport, kid-friendly starters and more!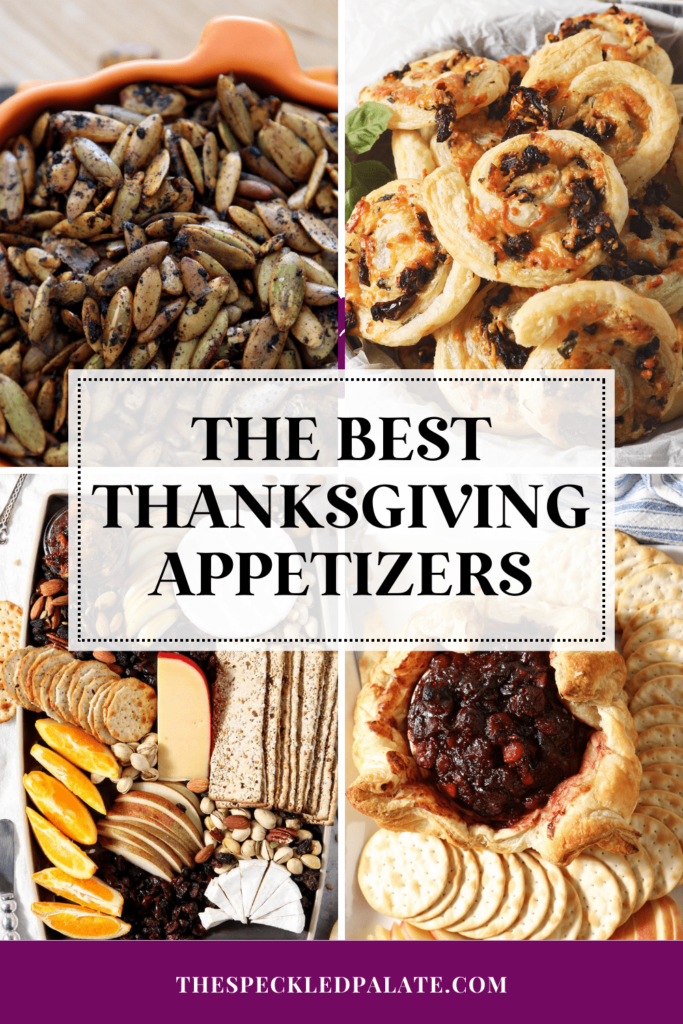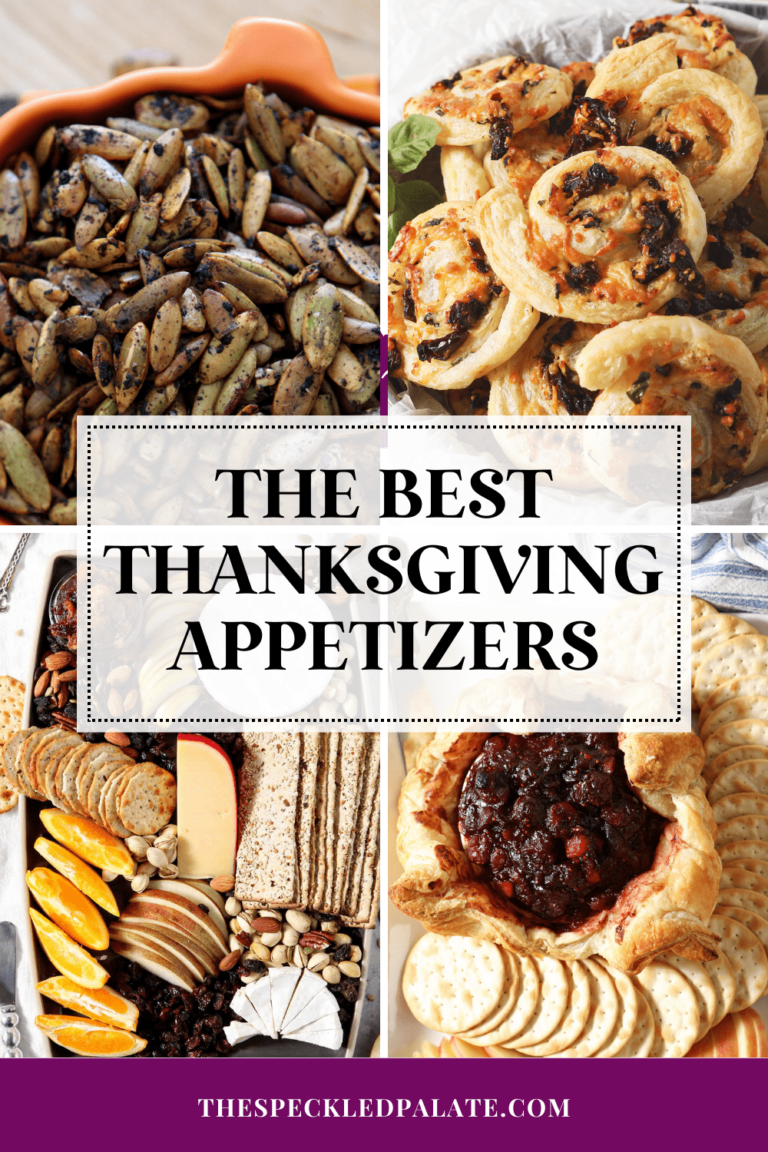 This post contains affiliate links.
At the holidays, it never hurts to have a few go-to appetizer recipes in your back pocket.
If you're hosting, of course you want to have snacks! Not only for you, the cook, but for the guests to nibble on while they await the turkey, sides and pie.
Even if you're attending a Thanksgiving event, it can be so helpful to the host to offer to bring an extra appetizer. Trust me, no host is going to turn that kind of help down!
Everyone loves appetizers, but they don't have to be the most stressful part of the day. (Save that for the turkey and pie crust. Except don't actually stress about that—I have tons of Thanksgiving tips to relieve your anxiety!)
Don't miss these amazing Thanksgiving recipes to make this year! And if you're hosting a crowd, check out these Thanksgiving cocktails.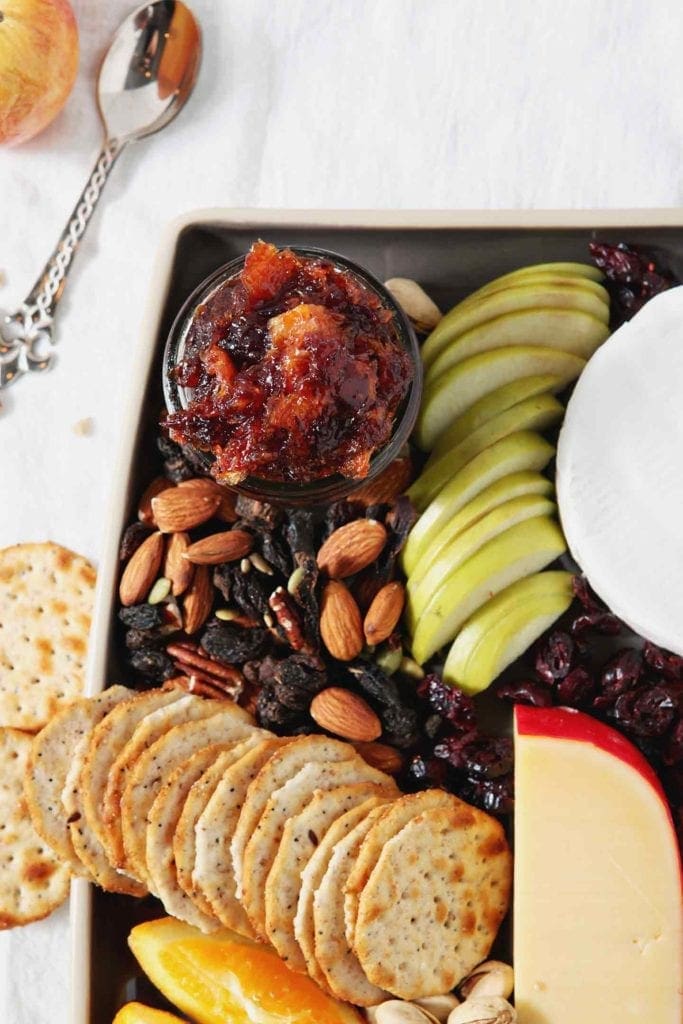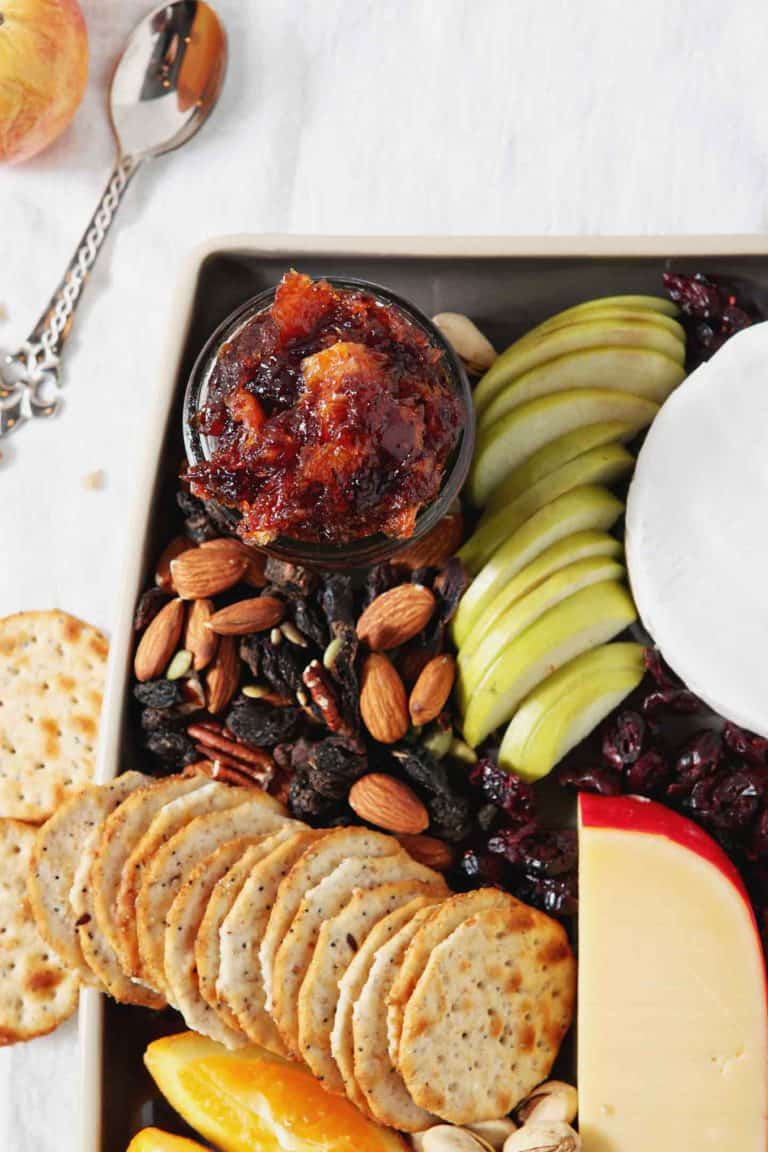 How many appetizers to serve
Three is a good place to start, especially if you have a small crowd of 4-8 people. A trio of appetizers is enough for everyone to get a taste of everything and lets pickier eaters have a selection to choose from.
Add another appetizer for every additional four people, up to five appetizers. From there, you'll just want to scale up your production of each offering for a bigger crowd.
So how do you choose the best apps for your group? I like to have a little bit of everything for different tastes and dietary requirements!
For me, that usually means something without cheese, something vegetarian and something without gluten. See the section below for ideas for appetizers for special diets.
Occasions for Thanksgiving appetizers
Beyond the main event, there are so many times you can serve up these appetizers for Thanksgiving, not just on Thanksgiving day.
Friendsgiving celebrations before Thanksgiving
Thanksgiving office parties
The night before Thanksgiving (great if you are having company and need a pre-dinner snack!)
For sustenance before the local Turkey Trot or volunteer shift
While watching the Thanksgiving parade, dog show and football games
While preparing the Thanksgiving meal
For snacks while Black Friday online shopping
Throughout the holiday season
If you're bringing these Thanksgiving hors d'oeuvres and starters on the go, just make sure they're safely packaged. Nobody wants a crushed dish when it arrives at the big dinner.
Many of these easy Thanksgiving appetizers also double as Christmas and New Year's appetizers, so Thanksgiving can work as a test run for other events you might have coming up.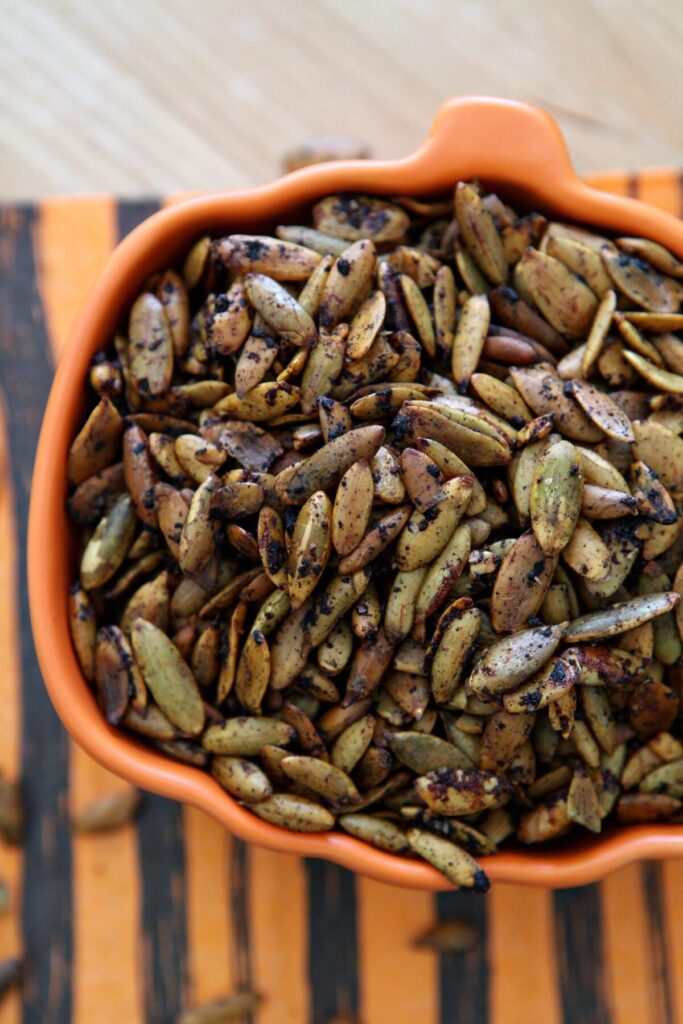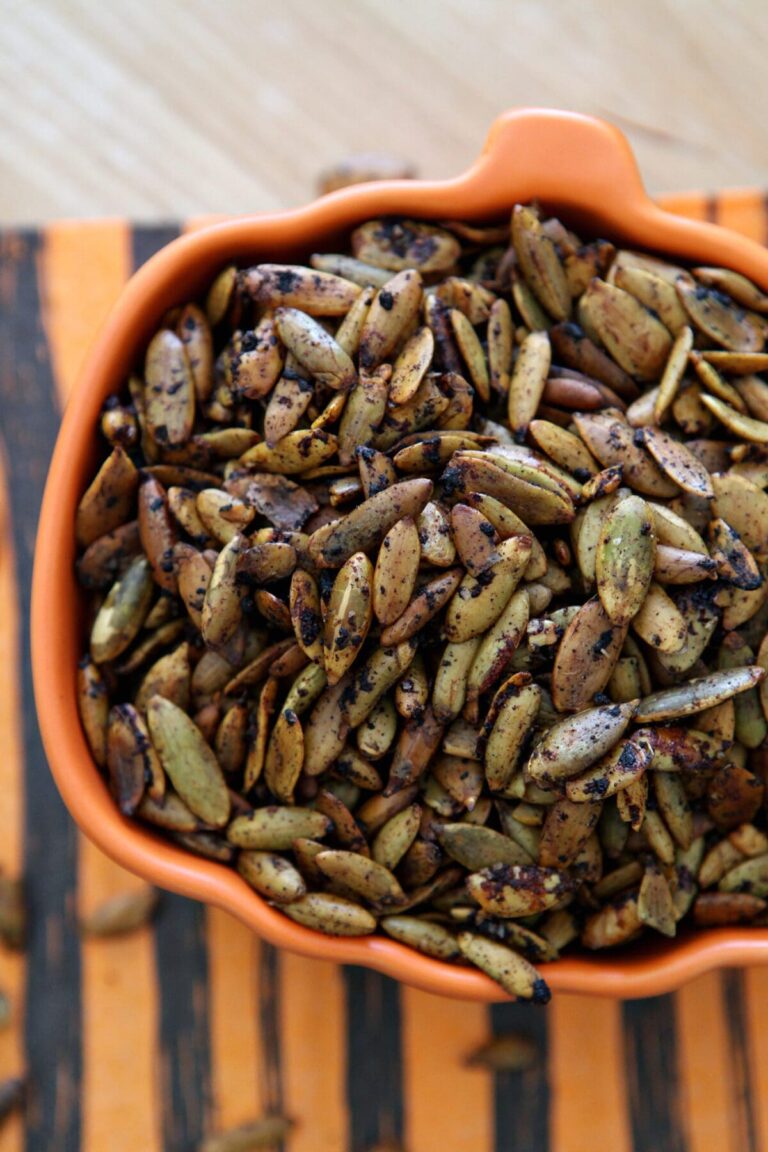 Erin's Easy Entertaining Tips
It's fun to have delicious Thanksgiving appetizers for the big day and to provide a little sustenance before your main course.
Appetizers shouldn't clash with the sides, even though they're coming beforehand. Try to aim for a variety of flavors across the meal.
Don't forget to plan out how to serve each appetizer. Toothpicks, skewers, spreaders, and spoons are often an afterthought.
Always stock up on some disposable storage containers to send guests home with any leftover appetizers and other dishes.
You'll find a little bit of everything with these Thanksgiving appetizer ideas, including cream cheese, goat cheese, a VEGAN cheese ball,
The Best Thanksgiving Appetizers
Whether you're hosting or bringing a dish to Thanksgiving this year, it's always good to present a few easy Thanksgiving appetizers. Be thankful for these varied appetizers, which include make ahead recipes, easy dishes to make for sharing, kid-friendly apps and more.
What are some tools I might need to make these recipes?
The Speckled Palate participates in affiliate programs. As an Amazon Associate, I earn a commission from qualifying purchases. Please refer to my disclosure page for more information about these affiliate programs.
Obviously, this depends on what recipe you're making, but here are a few things we keep in our kitchen at all times for easy appetizers:
You'll also need some ingredients, which will be dependent on what dishes you serve, too.
A lot of the dishes above involve cheese. Others call for store bough puff pastry, one of my favorite quick appetizer hacks. And some more call for seasonal ingredients, like butternut squash and cranberries.
Frequently Asked Questions
What are good finger foods?
Chips and dip, mini sandwiches and spreads with bread are all great finger foods.
What can I make the night before Thanksgiving?
The day before Thanksgiving, you can get a lot of your menu out of the way. Brine your turkey or make your turkey herb butter. Bake your pies, too, or at the very least prepare the crust. Easily reheatable sides like mashed potatoes are good ones to make the day before. And don't forget to get a make-ahead appetizer or two ready for snacking while you cook.
What can I serve for Thanksgiving if I don't like turkey?
Some people make a turkey anyway and just enjoy the appetizers, side dishes and pie. Roasted chicken is another crowd pleasing substitute for a turkey. Ham is also acceptable.
What should you not serve on Thanksgiving?
Make as many homemade dishes as possible. Store bought take-and-bake items from the grocery are usually fresher and tastes better than frozen or instant versions of dishes like green beans, mashed potatoes.