How to Entertain as a Mom
Entertaining isn't about the fancy centerpiece adorning your table or the lavish dinner cooked to impress friends and colleagues. In fact, entertaining doesn't have to be challenging or stress-inducing. The heart of hospitality is about connection, being together and making our guests (and ourselves) welcome at the table.
That's what we do around these parts with recipes, drinks and hosting how-to guides.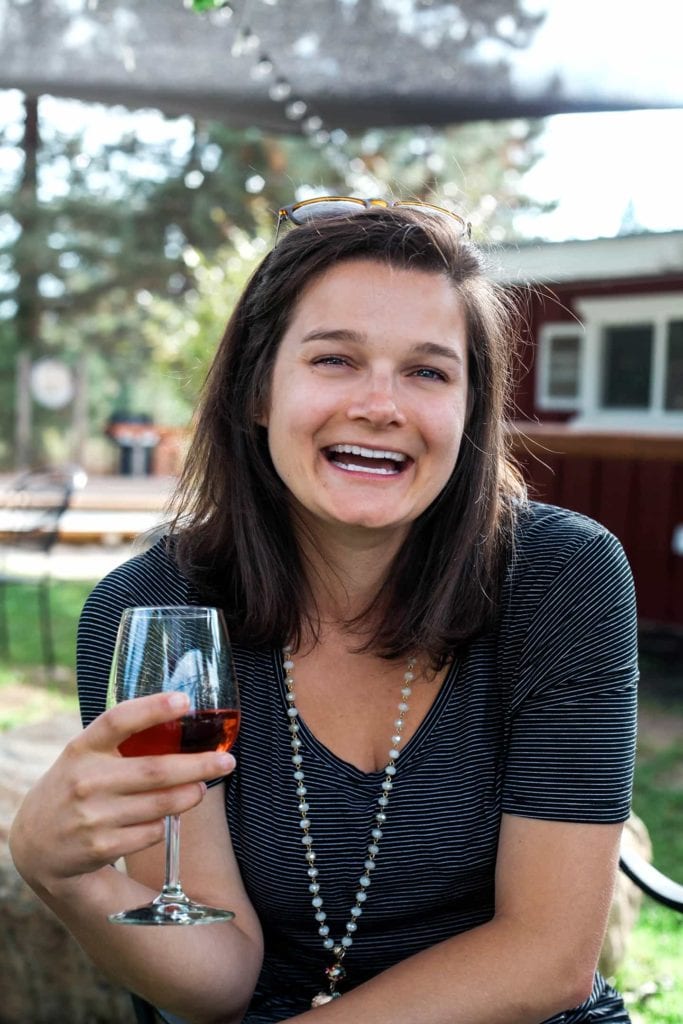 It's pretty simple: I'm here to help every woman, no matter where she lives or what her circumstances might be, gather with her friends.
In this place, we value connection, not perfection.
We value friendship and sisterhood, not competition.
We lift each other up and support one another. And we cheer each other on, through the hard times, through the joyous ones and through those weird middle-of-the-road ones where no one really knows what to do, think or feel.
We thrive as the little hellions who we love dearly run amuck because we, too, get time to be with our people. Because we deserve to see them and to have a spot at the table with the ones we hold dear.
I'm calling this my Mama Entertaining Manifesto, but it's about more than motherhood. If you're someone who wants to host or entertain, you are welcome here!
Want to host and entertain more? Be sure to check out these guides: How to Host a Cookie Decorating Party | How to Host a Tailgate Party at Home | How to Host a Backyard Barbecue | How to Host a Mexican Dinner Party | How to Host Brunch at Home (or How to Host a Holiday Brunch)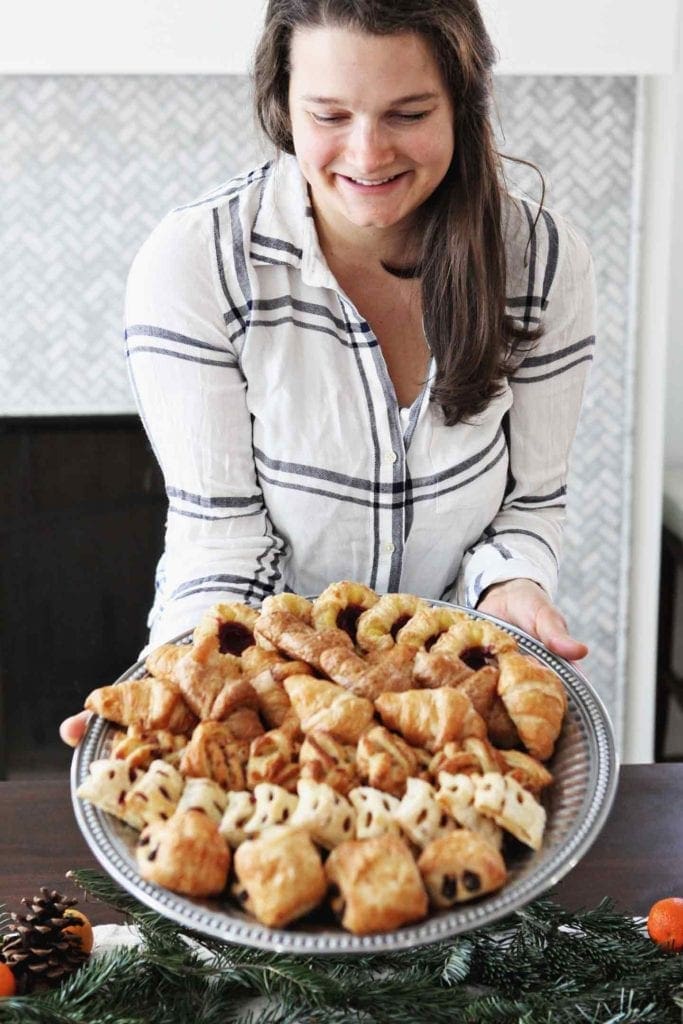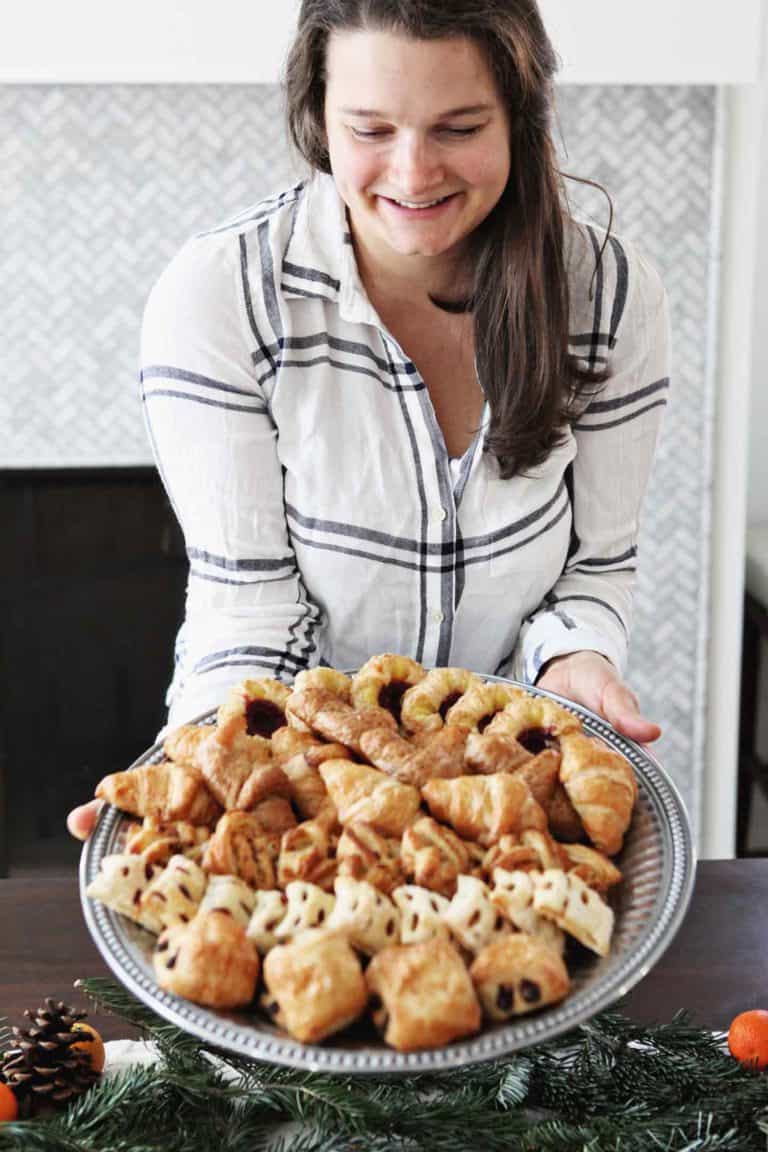 Let me tell you a little about me and why I'm passionate about easy entertaining, especially for moms:
Back in the spring of 2015 after the birth of our daughter, I was In It. As in, knee deep, didn't know what I was doing and didn't know any way out, but through.
I didn't ask for help because I am NOT the person who does that. Nope, no way. I'm a fixer, and that means I fix my own problems, as well as yours, and don't appear to break a sweat or even slightly flustered at the possibility of having to do it.
With no childcare, no daytime support and no family nearby, I struggled. And that's putting it lightly.
What's worse is I felt like I couldn't complain because I knew I had it easier than most.
I was lucky: Our families came to visit after she was born. My husband had two whole weeks of paternity leave and was (and is!) super hands-on the moment he arrived home from work. I didn't have to go back to work and could stay home and settle into motherhood without the added stress of trying to juggle my career with learning to be a mama.
So our daughter was born, everyone arrived immediately and then left two weeks later. When they left, I stayed home with our daughter all day every day. And because it was flu season, we didn't leave the house for six-ish weeks. You know, other than visiting the pediatrician for check-ups and the occasional iced coffee drive-through for a mama.
That spring also happened to be the same time that Sara Bareillas released the songs from Waitress: The Musical. And "She Used to Be Mine" broke me.
While it wasn't a portrait of my life—hey, no abuse or adultery happening here, and I've got a pretty spectacular husband who I adore—many lines of the song spoke to me.
The ones about being lonely; the ones about being hard on myself; and the ones about not asking for help.
I felt a strange kinship with Jenna, the protagonist of the movie-turned-musical, and since my daughter and I listened to the soundtrack on repeat during that time, I spent a lot of time speculating what might be wrong with me. I was supposed to be overjoyed with motherhood, not overwhelmed by it.
Wasn't I supposed to know how to do it all and then some?
So what changed?
Around the same time, two other mamas with kids the same age as mine who I knew casually before we had our babies reached out about a mom's night out. They wouldn't take no for an answer (because I had a lot of excuses, and they saw right through 'em.) That night was a turning point for me.
While I still had struggles, I knew I had some awesome ladies in my corner. We hired a part-time sitter, who we all still consider a unicorn and all-around wonderful person. And at the insistence of a neighbor, I joined a moms' club and started attending weekly playgroups with our daughter.
As the weeks and months went on, we saw more friends and spent more time together. In fact, several of kids are still friends to this day because we relied on each other during that time. (You're welcome for the awesome friendships you have because of us, darlings.)
Had it not been for these amazing ladies, I'd have spent a lot more of that first year of my daughter's life struggling and feeling lonely when I didn't have to be. They encouraged me to take chances, to let others into my messes and to ask for help, even though I was initially resistant to it.
During the past years, I have come to rely on this tight-knit group of women because they've got my back, and I've got theirs. It just took some time and some persistence.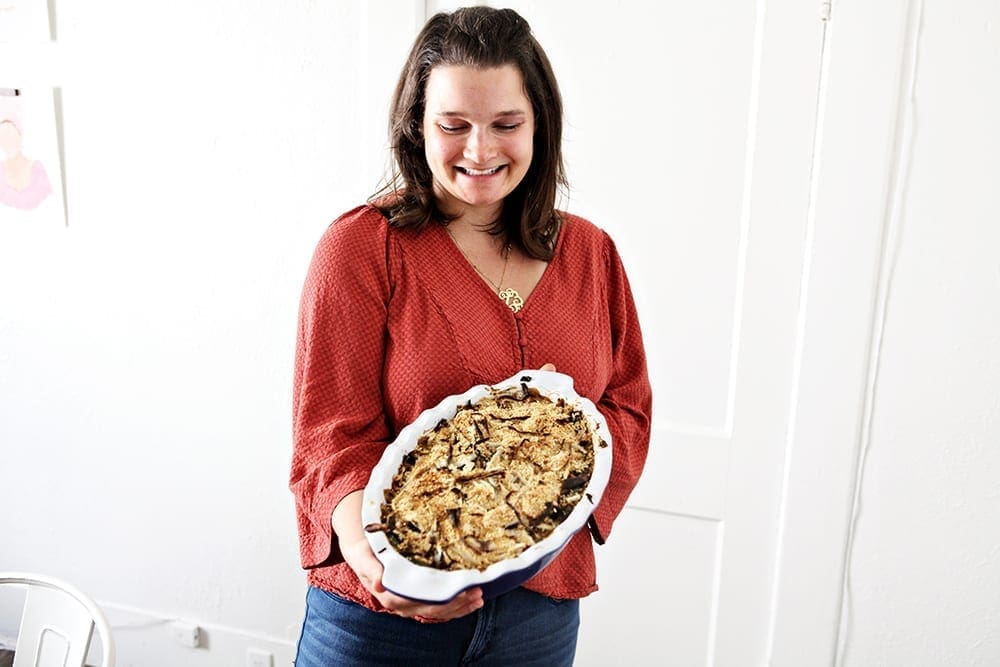 So what does this personal story have to do with easy entertaining and hospitality?
That spring, I didn't think that entertaining—or doing anything with anyone who wasn't my daughter—was something that I could manage. Maybe I would never be able to see friends again, who knew?
I inadvertently became a mama martyr—all because I thought that was what I was supposed to do. (Because, obviously, moms make sacrifices.)
Honestly, that line of thinking is B.S. It's taken years to work on my mama mindset, and I occasionally struggle with it still.
Just because we're moms doesn't mean…
We don't get to have fun. (Obviously, moms can have fun.)
Friendship is something we can't have. (Clearly, friendship is super important. We deserve the time to build and strengthen these!)
We can't do something for ourselves during our kids' waking hours.
My Mama Entertaining Manifesto
I want to shine a light on the mamas—and women—who crave connection and who don't know where to begin because I've been there, too, and I know how hard it is.
So if you long to interact with humans who aren't your family? I see you.
If you want to learn to host and entertain, but don't know where to begin, I see you, too. (Also, hi, we're going to talk about how we entertain and host with our kids in the house because where the hell are your kids going to go?)
If you simply want to see YOUR friends instead of the friends of your husband or kids, I see you, too.
I see you, I'm here to empower you to take whatever steps you need. We can do this.
After all, we're moms. We can do anything.