The holiday season is upon us! Celebrate with these 38 cookie recipes that are perfect for Santa Claus, family members, friends, neighbors, teachers and more!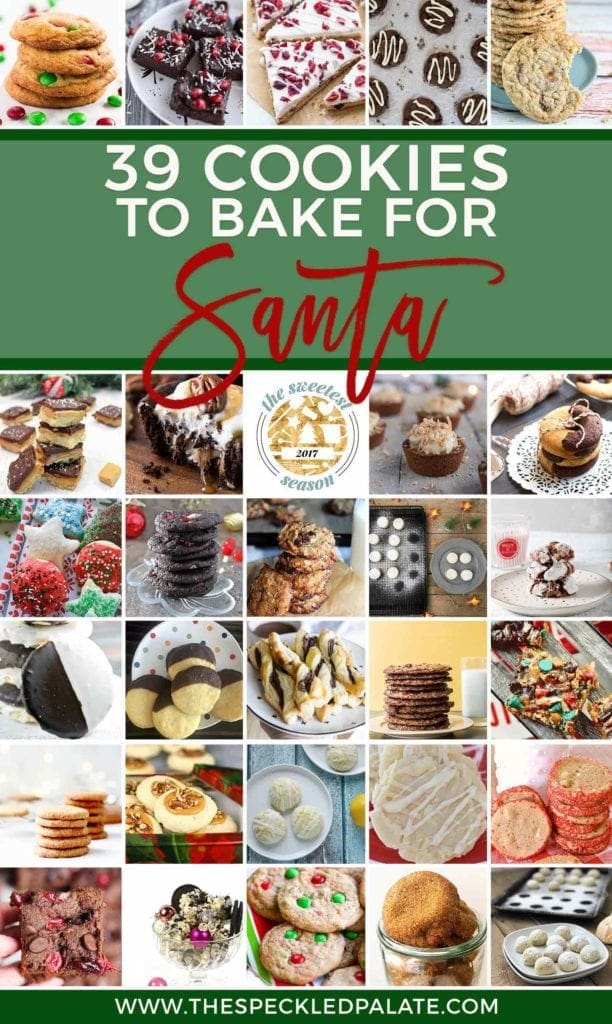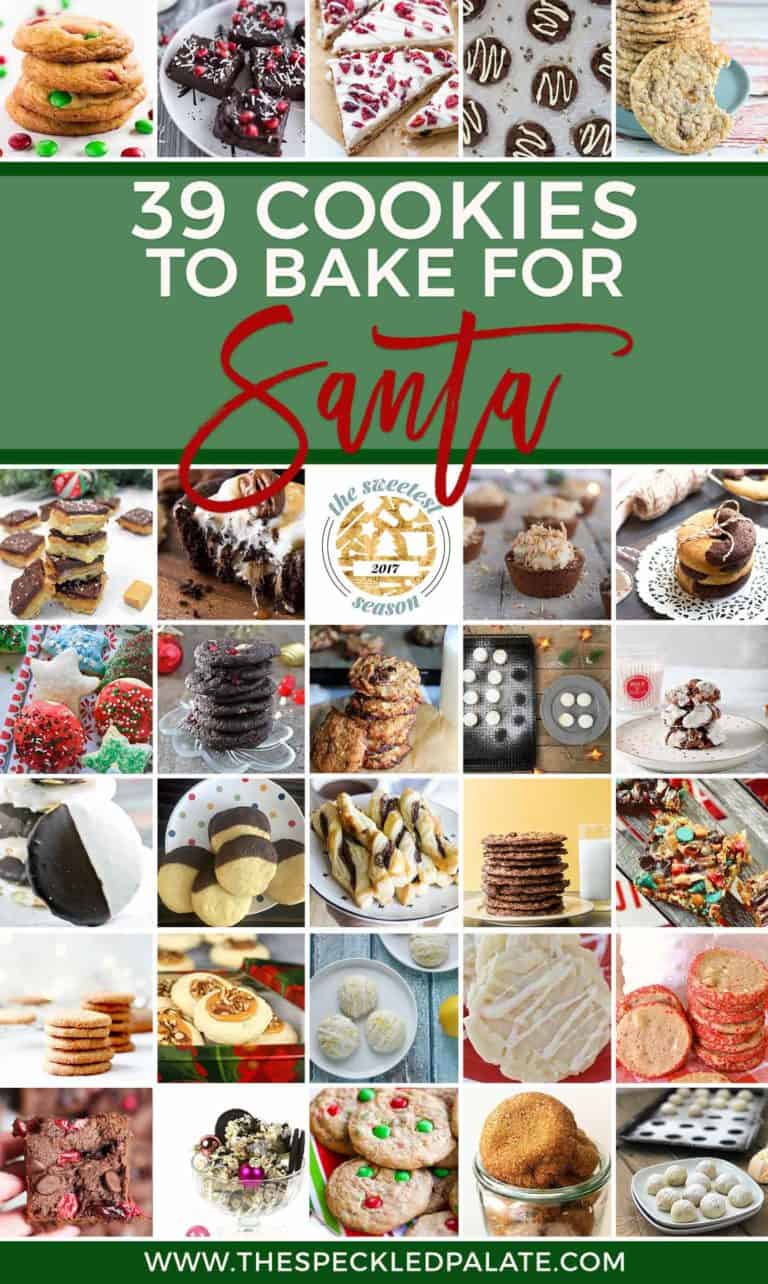 This year's Sweetest Season Virtual Cookie Exchange was a smashing success!
Not only did 32 bloggers come together to create 39 new cookie-centric recipes for the season, but we met our fundraising goal… and are continuing to raise money for Cookies for Kids' Cancer.
Feeling festive this season and wanting to make a difference? Consider making a monetary donation. We'll be raising money through the end of the month and would love for you to join us in making a difference!
2017 Sweetest Season Cookies
Curious what cookies were baked up during the 2017 Sweetest Season Virtual Cookie Exchange? Look no farther!
I was impressed with all the cookie goodness shared this year, and I cannot wait to share all of that with y'all today!
Now who's ready for some baked goods?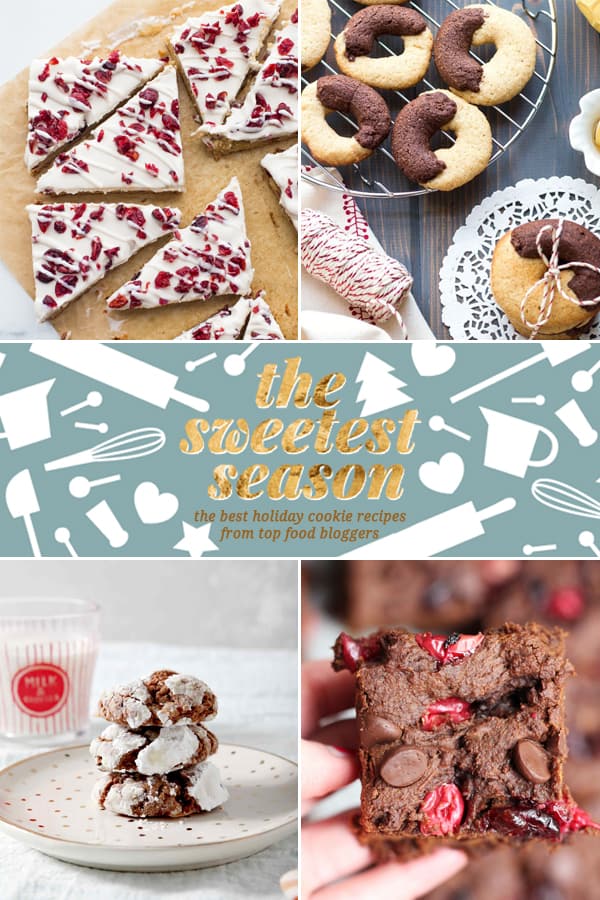 …
Do you have any baking plans for the holidays?