The Sweetest Season 2022 Great Cookie Round-Up
Looking for the best cookie recipes to serve this holiday season? We've got 50+ delicious cookie recipes to try in this list, featuring different shapes, varieties and flavors!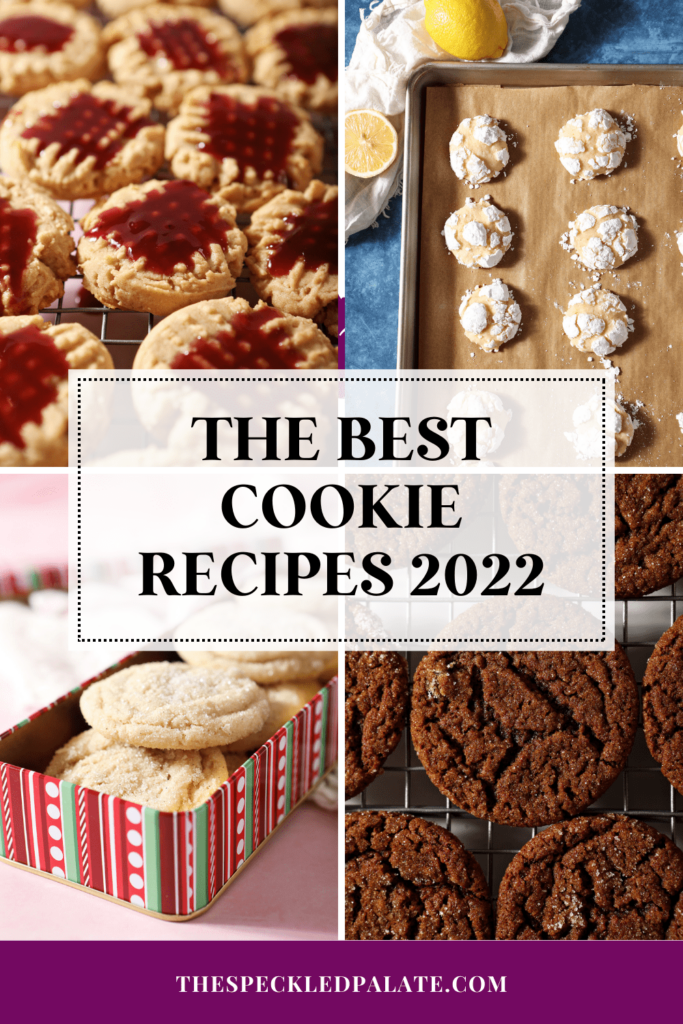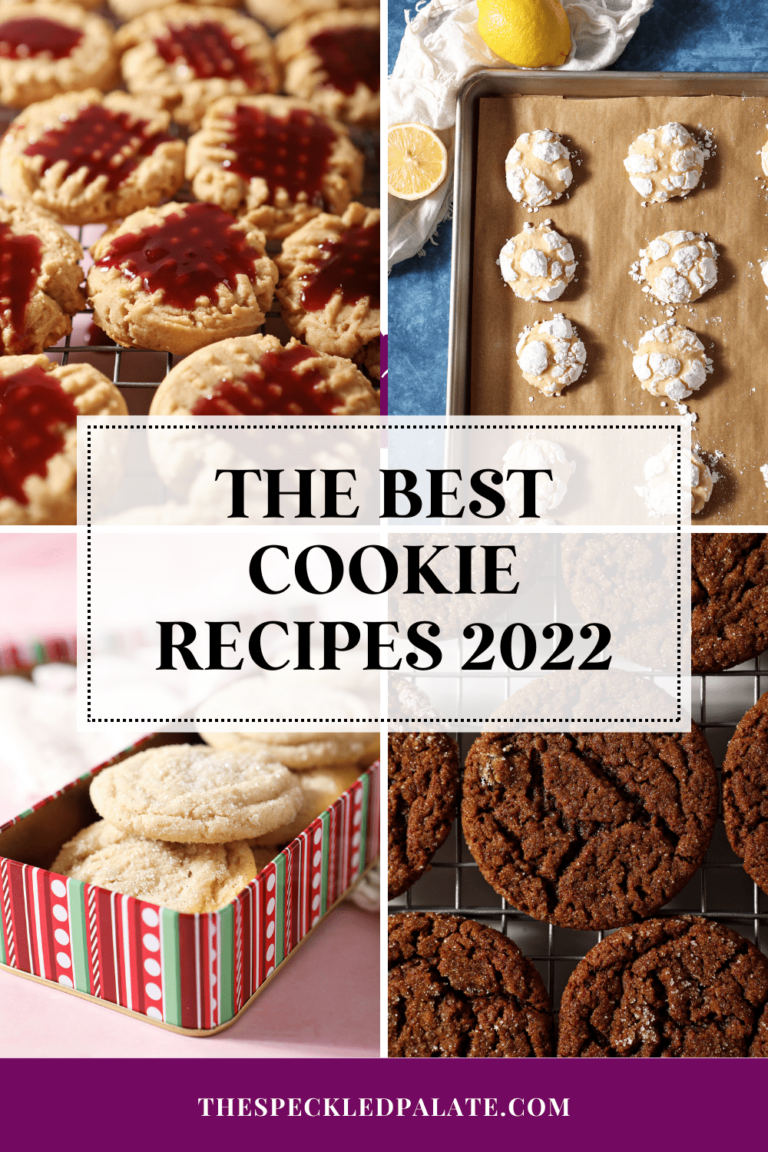 Our annual Sweetest Season Cookie Exchange was a smashing success!
I'm thrilled to report that this year, we have 52 new (and updated!) cookie recipes from bloggers all over the world.
Not only are there classic cookies, like crinkle cookies, gingerbread men, snowflake cookies, and more, but there are more unique ones, too! Some of our participants have shared gluten free cookies while others have shared vegan recipes.
We've got easy cookie recipes, as well as some that are a little more complex and time consuming.
There are plenty of flavors shared in this year's exchange, from chocolate to white chocolate cranberry, red velvet to hot chocolate, lemon to raspberry and more.
If you're looking for a favorite cookie recipe or just want to try something new, there's a little bit of everything here.
And we've broken them down into categories, like Brownies and Bar Cookies, Hand-Formed Cookies, no bake cookie recipes, Drop Cookies, Cut Out Cookies and more.
First, let's talk about what this year's Sweetest Season was all about!


Let's talk about The Sweetest Season and Cookies for Kids Cancer!
The Sweetest Season is my annual holiday cookie week.
In 2011, I decided it would be fun to share my favorite Christmas cookies… then I invited other bloggers to join me. The celebration grew, we changed the name to make it more inclusive (because that matters!), my friend Susannah stepped up to assist with all the things and the rest is history.
And now, every year, food bloggers get together to share new holiday cookie recipes to make and give.
This year, we're raising money in support of Cookies for Kids' Cancer, which is a recognized 501(c)3 non-profit organization dedicated to funding research for new, innovative and less-toxic treatments for childhood cancer.
Since 2008, Cookies for Kids' Cancer has granted nearly $18 million to pediatric cancer research in the form of 100+ research grants to leading pediatric cancer centers across the country. More than 35 treatments that are available to kids battling cancer today have been stemmed from these grants.
We'd love for you to help us raise money for this important cause! You can donate through our fundraising page.
Another exciting thing is that Cookies for Kids' Cancer is in a matching window with their friends at OXO, meaning OXO will be matching every dollar raised through the end of 2022, up to $100,000. Whatever money we raise will automatically double on our fundraising page!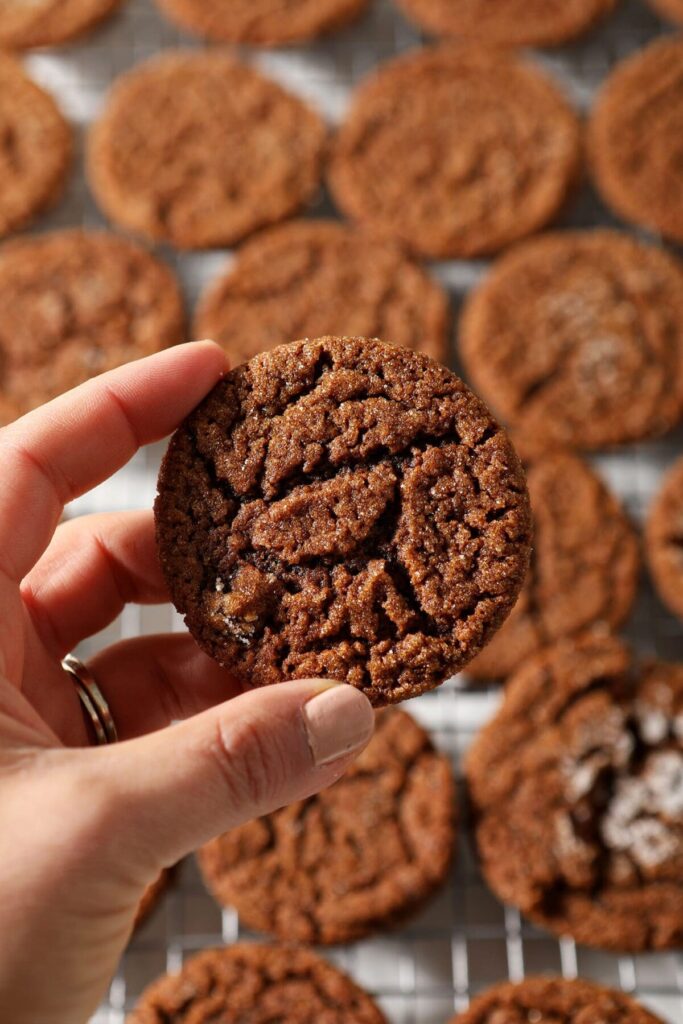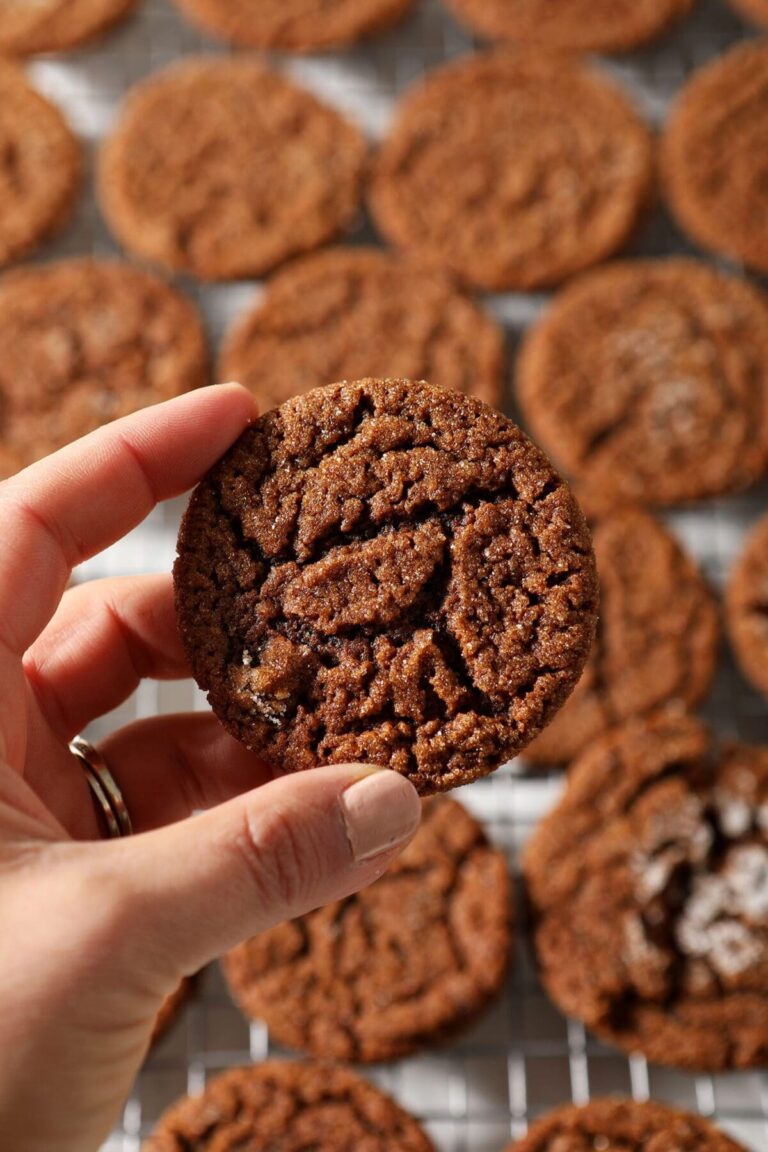 What do I need to bake cookies this holiday season?
The Speckled Palate participates in affiliate programs. As an Amazon Associate, I earn a commission from qualifying purchases. Please refer to my disclosure page for more information about these affiliate programs.
To be honest, it depends on what you're baking and what you've already got in your kitchen.
I went ahead and wrote out The 10 Best Baking Tools for Cookies if you need some inspiration.
This post has the basics, like my favorite cookie scoop, a sheet pan and baking sheet, a kitchen scale and more.
it also has some extras in it, too. Just in case you need something specific for the recipe you're making.
What kind of cookie is the best?
That's up to you, my friend!
We've got more than 50 cookie recipes below for you to peruse, bake and then decide which is superior.
So whether you love gingerbread cookies, chocolate (or white chocolate), peppermint, peanut butter blossoms, cream cheese, citrus or any flavor in between, we've got a little something for everyone.
Whether you're baking the cookies for Santa, your family, friends, neighbors, teachers or anyone else, there are SO many excellent options, thanks to the participants in this year's Sweetest Season Cookie Exchange!
Looking for other festive cookie recipes from The Sweetest Season?
2021 | 2020 | 2019 | 2017 | 2016 | 2015 | 2014 | 2013 | 2012 | 2011
The Sweetest Season Great Cookie Round-Up 2022
Looking for the perfect cookie recipe to serve this holiday season? We've got 50+ delicious cookie recipes to try in this list, featuring different shapes, varieties and flavors!