Moscow Mules 101: The Ultimate Guide of Everything Moscow Mule
Want to mix Moscow Mules at home? This guide has all the information that you need: from the tools to have, popular ingredients, tips and tricks AND 12+ Moscow Mule recipes to make this classic cocktail your own.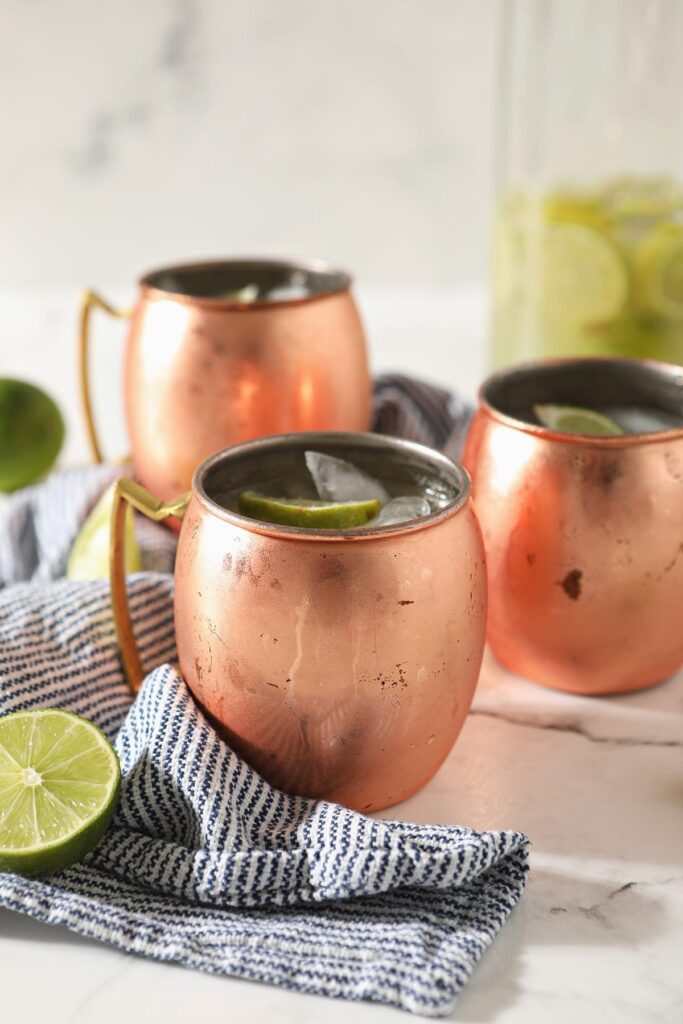 We've spend an entire year talking about Moscow Mules and all kinds of variations on them, so to finish off the year strong, I wanted to share my ultimate guide to making the best Mule!
In this guide, you'll find the tools you absolutely need to have on hand for any type of Moscow Mule, as well as popular ingredients you might find.
Also, if you ever wanted to learn my best tips and tricks for making Moscow Mules, they're here, too, along with the list of mules made this year, as well as a few extras.
What is a Moscow mule?
It is a simple vodka mixed drink made with three simple ingredients.
Moscow mule history:
No one knows the true story behind the Moscow Mule, but here is the story I've seen reiterated several times online: In the 1940s, Americans didn't like vodka and subsequently, wouldn't drink it.

The story goes that a bartender at an L.A. restaurant made this drink after listening to three businessmen—a vodka maker, a ginger beer maker and a copper mug maker—complain about no one using their products. He also might've had an excess of all three. *shrugs*

Whatever actually happened resulted in a delicious sipper, traditionally served in a copper mug.
Why is this drink called a Moscow Mule?
I've read that the name was decided at random. I've also read that Moscow was used because Russians are known for their vodka. (Fun fact: Did you know the translation of vodka is "little water?" I did not!)

Mule could have been chosen because the spicy ginger beer gives the drink a kick.

Does anyone really know? NOPE. And does it really matter? No, though it's fun to read up on your favorite cocktails.
The Year of the Mule recipes: Classic Moscow Mule | Blood Orange Mocktail Mule | Raspberry Moscow Mule | Irish Mule | Kentucky Mule | Mexican Mule | Gin Gin Mule | Frozen Moscow Mule | Dark and Stormy (Rum Moscow Mule) | Pumpkin Spice Mule | Apple Cider Moscow Mule | Moscow Mule Pitcher | Cranberry Moscow Mule (Yule Mule)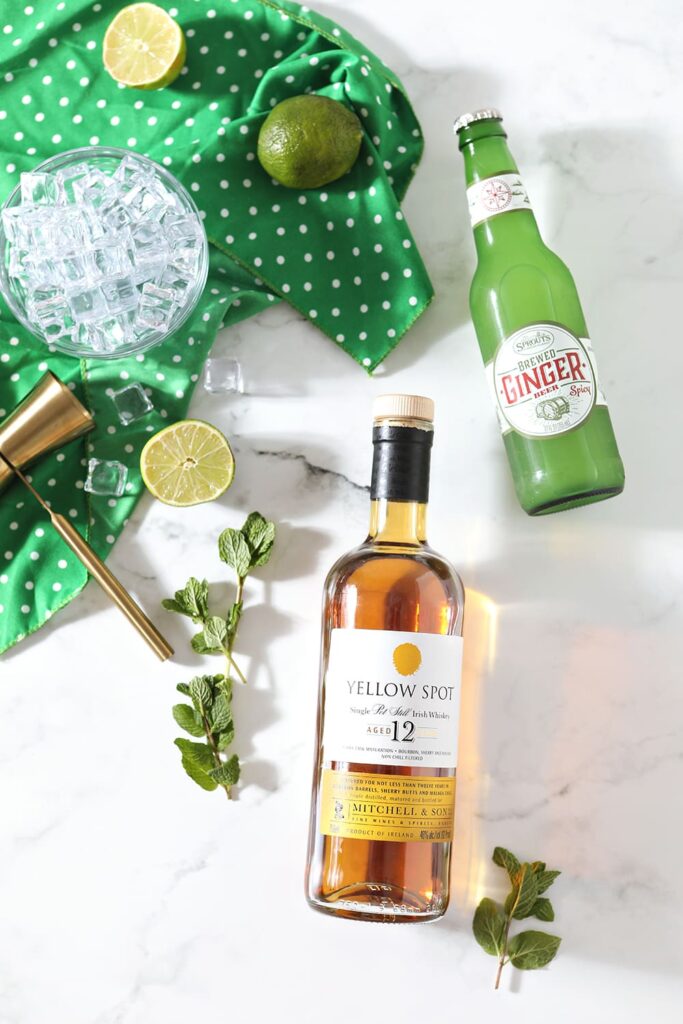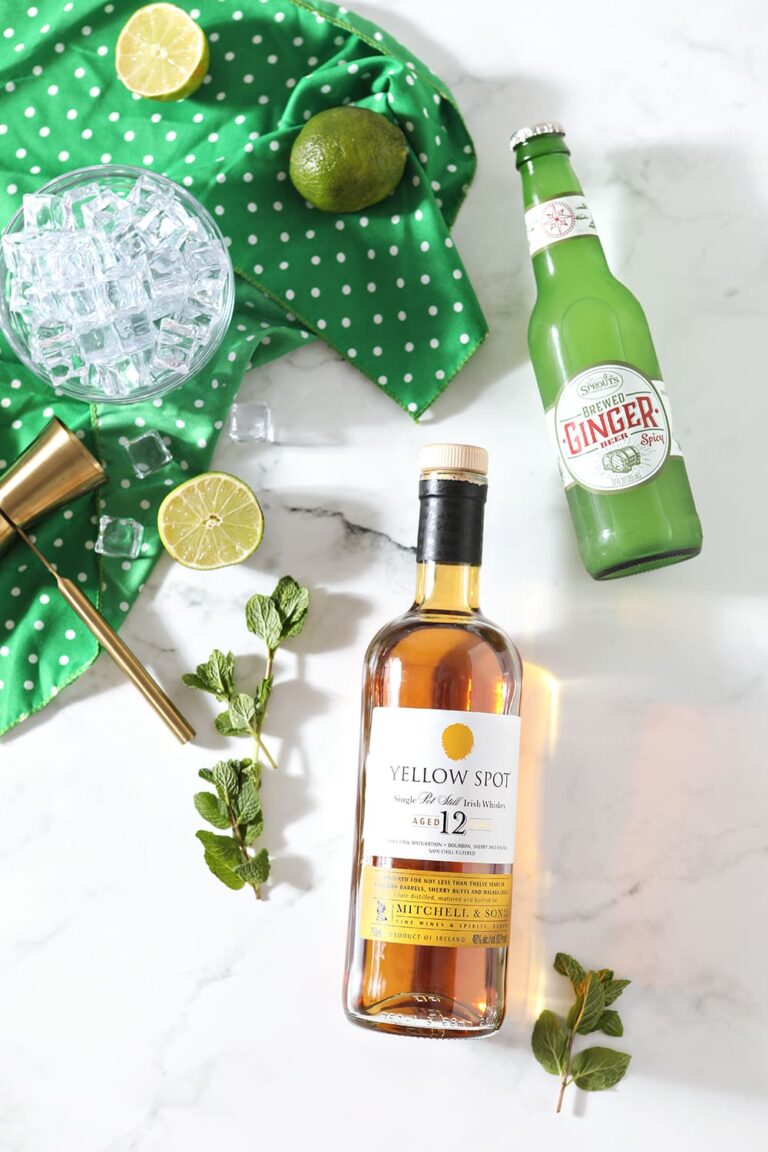 What you need to make a mule:
The Speckled Palate participates in affiliate programs. As an Amazon Associate, I earn a commission from qualifying purchases. Please refer to my disclosure page for more information about these affiliate programs.
Moscow Mule cups:
Moscow Mules are traditionally served in copper mugs.
Invest in a set of the classic smooth mugs like I have or these gorgeous hammered mugs.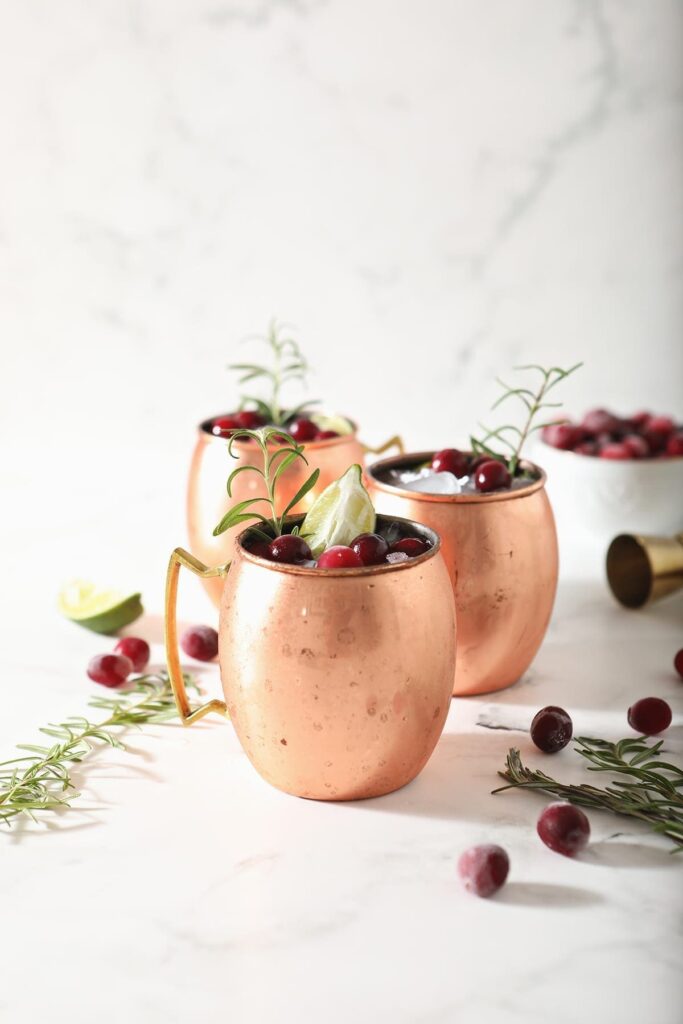 Mule ingredients:
Depending on the recipe you're making, you will need a variation on the following. But a classic Moscow Mule involves…
Vodka —
Ginger beer —
Fresh lime juice —
What vodka should I use in a Moscow Mule?
Whenever making cocktails, I always, always, always suggest using a good quality liquor. The same goes for a vodka in this cocktail.
Tito's is our hands-down favorite. (Texas brands for the win!)
However, there are so many excellent quality vodkas out there that you probably have one hanging out in your home already, so use what you've got on hand, so long as it's a decent quality.
What ginger beer should I use in a Moscow Mule?
Ginger beer is integral to this classic vodka drink, and it's a piece of every riff I've ever seen on the classic drink, too.
Fun fact: Ginger beer isn't a beer in the sense that we think of beer. In fact, it's not considered an alcoholic beverage because there is so little alcohol present. Ginger beer is brewed like a kombucha, so there is a very small amount of alcohol present when all is said and done.
What brand is our favorite? Fever Tree, hands-down, because it's got a bit of spice to it.
What kind of lime juice should I use in a Moscow Mule?
I'm of the mindset that you're going to need freshly squeezed lime juice. Which means you'll need to do it yourself or purchase freshly squeezed, cold press lime juice from the refrigerated section of your grocer's store. (You'll generally find the juices next to the pre-cut fruit.)
Please, please, please do not purchase the shelf-stable lime juice in a lime-shaped bottle. The taste of your cocktail will not be the same.
If you're going to juice the limes yourself, here are a few tips for doing that to get the most yield:
You'll get 1-2 oz. of juice per lime, depending on the size of the lime.
Room temperature limes will yield the most juice. If you keep yours in the fridge, pop the lime(s) into the microwave and nuke for 10-20 seconds. This will help get the juices running.
Use a citrus juicer or reamer (affiliate links) to get the most juice from your lime(s). I like to juice mine into a liquid measuring cup (affiliate link) that has a fine mesh strainer (affiliate link) fitted onto it to ensure no lime pulp or seeds make it into my final drink.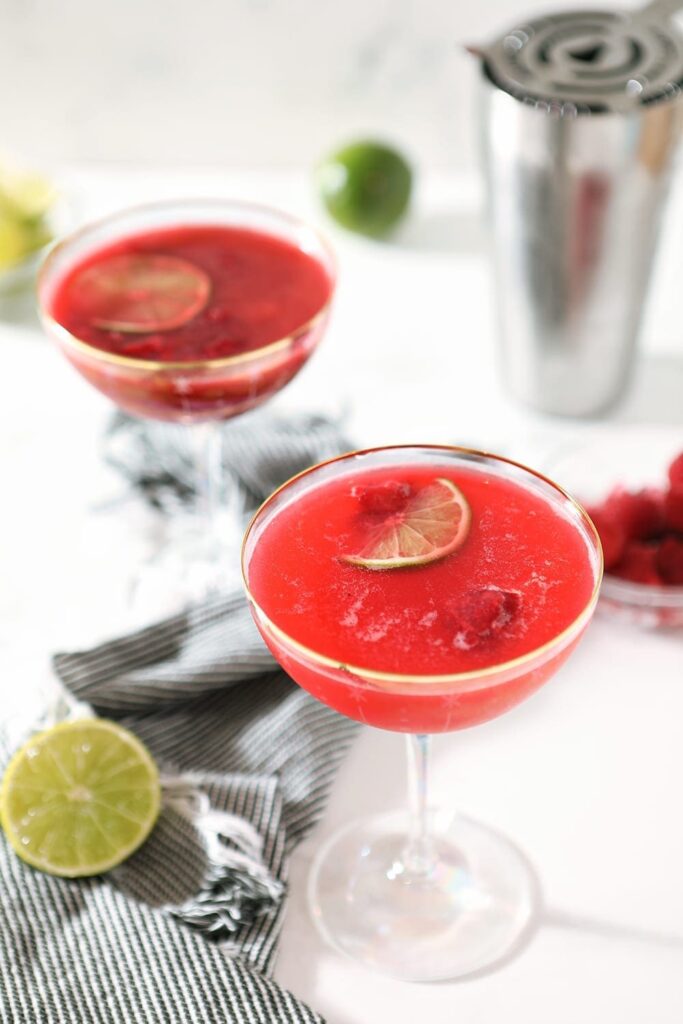 What ingredients do I need if I'm going to make a twist on this classic vodka drink?
The Speckled Palate participates in affiliate programs. As an Amazon Associate, I earn a commission from qualifying purchases. Please refer to my disclosure page for more information about these affiliate programs.
Twists on Moscow Mules are so much fun and add some unique flavors in with the ginger-lime-vodka combination.
If you're making a twist, you'll likely need…
Fruit juice, depending on the mule
Additional fruit/herb garnishes
If you're looking for some recipes for that, keep scrolling because I've listed every Mule we've ever made for this site!
Garnishes for Moscow Mules
This is all dependent on what kind of mule recipe you're making, but here are a few ideas:
Lime wheels or wedges
Fresh fruit
Fresh herbs, like mint, parsley, basil, etc.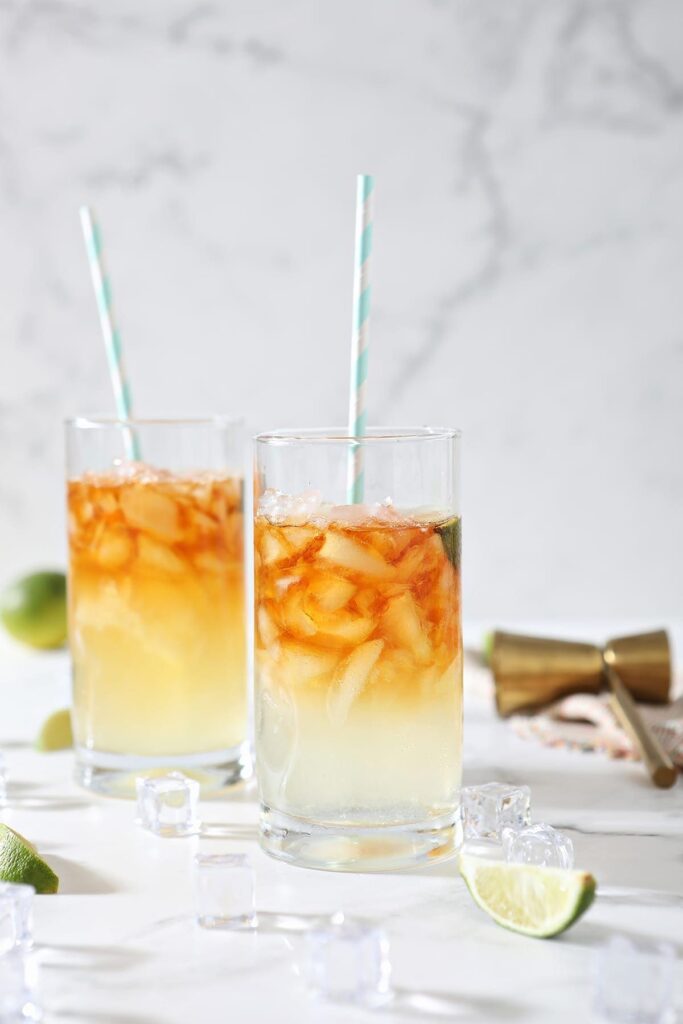 Tips and Tricks to the best homemade Mules
Use good quality vodka or liquor if you're making a riff on a classic, like an Irish Mule, Mexican Mule, Gin Gin Mule or a Kentucky Mule.
Use a good quality ginger beer, too. We've tasted a lot of ginger beer in our time, and some veer from very sweet to tart and spicy. Fever Tree is still our favorite because it has an element of heat.
When mixing, taste as you go. Some lime juice is more tart than others, and you might need to sweeten it with some simple syrup.
The Best Moscow Mules to Make at Home
Looking for the best Mules to make at home? Here are a few classics, as well as twists on them that make for fantastic cocktails to mix at your own home.