Dinner Divas Weekly Meal Plan: Week 90
Looking for food inspiration for next week's menu? Look no farther than the Dinner Divas weekly meal plan, a comprehensive plan that includes FIVE dinners and two extras, be they drinks, desserts, sides, etc. This eclectic meal plan, which includes relatively healthy dishes that won't take all day to cook, is meant to help busy cooks plan for the week ahead! We hope this meal plan provides great ideas and delicious dishes for your family.
Welcome to this week's Dinner Divas Weekly Meal Plan! This week's menu is delicious and includes dishes that are easy to make ahead, as well as a keto recipe and a Whole30 dinner salad. Soooooo good, right?
In case you're new around these parts, I share a new menu plan here every Friday morning. It will always include FIVE dinner options and TWO extras, curated by me and my friends, who make up the Dinner Divas. Our dinner options feature (mostly) healthy, seasonal foods that don't take all day to prepare because nobody has time for that. 😉 And the extras we share can be side dishes, desserts, drinks, etc.
We hope this weekly menu helps you create your shopping list and prepare for the week ahead, as well as provide inspiration. And hey, if it makes your life a little easier, too, we're thrilled to help!
Y'all ready for this?
First up this week, we've got Pook's Pantry's Meal Prep Mediterranean Chicken Bowls. These meal prep dinners are brilliant and perfect for anyone who is busy, busy, busy. The Mediterranean flavors sound utterly delightful, too, and perfect to add a little bit of brightness to any dreary winter day.
Tuesdays are for… TACOS! Comfortably Domestic's vegetarian Roasted Black Bean Tacos are tasty for the whole family! Pair 'em with some guacamole and some tomato rice to round out your Taco Tuesday dinner.
Y'all know I'm all about soup in the wintertime, and this Keto Cream of Cauliflower Soup from Online Pastry Chef is calling my name. While I don't eat a keto diet, I love all the ingredients for this soup and know that my family will dig them, too!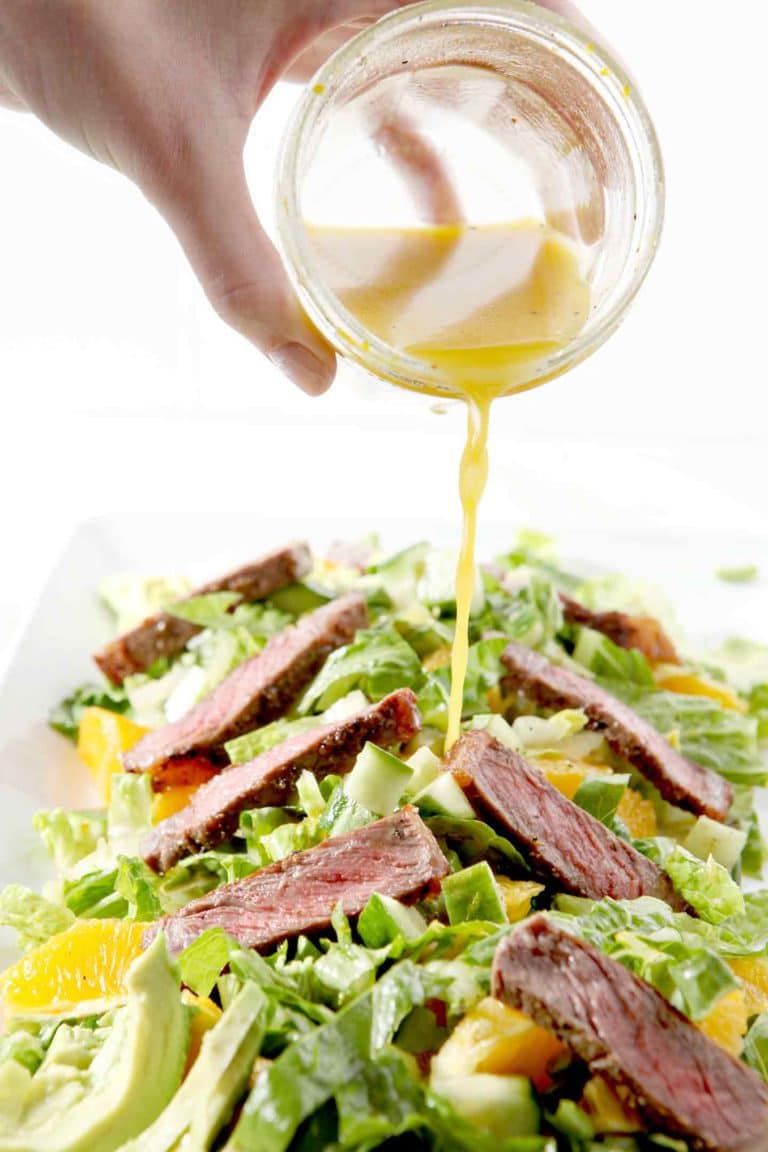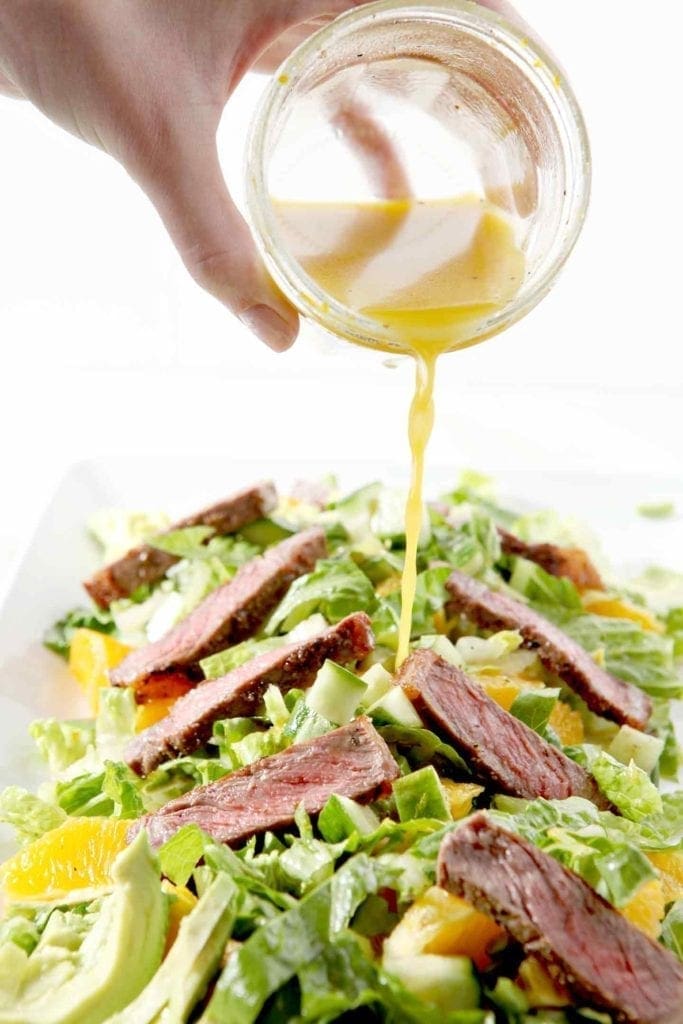 Tonight, I'm sharing my Whole30 Steak Salad with Orange Vinaigrette recipe. While this was originally made in the summertime, it's delicious for the winter months, too, especially with all the fresh citrus in season! IN fact, this recipe combines some of my favorite flavors in a well-rounded, filling, and yet light dish.
We are huge shrimp fans, so I about fell over when I saw these Garlic Shrimp Montaditos from My Imperfect Kitchen. And who doesn't love their shrimp with some garlic, right? These montaditos are the perfect way to send off the work week and to celebrate the upcoming weekend.
Our extras this week celebrate breakfast goodness!
First up are Pook's Pantry's Gluten-Free Granola Breakfast Cookies. Yep, that's right. COOKIES for breakfast! I know for a fact that these won't last long in my house…
Lastly are these Blueberry Protein Pancakes from Comfortably Domestic. Pancakes are a weekend staple in our house. Since my husband's favorite fruit is a blueberry, this recipe was basically made for us. 😉 Or at least made for people like us who dig fruit and pancakes together with a little protein, too!
…
Are you a fan of these weekly menu plan?
We'd love to see your creations! Post a picture using #DinnerDivas and tag @speckledpalate on social media!
See you next week with new recipes and a new menu plan!
Thank you for spending part of your day with me, have a wonderful and delicious weekend.