Dinner Divas Weekly Meal Plan: Week 75
Looking for some food inspiration for next week's menu? Look no farther than the Dinner Divas weekly meal plan, a comprehensive plan that includes FIVE dinners and two extras, be they drinks, desserts, sides, etc. This eclectic meal plan, which includes relatively healthy dishes that won't take all day to cook, is meant to help busy cooks plan for the week ahead! We hope this meal plan provides great ideas and delicious dishes for your family.
Welcome to this week's Dinner Divas Weekly Meal Plan! Our menu this week is delicious. Comfort food, easy weeknight meals and gorgeous desserts… The Dinner Divas have put together a fantastic week of recipes for you.
Make sure you are subscribed so you don't miss a single recipe!
Here's how it works: Every Friday morning, I'll share a new menu plan on The Speckled Palate. It will consist of FIVE dinner options, plus TWO extras. Those extras could be side dishes, dessert, drinks, etc. The Dinner Divas weekly menu plans will feature (mostly) healthy, seasonal foods that don't take all day to prepare. We hope that this weekly menu, shared on Friday mornings, gives you the chance to make your shopping list and get organized for the week ahead. I'd love to hear from you & see your creations!
Post a pic using #DinnerDivas and tag @speckledpalate! I hope this weekly menu plan provides inspiration and makes life a little easier… one meal at a time.
Y'all ready for this?
Let's start Monday off STRONG with Skillet Lasagna! This dish from Comfortably Domestic is the perfect comfort food for this time of year. And I don't know about you, but I could eat an entire skillet of that goodness. Cheese and pasta and sauce… YUM.
I don't know where you live, but chances are, the weather is a-changin'. Cozy up with a giant bowl of Pastry Chef Online's Cream of Cauliflower Soup.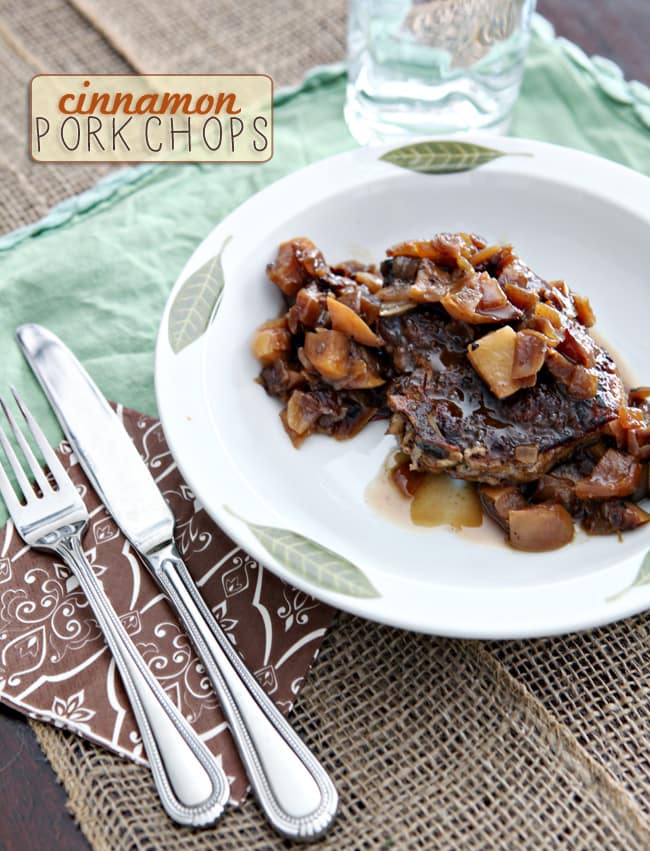 Hooray, hooray for making it halfway through the week! To me, fall flavors are all about pork, cinnamon and apples, which is why my Cinnamon Pork Chops, topped with apples and onions, makes the perfect autumnal dinner.
There's nothing like a simple but incredibly flavorful meal on a weeknight… and Pook's Pantry knocks it out of the park with her One Pan Chicken Sausage and Fall Vegetables. What are some of your favorite fall veggies?
Let's end the week with a celebration and whip up Foodie with Family's Slow-Cooker Copycat Chipotle Barbacoa. This barbacoa is definitely making me DROOL, and I can imagine the leftovers are sooooo versatile.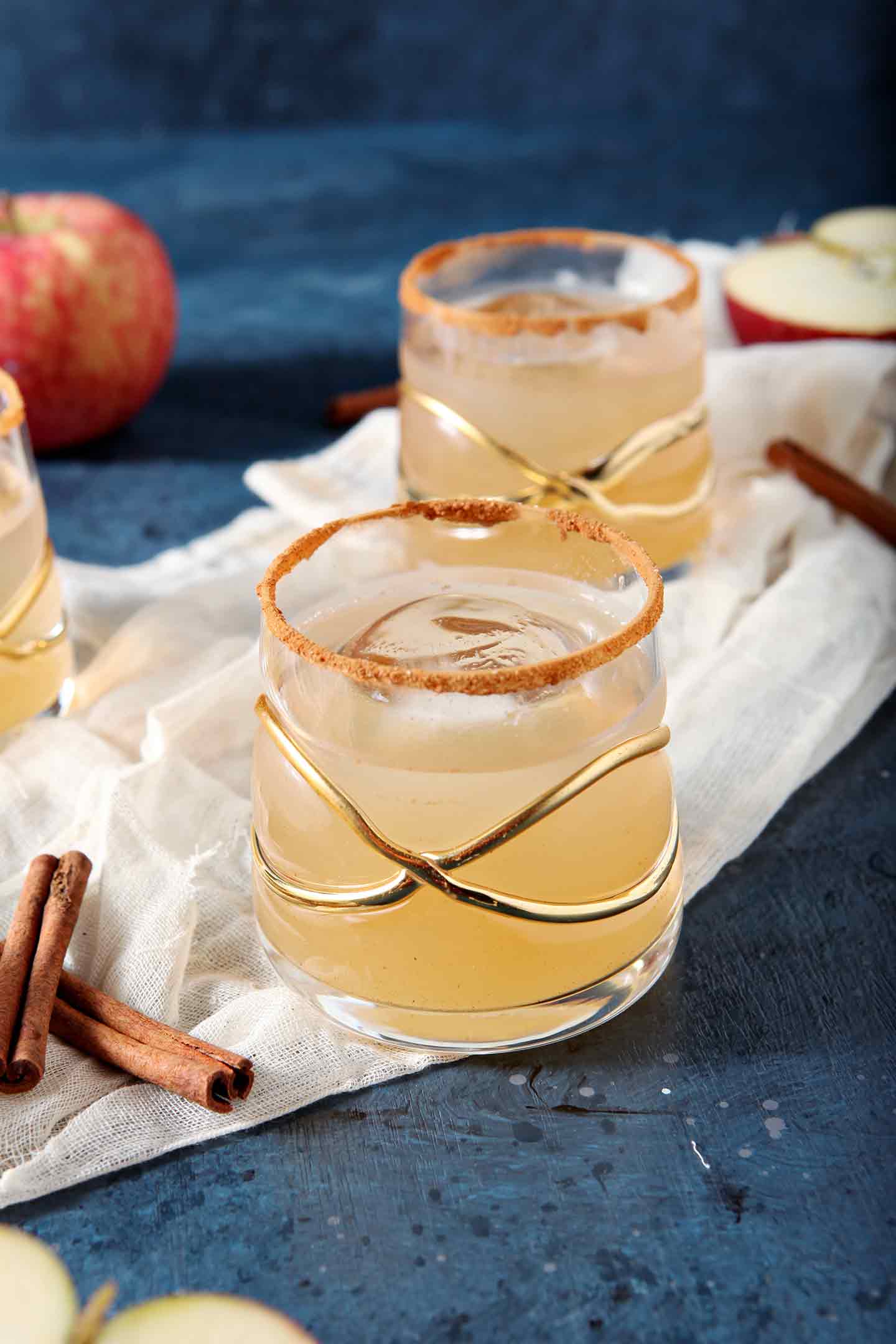 First up in our extra recipes is a drink… specifically, my Gin Apple Pie Cocktail. We've been obsessed with this drink ever since I developed it last September, and for good reason! It tastes like pie and offers interesting floral notes that are perfect for sipping through this season.
Last, but certainly not least, comes our dessert option of the week: Pastry Chef Online's Ghoriba Bahla (Moroccan Shortbread Cookies). I don't know about you, but I could inhale at least five of these gorgeous cookies in a sitting easily!
…
See you next week with new recipes and a new menu plan!
Thank you for spending part of your day with me, have a wonderful and delicious weekend.