Dinner Divas Weekly Meal Plan: Week 52
Looking for some food inspiration for next week's menu? Look no farther than the Dinner Divas weekly meal plan, a comprehensive plan that includes FIVE dinners and two extras, be they drinks, desserts, sides, etc. This eclectic meal plan, which includes relatively healthy dishes that won't take all day to cook, is meant to help busy cooks plan for the week ahead! We hope this meal plan provides great ideas and delicious dishes for your family.
Welcome to this week's Dinner Divas Weekly Meal Plan! I'm super excited about our menu this week. Comfort food, easy weeknight meals and gorgeous desserts. The Dinner Divas have put together a fantastic week of recipes for you.
Make sure you are subscribed so you don't miss a single recipe!
Here's how it works: Every Friday morning, a new menu plan will be posted on The Speckled Palate. It will consist of FIVE dinner options, plus TWO extras. Those extras could be side dishes, dessert, drinks, etc. The Dinner Divas weekly menu plans will feature (mostly) healthy, seasonal foods that don't take all day to prepare. We hope that this weekly menu, shared on Friday mornings, gives you the chance to make your shopping list and get organized for the week ahead. I'd love to hear from you & see your creations!
Post a pic using #DinnerDivas and tag @speckledpalate! I hope this weekly menu plan provides inspiration and makes life a little easier… one meal at a time.
Y'all ready for this?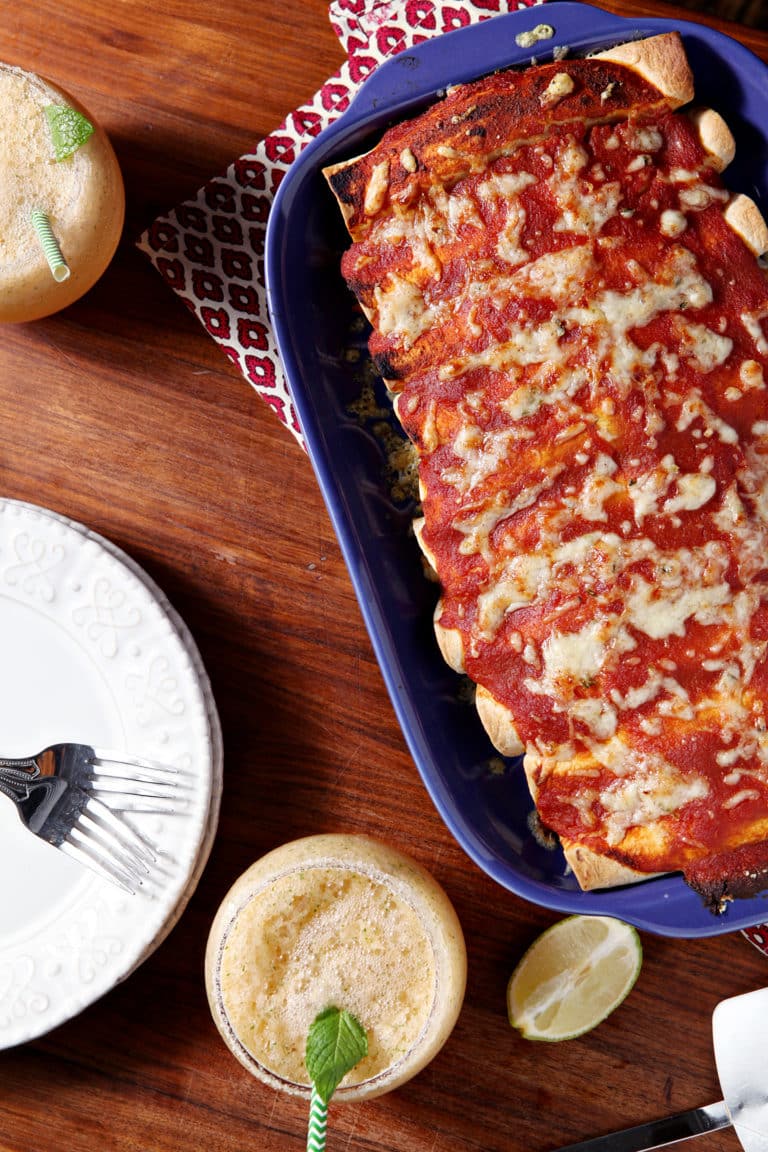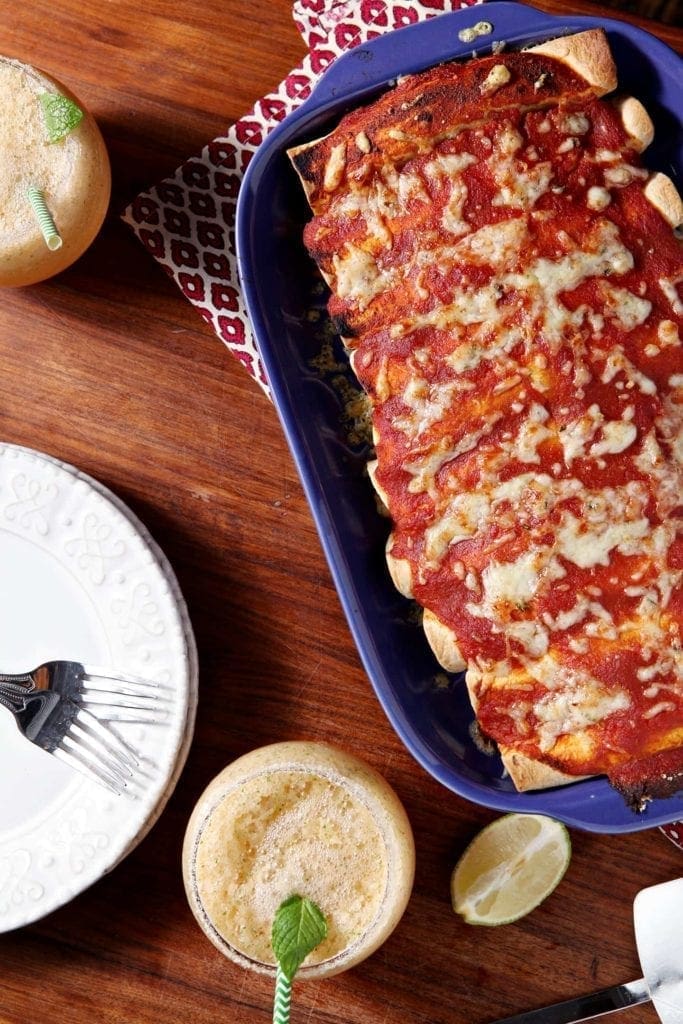 Cinco de Mayo is just around the corner, and our family absolutely adores all kinds of enchiladas! These Pork Carnitas Enchiladas are one of our all-time favorites.
With a husband from Cajun country, how could we not devour Comfortably Domestic's Cajun Chicken Fettuccine Alfredo? Nothin' wrong with a pasta dish that has a bit of spice!
Have you had much luck with cauliflower pizza crust? I haven't. It sounds like Pastry Chef Online has figured out the secret, though, with her Cauliflower Pizza You Can Pick Up AND Fold Over (and Reheat)! More veggies for dinner FTW!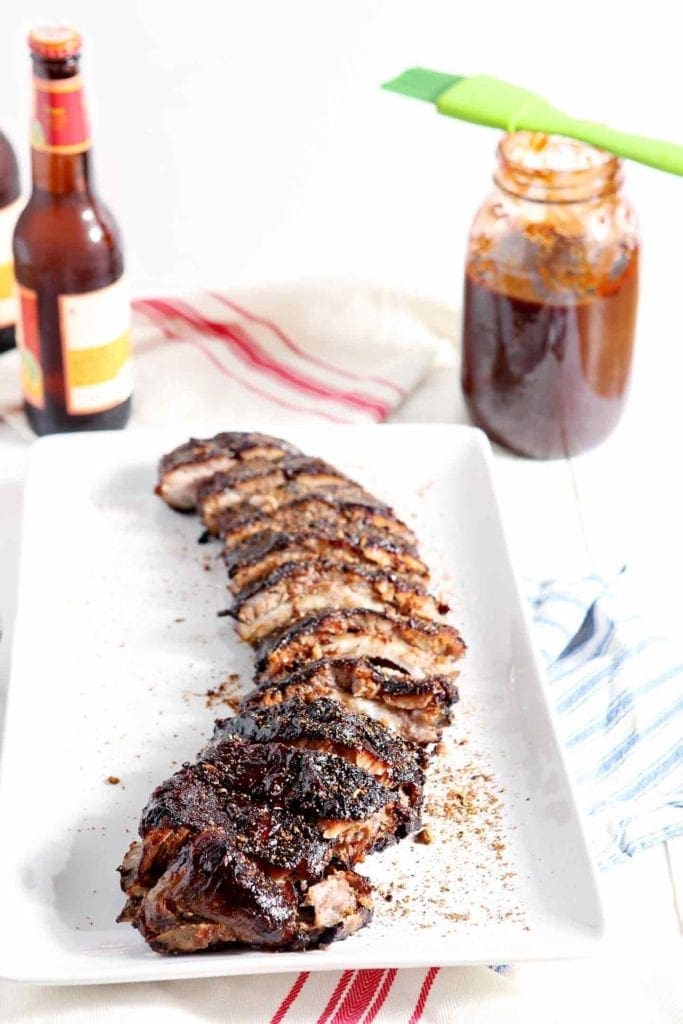 Thursday is basically Friday eve, right? So what better way to celebrate than with some homemade barbecue?!? My Memphis-Style Barbecue Ribs are one of the most popular recipes ever here at TSP… and for good reason!
Celebrate the weekend's beginning by whipping up Pook's Pantry's decadent Meal Prep Mediterranean Chicken Bowls! I don't know about y'all, but I could totally eat these bowls all week and weekend long!
Everything [But the Kitchen Sink] Cookies? Don't mind if I do, Comfortably Domestic! I'm a sucker for all kinds of cookies, and these contain so many of my favorites!
Were you a Little Debbie Oatmeal Cream Pie fan when you were a kid? I was! So I'm thrilled to be baking Pastry Chef Online's Little Debbie Oatmeal Cream Pie Copycat recipe this weekend!
…
See you next week with new recipes and a new menu plan!
Thank you for spending part of your day with me, have a wonderful and delicious weekend.