Dinner Divas Weekly Meal Plan: Week 44
Looking for some food inspiration for next week's menu? Look no farther than the Dinner Divas weekly meal plan, a comprehensive plan that includes FIVE dinners and two extras, be they drinks, desserts, sides, etc. This eclectic meal plan, which includes relatively healthy dishes that won't take all day to cook, is meant to help busy cooks plan for the week ahead! We hope this meal plan provides great ideas and delicious dishes for your family.
Welcome to this week's Dinner Divas Weekly Meal Plan! I'm super excited about our menu this week. Comfort food, easy weeknight meals and gorgeous desserts. The Dinner Divas have put together a fantastic week of recipes for you.
Make sure you are subscribed so you don't miss a single recipe!
Here's how it works: Every Friday morning, a new menu plan will be posted on The Speckled Palate. It will consist of FIVE dinner options, plus TWO extras. Those extras could be side dishes, dessert, drinks, etc. The Dinner Divas weekly menu plans will feature (mostly) healthy, seasonal foods that don't take all day to prepare. We hope that this weekly menu, shared on Friday mornings, gives you the chance to make your shopping list and get organized for the week ahead. I'd love to hear from you & see your creations!
Post a pic using #DinnerDivas and tag @speckledpalate! I hope this weekly menu plan provides inspiration and makes life a little easier… one meal at a time.
Y'all ready for this?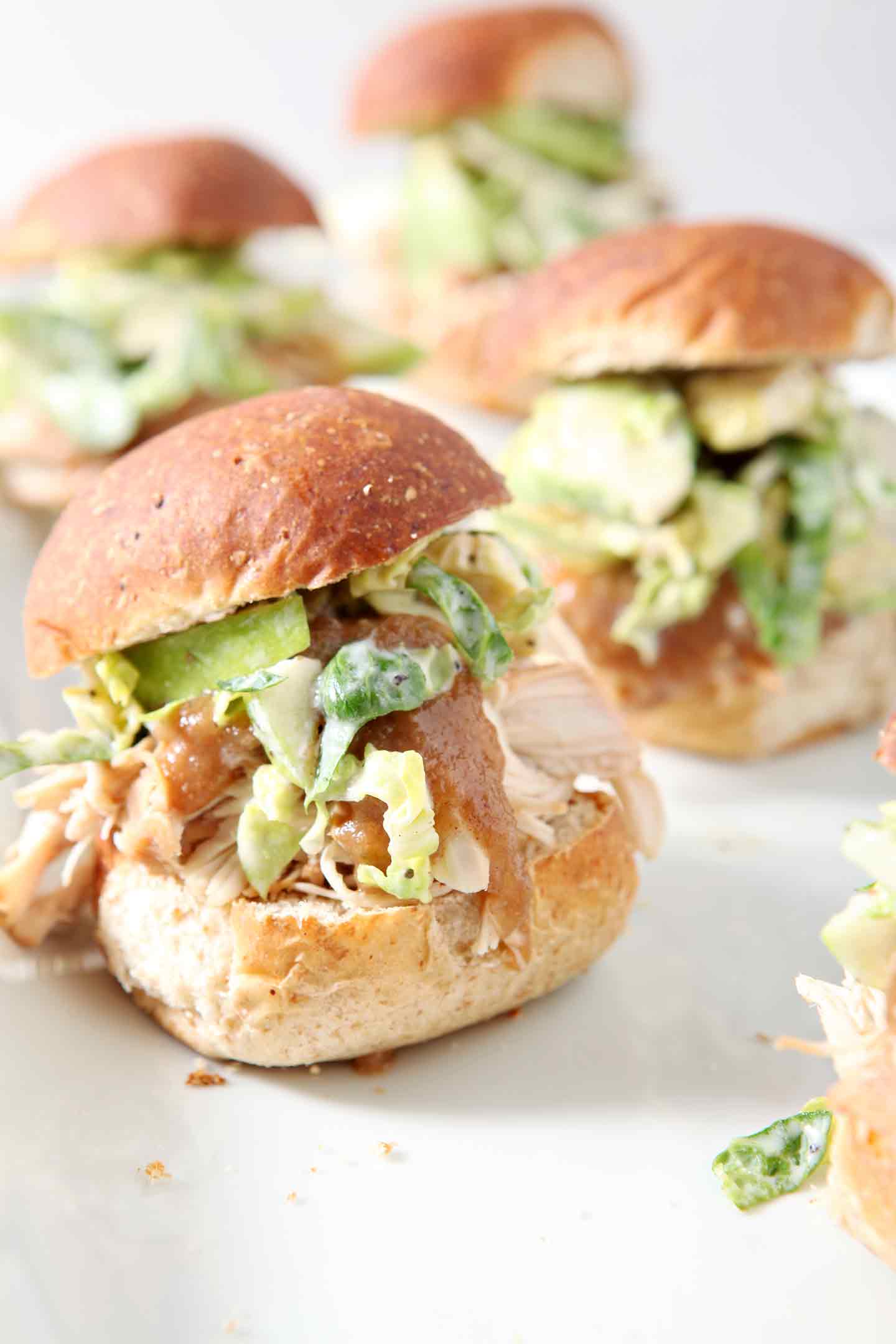 Mmm. I've loved these Shredded Applesauce Chicken Sliders with Brussels Sprouts Apple Slaw since I developed the recipe, and they make for a delicious and quick weeknight meal! Slow cooker dinners are the best dinners for Monday!
I'm a sucker for ANYTHING involving steak, and I love how colorful this Southwest Steak Stir Fry from Comfortably Domestic looks! Colorful and flavorful meals for the win!
I've never made a curry at home, but Pook's Pantry makes it look so easy! Her Easy Indian Vegan Chickpea Curry is where it's at for Wednesday night!
A meal the whole fam is gonna love, Comfortably Domestic's Coconut Chicken Tenders (which come with with Spicy Grapefruit Marmalade Sauce!) brings the FLAVOR and crunch for Thursday night!
As a Southern girl, I wholeheartidly support eating pimento cheese for a meal. And Pastry Chef Online's Spicy Smoked Pimento Cheese looks like it would be crazy delish by itself, let alone on a sandwich or a cracker!
I've never made or eaten a Vinegar Pie, but Pastry Chef Online has me drooling over her Old-Fashioned Vinegar Pie!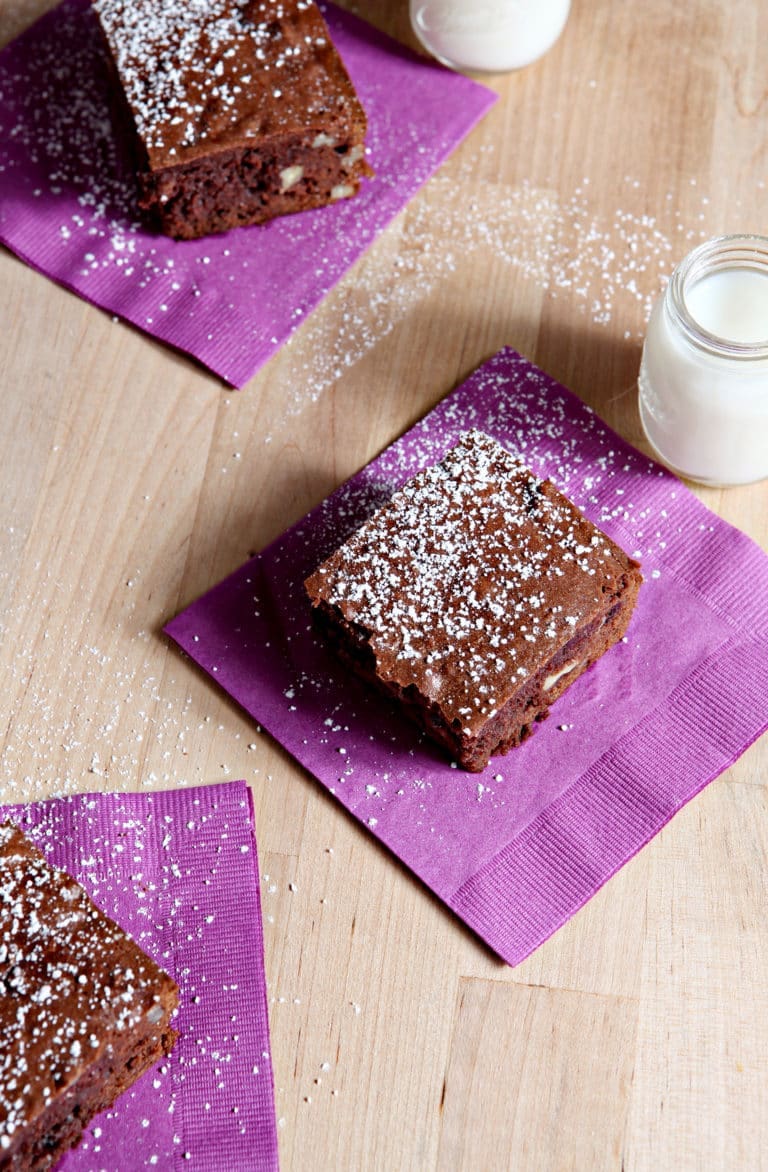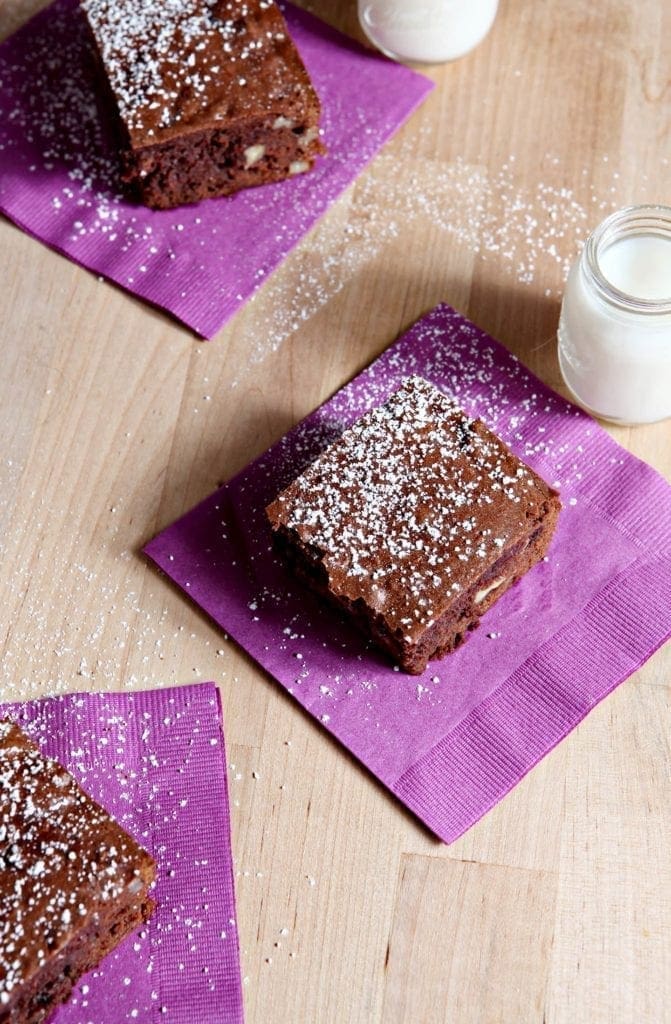 And last but not least, we've got some Bourbon Pecan Brownies from me! Because–in my humble opinion–every weekend should include these boozy, decadent brownies!
…
See you next week with new recipes and a new menu plan!
Thank you for spending part of your day with me, have a wonderful and delicious weekend.