Cauliflower is drizzled with a creamy, spicy cheddar cheese sauce to make a decadent and simple side dish that is ready in 30 minutes! This dish is loved by children and adults alike and is the perfect accompaniment for any meal.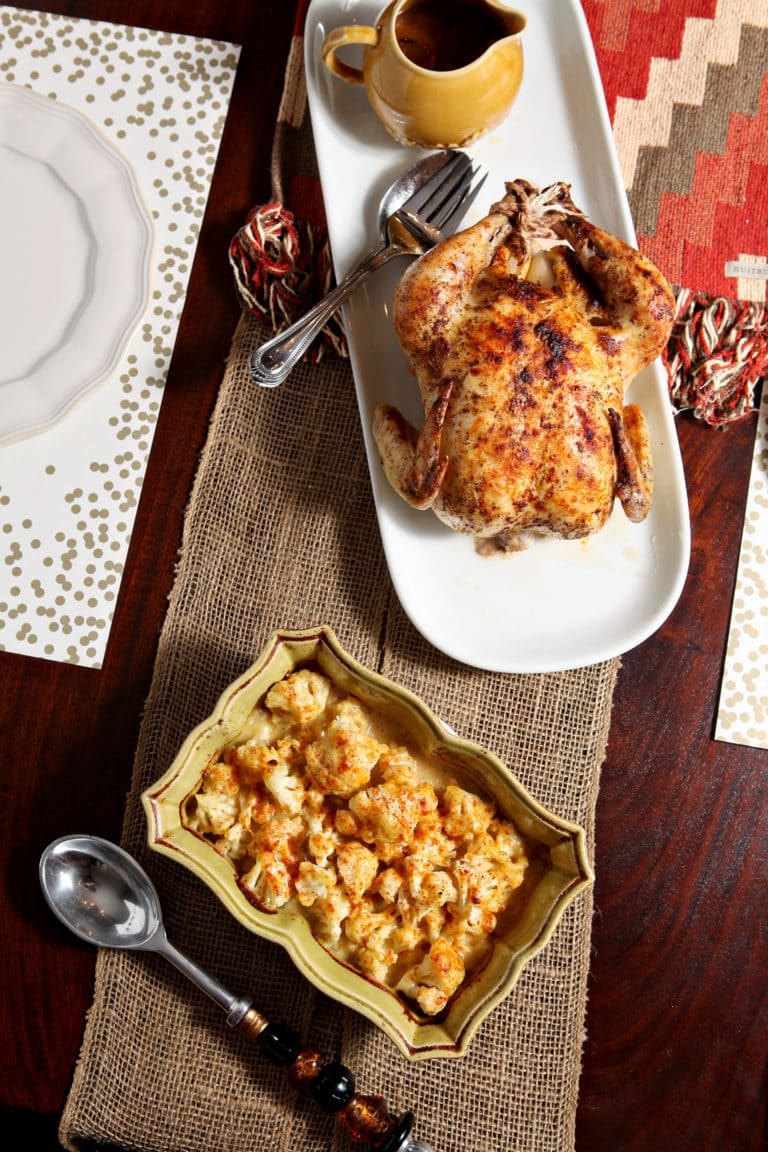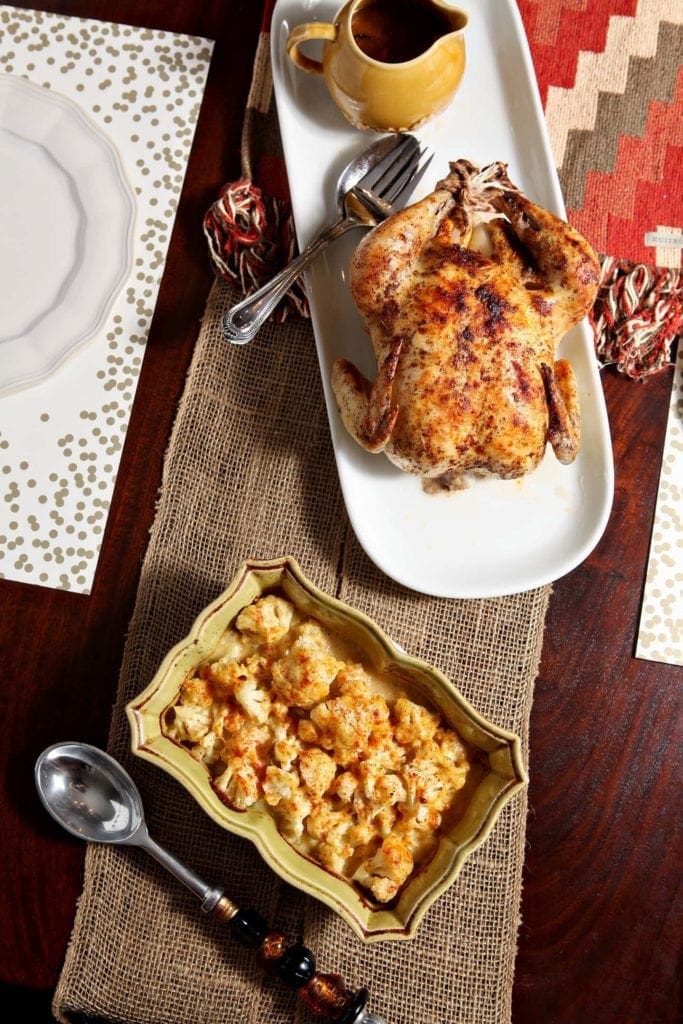 You know those dishes that remind you of your childhood that you occasionally make for old time's sake?
You know the dishes that are so simple, yet so satisfying?
You know those dishes that you make without really thinking about, then realize you should maybe share them because they're a household favorite and you've just never quantified the recipe before?
This Cheesy Cauliflower is one of those dishes that falls into all three.
We ate a ton of cauliflower (and broccoli!) sprinkled with cheddar cheese when I was a kid… and I recently updated the recipe to include a decadent, silky smooth and absolutely tasty cheddar cheese sauce.
It's basically like macaroni and cheese without the pasta… on top of cauliflower.
I'm sharing my recipe over at My Cooking Spot today. Come join me and let me know if you're a fan of cheese on your vegetables! And be sure to come back next week when I share how to make that whole roasted chicken, shown in the photo above. Mmm.