Pregnancy Update: 32 Weeks!
Y'all.
I know that I keep talking about how I can't believe how quickly time is going by and how it's already 2015. Blah blah blah. I know. I get it.
But this pregnancy? It's almost over. And that just seems crazy to me.
Without further ado, let's do this 32 week update!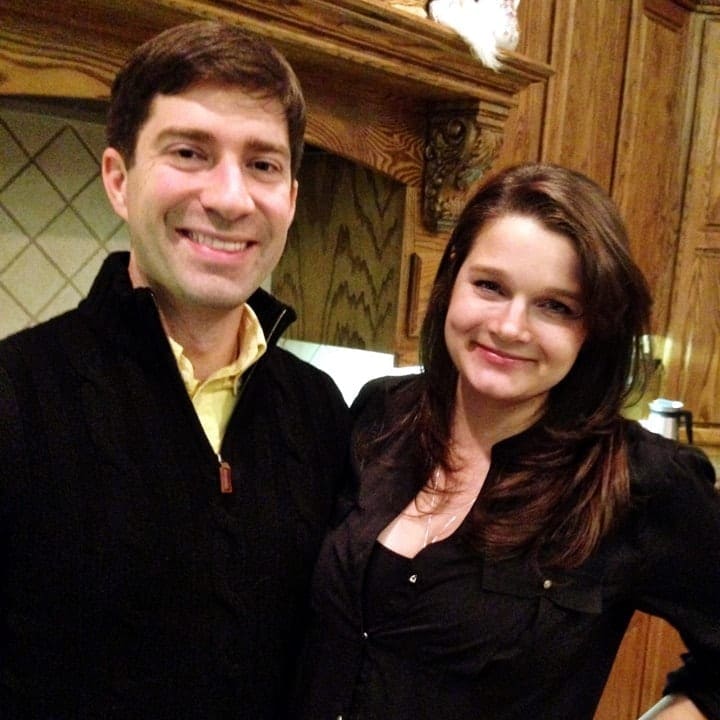 We somehow miraculously made it to midnight on New Year's Eve and have this photo as proof. Granted, it doesn't have a time stamp, but we were awake… promise!
How far along? 32 weeks, 4 days.
How big is baby? According to What to Expect, Lady Baby is the size of a coconut.
Total weight gain: ~28 lbs
Updates? We traveled to my hometown for Christmas, where we were thrown a shower, and when we got back to Dallas, some of our friends hosted a shower for us here, too. We've seen a ton of friends and family during this time. Needless to say, we feel so loved and fortunate.
Symptoms? My hands and feet are swelling these days. I've also started snoring. (Winston took a video, and it's hilarious.) Also, I'm feeling more Braxton Hicks contractions these days.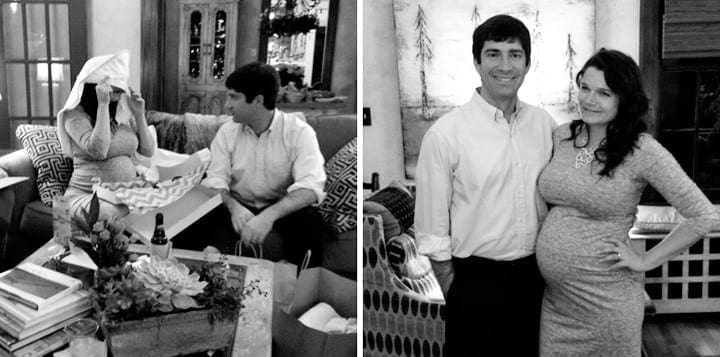 Some snaps from the Memphis shower. In the one on the left, I'm poorly demonstrating how a hooded towel works.
Missing… It's the stuff that I never thought I would miss, like bending to pick up my purse from the floor, sleeping on my stomach, fitting into those skinny jeans, etc., that I miss the most these days.
Feeling… Tired and excited.
Exercise? Lu, Lady Baby and I are still walking, though we're slowing down. Braxton Hicks seem to pop up whenever I move a lot. To combat these, I sit down until they're over and drink water, then continue my activity. I've also been doing my prenatal yoga DVD, and I love the way I feel post-workout.
Sleep? Inconsistent. The times I sleep through the night, I sleep hard. The nights I don't, I'm up and down several times.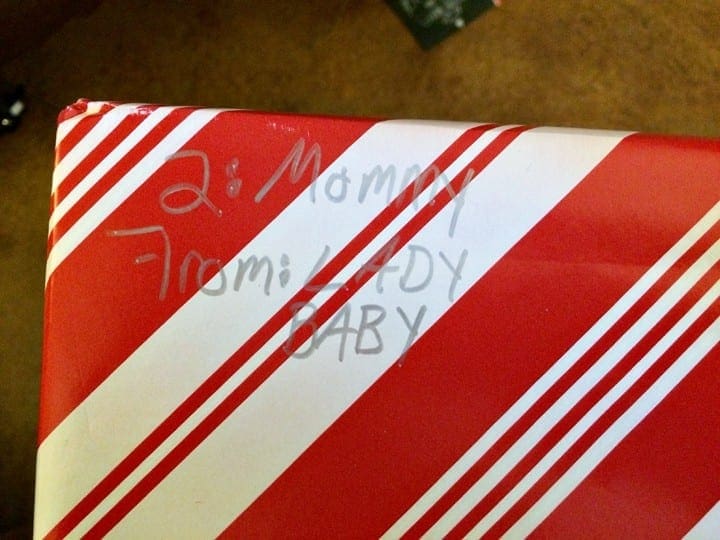 I received a pair of shoes from Lady Baby for Christmas.
Movement? Lady Baby has a schedule these days. She's really into dancing all around my belly when we get into bed in the evenings. It's also a lot of fun feeling her react to my meals and snacks.
Food cravings? Sweets. Oh, goodness. Give me all the sweet foods, and give them to me NOW. (As a related note, fruit works, too. I just have to remember it!)
Aversions? Eggs. Spearmint-flavored products. Smoothies. Wilt-y spinach and greens.

Some of our friends hosted a baby shower for us in Dallas… and they made this banner for Lady Baby, which I'm planning to hang in her nursery!
Anxious about… Getting everything done. Even though I'm a huge planner and have been trying to get ahead, I've been falling behind. I'm now wondering how much I can realistically complete before Lady Baby arrives. I know it'll be OK, whatever happens, but as a planner, I like to have my ducks in a row… and they're currently all over the place.
Excited about… Holding my baby girl! Working on a few nursery-specific craft projects, one of which involves glitter.
What I'm loving… Nesting? Totally a thing, and it's encouraging me to complete various tasks.
What I'm looking forward to… Getting the rest of the nursery set up and ready to go. Meeting Lady Baby and getting to know her.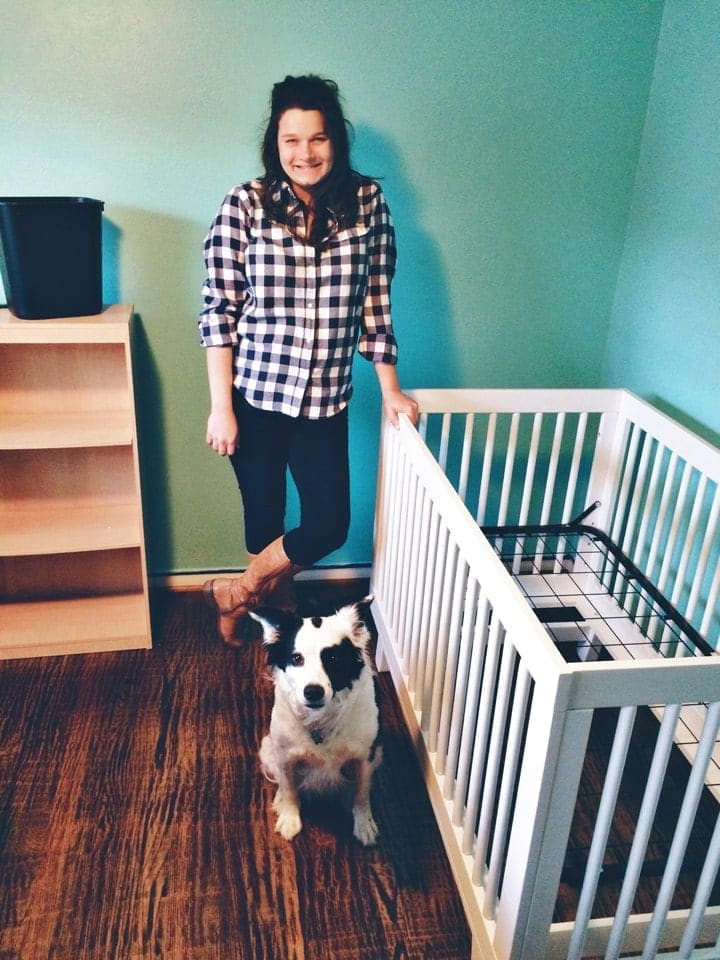 We might not have put Lady Baby's crib together, but we helped in our own special ways!
And that's it.
We've got less than eight weeks, assuming Lady Baby doesn't decide to make an early arrival. Lots to do… and so much excitement!
Interested in following along? Here are all of my pregnancy updates to date: 20 weeks | 25 Weeks | 29 Weeks | 32 Weeks | 36 Weeks | 40 Weeks