Dinner Divas Weekly Meal Plan: Week 95
Looking for food inspiration for next week's menu? Look no farther than the Dinner Divas weekly meal plan, a comprehensive plan that includes FIVE dinners and two extras, be they drinks, desserts, sides, etc. This eclectic meal plan, which includes relatively healthy dishes that won't take all day to cook, is meant to help busy cooks plan for the week ahead! We hope this meal plan provides great ideas and delicious dishes for your family.
Welcome to this week's Dinner Divas Weekly Meal Plan! This week's menu is delicious, including two seafood entrees, as well as some vegetarian options. AND, to make matters amazing, we've got two desserts for y'all. Since, you know, Valentine's Day is next Thursday and since you've gotta eat dessert that night. (You must. It's only right!)
In case you're new around these parts, I share a new menu plan here every Friday morning. It will always include FIVE dinner options and TWO extras, curated by me and my friends, who make up the Dinner Divas. Our dinner options feature (mostly) healthy, seasonal foods that don't take all day to prepare because nobody has time for that. 😉 And the extras we share can be side dishes, desserts, drinks, etc.
We hope this weekly menu helps you create your shopping list and prepare for the week ahead, as well as provide inspiration. And hey, if it makes your life a little easier, too, we're thrilled to help!
Y'all ready for this?
First up this week is Langostino Mac and Cheese from Pook's Pantry. This decadent mac 'n cheese calls for langostino, which is a type of lobster.
Fancy mac 'n cheese, anyone?
Tonight, we're all about this Creamy Onion Soup from Comfortably Domestic. Calling for my favorite ingredient–ONIONS!–this soup is packed full of flavor.
In case you'd like to make it vegetarian, simply use vegetarian broth.
I always love to get Penne alla Vodka at Italian restaurants, but I've never made it at home.
Well, tonight, Pastry Chef Online is bringing her recipe to the table, and we can learn how to make it at home! Shocker: It's not nearly as challenging as I thought it might be, and it'll make an amazing meal for all of us.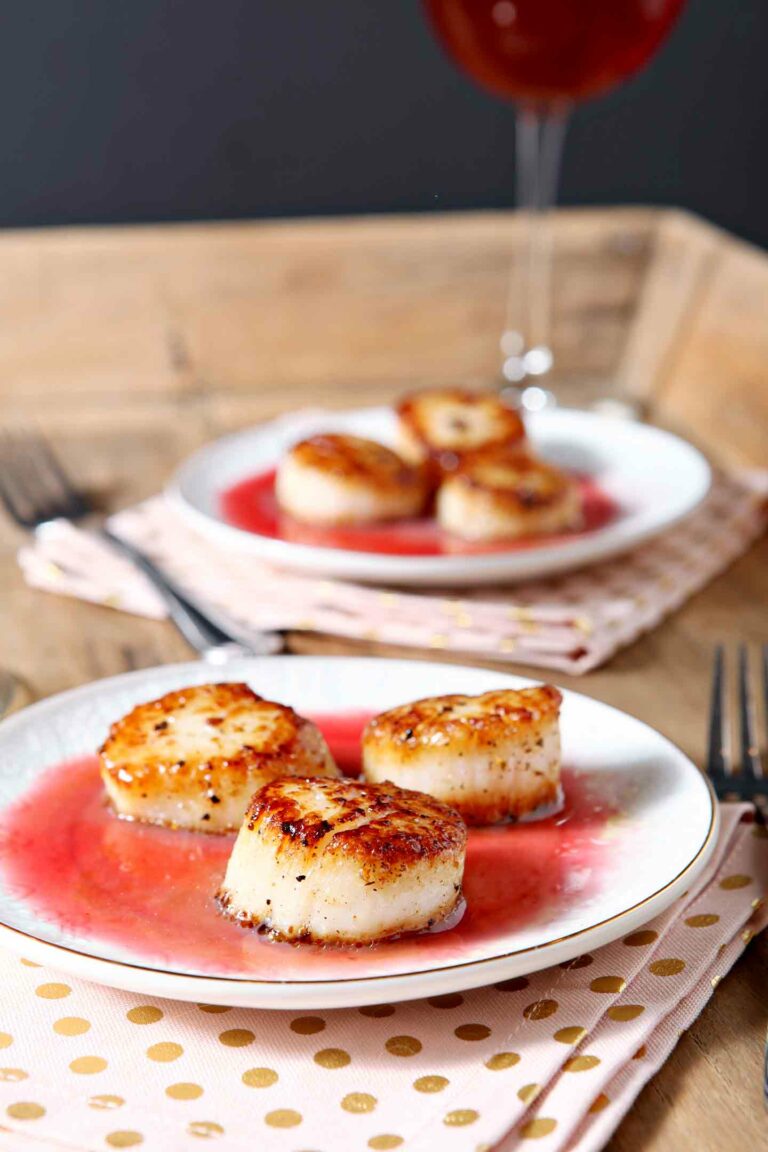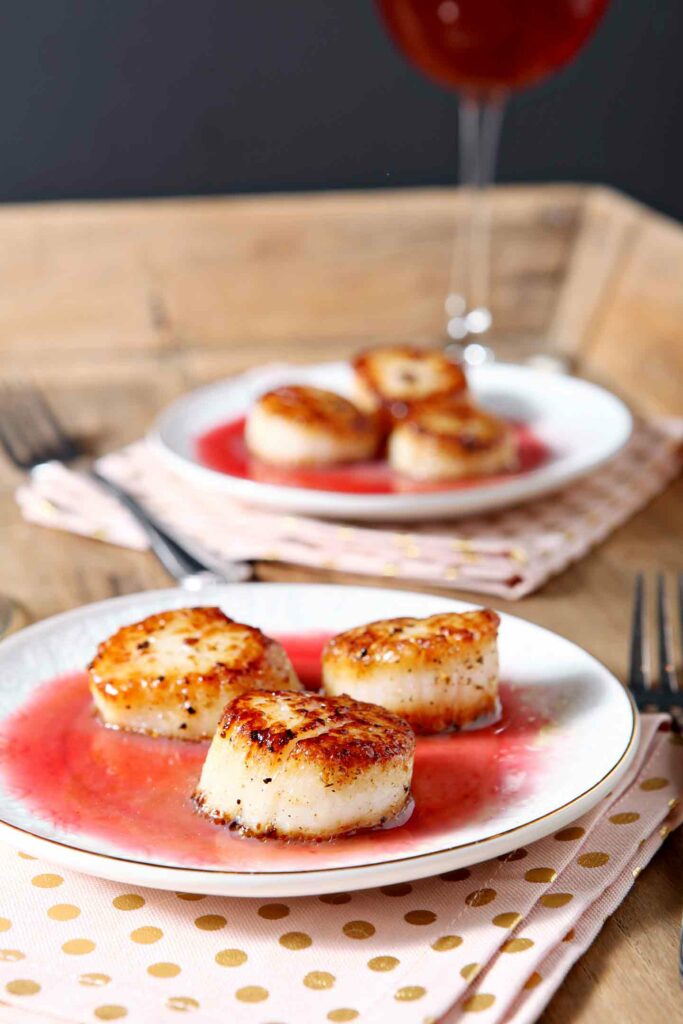 Tonight is Valentine's Day, so I'm serving up my Seared Scallops with Raspberry Gastrique. This is my go-to "fancy dish" for romantic dinners, and it never disappoints.
And if you're not a fan of raspberry, a blueberry gastrique is lovely here, too!
This Friday night, we're all about Baked Chicken Legs with Oranges! My Imperfect Kitchen's recipe is gorgeous, and who wouldn't love a chicken leg with some orange flavor?
I meaaaaan… I know I would!
Since it's Valentine's week, we are bringing TWO desserts to the table as extras.
First up is Pastry Chef Online's Homemade Butterscotch Pudding. As a fan of butterscotch, I 100% approve of this pudding. It's the perfect sweet to make if you're not a chocolate person.
Our last recipe of the week is my
Paloma Citrus Cake with Tequila-Lime Glaze
. If you're a boozy dessert person,
this is for you.
If you like a paloma cocktail, this is for you. And if you just wanna try something different for Valentine's Day, this is for youuuuuuu. (You're welcome.)
…
Are you a fan of the weekly menu plan?
We'd love to see your creations! Post a picture using #DinnerDivas and tag @speckledpalate on social media!
…
Looking for MORE weekly menu plans? We've got you covered…
Week 94 | Week 93 | Week 92 | Week 91 | Week 90
See you next week with new recipes and a new menu plan!
Thank you for spending part of your day with me, have a wonderful and delicious weekend.