Dinner Divas Weekly Meal Plan: Week 93
Looking for food inspiration for next week's menu? Look no farther than the Dinner Divas weekly meal plan, a comprehensive plan that includes FIVE dinners and two extras, be they drinks, desserts, sides, etc. This eclectic meal plan, which includes relatively healthy dishes that won't take all day to cook, is meant to help busy cooks plan for the week ahead! We hope this meal plan provides great ideas and delicious dishes for your family.
Welcome to this week's Dinner Divas Weekly Meal Plan! This week's menu is delicious, and we have a bunch of stick-to-your-bones recipes, which are perfect for the wintertime. (Please tell me I'm not the only one who enjoys a recipe like this when it so freaking cold outside.)
In case you're new around these parts, I share a new menu plan here every Friday morning. It will always include FIVE dinner options and TWO extras, curated by me and my friends, who make up the Dinner Divas. Our dinner options feature (mostly) healthy, seasonal foods that don't take all day to prepare because nobody has time for that. 😉 And the extras we share can be side dishes, desserts, drinks, etc.
We hope this weekly menu helps you create your shopping list and prepare for the week ahead, as well as provide inspiration. And hey, if it makes your life a little easier, too, we're thrilled to help!
Y'all ready for this?
First up, we've got Pastry Chef Online's Instant Pot Charro Pinto Beans! I love a good bean-centric dish, and these are flavored with ham hock, ground beef and tomatoes and green chiles. What's not to love, right?
The fact that they're made in the Instant Pot makes me so happy, too. Do you have an IP? If so, have you tried to make beans in it yet?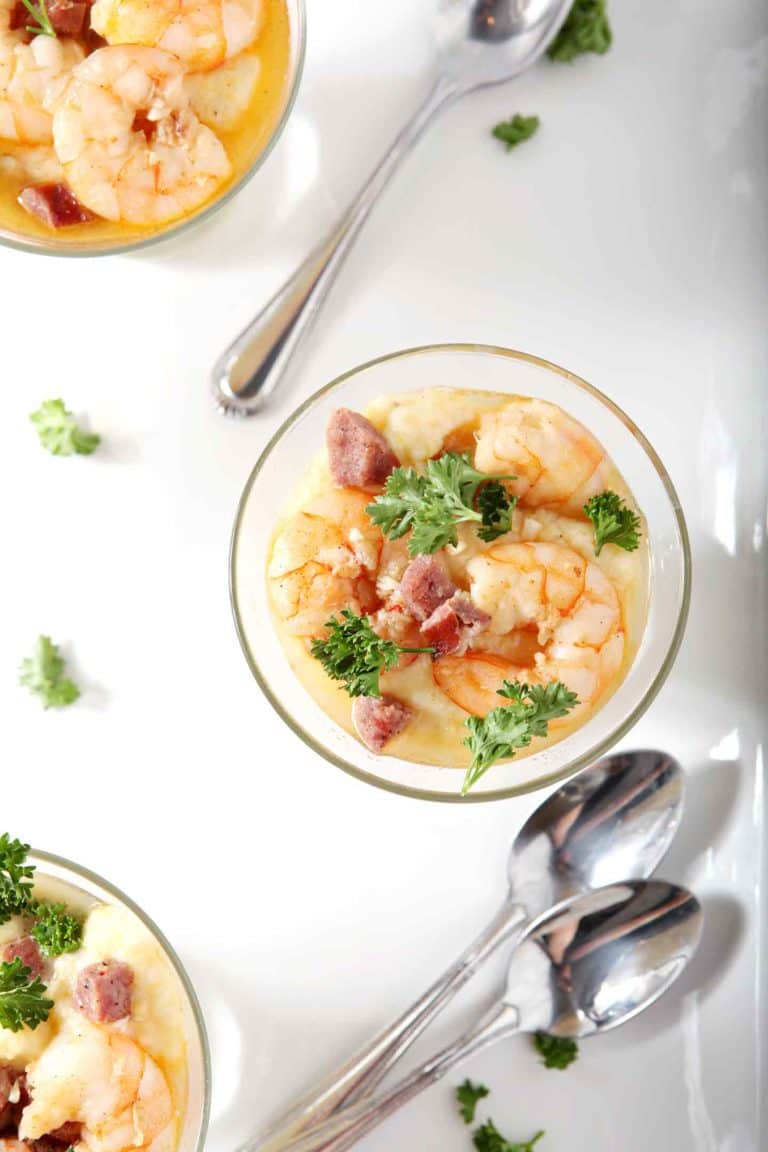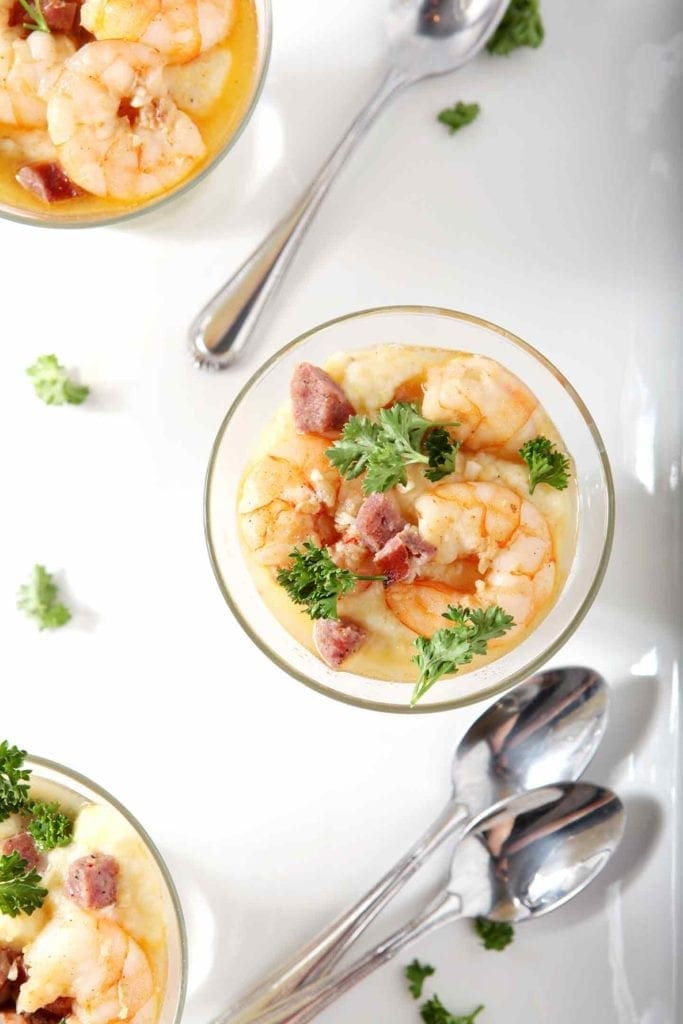 Tuesday is all about the SHRIMP AND GRITS! This is a fan-favorite recipe in our house, and for good reason. Spicy shrimp and andouille sausage are served over creamy stoneground grits. And the sauce that's drizzled over 'em? Heaven!
Are you and your family shrimp fans? If so, what's your favorite dish featuring this delightful seafood?
Y'all know I looooooooooooove French Onion Soup, so I am thrilled that My Imperfect Kitchen is bringing her Classic French Onion Soup to the table for us tonight. Caramelized onions are one of my favorite things in the world, and when paired with beef stock, bread and cheese, they're even more delightful.
Could we take a moment to swoon over Pook's Pantry's Classic Chicken Noodle Soup? This soup is gonna be my jam on sick days, but it's also a perfect weeknight dinner, too! Chock full of mirepoix and a homemade chicken stock, Classic Chicken Noodle Soup is where it's at for Thursday evening!
Ah, FRIDAY. Who's excited about tonight and dinner? We're doing something a little different this week with Comfortably Domestic's Meatball Hoagie Sandwiches. Featuring both beef and pork, these meatballs are packed with flavor! And when served on a hoagie with marinara and cheese? SWOON.
Our first extra recipe this week is from Pastry Chef Online. I've gotta be honest with y'all: this Red Velvet Cake with Ermine Frosting is making me DROOL.
Red velvet is a longtime favorite of mine, and the fact that it has this Ermine Frosting? Yummmm.
Are you a red velvet fan, too?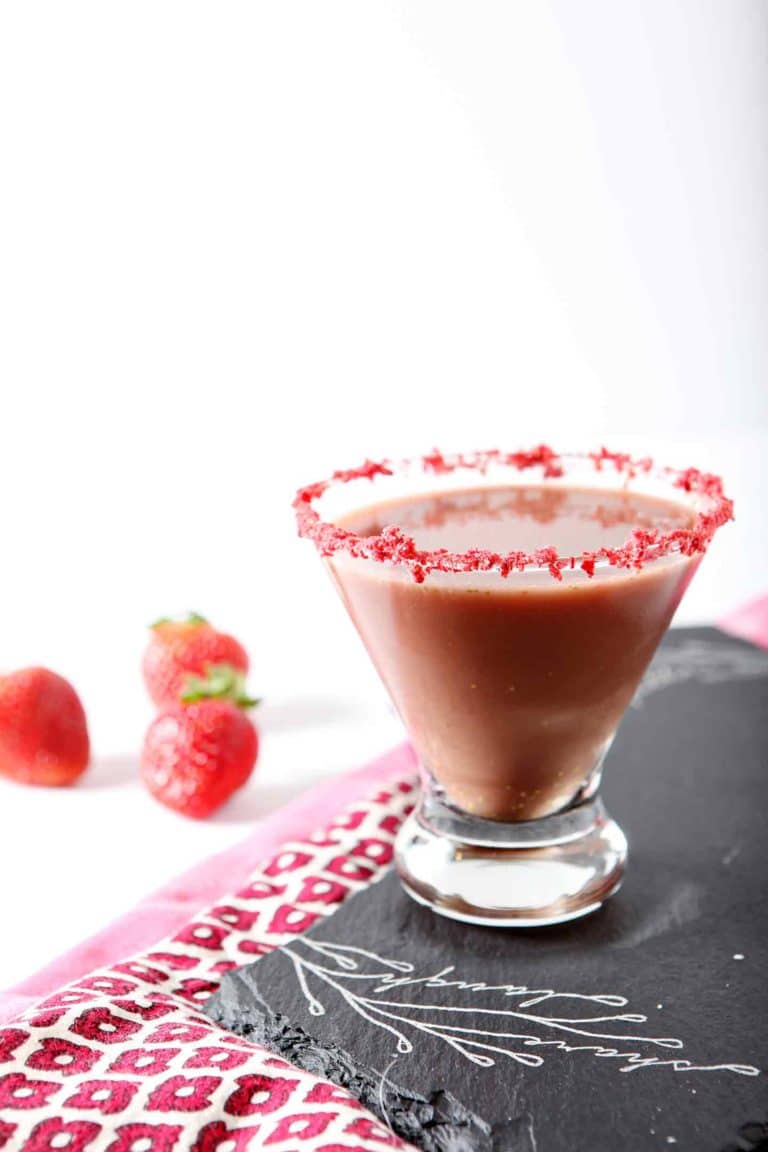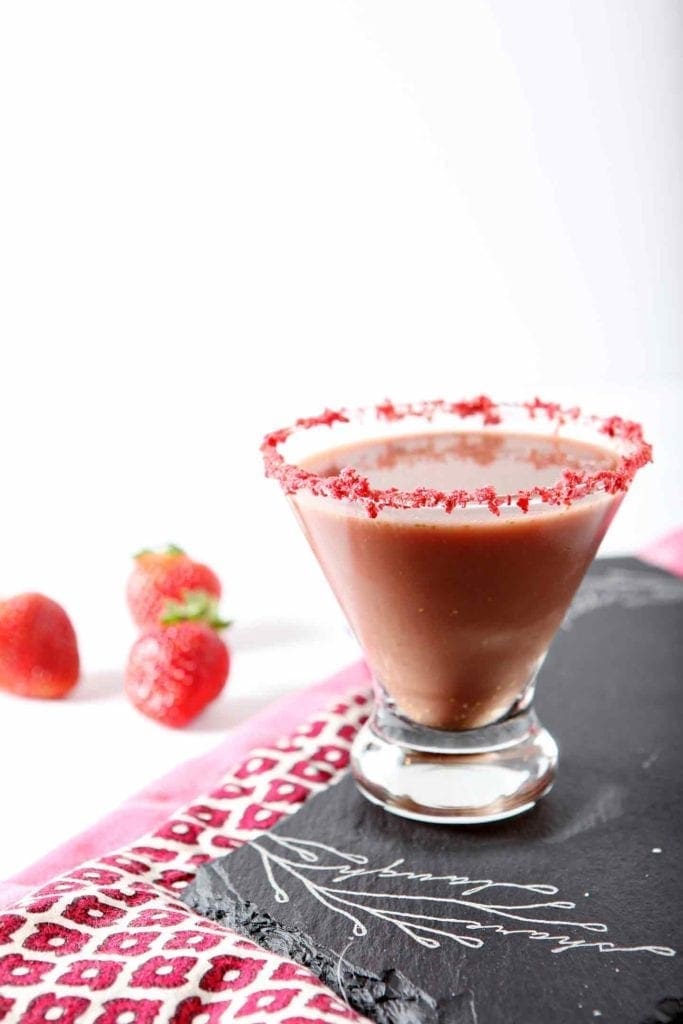 Our second extra recipe is from me… and it's Skinny Chocolate-Covered Strawberry Martinis! These martinis are perfect for a gal's night in or are lovely for sipping during movie night because they taste like a chocolate-covered strawberry. They're also dairy free AND vegan, so that's a plus. 🙂
Must-have products to make this week's MENU!
Disclaimer: The links below are affiliate links. If you click through and take action, I will receive a small commission. Please refer to my disclosure page for more information about the affiliate programs The Speckled Palate participates in.
[show_shopthepost_widget id="3451511″]
…
Are you a fan of the weekly menu plan?
We'd love to see your creations! Post a picture using #DinnerDivas and tag @speckledpalate on social media!
…
Looking for MORE weekly menu plans? We've got you covered…
Week 92 | Week 91 | Week 90 | Week 89 | Week 88
See you next week with new recipes and a new menu plan!
Thank you for spending part of your day with me, have a wonderful and delicious weekend.