Dinner Divas Weekly Meal Plan: Week 88
Looking for food inspiration for next week's menu? Look no farther than the Dinner Divas weekly meal plan, a comprehensive plan that includes FIVE dinners and two extras, be they drinks, desserts, sides, etc. This eclectic meal plan, which includes relatively healthy dishes that won't take all day to cook, is meant to help busy cooks plan for the week ahead! We hope this meal plan provides great ideas and delicious dishes for your family.
Welcome to this week's Dinner Divas Weekly Meal Plan! Our menu this week is delicious. Comfort food, easy weeknight meals paired with two extras… The Dinner Divas have put together a fantastic week of recipes for you.
Make sure you are subscribed so you don't miss a single recipe!
Here's how it works: Every Friday morning, I share a new menu plan on The Speckled Palate. It always consists of FIVE dinner options, plus TWO extras. Those extras could be side dishes, dessert, drinks, etc. Our Dinner Divas weekly menu plans feature (mostly) healthy, seasonal foods that don't take all day to prepare because nobody has time for that. 😉
We hope this weekly menu, shared on Friday mornings, helps you make your shopping list and get organized for the week ahead.
I'd love to hear from you and see your creations! Post a picture using #DinnerDivas and tag @speckledpalate!
I hope this weekly menu plan provides inspiration and makes life a little easier… one meal at a time.
Y'all ready for this?
It's fitting that Comfortably Domestic brings her Skillet Lasagna to the table tonight… because we always make lasagna on Christmas Eve! Easier to put together than the layered kind, I have a feeling this skillet lasagna is going to be on repeat in our household for the coming months…
Online Pastry Chef is speaking my language with her Easy Sloppy Joes right here. An easy and simple recipe that calls for ingredients we all have in our fridges already, and it's perfect for both adults and kids. I have a feeling my 3-year-old is gonna FLIP when I tell her what's for dinner…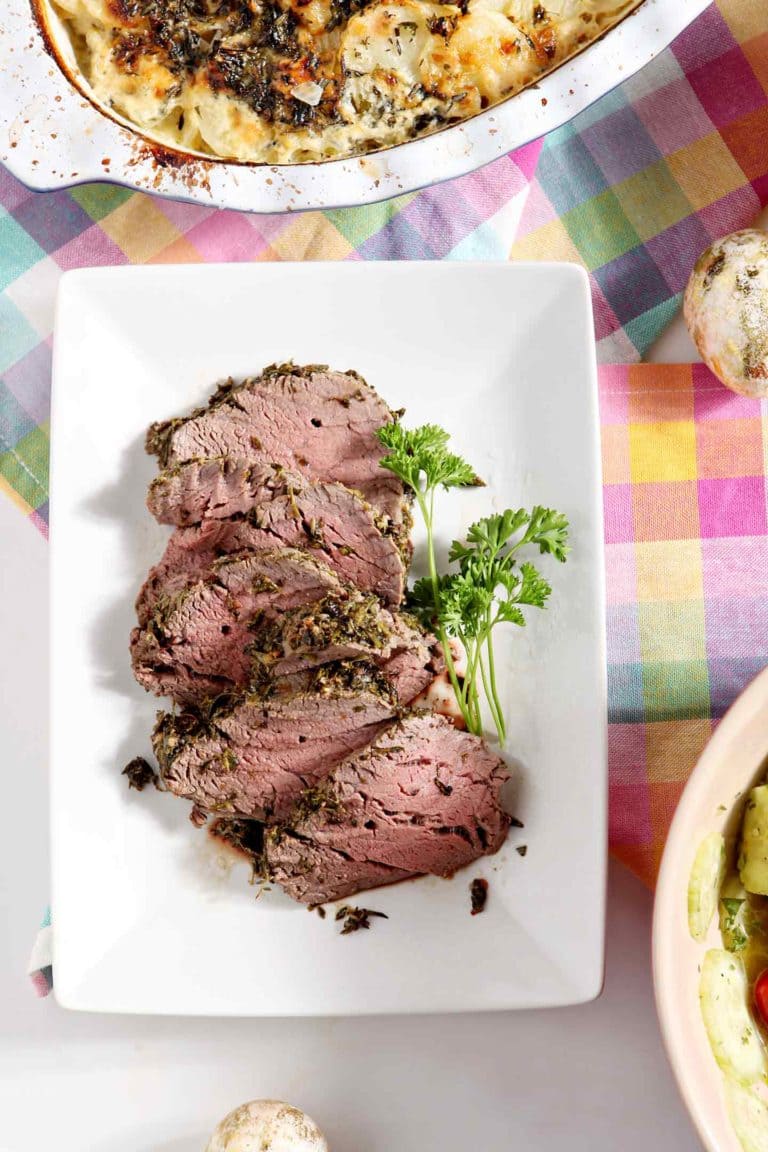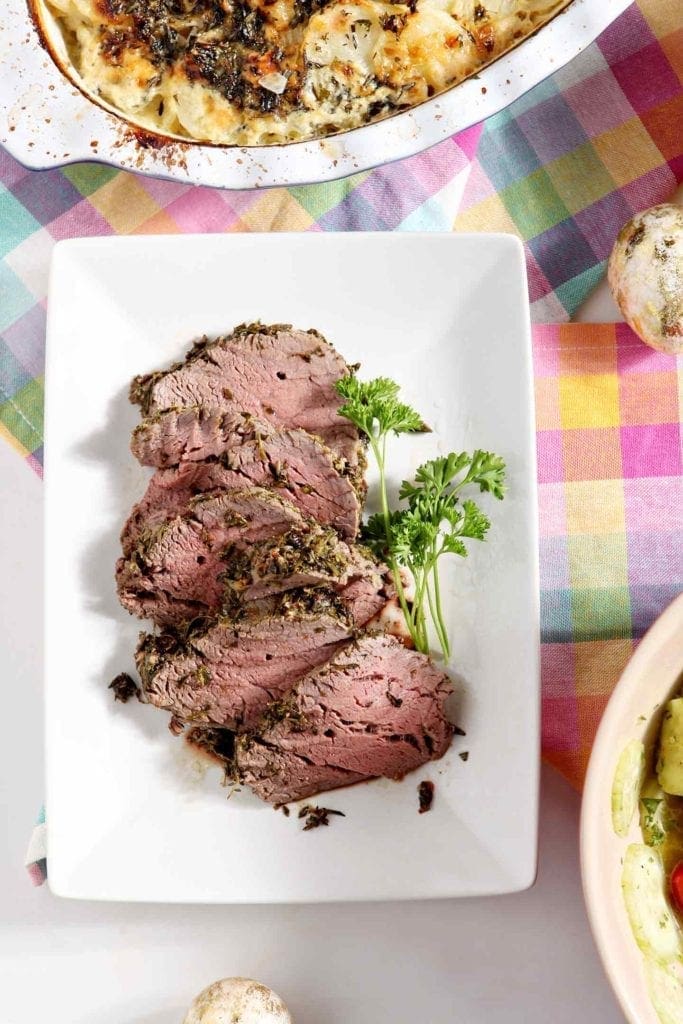 This Wednesday is a special one because it's my husband (and mother-in-law's) birthday! To celebrate them, we're making my Mediterranean Herb Crusted Beef Tenderloin. Calling for fresh herbs and cooking in the oven, this beef entree is perfect for any kind of celebration this season.
I love a good pot pie, so these Homemade Pot Pies from My Imperfect Kitchen are simply calling my name! Comforting and calling for all kinds of veggies, what's not to love about this homemade rendition? (Confession: I ate a bunch of Marie Callendar's freezer kind in college, and the homemade kind? Soooooooo much better.)
Pook's Pantry sends us out on a high note this week with her Red Wine Braised Short Ribs! Short ribs always used to intimidate me, but Cheryl's recipe makes me feel confident in making them. Also, that mash! The tenderness! The red wiiiiiiine!
Oh, you thought we'd go the week without some dessert? C'mon now, y'all. We've actually got TWO gingerbread desserts for you to celebrate the season with!
First up is Pook's Pantry's Gingerbread Cake. Perfection, right? I love the little snowflake on top, and I have no doubt that the combination of spices and flavors in this cake are utterly perfect for Christmas week, especially if you're into gingerbread!
Lastly is Comfortably Domestic's Gingerbread Cut Out Cookies. These cookies are perfect for Santa or any other gathering you might attend this week. They'd be super fun to decorate with kids, too!
…
See you next week with new recipes and a new menu plan!
Thank you for spending part of your day with me, have a wonderful and delicious weekend.