Looking for some food inspiration for next week's menu? Look no farther than the Dinner Divas weekly meal plan, a comprehensive plan that includes FIVE dinners and two extras, be they drinks, desserts, sides, etc. This eclectic meal plan, which includes relatively healthy dishes that won't take all day to cook, will help busy cooks plan for the week ahead! We hope this meal plan provides great ideas and delicious dishes for your family.
Welcome to this week's Dinner Divas Weekly Meal Plan! Our menu this week is delicious. And because next week is American THANKSGIVING, we've gone all-out on the seasonal goodness! So if you're looking for turkey, side dish and dessert action, you've come to the right place!
Make sure you are subscribed so you don't miss a single recipe!
Here's how it works: Every Friday morning, I share a new menu plan on The Speckled Palate. The menu consists of FIVE dinner options, plus TWO extras. Those extras could be side dishes, dessert, drinks, etc. The Dinner Divas weekly menu plans feature (mostly) healthy, seasonal foods that don't take all day to prepare. We hope that this menu, shared on Friday mornings, helps you to make your shopping list and organize for the week ahead.
If you follow along, we'd love to see it! Post a pic using #DinnerDivas and tag @speckledpalate!
I hope this weekly menu plan provides inspiration and makes life a little easier… one meal at a time.
Y'all ready for this?
We're starting the week strong with Comfortably Domestic's Citrus Herb Roasted Turkey! Because how could we NOT start with a turkey?
This gorgeous bird features citrus and fresh herbs. Because the combination is fabulous on poultry and because we want to knock Thanksgiving out of the park, taste-wise.
I especially am looking forward to trying the compound butter that Kirsten makes for the bird… (Hey, what can I say? I like butter.)
Stuffing or dressing: Which do you say? For me, it depends on the ingredients. For example, my mom makes stuffing, that goes in the turkey. If it's cooked in a casserole dish, it's dressing.
No matter what you call it, you're going to want to try this recipe! Pastry Chef Online brings her fabulous Wild Rice Stuffing to the table tonight. And y'all, this looks amazing and unique and so, so, so tasty.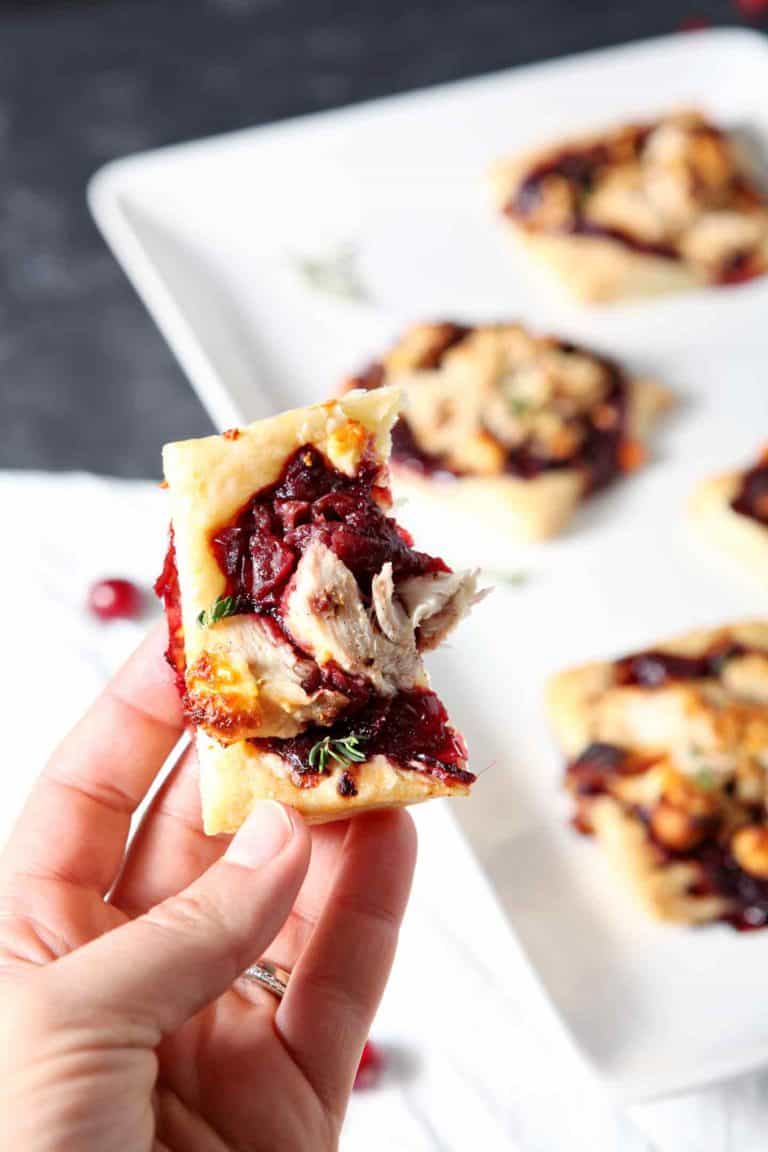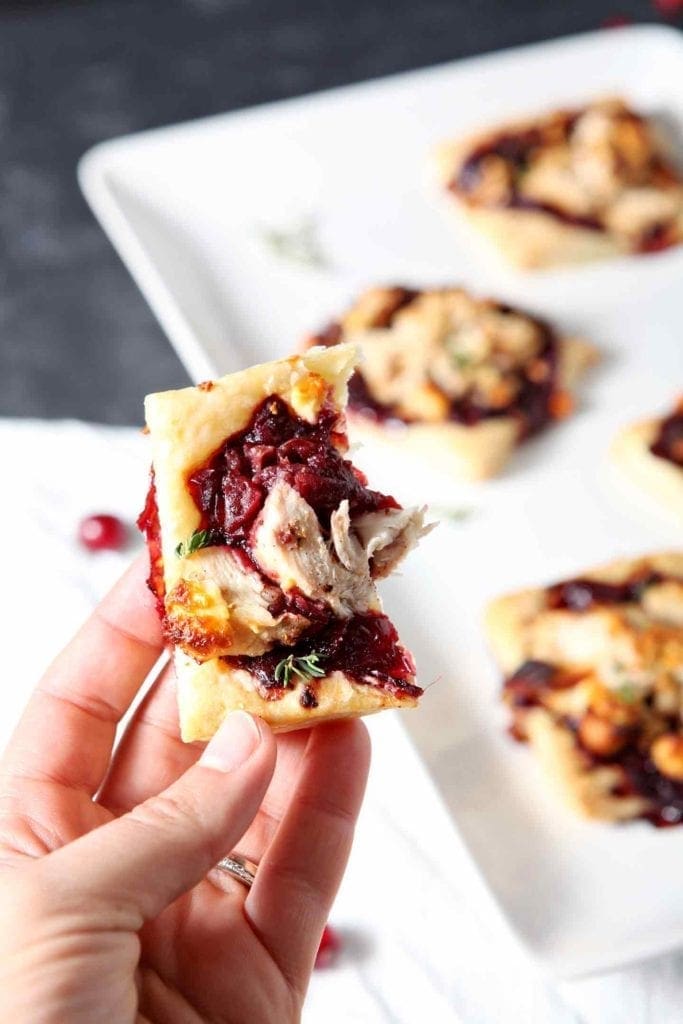 I'm bringing a finger food for us tonight: Cranberry Turkey Puff Pastry Tartlets.
These tartlets can serve as an appetizer or an entree, and they're perfect with whatever turkey you have on hand. (So if it's freshly cooked, AWESOME. If you've got leftovers, COOL!)
This combination of sweet, spicy and salty is a winner, and I look forward to making it again this year!
How do you feel about CORN for the Thanksgiving table? For a long time, I've been obsessed with corn casserole. And tonight, Pook's Pantry is bringing this favorite: Easiest Five Ingredient Corn Casserole. Yes, please and thank you!
Did you know you can make TURKEY in the slow cooker? Oh, yes you can! Jessica Gavin breaks it down with her Crock Pot Turkey Breast for dinner tonight!
And this week, we're coming at you with two Thanksgiving-themed desserts! Because OF COURSE we wanted to offer you some options when it comes to Thanksgiving dessert. #priorities
First, Comfortably Domestic is serving up her Caramel Pumpkin Mousse. Caramel and pumpkin together are a dreamy combination, and I am drooling! (Do y'all happen to remember by Pumpkin Caramel Cream Cheese Swirl Blondies? Mmmhmm.)
While I wouldn't think to serve a mousse on Thanksgiving Day, I love that Jenni whipped this up. And I'm sorely tempted to make it for ours because YUM.
Are you a mousse fan, too?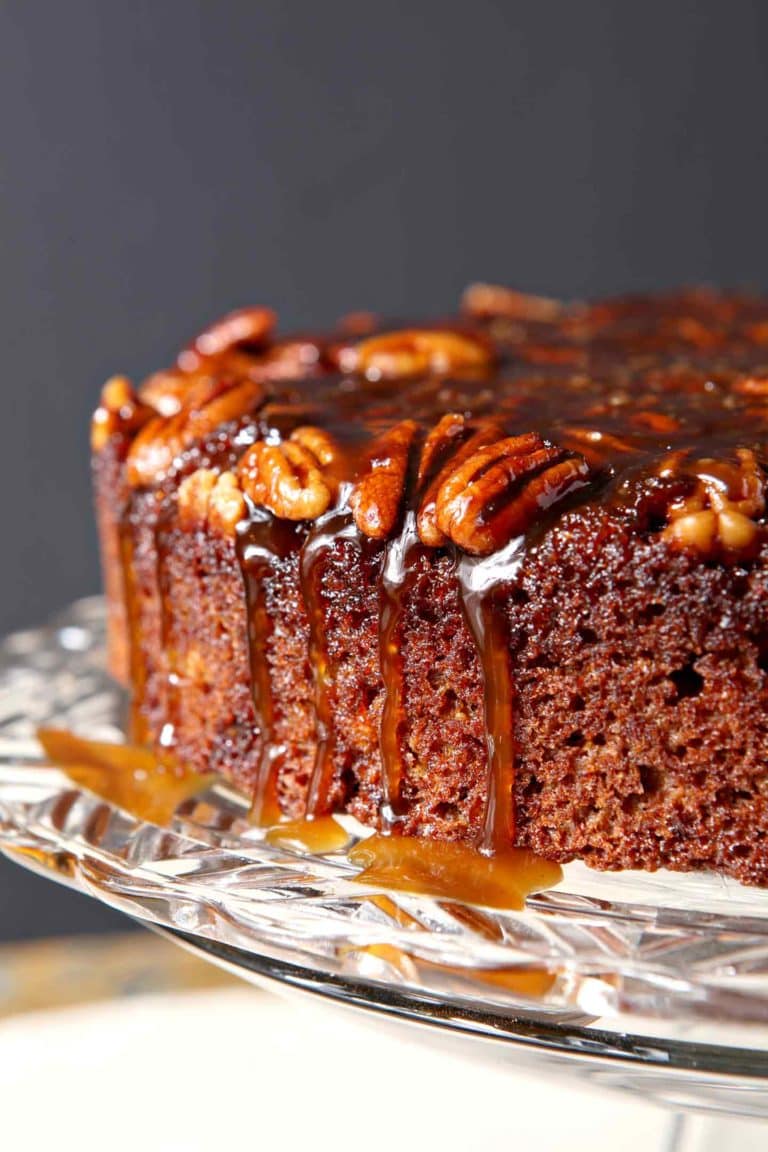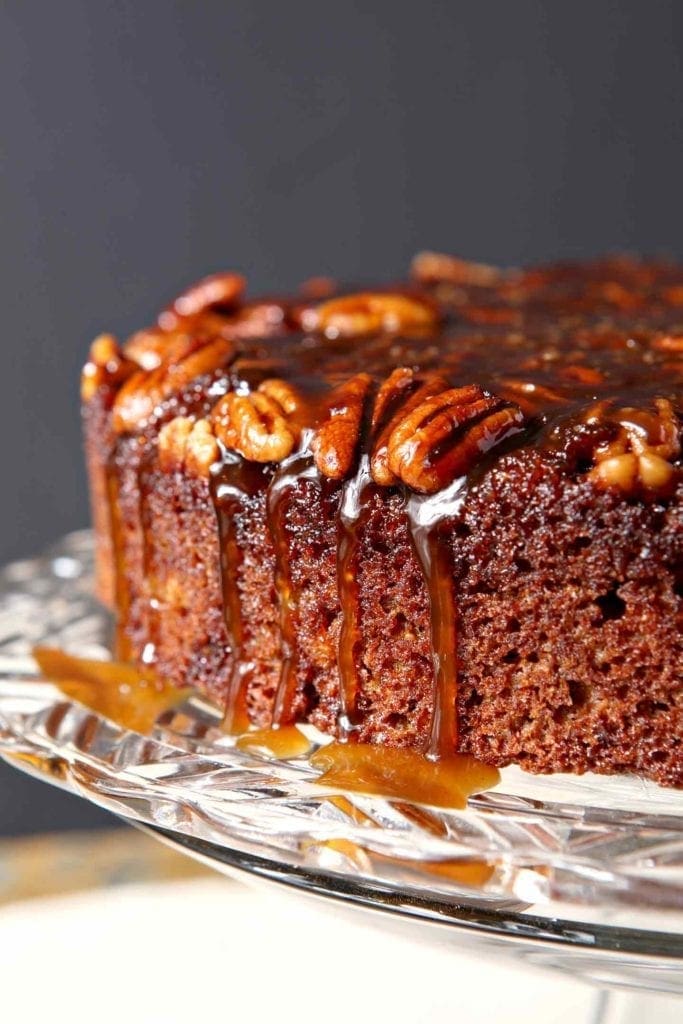 I'm baking my Praline Pumpkin Upside Down Cake. This cake has been a favorite ever since it was developed two years ago, and for good reason. LOOK at that drip, and look at those ingredients! (Please note that bourbon is involved because OF COURSE bourbon is involved.)
Assuming you're into the ingredient list, I have a good feeling you'll adore this cake, too.
…
See you next week with new recipes and a new menu plan!
Thank you for spending part of your day with me. I hope have a wonderful and delicious weekend.