Dinner Divas Weekly Meal Plan: Week 82
Looking for some food inspiration for next week's menu? Look no farther than the Dinner Divas weekly meal plan, a comprehensive plan that includes FIVE dinners and two extras, be they drinks, desserts, sides, etc. This eclectic meal plan, which includes relatively healthy dishes that won't take all day to cook, is meant to help busy cooks plan for the week ahead! We hope this meal plan provides great ideas and delicious dishes for your family.
Welcome to this week's Dinner Divas Weekly Meal Plan! Our menu this week is delicious. Comfort food, easy weeknight meals and gorgeous desserts… The Dinner Divas have put together a fantastic week of recipes for you.
Make sure you are subscribed so you don't miss a single recipe!
Here's how it works: Every Friday morning, I'll share a new menu plan on The Speckled Palate. It will consist of FIVE dinner options, plus TWO extras. Those extras could be side dishes, dessert, drinks, etc. The Dinner Divas weekly menu plans will feature (mostly) healthy, seasonal foods that don't take all day to prepare. We hope that this weekly menu lets you make your shopping list and inspires you for the week ahead. I'd love to hear from you & see your creations!
Post a pic using #DinnerDivas and tag @speckledpalate! I hope this weekly menu plan provides inspiration and makes life a little easier… one meal at a time.
Y'all ready for this?
We're doing the opposite of #MeatlessMonday today because we're making Pastry Chef Online's Smoky Beef Carnitas! (Let's be clear: Meatless Monday is awesome, but so are carnitas, and the smokiness in these is out-of-this-world and insanely comforting for the chilly weather ahead!)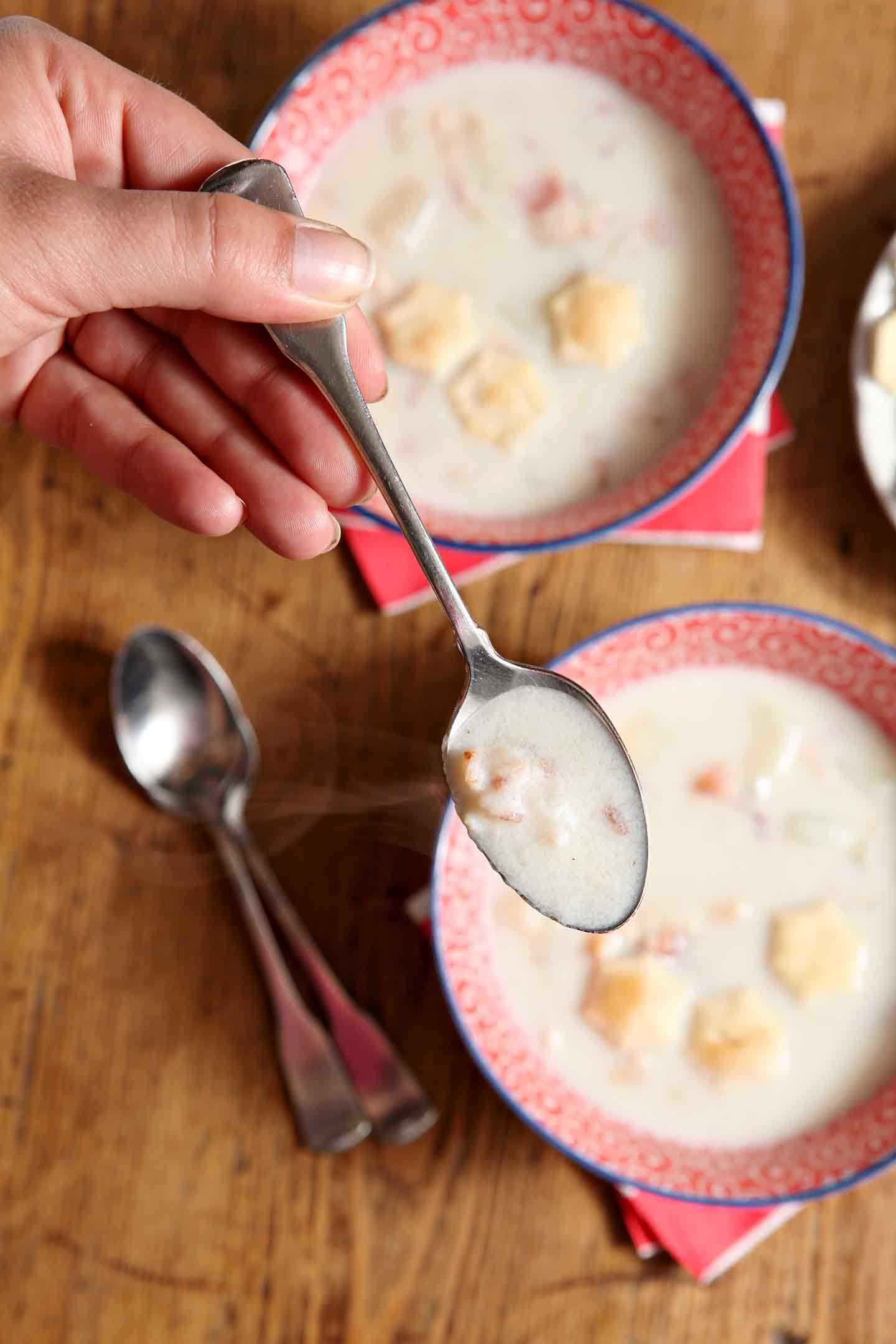 Tonight, we're cooking up Bob's Bacon Potato Clam Chowder! This recipe, given to me by my mom's husband, is a favorite in our house because it's warm and delicious and comforting without being so utterly rich.
Pook's Pantry is combining a few of my favorite things in our Wednesday meal: Brown Sugar Bourbon Salmon. Bourbon and brown sugar and salmon together? Oh, yes, friends! How insanely tasty does this sound to you?
Comfortably Domestic is bringing the comfort tonight with her Minestrone Vegetable Soup! This veggie-centric soup is exactly what I want to eat on a Thursday night, especially with all these cold fronts coming through DFW and bringing actual fall weather.
Tonight, we're making Life's a Feast's Chicken with Preserved Lemon and Olives! I'm utterly intrigued by the preserved lemon used in this dish, and y'all know I am all about a delightful chicken dish for dinner!
Three LOUD cheers for Pook's Pantry and her Apple Cider Bourbon Cocktail! Apple cider paired with bourbon is a fall favorite of mine, and I cannot wait to try this cocktail!
Comfortably Domestic is thinking ahead to Thanksgiving and has offered up her How to Freeze Pies to Bake Later post for dessert this week. I had no idea we could freeze a pie to bake later, and I am PUMPED to give this a try for the upcoming holidays!
…
See you next week with new recipes and a new menu plan!
Thank you for spending part of your day with me, have a wonderful and delicious weekend.