Dinner Divas Weekly Meal Plan: Week 80
Looking for some food inspiration for next week's menu? Look no farther than the Dinner Divas weekly meal plan, a comprehensive plan that includes FIVE dinners and two extras, be they drinks, desserts, sides, etc. This eclectic meal plan, which includes relatively healthy dishes that won't take all day to cook, is meant to help busy cooks plan for the week ahead! We hope this meal plan provides great ideas and delicious dishes for your family.
Welcome to this week's Dinner Divas Weekly Meal Plan! Our menu this week is delicious. Comfort food, easy weeknight meals and gorgeous desserts… The Dinner Divas have put together a fantastic week of recipes for you.
Make sure you are subscribed so you don't miss a single recipe!
Here's how it works: Every Friday morning, I'll share a new menu plan on The Speckled Palate. It will consist of FIVE dinner options, plus TWO extras. Those extras could be side dishes, dessert, drinks, etc. The Dinner Divas weekly menu plans will feature (mostly) healthy, seasonal foods that don't take all day to prepare. We hope that this weekly menu, shared on Friday mornings, gives you the chance to make your shopping list and prepare for the week ahead. I'd love to hear from you & see your creations!
Post a pic using #DinnerDivas and tag @speckledpalate! I hope this weekly menu plan provides inspiration and makes life a little easier… one meal at a time.
Y'all ready for this?
I don't know about your Mondays, but I sometimes struggle with getting dinner on the table, what with various plans and the week just beginning. Pook's Pantry solves that problem for me today with her Slow Cooker Chipotle Turkey Pumpkin Chili! This scrumptious chili cooks all day in the slow cooker and is super easy to throw together before cooking.
Mmm. I'm a sucker for any dish served over rice, and I have a feeling Comfortably Domestic's Nut Free Chicken Satay with Coconut Rice will be a yummy addition to any week, let alone this lovely Tuesday. While I love chicken satay, I've never made it myself before and am excited to give it a try. Have you ever made chicken satay at home?
Southern Chicken & Dumplings. What can I say about this dish other than I absolutely adore it?
Pastry Chef Online's rendition of the classic Southern dish makes my mouth water, and for good reason: it's absolutely perfect and comforting!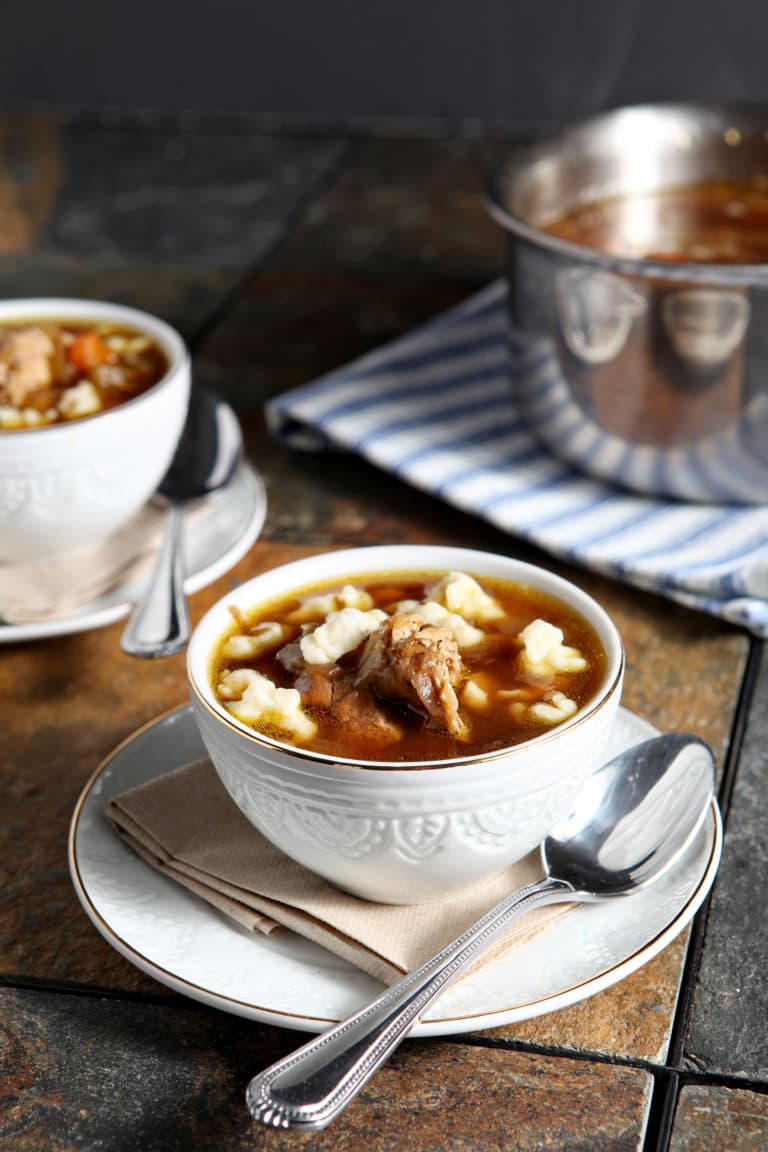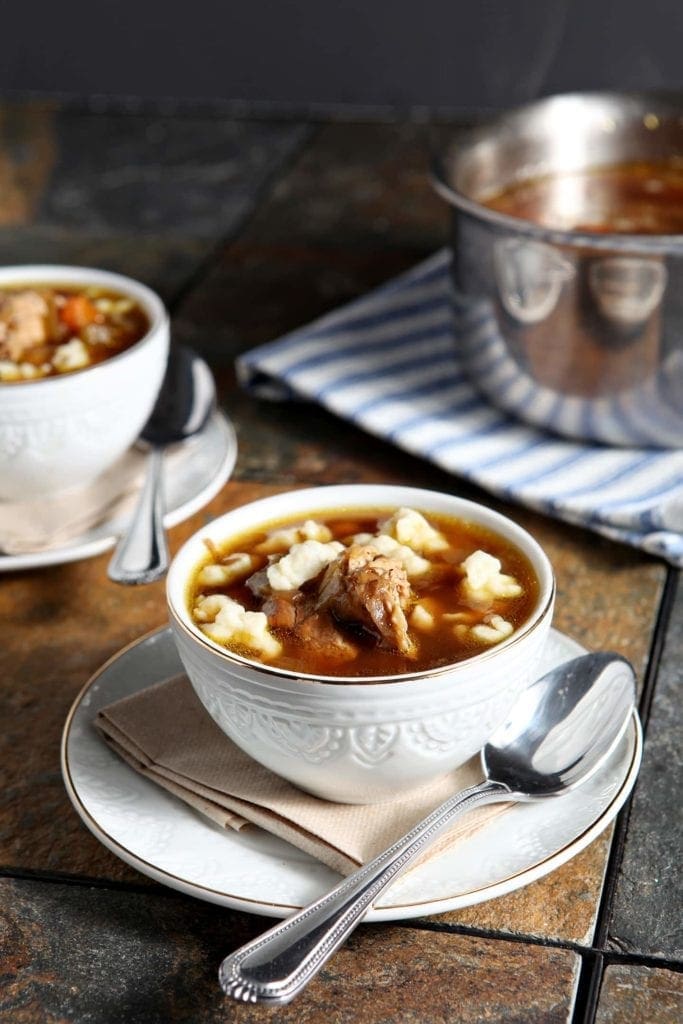 Tonight, we're continuing the comfort theme and serving my Chicken Spaetzle Soup.
This comfort food dish is a favorite of mine when the weather turns chilly. Whenever I make it, I think of my grandmother and our family up in Pennsylvania.
Are you a lamb fan? My husband loooooooves it. I have no doubt that he will be thrilled to learn that The Country Cleaver's Indian Lamb and Potato Stew is on the menu for tonight. While this recipe is a little different than what we'd normally make at home, I'm excited to give it a try!
Just in time for Halloween, Pook's Pantry serves up her Pumpkin Empanadas! How cute and perfectly spooky are these?!? I can imagine they would be fun to put together with kids and to serve on Halloween before trick-or-treating.
Finally, we have Comfortably Domestic's Apple Cheddar Bacon Scones. Y'all know I'm all about savory scones and biscuits. Pair with various fall entrees, and these little scones are perfection!
…
See you next week with new recipes and a new menu plan!
Thank you for spending part of your day with me, have a wonderful and delicious weekend.