Dinner Divas Weekly Meal Plan: Week 79
Looking for some food inspiration for next week's menu? Look no farther than the Dinner Divas weekly meal plan, a comprehensive plan that includes FIVE dinners and two extras, be they drinks, desserts, sides, etc. This eclectic meal plan, which includes relatively healthy dishes that won't take all day to cook, is meant to help busy cooks plan for the week ahead! We hope this meal plan provides great ideas and delicious dishes for your family.
Welcome to this week's Dinner Divas Weekly Meal Plan! Our menu this week is delicious. Comfort food, easy weeknight meals and gorgeous desserts… The Dinner Divas have put together a fantastic week of recipes for you.
Make sure you are subscribed so you don't miss a single recipe!
Here's how it works: Every Friday morning, I'll share a new menu plan on The Speckled Palate. It will consist of FIVE dinner options, plus TWO extras. Those extras could be side dishes, dessert, drinks, etc. The Dinner Divas weekly menu plans will feature (mostly) healthy, seasonal foods that don't take all day to prepare. We hope that this weekly menu, shared on Friday mornings, gives you the chance to make your shopping list and get organized for the week ahead. I'd love to hear from you & see your creations!
Post a pic using #DinnerDivas and tag @speckledpalate! I hope this weekly menu plan provides inspiration and makes life a little easier… one meal at a time.
Y'all ready for this?
Y'all know I'm a sucker for a good slow cooker meal. (Hello, I have so many good recipes to choose from!) Comfortably Domestic brings us her Slow Cooker Roasted Chicken and Root Vegetables for tonight, and my goodness, does it sound PERFECT.
Breakfast for dinner, anyone? Pastry Chef Online brings the flavor with her Apple Cider Doughnut Baked French Toast. How could we NOT enjoy this decadent meal on a Tuesday?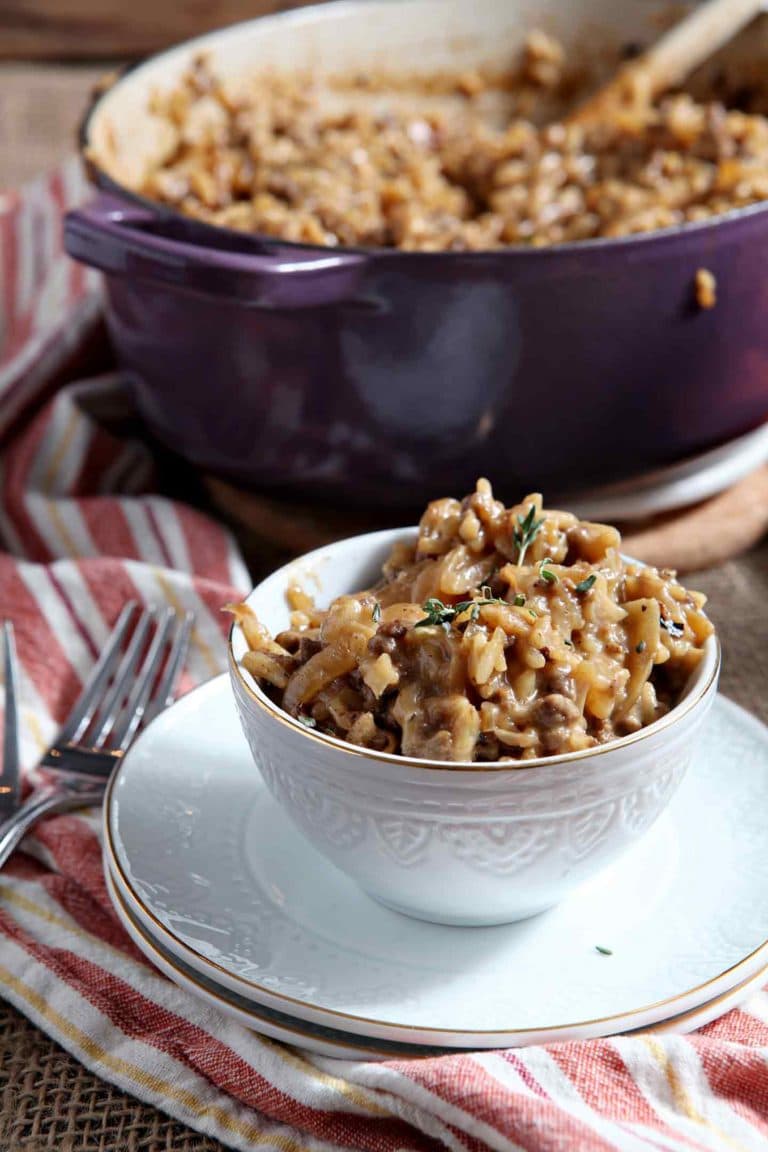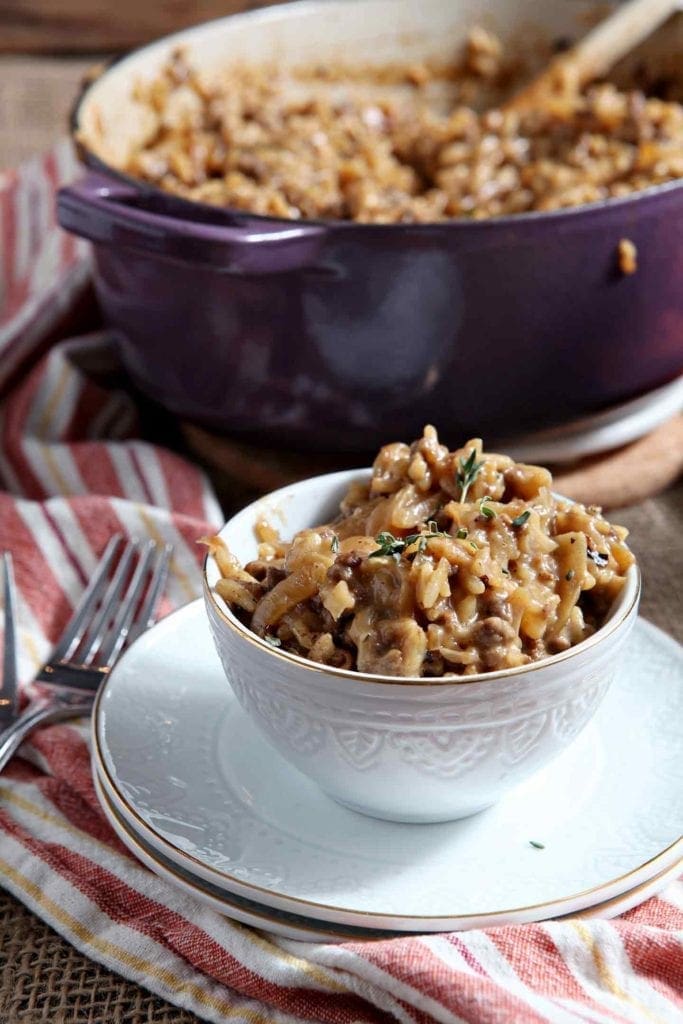 Tonight, we're spending a little time in the kitchen and making my French Onion Risotto. French onion flavors meld with the creaminess of risotto to create the ultimate fall comfort food. While this risotto takes a little bit of time and some hands-on effort, it's well-worth it! Promise!
Thursday night is all about the comfort! Pook's Pantry is serving up Red Wine Braised Short Ribs with Rutabaga, which, honestly, sounds like a dream right now. Fall apart short ribs that cook with wine? Yes, please.
Hip, hip, hooray for FRIDAY! And for these Chipotle Chicken Enchiladas with Black Beans and Roasted Butternut Squash from Country Cleaver. I cannot get over how flavorful and decadent these enchiladas sound. And what better way to welcome the weekend than with something like this?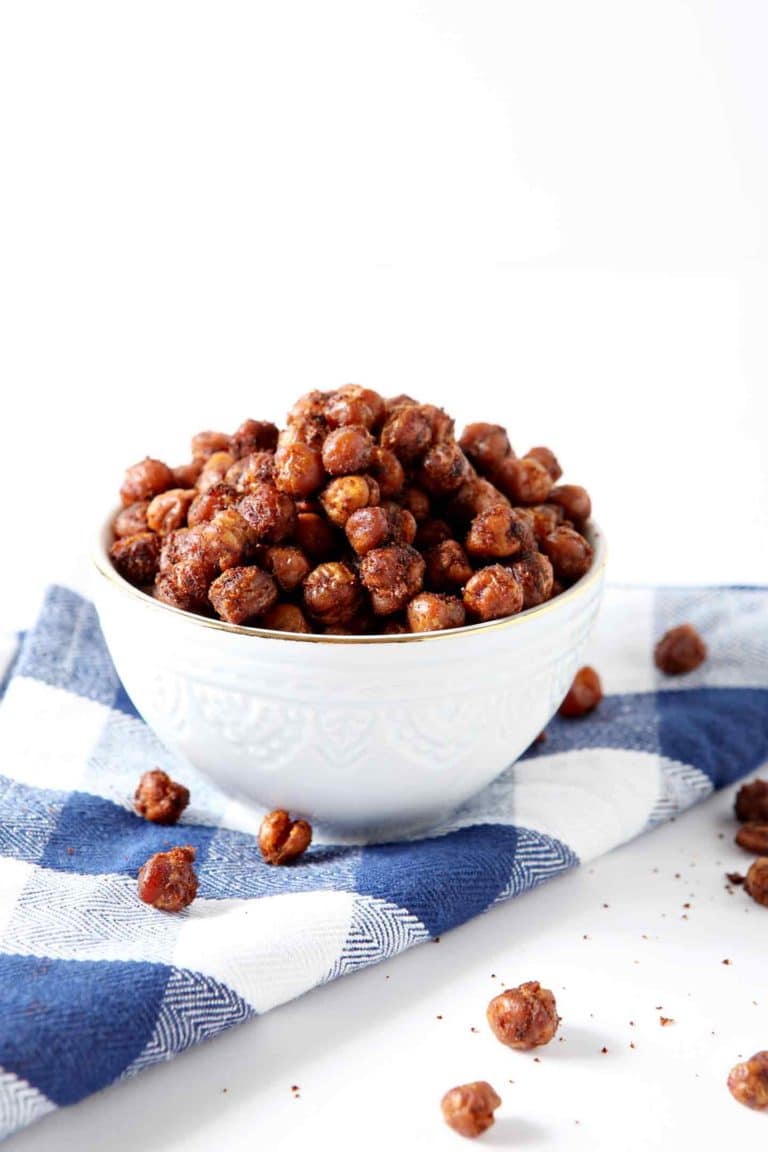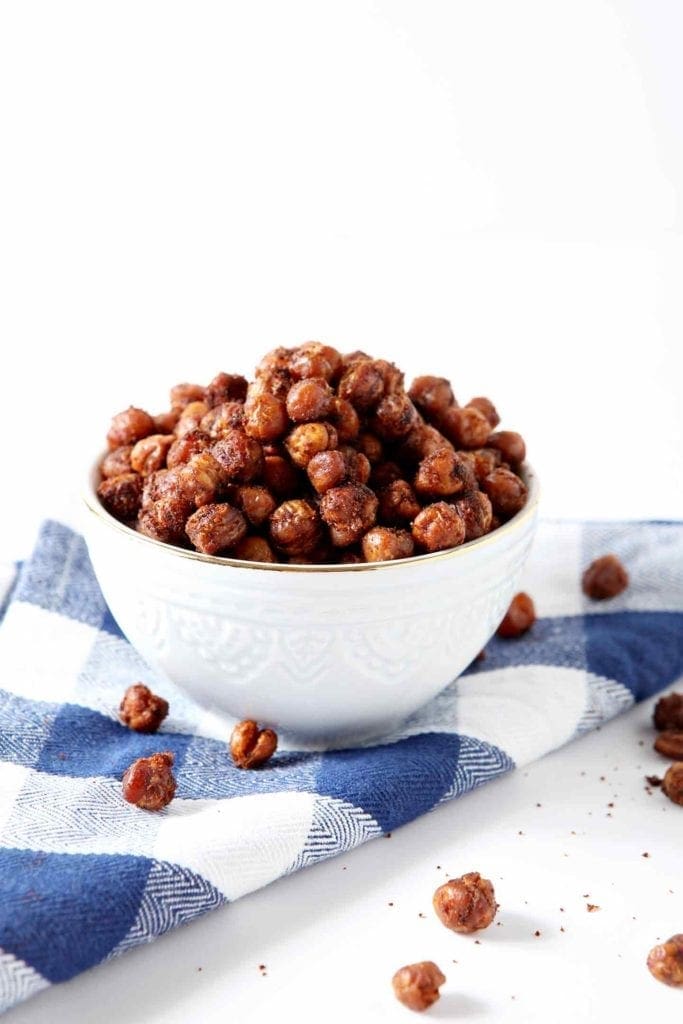 This week's nibble is from this here blog: Crispy Taco Spiced Chickpeas. I've been snacking like a champion these days (thank you, breastfeeding) and thought y'all might like these as a snack, too!
Pastry Chef Online brings us our dessert of the week: Malted Milk Ball Spider Cookies. These cookies are seriously the cutest! I can imagine they would be super fun to make with children, too, and are perfect for upcoming spooky gatherings!
…
See you next week with new recipes and a new menu plan!
Thank you for spending part of your day with me, have a wonderful and delicious weekend.