Dinner Divas Weekly Meal Plan: Week 72
Looking for some food inspiration for next week's menu? Look no farther than the Dinner Divas weekly meal plan, a comprehensive plan that includes FIVE dinners and two extras, be they drinks, desserts, sides, etc. This eclectic meal plan, which includes relatively healthy dishes that won't take all day to cook, is meant to help busy cooks plan for the week ahead! We hope this meal plan provides great ideas and delicious dishes for your family.
Welcome to this week's Dinner Divas Weekly Meal Plan! I'm super excited about our menu this week. Comfort food, easy weeknight meals and gorgeous desserts. The Dinner Divas have put together a fantastic week of recipes for you.
Make sure you are subscribed so you don't miss a single recipe!
Here's how it works: Every Friday morning, I share a new menu plan that consists of FIVE dinner options, plus TWO extras. Those extras could be side dishes, dessert, drinks, etc. The Dinner Divas weekly menu plans will feature (mostly) healthy, seasonal foods that don't take all day to prepare. We hope that this weekly menu, shared on Friday mornings, gives you the chance to make your shopping list and get organized for the week ahead. I'd love to hear from you & see your creations!
Post a pic using #DinnerDivas and tag @speckledpalate! I hope this weekly menu plan provides inspiration and makes life a little easier… one meal at a time.
Y'all ready for this?
It wouldn't be labor day without firing up the grill! I absolutely love what Pook's Pantry has done with her Bacon Goat Cheese Burger with Pepper Jam. SUPER decadent, perfect for a crowd and absolutely wonderful for tonight. Who wants one?
Comfortably Domestic is shaking up our normal routine with an entree that looks straight out of a magazine: Rosemary Pesto Pork Roulade.
How gorgeous is this pork?
Wouldn't you like to enjoy some of this?
It's easier than it looks!
Wednesday is a day for another burger! This time, Pastry Chef Online is cookin' up her Smashed Reuben Burgers! First, I've gotta know if you're a reuben fan. Next, I need to know how you'd serve yours and if you'd do exactly what Jenni suggests because holy cow, does it sounds fantastic right now.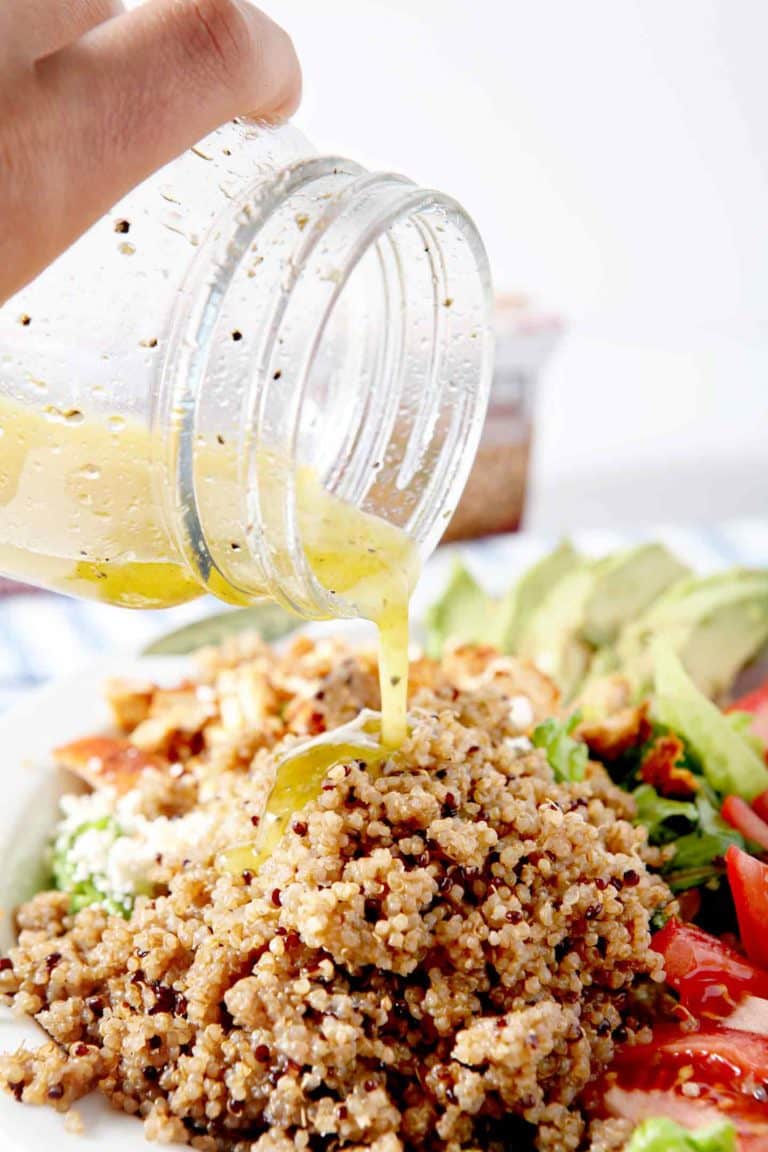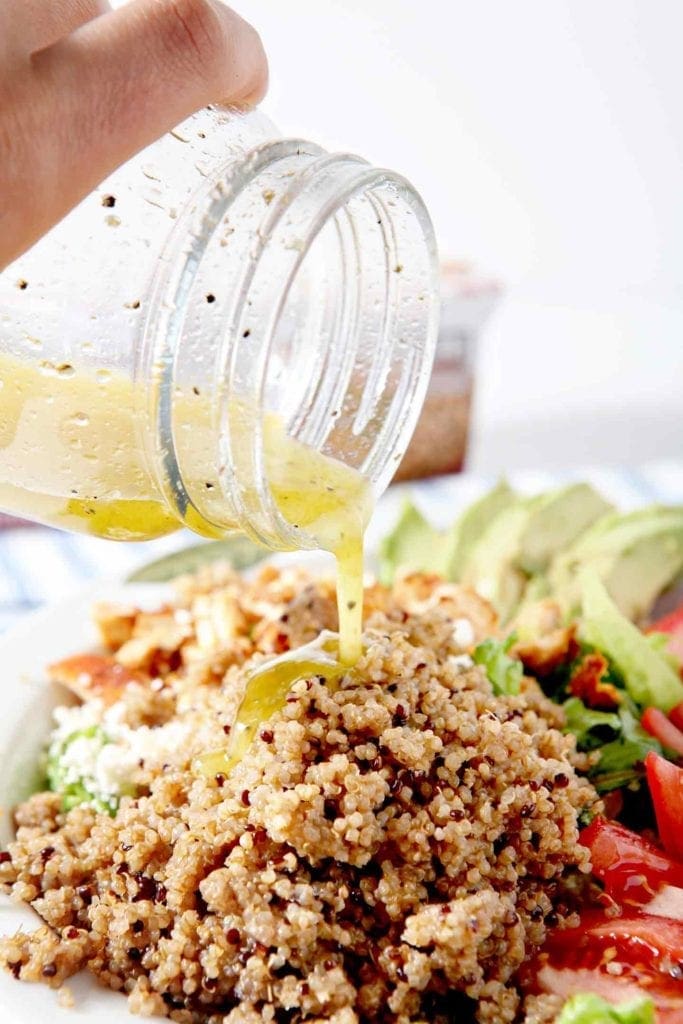 Tonight, we're in for a lighter dinner with my Summer Quinoa Salad. I've been making this for myself a lot for lunch because it's crazy easy, but it would make a fabulous dinner, as well!
Our last meal of the week is My Imperfect Kitchen's Spicy Watermelon Salad with Tequila Avocado Dressing! This watermelon salad is the stuff dreams are made of because summertime bounty + spice + tequila sounds AMAZING to me!
Is this a dish you would try? I certainly hope so!
Our nibble this week comes from Comfortably Domestic. Quite honestly, her White Chocolate Raspberry Scones are something I would eat for breakfast, lunch OR dinner. More so, I have a feeling they would NOT last long in our house.
Lastly, we've got Pook's Pantry's Vanilla Cupcakes with Strawberry Cream Cheese Frosting to finish off our weekly menu. There's something so fresh about these cupcakes, and not only that, but they're gorgeous, too!
…
See you next week with new recipes and a new menu plan!
Thank you for spending part of your day with me, have a wonderful and delicious weekend.