Looking for some food inspiration for next week's menu? Look no farther than the Dinner Divas weekly meal plan, a comprehensive plan that includes FIVE dinners and two extras, be they drinks, desserts, sides, etc. This eclectic meal plan, which includes relatively healthy dishes that won't take all day to cook, is meant to help busy cooks plan for the week ahead! We hope this meal plan provides great ideas and delicious dishes for your family.
Welcome to this week's Dinner Divas Weekly Meal Plan! I'm super excited about our menu this week. Comfort food, easy weeknight meals and gorgeous desserts. The Dinner Divas have put together a fantastic week of recipes for you.
Make sure you are subscribed so you don't miss a single recipe!
Here's how it works: Every Friday morning, I will share a new menu plan on The Speckled Palate that will consist of FIVE dinner options, plus TWO extras. Those extras could be side dishes, dessert, drinks, etc. The Dinner Divas weekly menu plans will feature (mostly) healthy, seasonal foods that don't take all day to prepare. We hope that this weekly menu, shared on Friday mornings, gives you the chance to make your shopping list and get organized for the week ahead. I'd love to hear from you & see your creations!
Post a pic using #DinnerDivas and tag @speckledpalate! I hope this weekly menu plan provides inspiration and makes life a little easier… one meal at a time.
Y'all ready for this?
I don't know about you, but our family is ALL about summer veggies these days! Which makes me believe that we are going to gobble up this Summer Vegetable Gratin Casserole from Comfortably Domestic.
Which veggies in this dish make you do a happy dance? Because ALL of them make me do one!
While my family and I don't intentionally eat a keto diet, I'm definitely down for a big 'ol bowl of Pastry Chef Online's Mexican-Style Instant Pot Crack Chicken! How good does this look, y'all?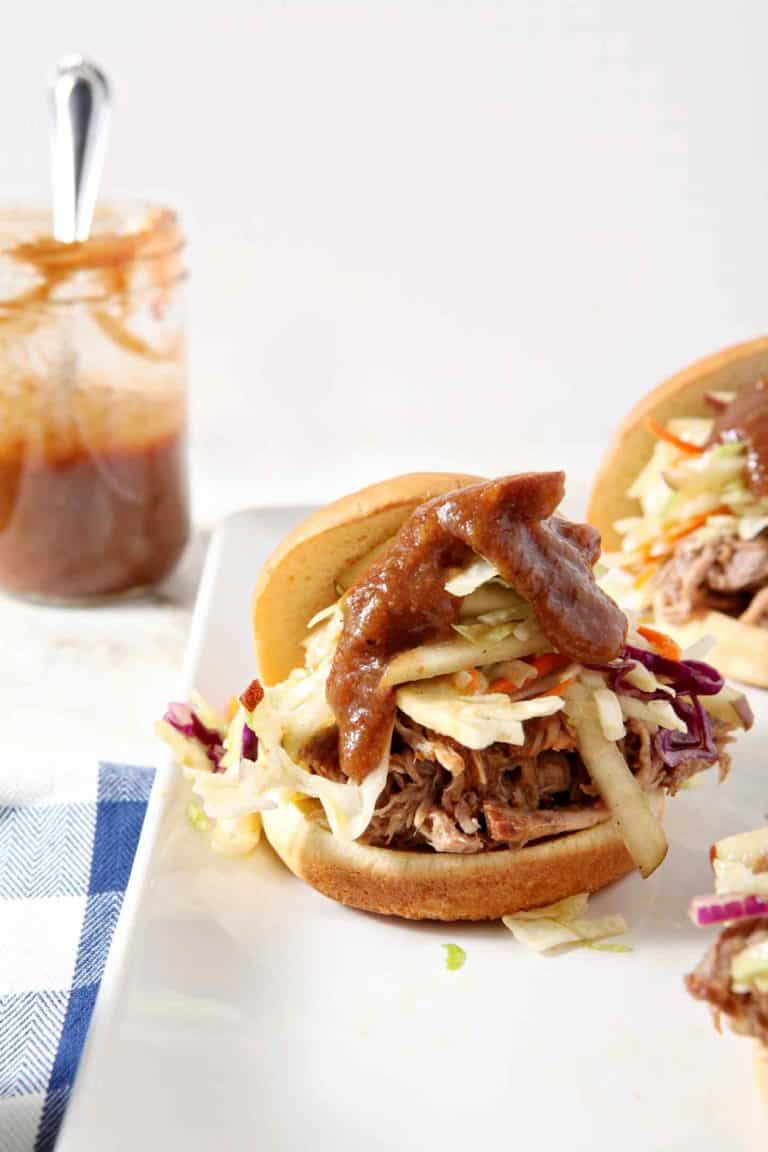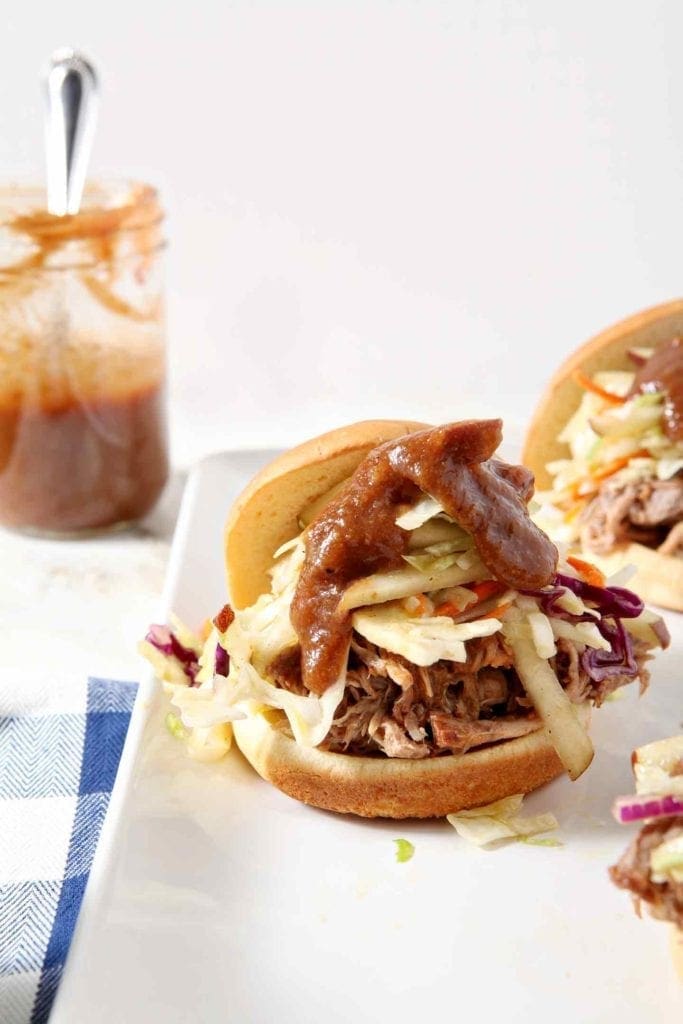 Being fifty months pregnant at this point (OK, OK, just 8.5, BUT STILL), I'm really looking forward to the fall and cooler weather. My recipe for Pear BBQ Pulled Pork Sandwiches with Pear Slaw is an ultimate fall go-to recipe for our family because it marries so many of my favorite flavors of the season.
By a show of hands, who's been enjoying hatch chiles this season?
🙋🏻‍♀️
I am ADORING My Imperfect Kitchen's recipe for Hatch Chile and Chicken Skillet Dinner. This balanced skillet is the perfect kind of meal for the whole family, assuming y'all don't mind a wee bit of spice in your lives for dinner.
Tonight, we're all about this flavorful dish that Pook's Pantry is bringing us: Instant Pot Split Pea Soup with Ham.
Do you have an Instant Pot? If so, do you love it? We use mine weekly, and I cannot wait to try this split pea soup in it because I bet that makes the recipe even easier than normal!
This week, our nibble is Pastry Chef Online's Hawaiian Roll French Toast Muffins! These muffins contain everything I want in a breakfast (because of that ooey, gooey goodness!), and I cannot wait to make 'em for my fam.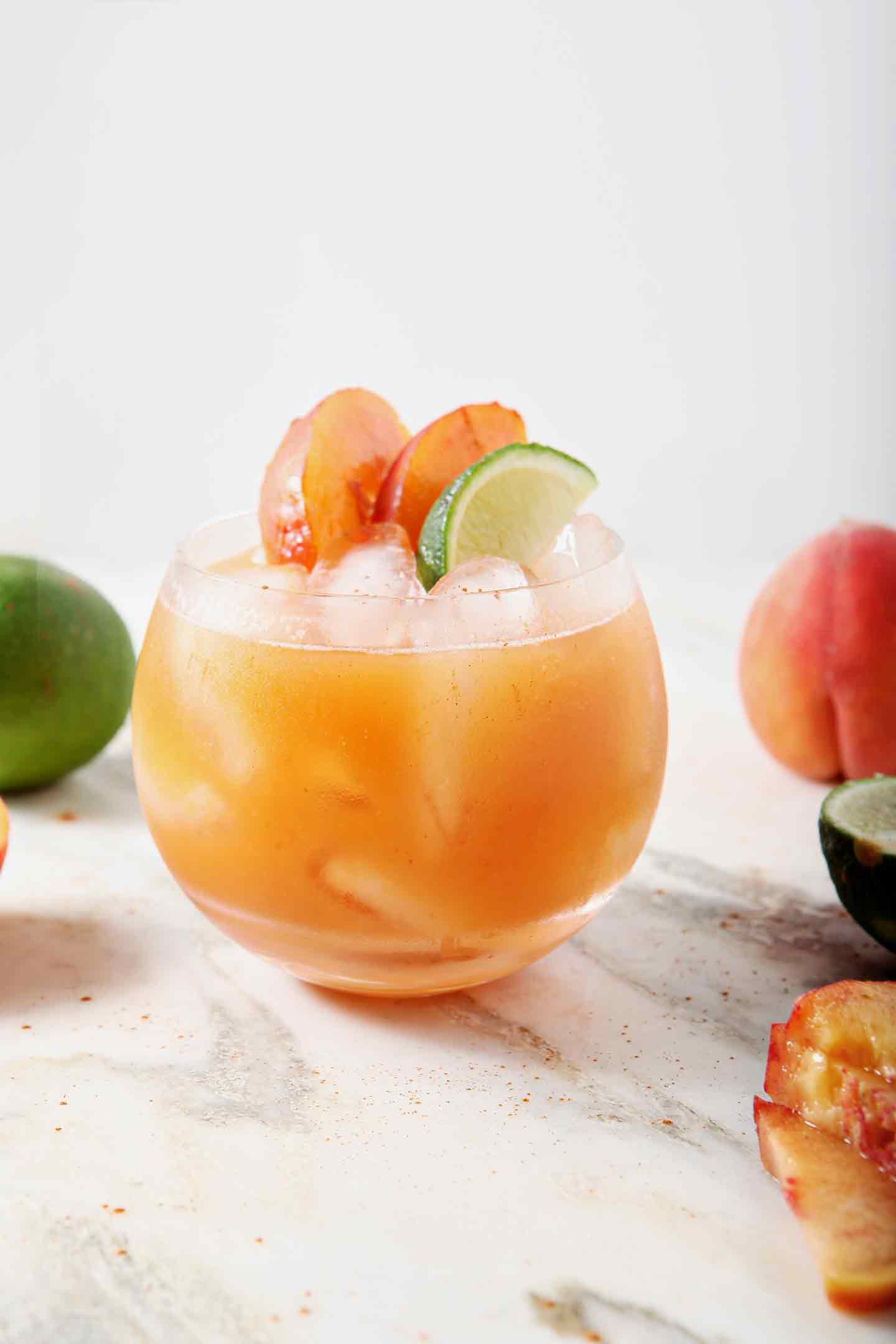 Lastly, we're featuring a DRINK this week: my Peach Moscow Mule! If you haven't had a chance to try this goodness yet and have some fresh peaches, I totally suggest you give it a try.
Not much of a drinker? Make this beaut into a tasty mocktail by leaving out the vodka. (I would know–I taste tested this goodness sans booze and have made it for myself several times since!)
…
See you next week with new recipes and a new menu plan!
Thank you for spending part of your day with me, have a wonderful and delicious weekend.