Dinner Divas Weekly Meal Plan: Week 69
Looking for some food inspiration for next week's menu? Look no farther than the Dinner Divas weekly meal plan, a comprehensive plan that includes FIVE dinners and two extras, be they drinks, desserts, sides, etc. This eclectic meal plan, which includes relatively healthy dishes that won't take all day to cook, is meant to help busy cooks plan for the week ahead! We hope this meal plan provides great ideas and delicious dishes for your family.

Welcome to this week's Dinner Divas Weekly Meal Plan! I'm super excited about our menu this week. Comfort food, easy weeknight meals and gorgeous desserts. The Dinner Divas have put together a fantastic week of recipes for you.
Make sure you are subscribed so you don't miss a single recipe!
Here's how it works: Every Friday morning, a new menu plan will be posted on The Speckled Palate. It will consist of FIVE dinner options, plus TWO extras. Those extras could be side dishes, dessert, drinks, etc. The Dinner Divas weekly menu plans will feature (mostly) healthy, seasonal foods that don't take all day to prepare. We hope that this weekly menu, shared on Friday mornings, gives you the chance to make your shopping list and get organized for the week ahead. I'd love to hear from you & see your creations!
Post a pic using #DinnerDivas and tag @speckledpalate! I hope this weekly menu plan provides inspiration and makes life a little easier… one meal at a time.
Y'all ready for this?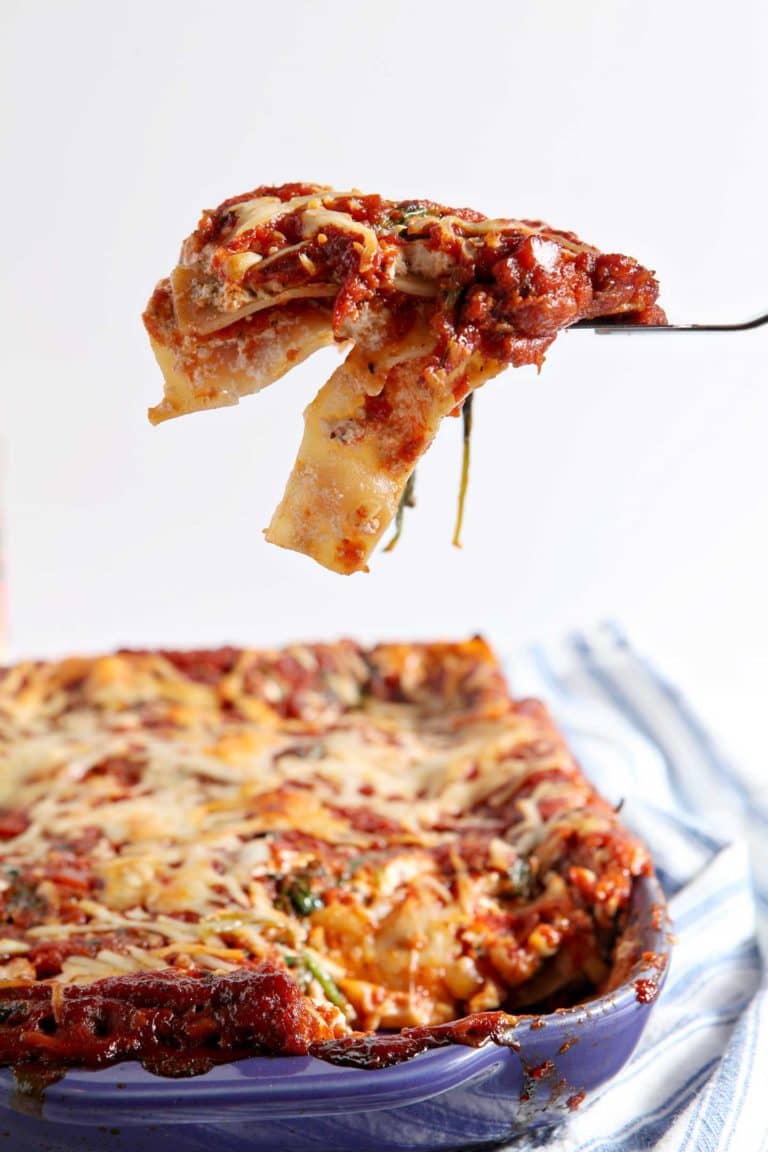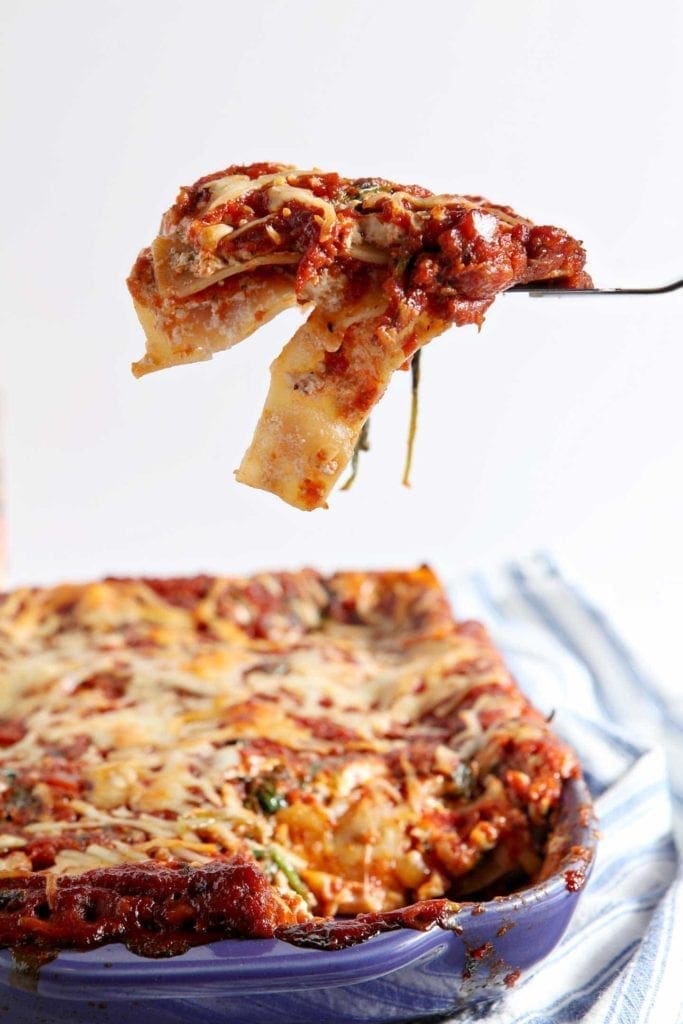 We're starting off the week with my Vegetarian Spinach Lasagna. This recipe is utterly delicious! While it requires some prep time, it's well worth the effort… and you could easily make it in advance this weekend if you don't want to have to put it together on Monday evening to make for a speedier dinner process.
Tonight, we're alllllll about My Imperfect Kitchen's Homemade Fried Rice. Like takeout, but better because you made it at home, so you know everything that's going into the dish. (And I don't know about you, but that's a BIG DEAL to me.)
Have you ever made fried rice at home before? Are you gonna give it a try this week?
Since we moved last Friday, we've been eating a ton of takeout. In response to this, I've been craving all kinds of veggies. I think Pook's Pantry has it right with her Garlic Lemon Quinoa with Vegetables. I mean, how delightful does this goodness look?
It's almost the weekend! Let's celebrate by firing up the grill and making Comfortably Domestic's Grilled Pork Steak. Y'all should know that as a Memphis girl, pork is near and dear to my heart. I love the sound of this pork steak. So simple, so savory, sooooooo delicious.
Sausage Gravy Pizza is what's for dinner, y'all! This pizza is the ultimate Friday night decadence, and Pastry Chef Online knows what she's doing. (Hi. Sausage gravy is one of my favorite things, and putting it on a pizza is utterly brilliant!)
We've got TWO desserts for y'all to try this week! (Because who doesn't love dessert? And who doesn't love a combination of flavors to go with their week?)
First up, we've got Cappuccino Brownies from My Imperfect Kitchen! How perfect are these brownies? If you're a cappuccino fan, these brownies are going to be a must-make for your weekend! I know they're one for mine. (And I will happily use my allotted caffeine for the day on one of 'em because YUM.)
Secondly are my Pimm's Pops. If you're a fan of a boozy dessert, this goodness is for you! Tasting like a classic Pimm's Cup, these popsicles are perfect for a lazy summer weekend with friends! (As an added bonus, you can make 'em booze-free by leaving out the Pimm's.)
…
See you next week with new recipes and a new menu plan!
Thank you for spending part of your day with me, have a wonderful and delicious weekend.