Dinner Divas Weekly Meal Plan: Week 66
Looking for some food inspiration for next week's menu? Look no farther than the Dinner Divas weekly meal plan, a comprehensive plan that includes FIVE dinners and two extras, be they drinks, desserts, sides, etc. This eclectic meal plan, which includes relatively healthy dishes that won't take all day to cook, is meant to help busy cooks plan for the week ahead! We hope this meal plan provides great ideas and delicious dishes for your family.
Welcome to this week's Dinner Divas Weekly Meal Plan! I'm super excited about our menu this week. Comfort food, easy weeknight meals and gorgeous desserts. The Dinner Divas have put together a fantastic week of recipes for you.
Make sure you are subscribed so you don't miss a single recipe!
Here's how it works: Every Friday morning, a new menu plan will be posted on The Speckled Palate. It will consist of FIVE dinner options, plus TWO extras. Those extras could be side dishes, dessert, drinks, etc. The Dinner Divas weekly menu plans will feature (mostly) healthy, seasonal foods that don't take all day to prepare. We hope that this weekly menu, shared on Friday mornings, gives you the chance to make your shopping list and get organized for the week ahead. I'd love to hear from you & see your creations!
Post a pic using #DinnerDivas and tag @speckledpalate! I hope this weekly menu plan provides inspiration and makes life a little easier… one meal at a time.
Y'all ready for this?
First up this week, Pook's Pantry is introducing some Thai flavors into our lives! Her Thai Turkey Meatballs with Peanut Sauce are incredibly colorful AND flavorful and a fun way to try something new to start the week!
I love a good salad in the summertime… and I adore how Comfortably Domestic is bringing the flavor with her Chicken Greek Salad! The combination of those toppings and that homemade dressing sound divine!
Summertime is ALSO for tomatoes and all the things you can put them in! I absolutely adore how Pastry Chef Online is changing up a traditional panzanella salad by adding more summery goodness. Her Summer Tomato Peach Panzanella is going to be delightful tonight!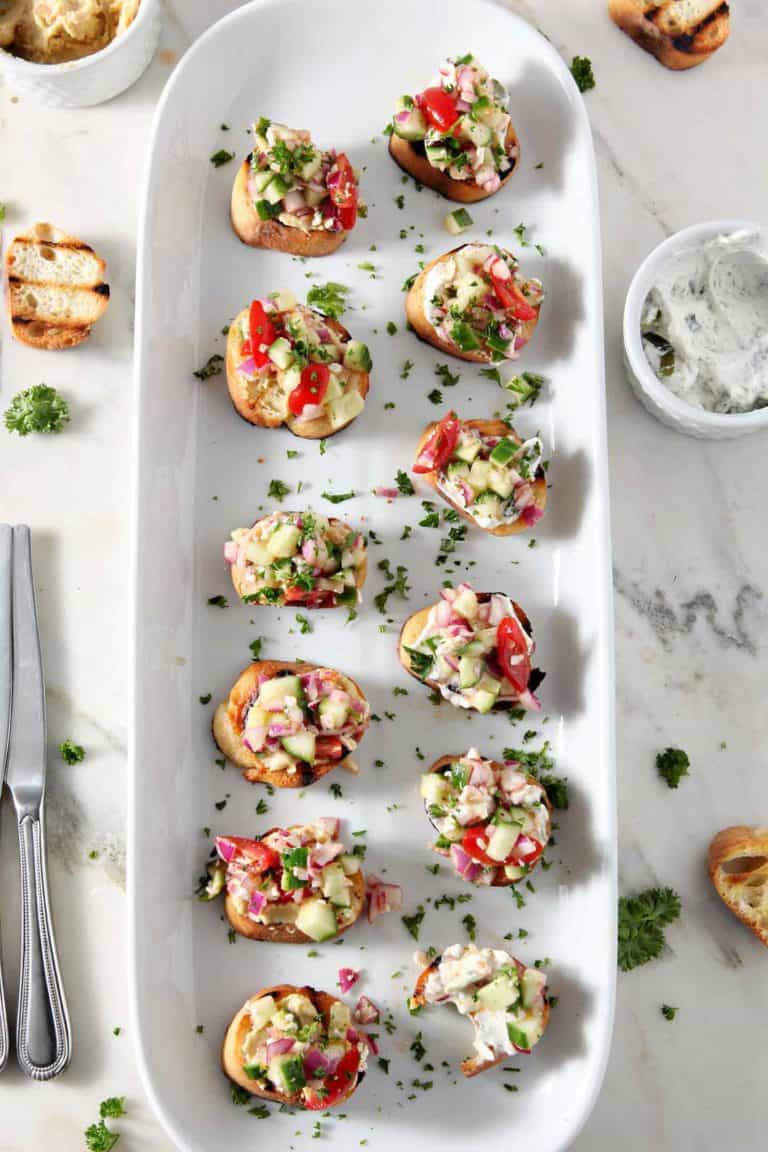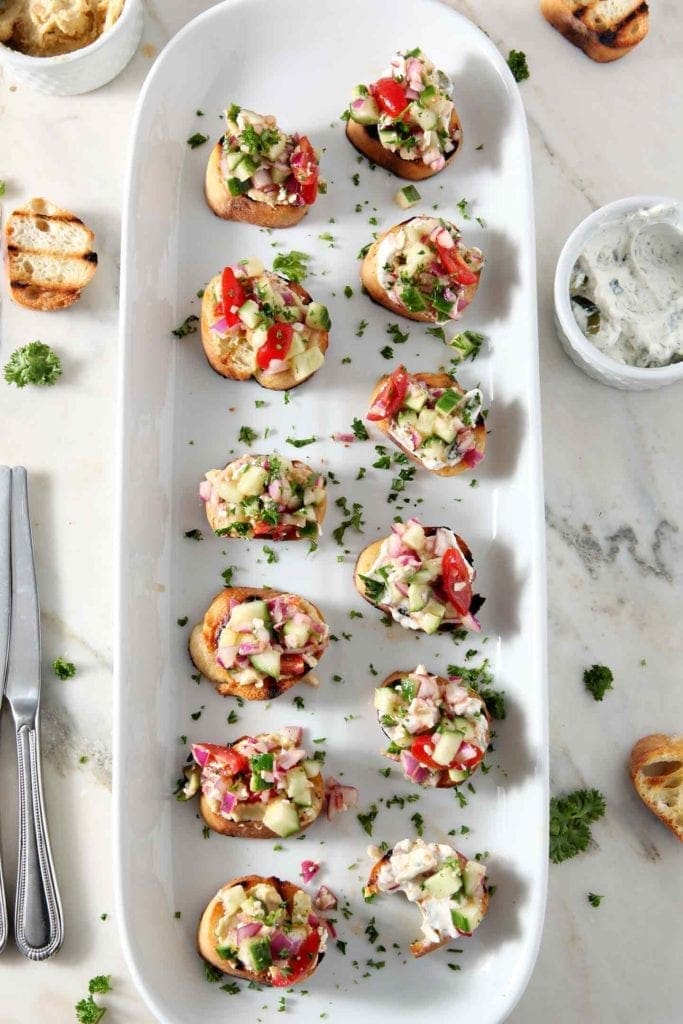 Bruschetta… for dinner! Why not? My Greek Bruschetta recipe celebrates the goodness of summer bounty–tomatoes, cucumber, red onions–and throws in some feta cheese, tzatziki and hummus. You can't go wrong with this combination of flavors on a hot night!
Friday night is for burgers! Specifically, these Turkey Shisito Burgers from My Imperfect Kitchen. I meaaaaan… can you imagine a better way to end the week?
As a Southerner, pimento cheese is one of my favorite things. I absolutely cannot wait to try Pastry Chef Online's Spicy Smoked Pimento Cheese! Whether you use it as a dip or on a sandwich, I know this is gonna be a homerun!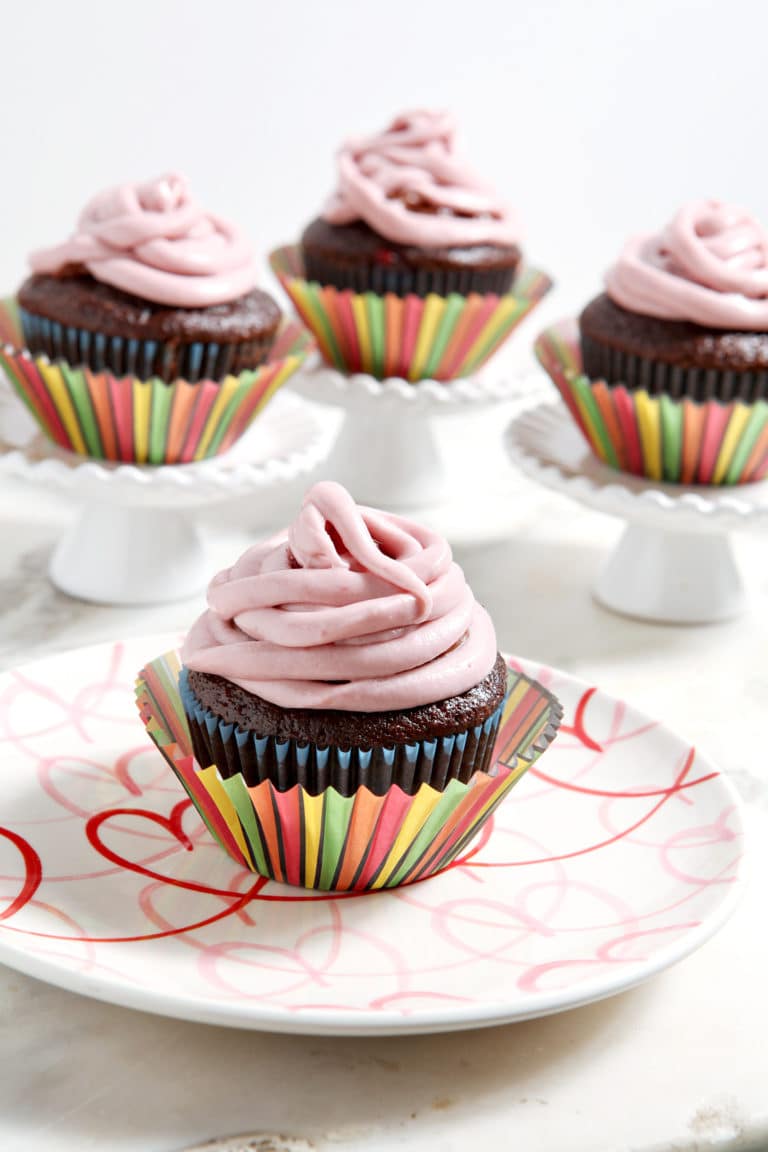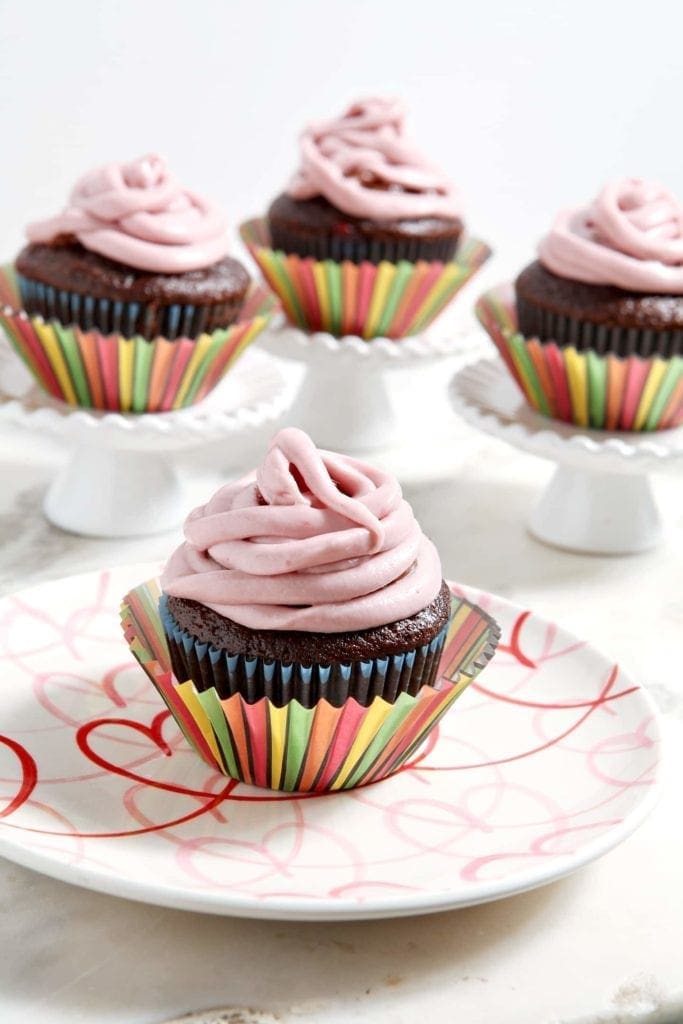 Last but not least, I've got a decadent dessert for us to enjoy this week! Chocolate-Covered Raspberry Cupcakes with Raspberry Chocolate Cream Cheese Filling and Raspberry Buttercream Frosting is certainly a mouthful to say… but these cupcakes are perfect for any kind of summer gathering.
…
See you next week with new recipes and a new menu plan!
Thank you for spending part of your day with me, have a wonderful and delicious weekend.