Looking for some food inspiration for next week's menu? Look no farther than the Dinner Divas weekly meal plan, a comprehensive plan that includes FIVE dinners and two extras, be they drinks, desserts, sides, etc. This eclectic meal plan, which includes relatively healthy dishes that won't take all day to cook, is meant to help busy cooks plan for the week ahead! We hope this meal plan provides great ideas and delicious dishes for your family.
Welcome to this week's Dinner Divas Weekly Meal Plan! I'm super excited about our menu this week. Comfort food, easy weeknight meals and gorgeous desserts. The Dinner Divas have put together a fantastic week of recipes for you.
Make sure you are subscribed so you don't miss a single recipe!
Here's how it works: Every Friday morning, a new menu plan will be posted on The Speckled Palate. It will consist of FIVE dinner options, plus TWO extras. Those extras could be side dishes, dessert, drinks, etc. The Dinner Divas weekly menu plans will feature (mostly) healthy, seasonal foods that don't take all day to prepare. We hope that this weekly menu, shared on Friday mornings, gives you the chance to make your shopping list and get organized for the week ahead. I'd love to hear from you & see your creations!
Post a pic using #DinnerDivas and tag @speckledpalate! I hope this weekly menu plan provides inspiration and makes life a little easier… one meal at a time.
Y'all ready for this?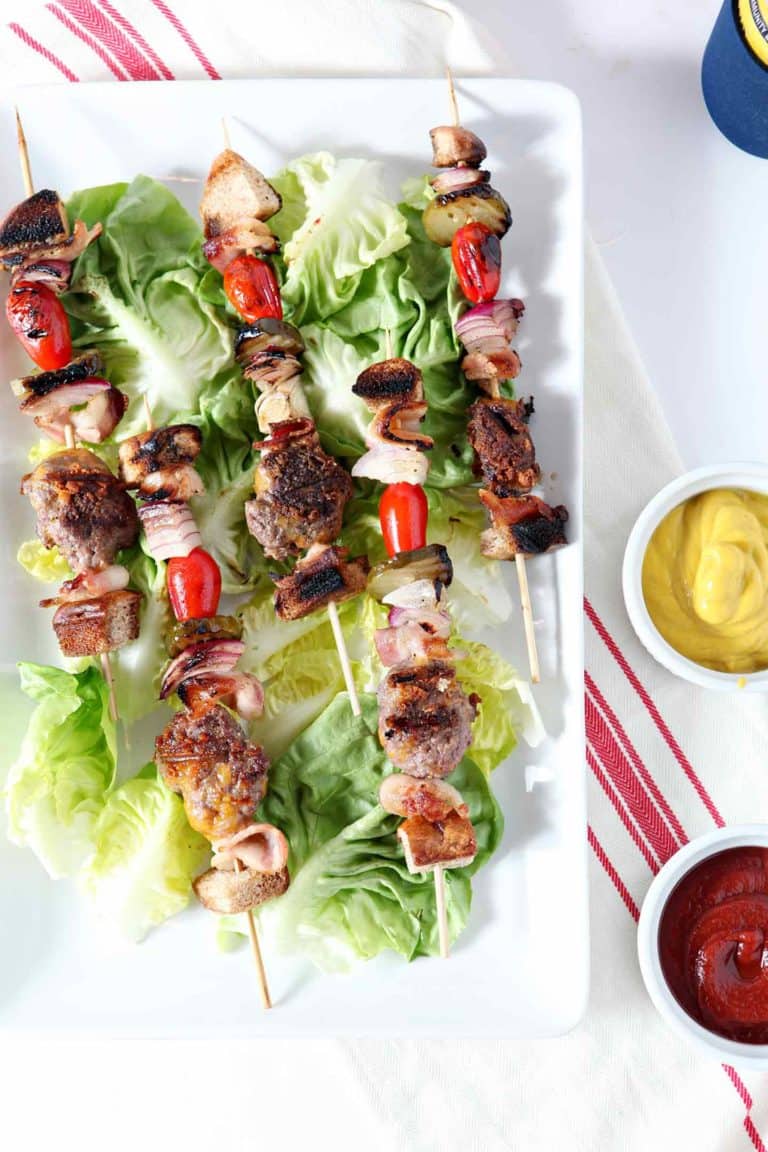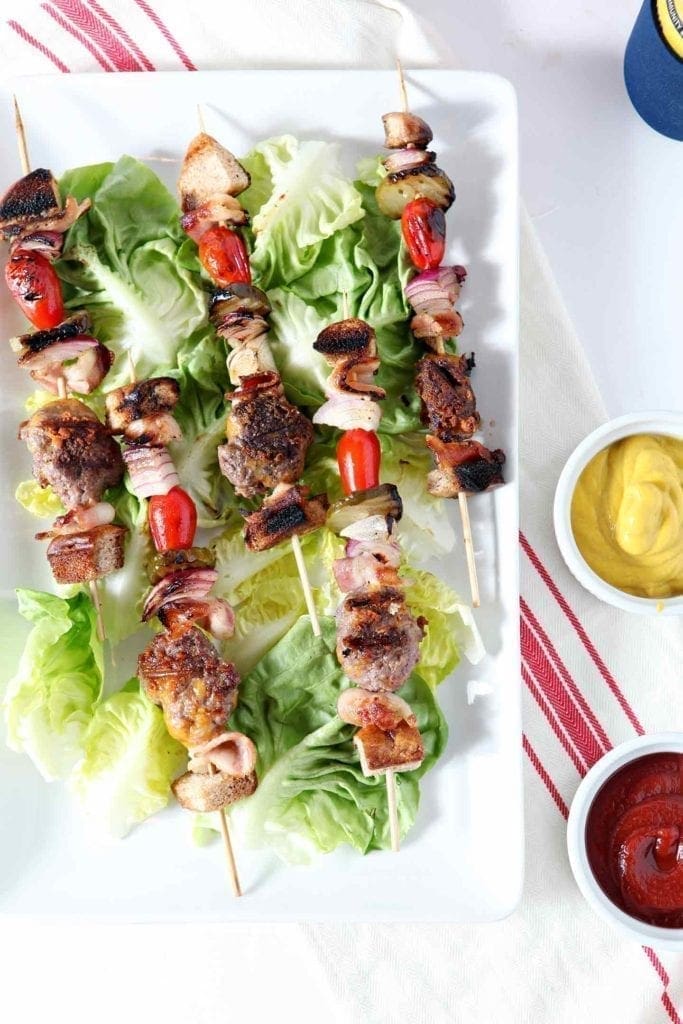 Monday calls for Cheeseburger Kebabs! Because nothing makes me happier than individual-sized entrees that can be eaten off a stick. Also, this is a fun twist on the traditional burgers you might be enjoying this week.
Cool down this sizzling Tuesday with Pook's Pantry's Watermelon Gazpacho! It's been so warm in Dallas recently, and the sound of a cold soup sounds insanely comforting. Have you ever tried gazpacho before?
It's the Fourth! Shake up your usual menu by bringing Grilled Chicken (or Steak) Fajitas to the table. They'll still require firing up the grill, an Independence Day must, but offer some different flavors that we all know and love. Also, who doesn't love a good fajita?
Confession time: I've definitely eaten a whole platter of Pastry Chef Online's Ham and Cheese Sliders for dinner before. These little sandwiches are so delightful and paired with a salad (or, you know, by themselves)? SO good.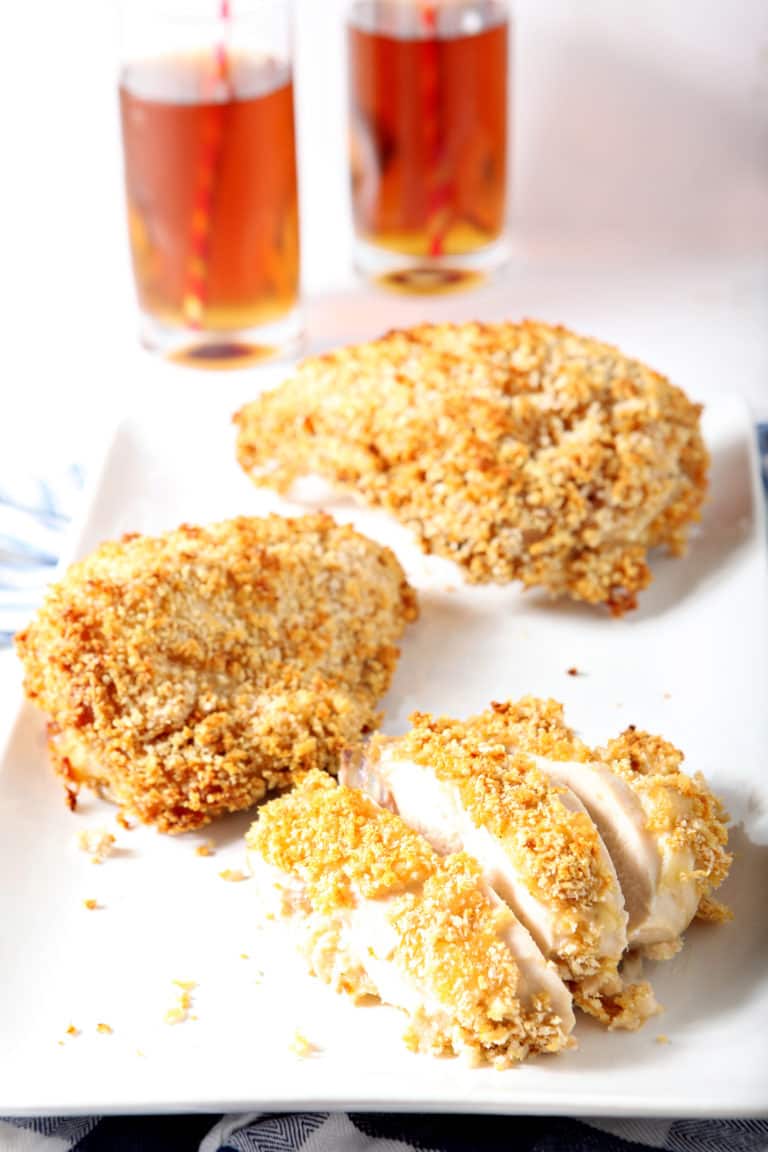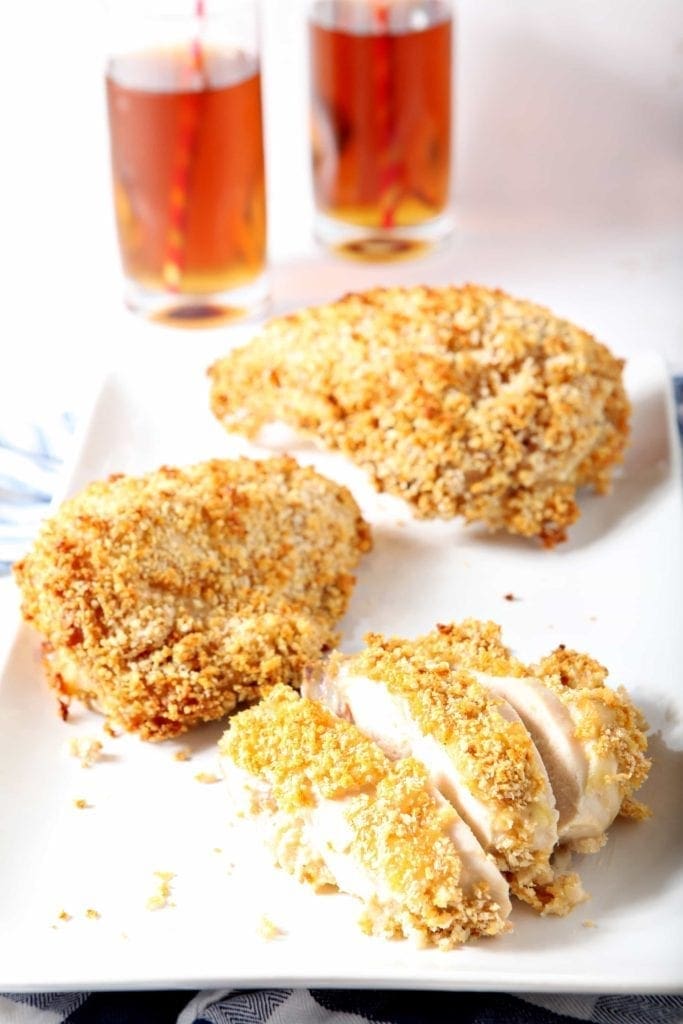 I don't know why, but the summertime always makes me think of fried chicken. And tonight, we're gonna make something different: Sweet Tea Oven Fried Chicken. It's a wee bit healthier than the fried version. Keep in mind you'll have to prep these beauties on Thursday overnight so they can be brined and ready to cook for tonight! They're totally worth the effort.
I never, ever, ever know what to do with bok choy when it lands in my CSA box (or my shopping cart, haha.) Pook's Pantry is changing up our usual side routine with her Sautéed Bok Choy with Gochujang. While I've never used Gochujang at home before, I'm really excited to give this pairing a try!
Summertime is synonymous with PIE in my book. (Pie and fried chicken–who knew?) Comfortably Domestic brings a whammy to the table this week: Sweet Cherry Apricot Crumb Pie. As someone who absolutely adores fresh cherries and apricots when she can get her hands on them, I am over the moon to give this dessert a try!
…
See you next week with new recipes and a new menu plan!
Thank you for spending part of your day with me, have a wonderful and delicious weekend.