Dinner Divas Weekly Meal Plan: Week 59
Looking for some food inspiration for next week's menu? Look no farther than the Dinner Divas weekly meal plan, a comprehensive plan that includes FIVE dinners and two extras, be they drinks, desserts, sides, etc. This eclectic meal plan, which includes relatively healthy dishes that won't take all day to cook, is meant to help busy cooks plan for the week ahead! We hope this meal plan provides great ideas and delicious dishes for your family.
Welcome to this week's Dinner Divas Weekly Meal Plan! I'm super excited about our menu this week. Comfort food, easy weeknight meals and gorgeous desserts. The Dinner Divas have put together a fantastic week of recipes for you.
Make sure you are subscribed so you don't miss a single recipe!
Here's how it works: Every Friday morning, a new menu plan will be posted on The Speckled Palate. It will consist of FIVE dinner options, plus TWO extras. Those extras could be side dishes, dessert, drinks, etc. The Dinner Divas weekly menu plans will feature (mostly) healthy, seasonal foods that don't take all day to prepare. We hope that this weekly menu, shared on Friday mornings, gives you the chance to make your shopping list and get organized for the week ahead. I'd love to hear from you & see your creations!
Post a pic using #DinnerDivas and tag @speckledpalate! I hope this weekly menu plan provides inspiration and makes life a little easier… one meal at a time.
Y'all ready for this?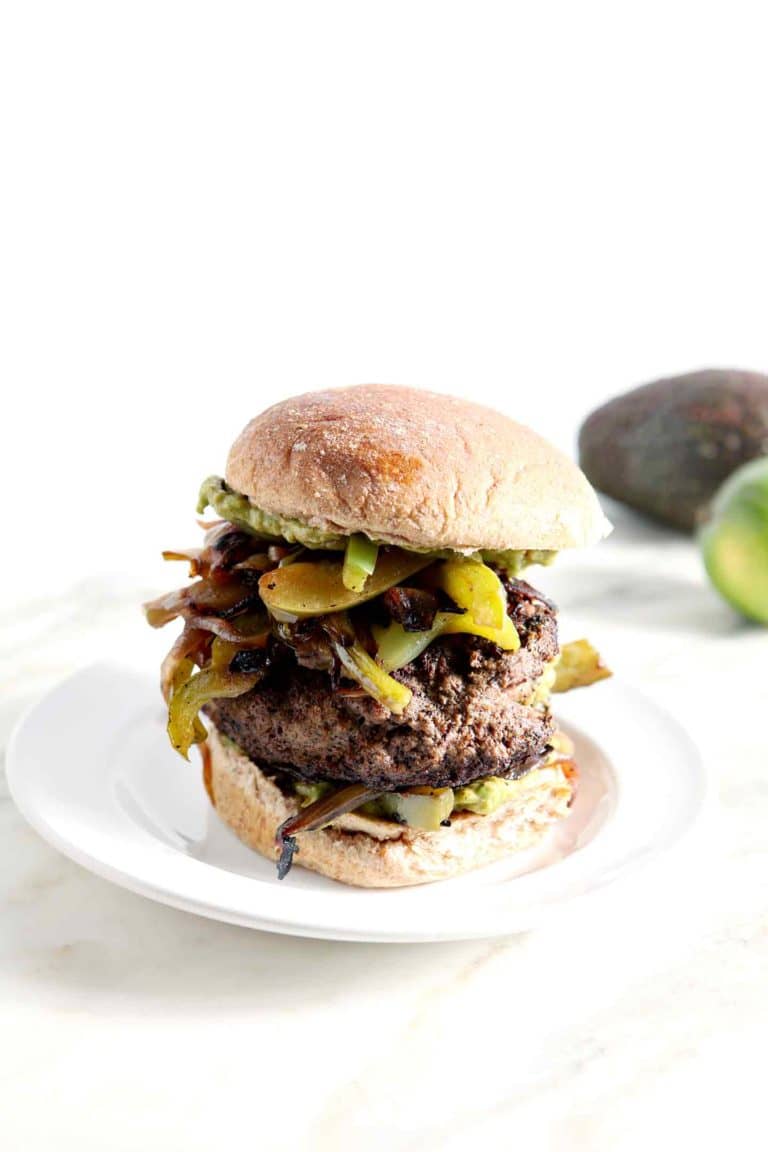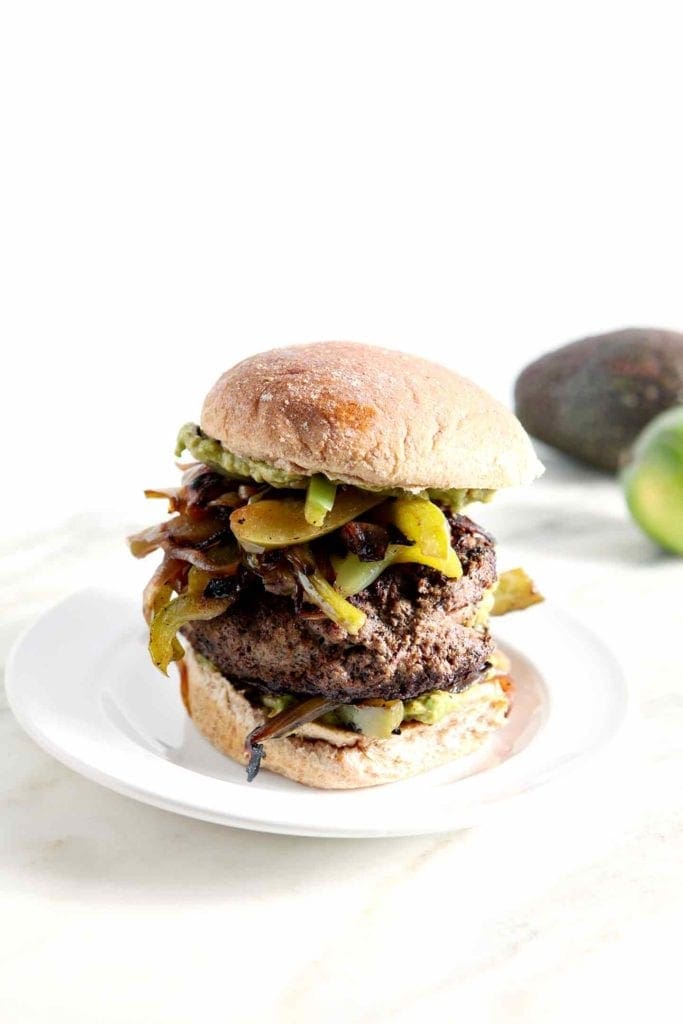 Last week, we were all about burgers. This week, we're combining two of my favorite things–burgers and fajitas–into one! My Guacamole-Stuffed Fajita Burgers are the PERFECT antidote for Monday.
Too much of a good thing can be… wonderful! We're sticking with that by making burgers on Tuesday, too! Today, Pook's Pantry brings her Italian Sausage and Peppers Burger to the table, and holy cow, y'all, does this look scrumptious!
Did you know that gyros are one of my favorite things to eat in South Louisiana? No? Mediterranean cuisine is so strong and delicious in the state that we always do our best to stop by and get our favorites when there… and I cannot wait to whip up Comfortably Domestic's Grilled Chicken Gyros! Homemade gyros FTW!
Even though it's technically a bajillion degrees here in Dallas, I still love me some soup in the summertime. Pastry Chef Online's Italian Sausage Soup with Chickpeas and Spinach sounds like a big 'ol bowl of comfort. Who doesn't love that for a Thursday evening?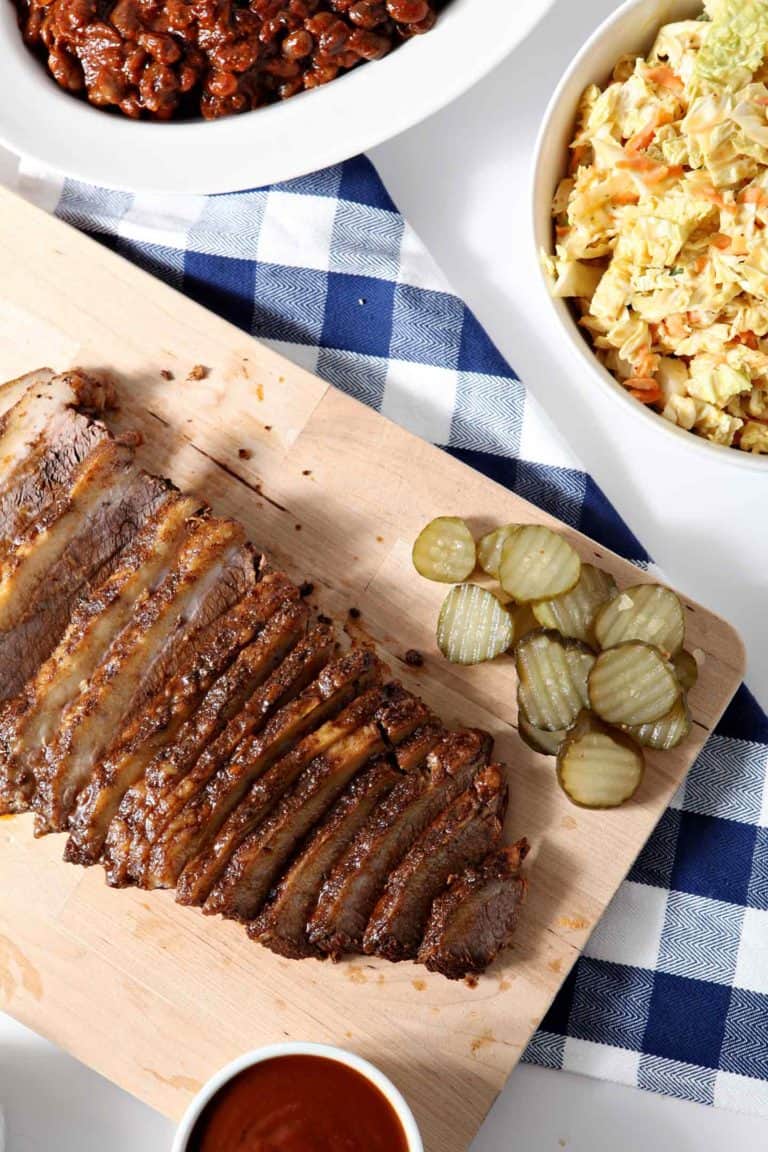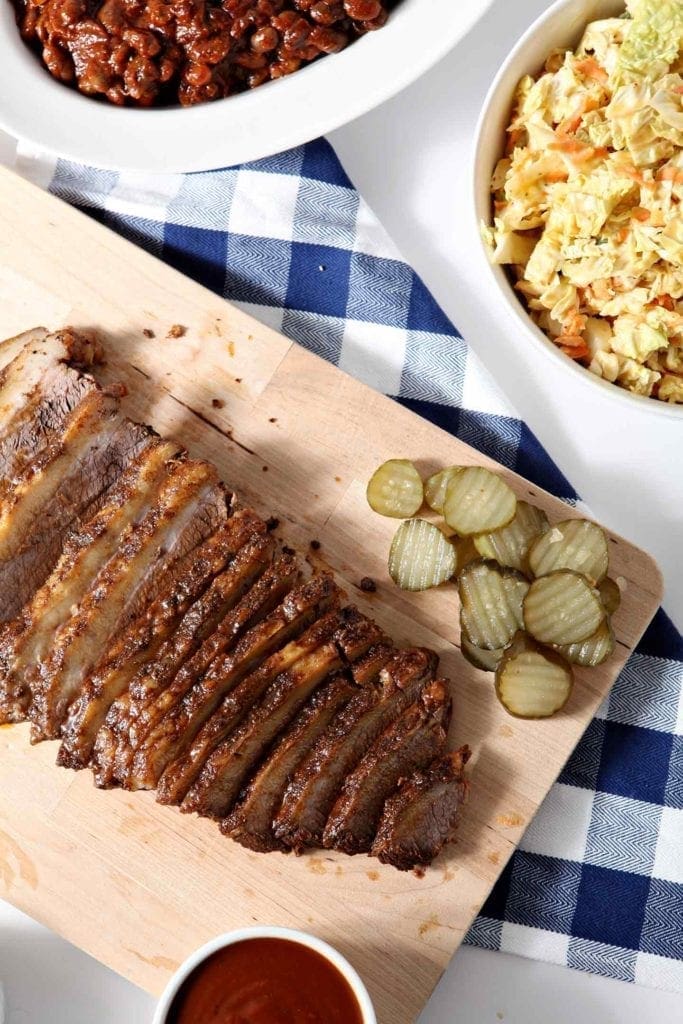 Hip, hip, HOORAY for Friday! Let's celebrate by making Instant Pot BBQ Brisket! Be sure to get your ingredients in order so you can marinate this baby starting on THURSDAY. Once it's marinated for 24 hours, cook it in the Instant Pot for a delicious barbecue dinner!
Three LOUD cheers to summer! While I currently can't imbibe, I can certainly swoon over Pook's Pantry's Rosé Sangria with Summer Fruits. One of y'all will enjoy a glass for me, right?
We can't forget about dessert! This week, Comfortably Domestic presents her Strawberry Lemonade Cupcakes with Fresh Strawberry Buttercream, and y'all. Y'ALL. These cupcakes look like the perfect baked good to serve all summer long!
…
See you next week with new recipes and a new menu plan!
Thank you for spending part of your day with me, have a wonderful and delicious weekend.