Dinner Divas Weekly Meal Plan: Week 57
Looking for some food inspiration for next week's menu? Look no farther than the Dinner Divas weekly meal plan, a comprehensive plan that includes FIVE dinners and two extras, be they drinks, desserts, sides, etc. This eclectic meal plan, which includes relatively healthy dishes that won't take all day to cook, is meant to help busy cooks plan for the week ahead! We hope this meal plan provides great ideas and delicious dishes for your family.
Welcome to this week's Dinner Divas Weekly Meal Plan! I'm super excited about our menu this week. Comfort food, easy weeknight meals and gorgeous desserts. The Dinner Divas have put together a fantastic week of recipes for you.
Make sure you are subscribed so you don't miss a single recipe!
Here's how it works: Every Friday morning, a new menu plan will be posted on The Speckled Palate. It will consist of FIVE dinner options, plus TWO extras. Those extras could be side dishes, dessert, drinks, etc. The Dinner Divas weekly menu plans will feature (mostly) healthy, seasonal foods that don't take all day to prepare. We hope that this weekly menu, shared on Friday mornings, gives you the chance to make your shopping list and get organized for the week ahead. I'd love to hear from you & see your creations!
Post a pic using #DinnerDivas and tag @speckledpalate! I hope this weekly menu plan provides inspiration and makes life a little easier… one meal at a time.
Y'all ready for this?
Let's start the week off STRONG with Meatball Hoagie Sandwiches from Comfortably Domestic. Don't these look and sound just oh-so-comforting?
Tuesdays are for TACOS! And these Beef Cheek and Cabbage Tacos from Pastry Chef Online are out-of-this-world delicious! Have you ever cooked with beef cheeks? I haven't, but I've heard good things!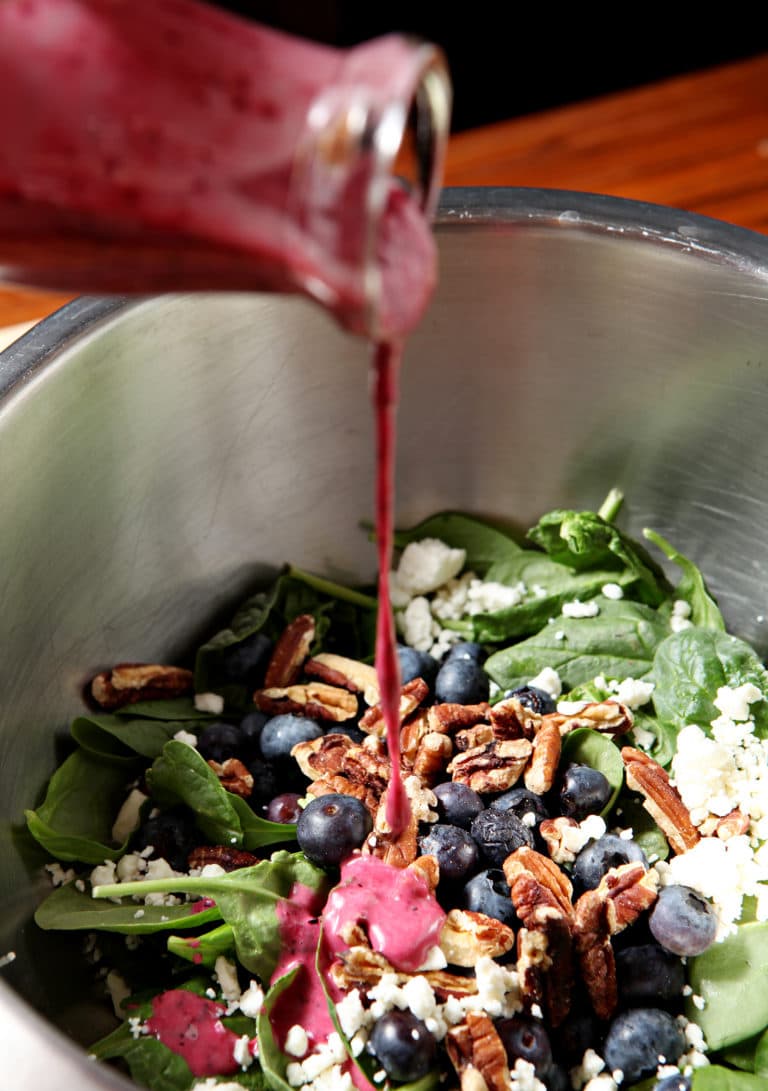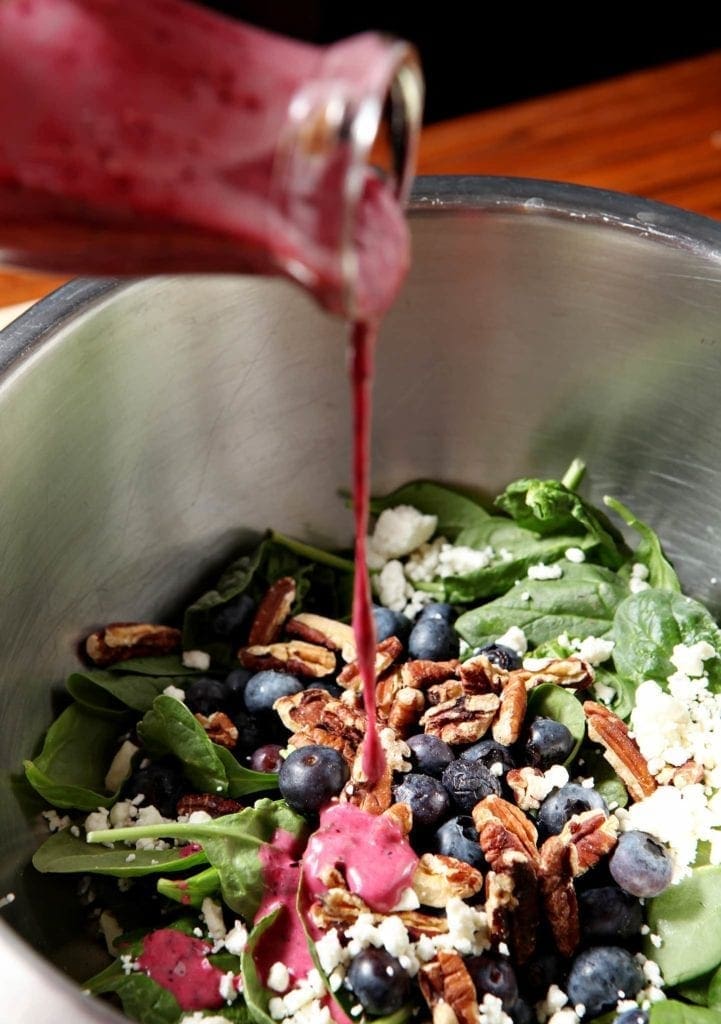 'Tis the season for all kinds of fresh fruit. This Blueberry Pecan Feta Salad is one of my all-time favorites because it combines sweet with savory and works super well for a lunch or a dinner. Bonus points: The whole family should dig it! (Our daughter loves that the dressing is purple.)
Could we talk about MORE delicious spring/summertime salads? Because this Spinach, Nectarine and Blue Cheese Salad from Pook's Pantry fits right in and sounds wonderful! The question is… do you and yours like blue cheese? Or would y'all sub the blue cheese for something else?
Y'all know I'm all about breakfast for dinner, so you've gotta know I adore the sound of these Whole Wheat English Muffins (for Bacon, Egg & Cheese Sammiches) from Pastry Chef Online. Brinner on a Friday evening just sounds like PERFECTION, right?
I'm a sucker for all things peach-centric, and this Peach Pepper Jam from Pook's Pantry hits on my love for sweet-spicy things. I cannot wait to give this a try, especially when I can find some fresh locally grown peaches!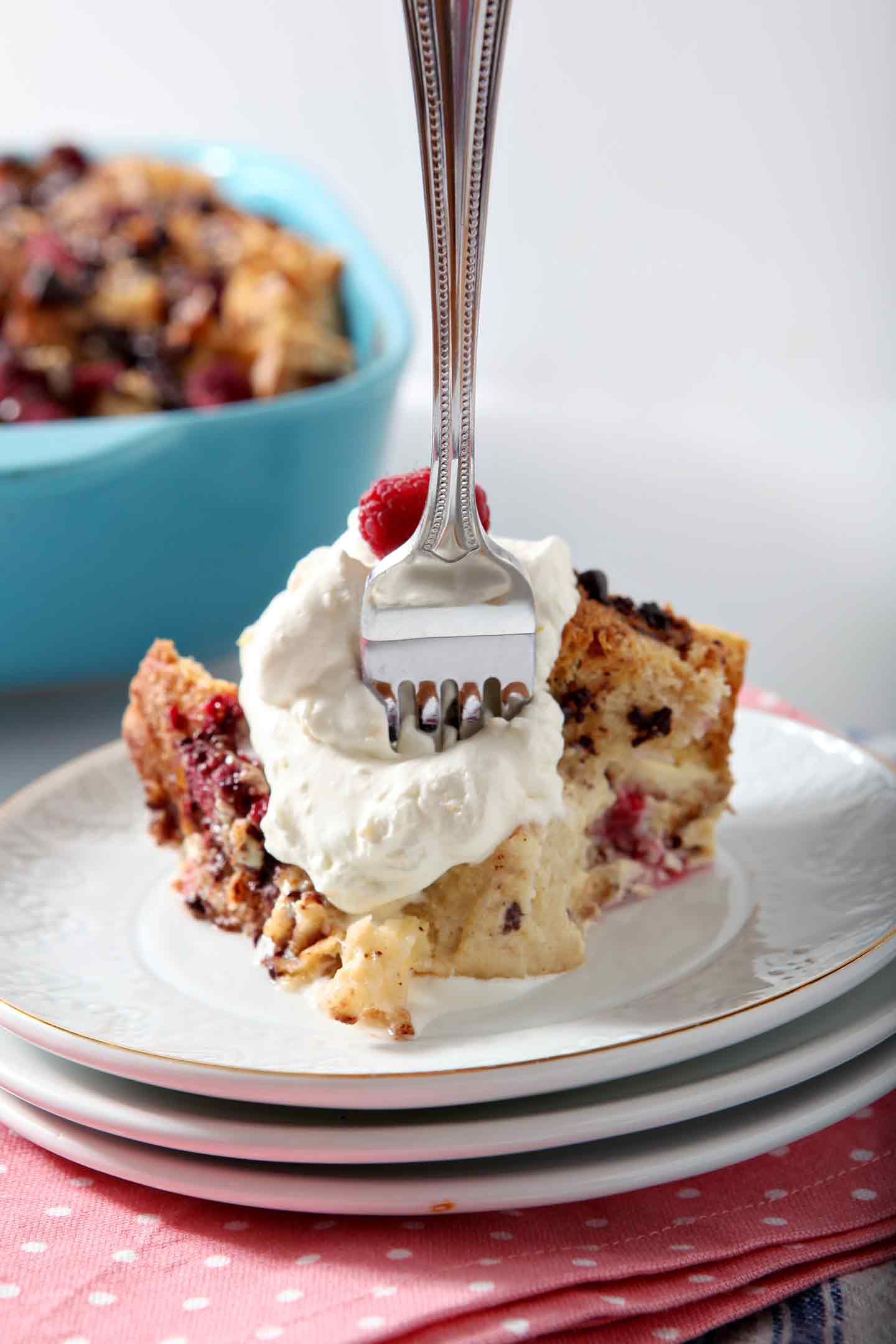 Who doesn't love a good, decadent breakfast? My Chocolate Raspberry Overnight French Toast Casserole totally fits the bill and would make an amazing at-home weekend brunch item for the whole family!
…
See you next week with new recipes and a new menu plan!
Thank you for spending part of your day with me, have a wonderful and delicious weekend.