Dinner Divas Weekly Meal Plan: Week 54
Looking for some food inspiration for next week's menu? Look no farther than the Dinner Divas weekly meal plan, a comprehensive plan that includes FIVE dinners and two extras, be they drinks, desserts, sides, etc. This eclectic meal plan, which includes relatively healthy dishes that won't take all day to cook, is meant to help busy cooks plan for the week ahead! We hope this meal plan provides great ideas and delicious dishes for your family.
Welcome to this week's Dinner Divas Weekly Meal Plan! I'm super excited about our menu this week. Comfort food, easy weeknight meals and gorgeous desserts. The Dinner Divas have put together a fantastic week of recipes for you.
Make sure you are subscribed so you don't miss a single recipe!
Here's how it works: Every Friday morning, a new menu plan will be posted on The Speckled Palate. It will consist of FIVE dinner options, plus TWO extras. Those extras could be side dishes, dessert, drinks, etc. The Dinner Divas weekly menu plans will feature (mostly) healthy, seasonal foods that don't take all day to prepare. We hope that this weekly menu, shared on Friday mornings, gives you the chance to make your shopping list and get organized for the week ahead. I'd love to hear from you & see your creations!
Post a pic using #DinnerDivas and tag @speckledpalate! I hope this weekly menu plan provides inspiration and makes life a little easier… one meal at a time.
Y'all ready for this?
Pook's Pantry kicks the week off strong for Meatless Monday! Her Vegan Crispy Tofu Asian Noodle Bowls sound absolutely delectable and something that the whole family will enjoy!
I'm seriously DROOLING over this Morrocan Roasted Veggie Power Bowl from Comfortably Domestic! Could we talk about all that goodness crammed into a bowlful of flavor?!?
We've got another vegetarian extravaganza tonight! Pastry Chef Online brings the flavor with her Hummus with Za'atar-Roasted Chickpeas or Chopped Greek Salad! Have y'all tried Za'atar seasoning yet? If you haven't, you absolutely must!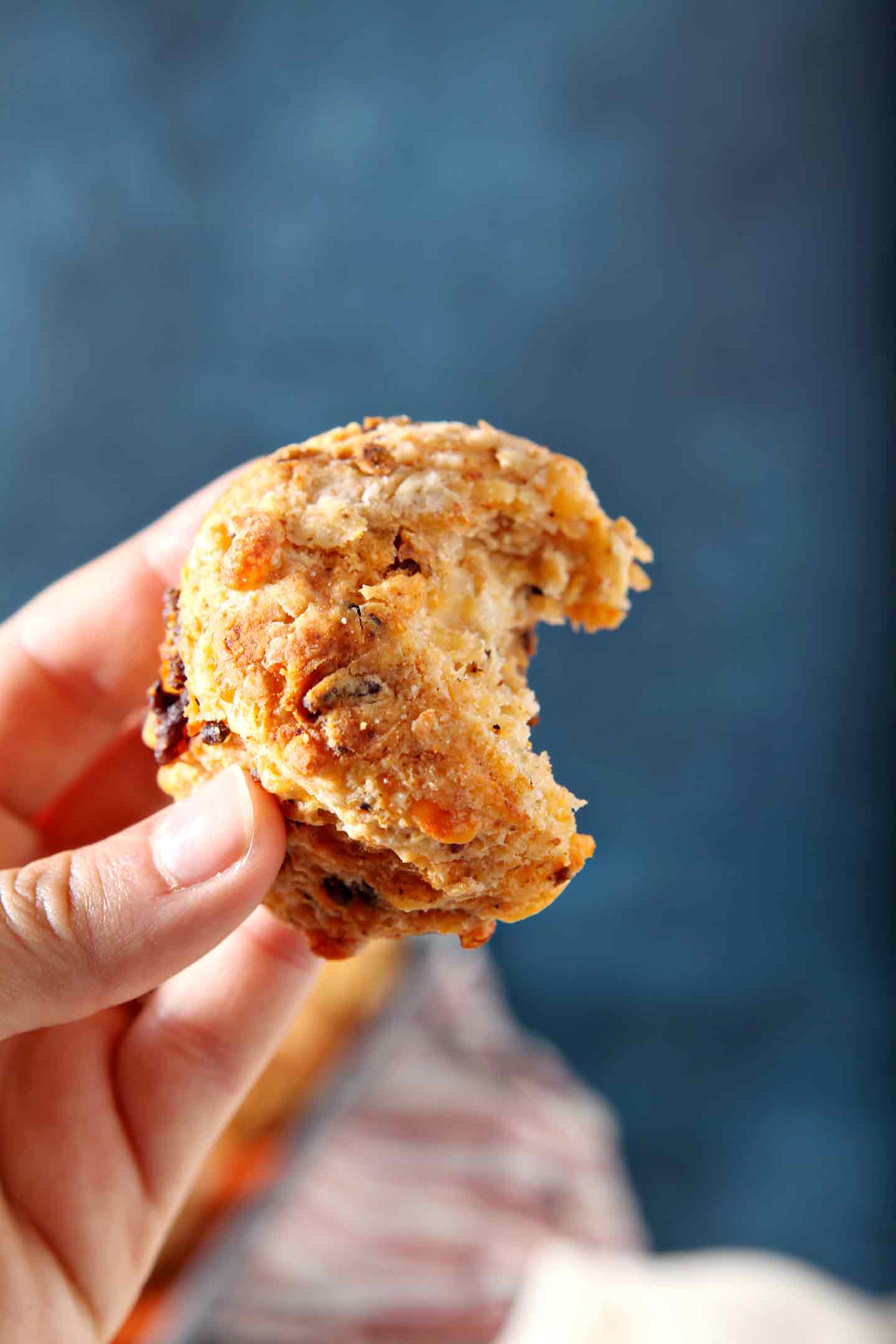 Tonight, it's all about BISCUITS! Specifically, my Chili Cheese Biscuits. I could easily eat a dozen of these beauties for dinner and would not complain one bit. If you're a fan of chili flavors, you must give these a try!
Nothing says FRIDAY like queso fundido! And Pook's Pantry combines that goodness with a favorite protein of mine in her Queso Fundido Chicken!
This week's NIBBLE is in the form of breakfast. How could we NOT make Comfortably Domestic's Lemon Sweet Rolls? These beauts look so darn delicious.
Pineapple lovers, get excited! Pastry Chef Online's Pineapple Upside Down Pound Cake. I meaaaaaaaaaan, this bundt is basically perfection, and I wish I could enjoy a slice right now! (And since it's cooked, I can eat the pineapple! HUZZAH!)
…
See you next week with new recipes and a new menu plan!
Thank you for spending part of your day with me, have a wonderful and delicious weekend.