Bake Bourbon Maple Bacon Cupcakes to celebrate any occasion! Bourbon Maple Bacon Cupcakes, which combine elements of sweet, salty and savory, are a delectable dessert! Makes 6 cupcakes.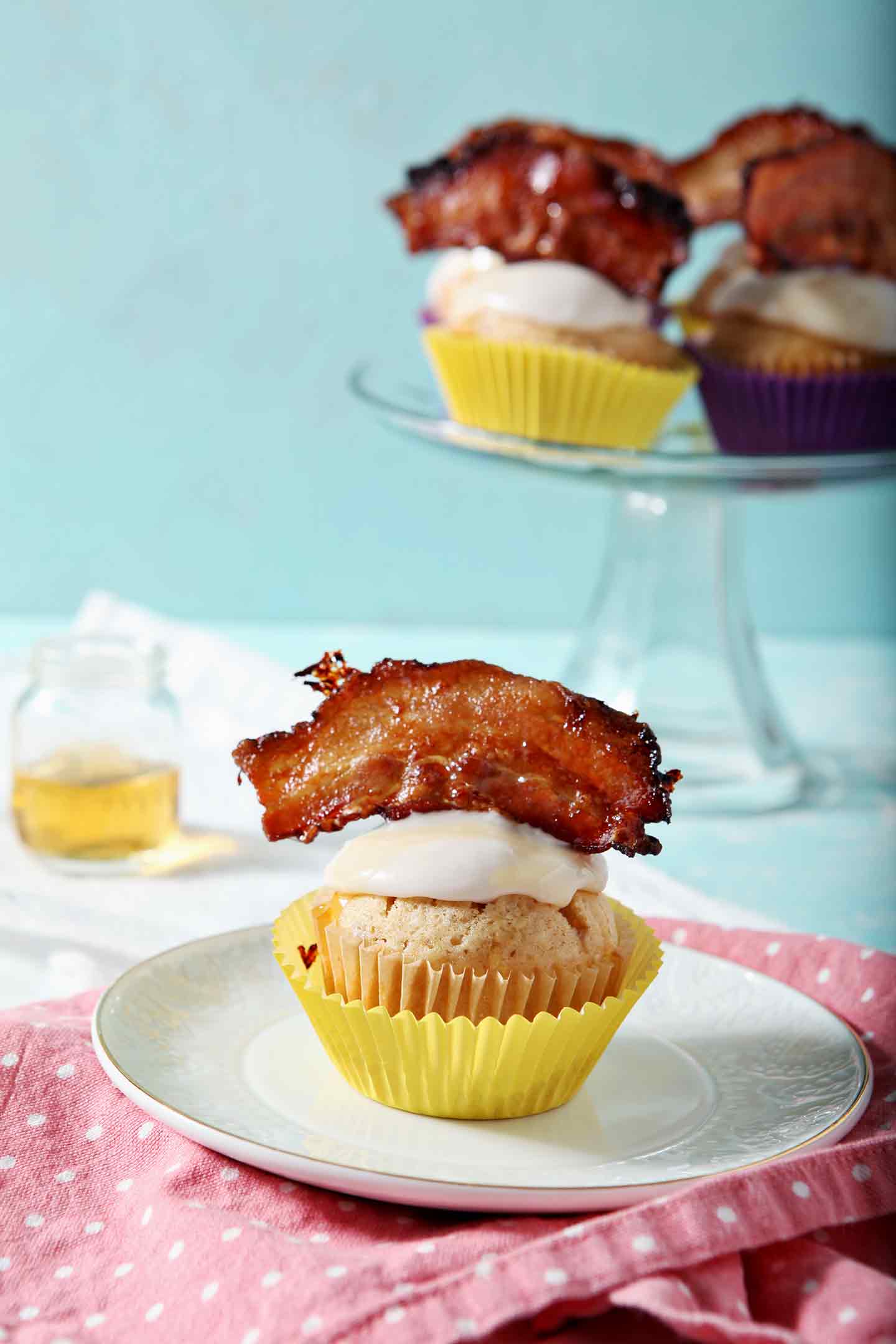 I have a thing with maple and bacon.
So much so that one morning last fall, two friends who don't know each other purchased me doughnuts from different shops… and both were maple bacon flavored.
"It's your spirit animal doughnut," one said.
"This doughnut just reminded me of you," said the other.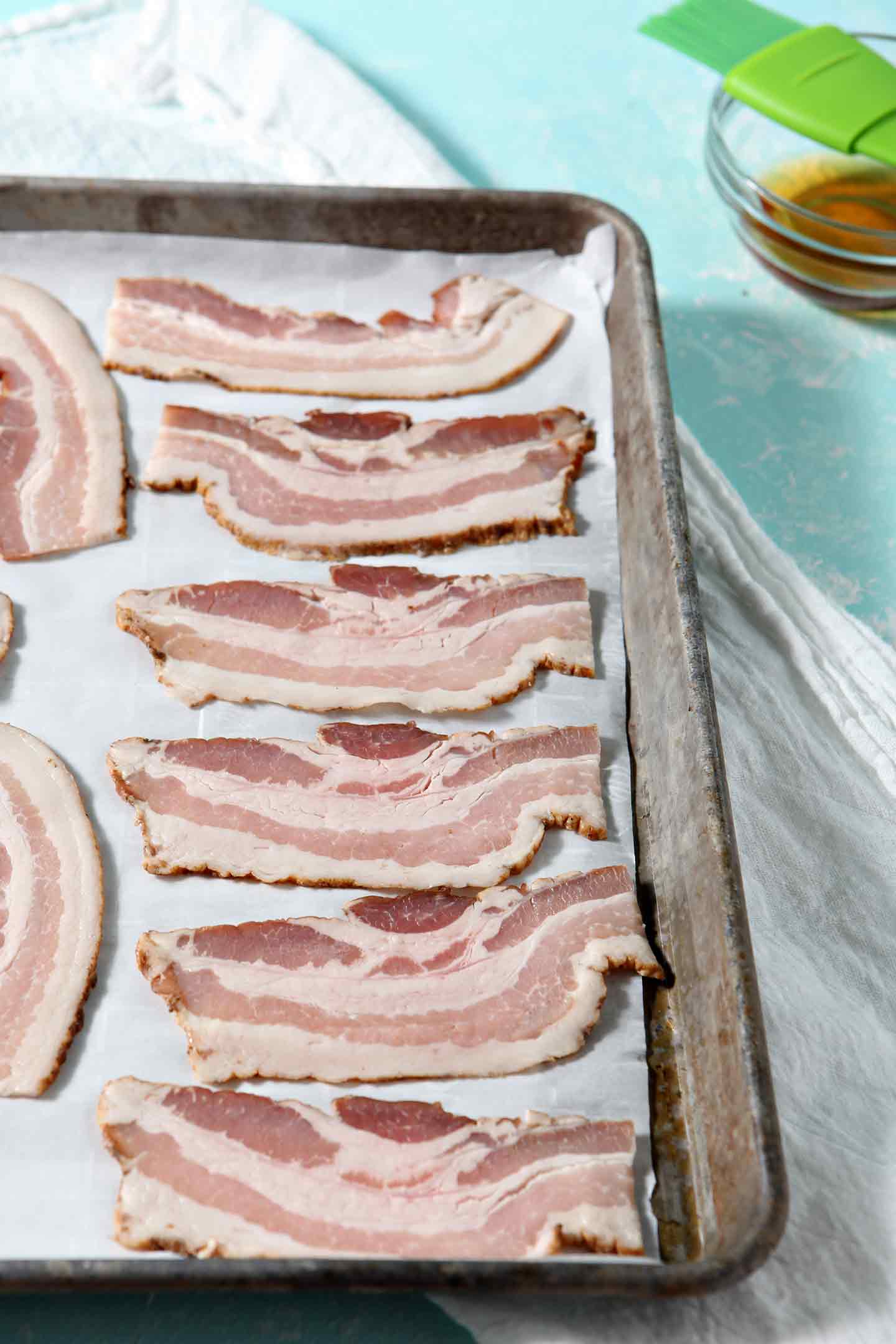 Neither was wrong, and I am so fortunate to have friends who get me.
So this year, I decided that I would make myself a special birthday cupcake that would feature maple and bacon because WHY NOT?
Also, I decided to throw in some bourbon in an attempt to make this taste less like breakfast and a little more like an adult dessert. (That's not even mentioning the fact that I have been pregnant all year and have been missing out on all things BOURBON.)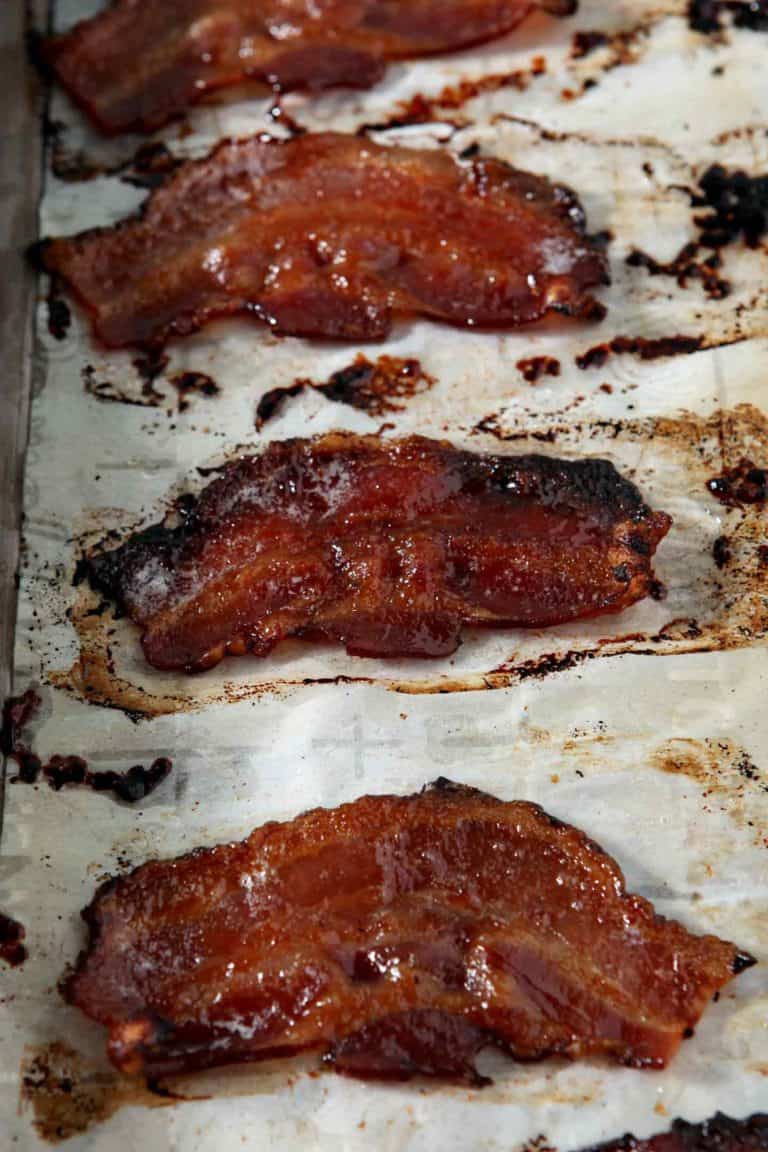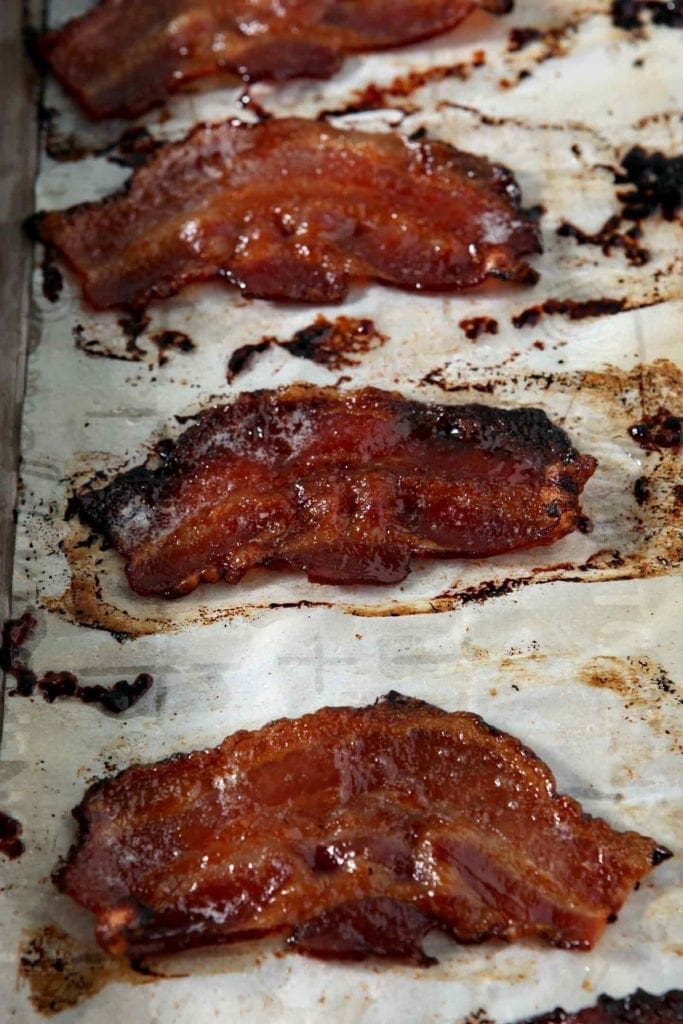 And thus, these Bourbon Maple Bacon Cupcakes were conceived.
The maple and bacon give them a breakfast taste upon first taste, but as you chew, you'll get a hint of oakiness from the bourbon. Oh, the combination is so good, y'all.
Also, they're oh-so-decadent, small batch and perfect for a small gathering, like the one I'll be having this weekend with my (newly minted!) family of four.
(Yes. My birthday is on Sunday, and I baked myself cupcakes to celebrate, even though my husband would happily bake them for me if I asked. What of it?)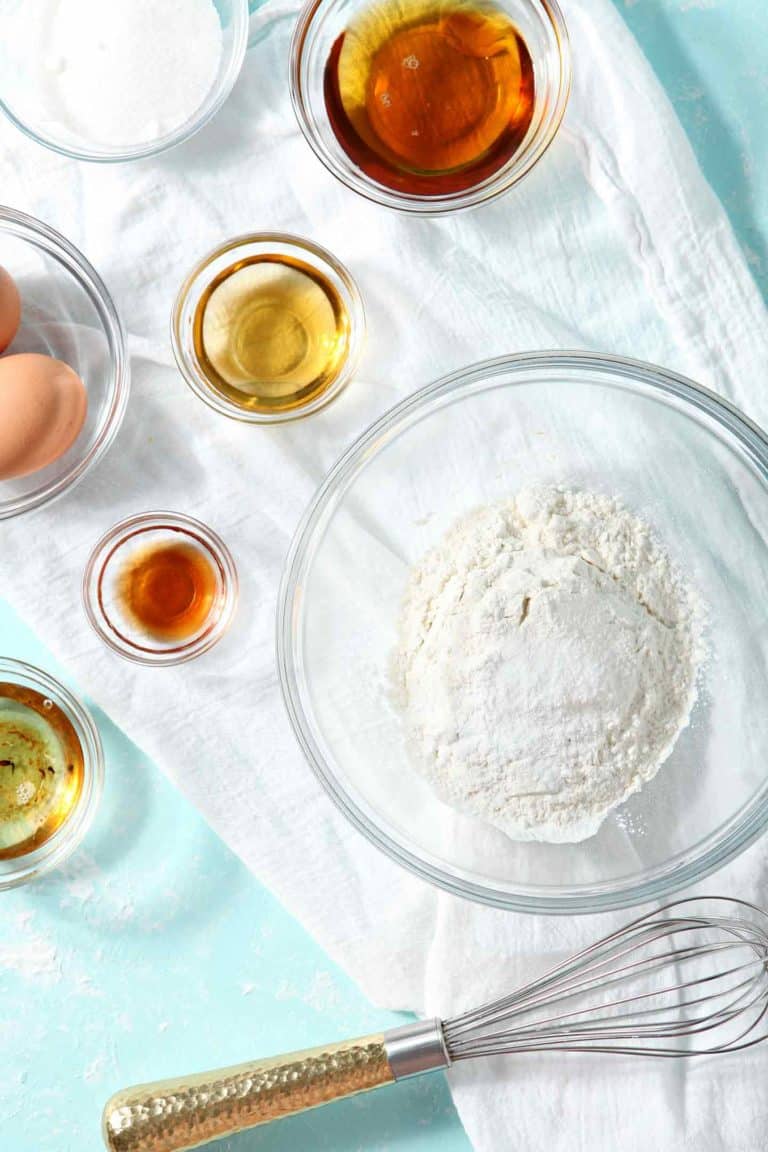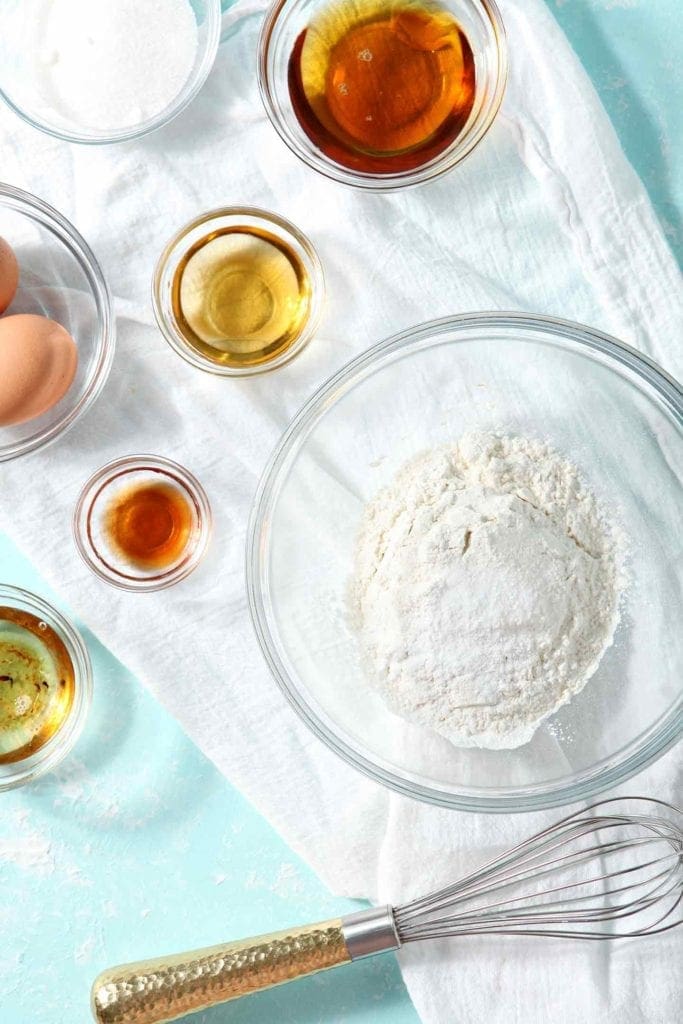 Maple and bacon in a cupcake with BOURBON? You're taking it a little far here, Erin.
I'm of the mindset that desserts can and should be decadent from time to time.
These cupcakes are by no means a health food, nor are they something I would suggest making daily or weekly, because they're not good for you.
That said, they're delicious, assuming you enjoy the combination of maple and bacon with a hint of bourbon. If not, I suggest making another kind of cupcake. (Might I suggest Small-Batch Strawberry Cupcakes with Strawberry Cream Cheese Icing or maybe Sour Cream Funfetti Cupcakes?)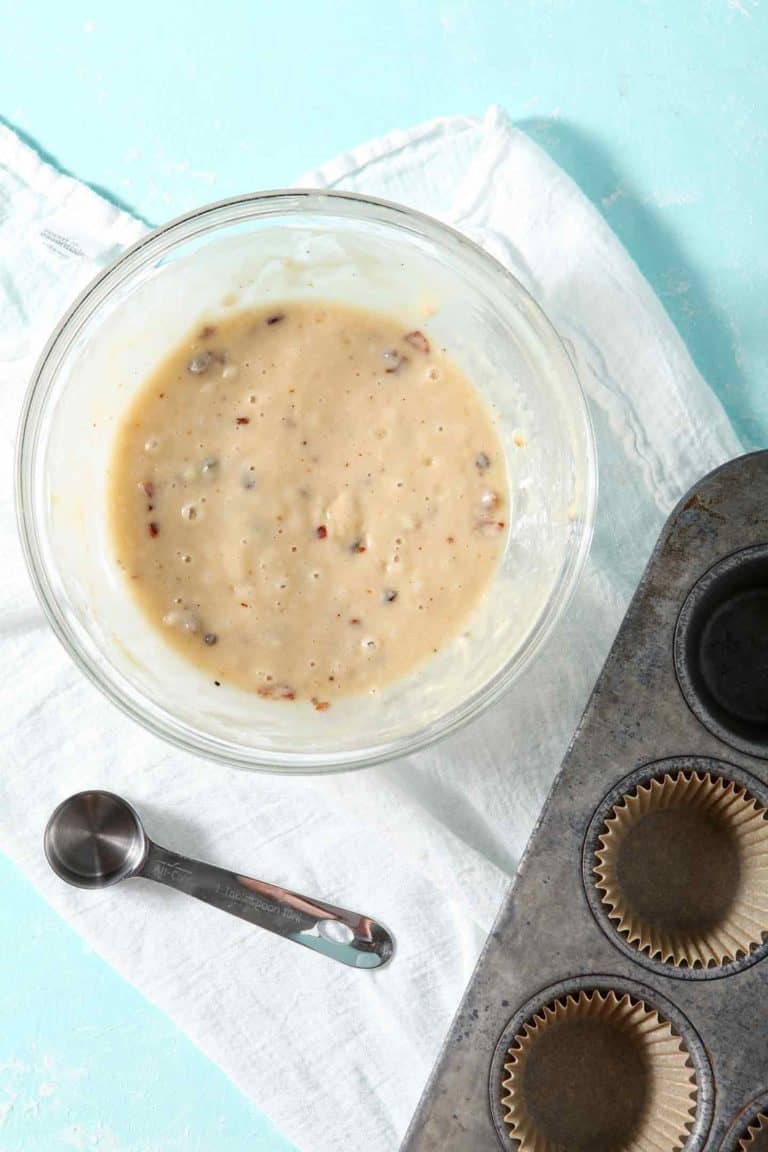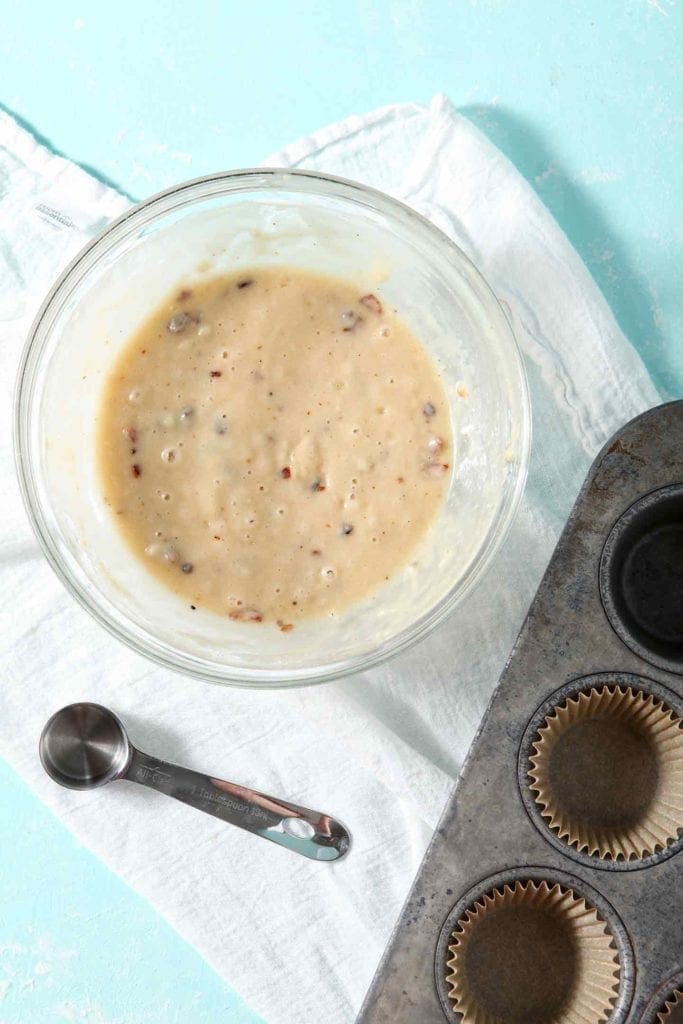 Can I make a larger batch of these cupcakes?
Yes!
Instead of doubling the recipe, though, I suggest making the recipe twice. (Or three times, etc.) It'll take longer, yes, but then everything will be 100% accurate.
In the past, when I've doubled or tripled a small batch cupcake recipe, I've ended up with a weird number of cupcakes and their texture hasn't been as good.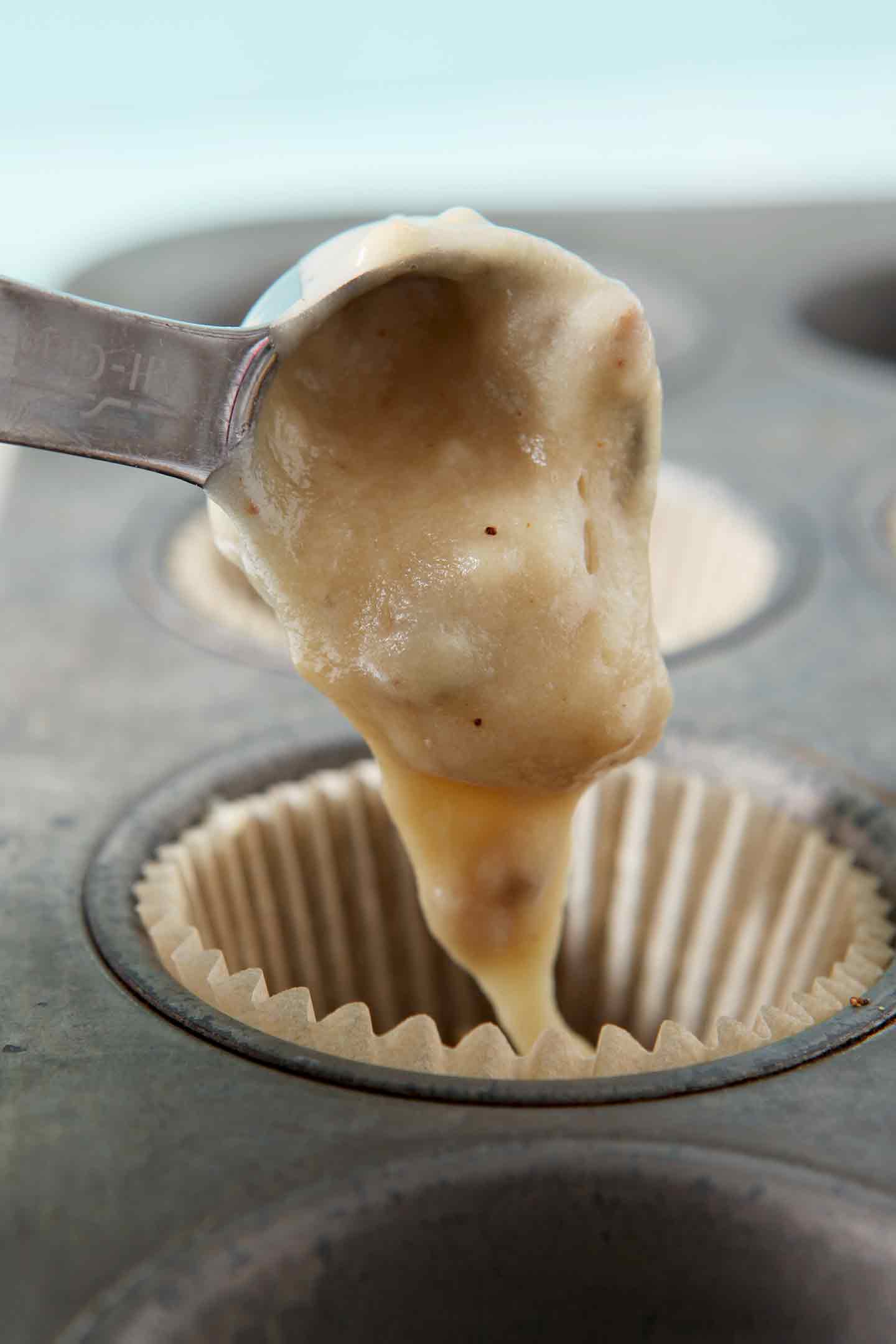 I don't drink. Can I leave out the bourbon?
Yes, you can definitely leave out the bourbon if you're not a drinker. Replace it with water or milk so that the consistency of the batter doesn't change.
There will be a little difference in the taste, as the bourbon adds a little bit of oakiness to the cupcakes, but it shouldn't make a HUGE difference. Also, you're left with maple and bacon flavors, and those are never bad!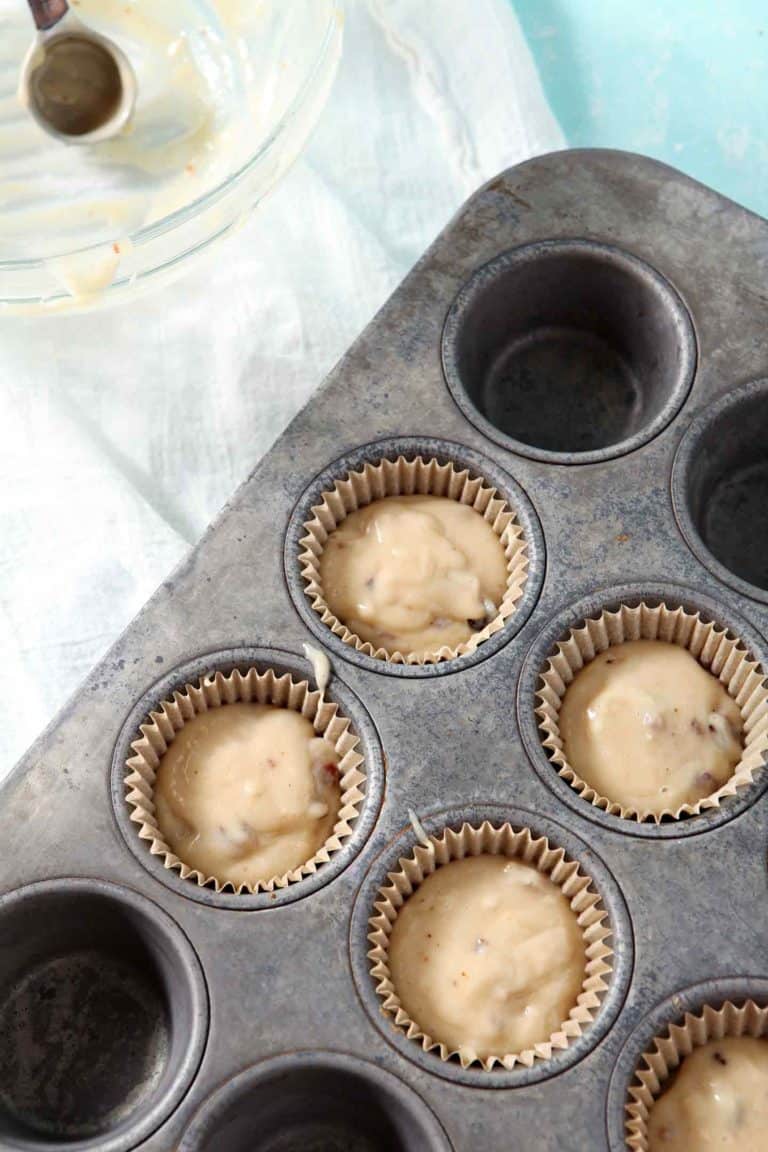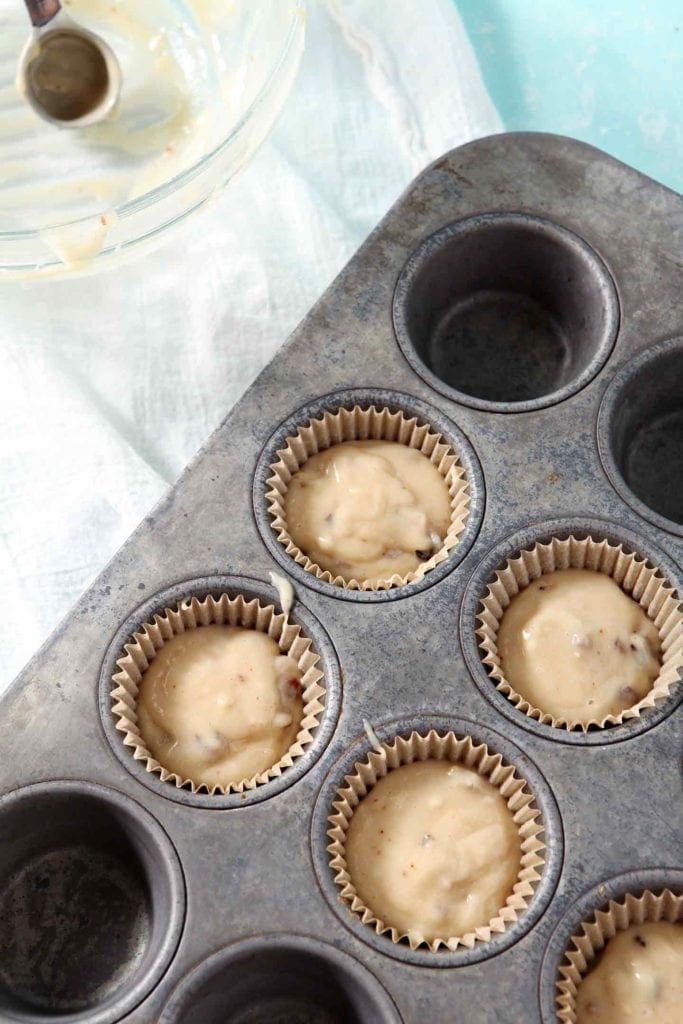 I don't eat meat. Can I make these Bourbon Maple Bacon Cupcakes vegetarian?
Veggie bacon might be a good substitute here because of its crumbly texture and smoky flavor.
That said, I've never tried that, so if you do, please let me know how it worked out.
If you don't eat meat or bacon, you can easily omit the bacon and its fat from this recipe. Yes, it'll taste different than the original intended, BUT the cupcake texture shouldn't change. Leave out the bacon crumbles. Swap your favorite veggie oil or coconut oil for the bacon fat. Leave the rest of 'em the same, and you'll have Bourbon Maple Cupcakes, which would be super yummy!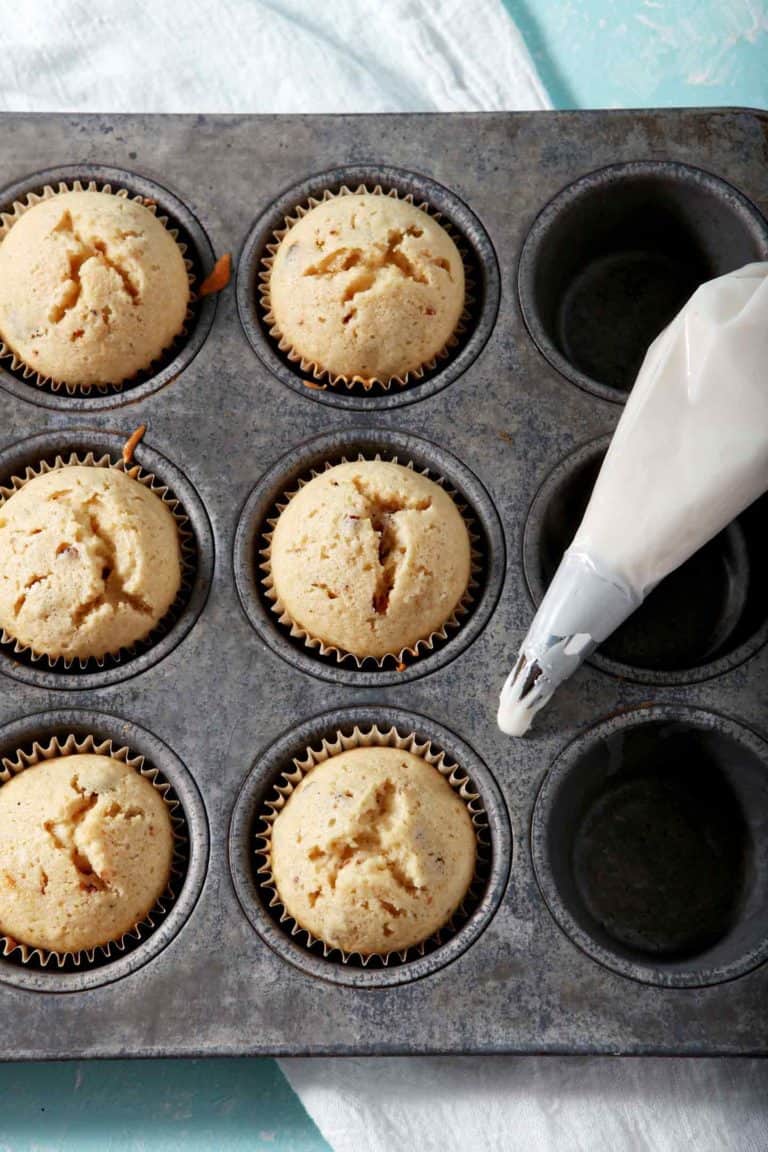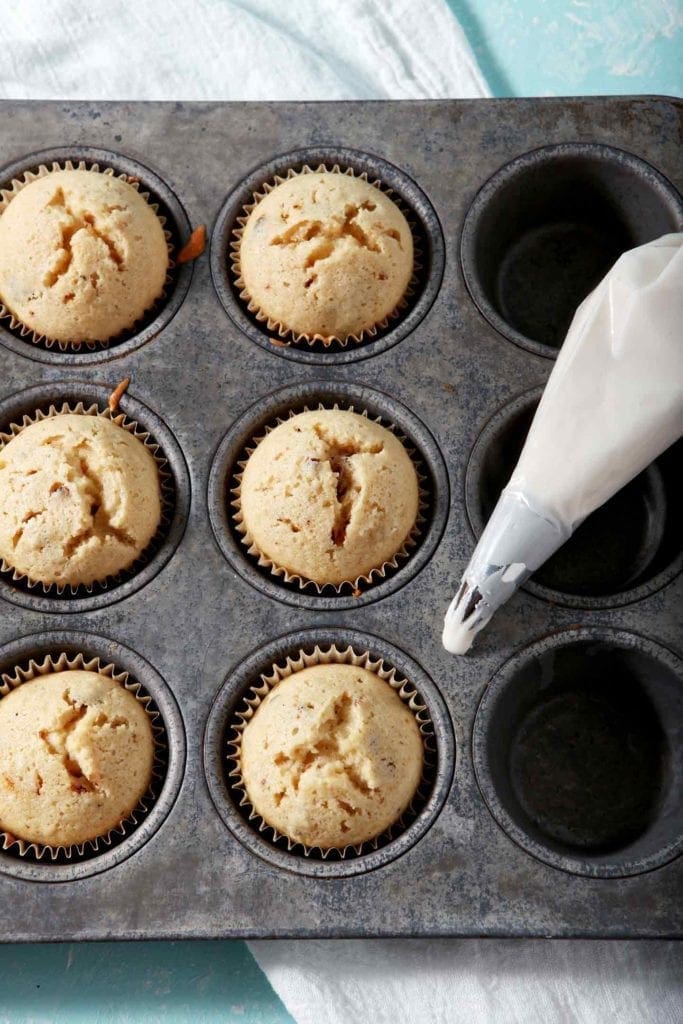 What kinds of occasions can I serve these Bourbon Maple Bacon Cupcakes at?
"What can't you serve it at?" I ask.
You can make a batch of these beauties for any kind of small gathering, including a birthday party, a bridal shower, a baby shower, etc. Also, you can make them for a random weekday if that floats your boat.
You could serve them at a tailgate, too, though I'd suggest double or tripling the recipe because they won't last long if you're feeding a crowd!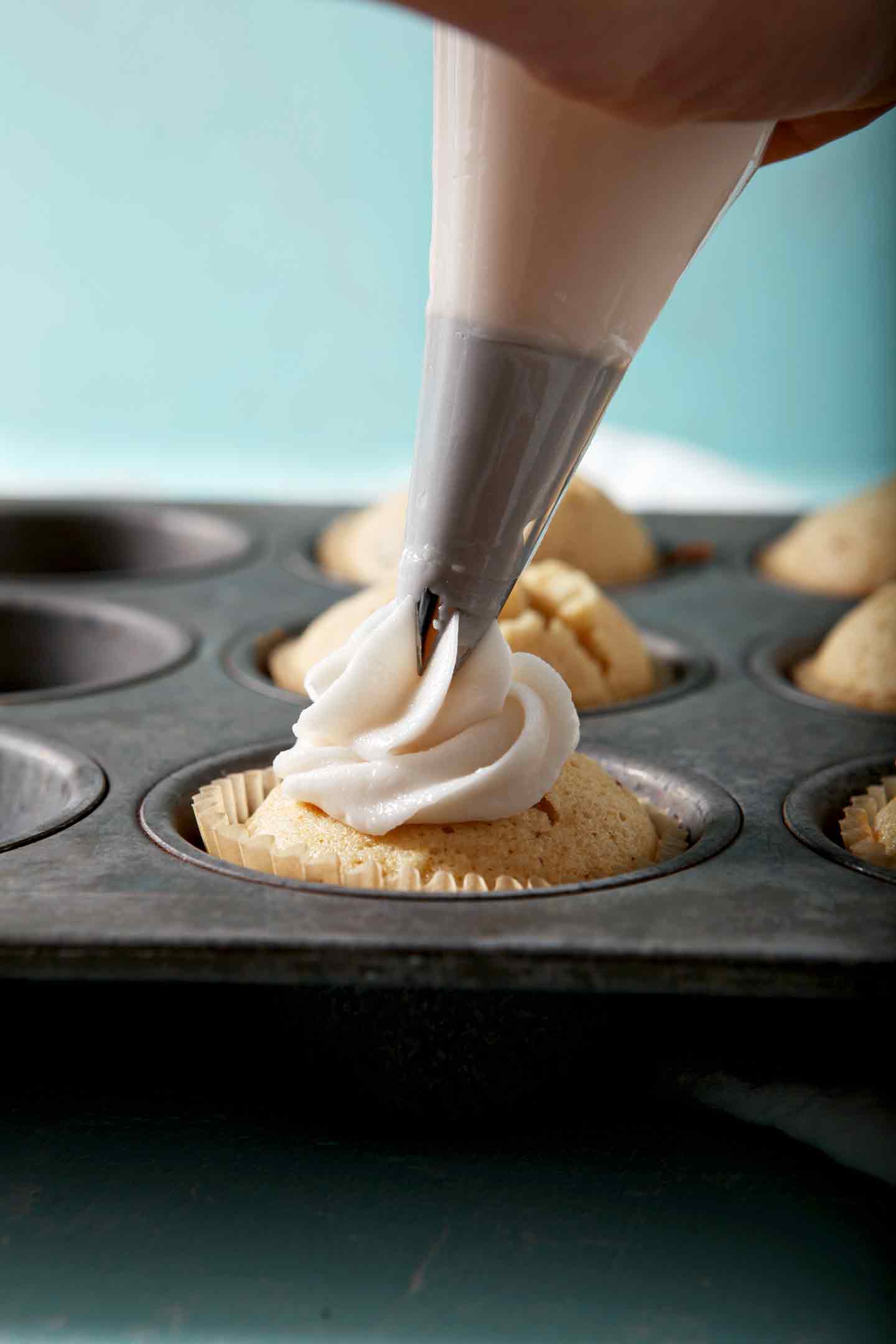 What tools do I need to make these Bourbon Maple Bacon Cupcakes?
Disclaimer: The links below are affiliate links. If you click through and take action, I will receive a small commission. Please refer to my disclosure page for more information about the affiliate programs The Speckled Palate participates in.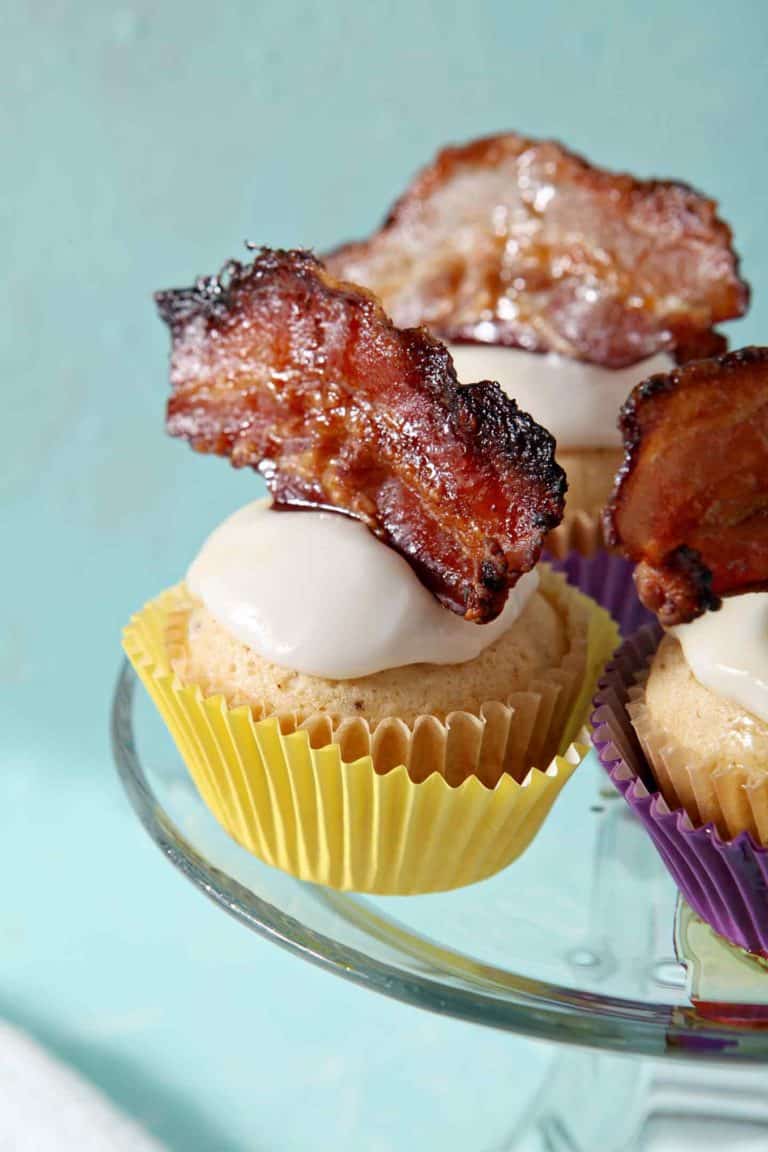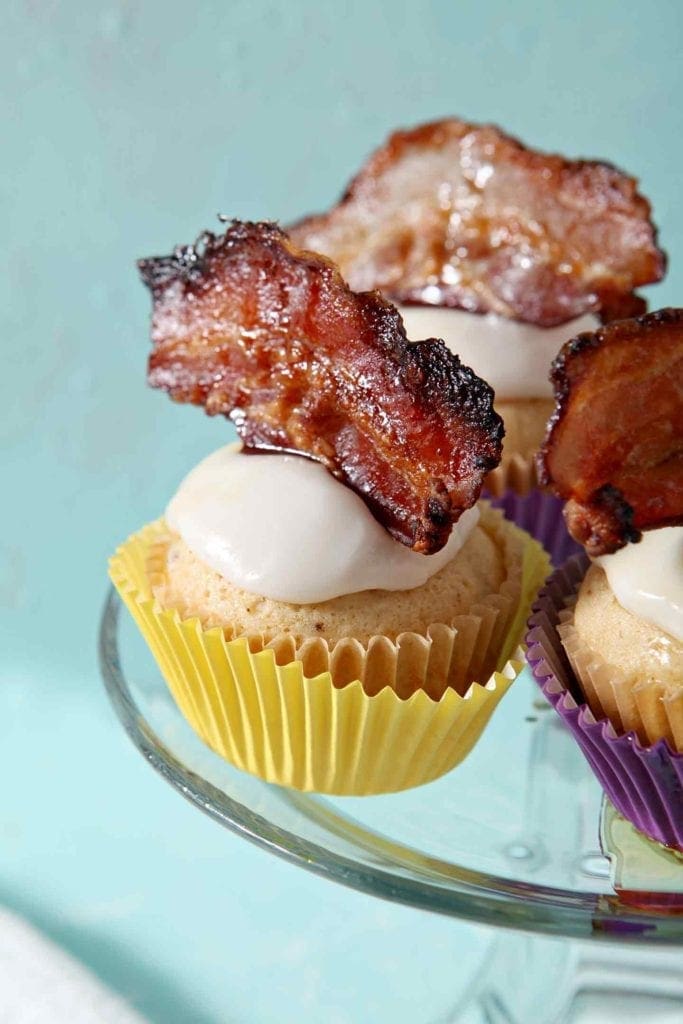 I'm planning to make these cupcakes for a party. What can I serve before dessert that will work with these flavors?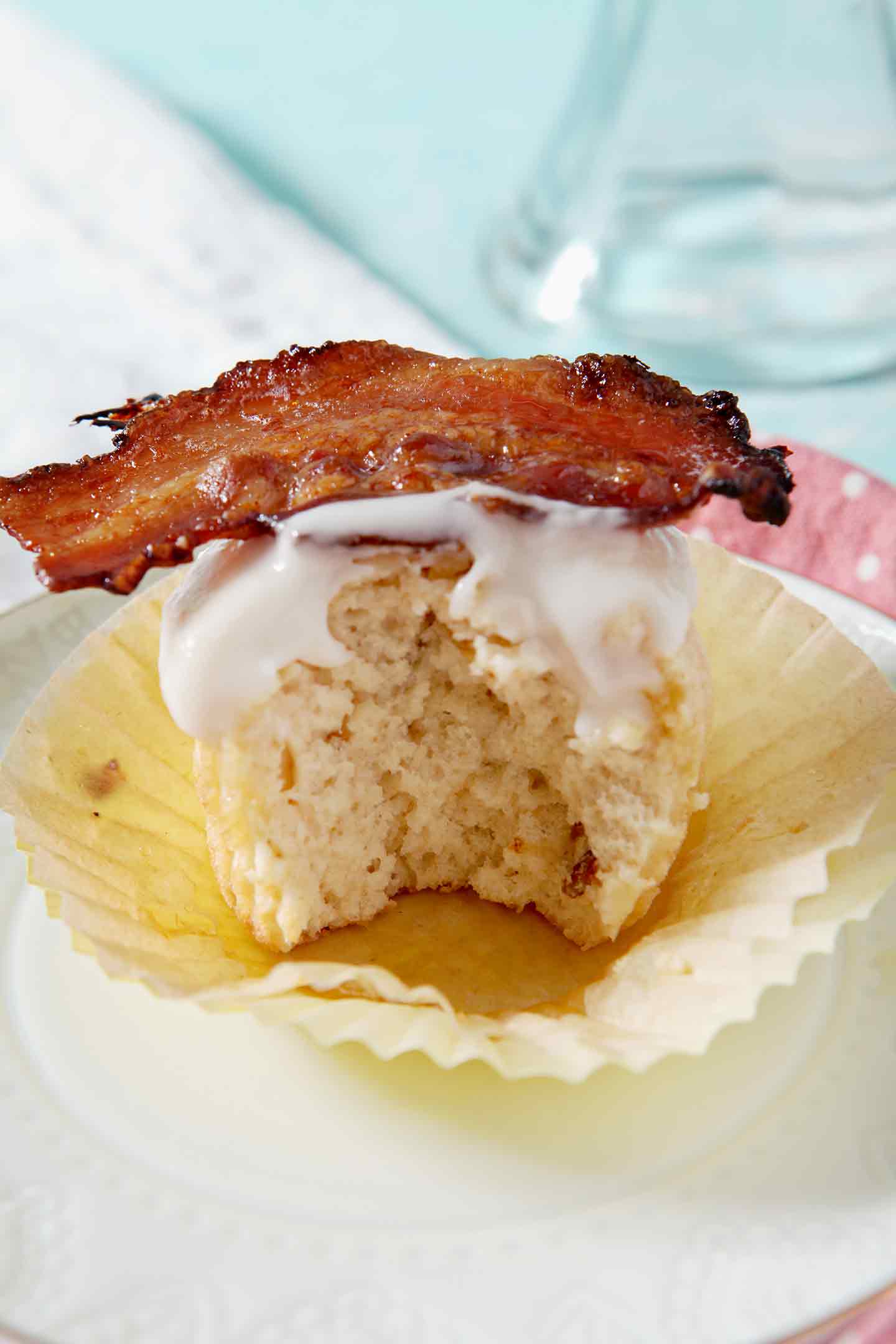 Now who's ready to bake some cupcakes?
I know I am!
Scroll on down to learn how I make 'em…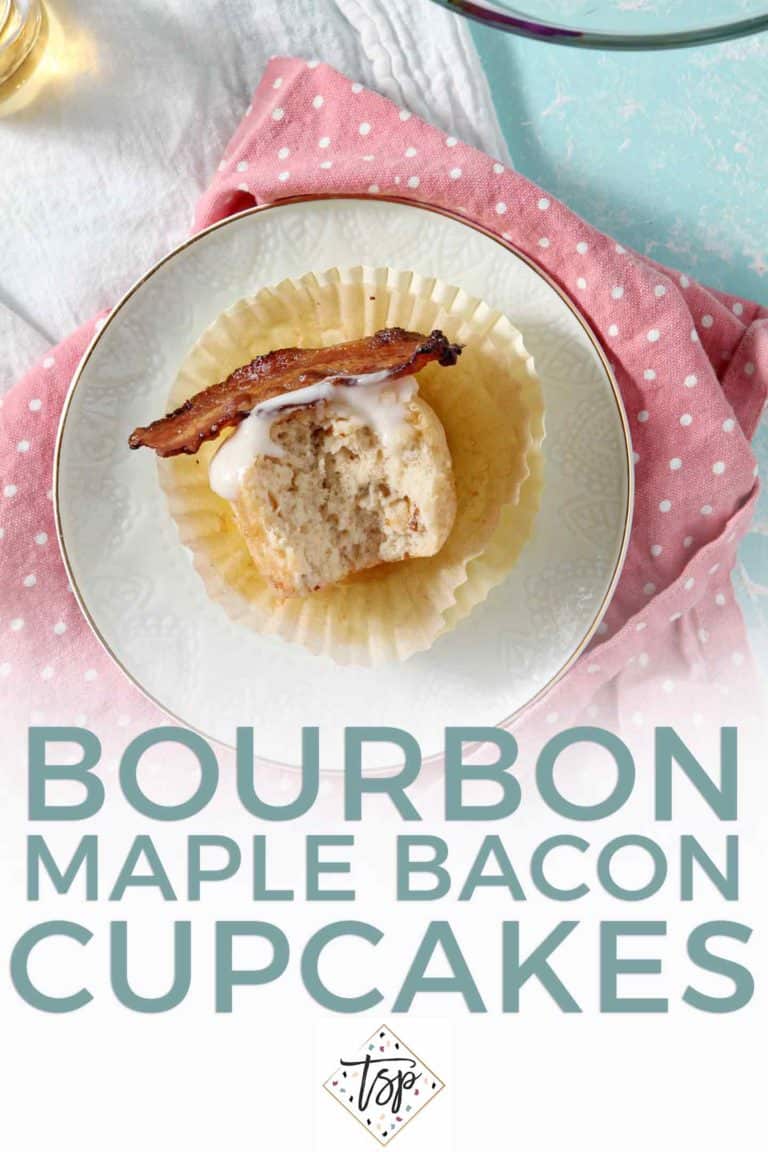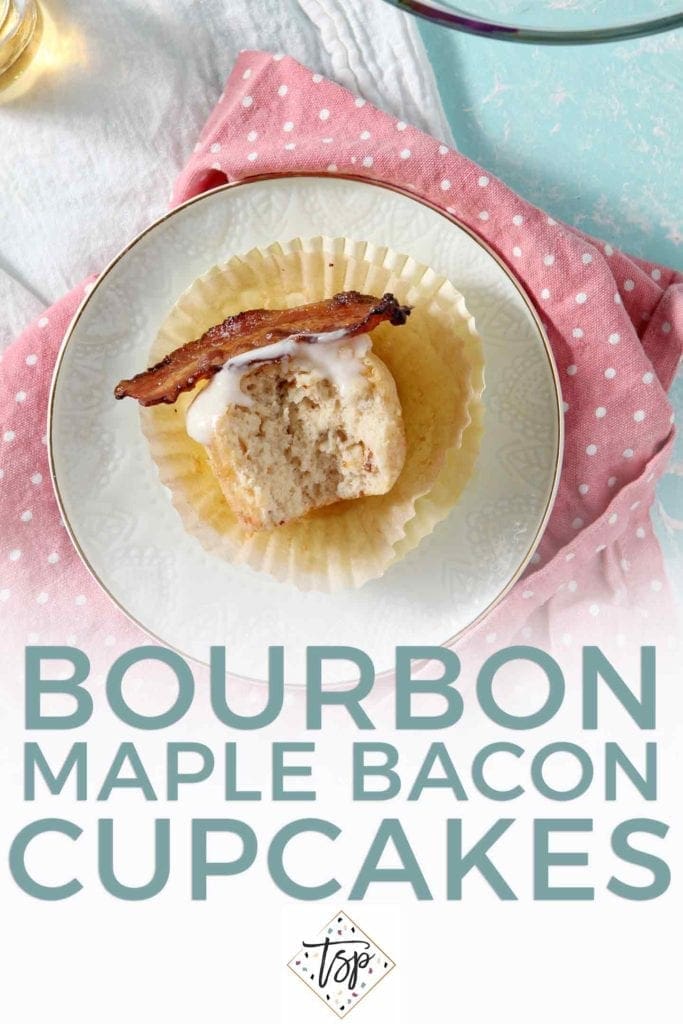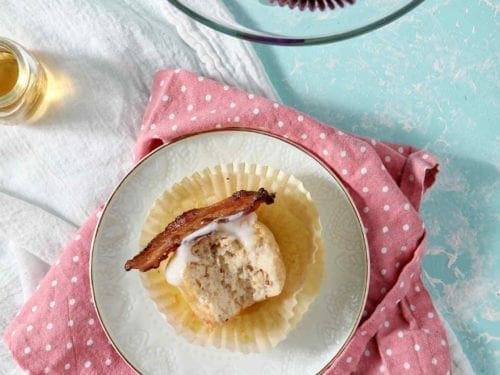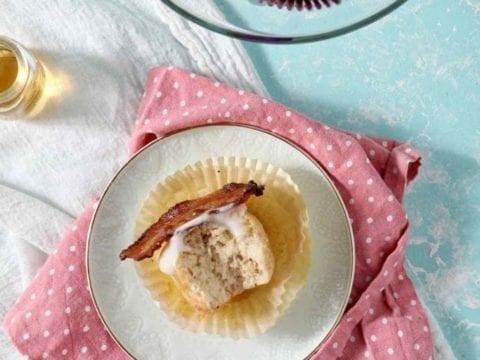 Yield:

6 cupcakes
Bourbon Maple Bacon Cupcakes
Total Time:
1 hour
15 minutes
Bake Bourbon Maple Bacon Cupcakes to celebrate any occasion! These dairy free cupcakes, made with bourbon, pure maple syrup, a little maple extract and a lot of bacon, are perfectly balanced. Making just six cupcakes, this recipe can serve a small group for a family-centric birthday gathering, but can also be doubled or tripled for a crowd. Bourbon Maple Bacon Cupcakes, which combine elements of sweet, salty and savory, are a delectable dessert!
Ingredients
Maple Bacon
5 slices bacon, thick cut, cut in half
2 tablespoons maple syrup
Maple Bacon Bourbon Cupcakes
2 egg whites
2 tablespoons granulated sugar
3 tablespoons maple syrup
2 tablespoons bacon fat, slightly warmed
1 oz. bourbon
1 teaspoon maple extract
½ cup unbleached all-purpose flour
¾ teaspoon baking powder
¼ teaspoon kosher salt
2 slices Maple Bacon, recipe above, crumbled
Maple Frosting
1 cup powdered sugar
½ teaspoon kosher salt
1 teaspoon maple extract
1 tablespoon water
Instructions
Bake the Bacon
Preheat the oven to 425°F. Line a jelly roll pan or a small baking sheet with two layers of parchment paper.
Place the sliced bacon on the jelly roll pan.
Brush with 1-2 tablespoons of pure maple syrup using a pastry brush.
Place in cold oven, and set timer for 12-15 minutes. (Check on them, as the bake time will depend on the thickness of the bacon, and if your bacon is thinner, it could burn.)
When the bacon is caramelized and cooked through, remove from the oven.
Reserve 2 tablespoons of the bacon fat.
Let come to room temperature. You will use these in the cupcakes and as a garnish.
Make the Cupcakes
Preheat the oven to 350°F.
Place six cupcake liners in a cupcake pan, then set aside.
In a large bowl, whisk together the egg whites and granulated sugar.
Measure in the maple syrup, bacon fat, bourbon and maple extract. Whisk until all the wet ingredients are combined.
Add the flour, baking powder and salt to the bowl, and whisk until the ingredients are combined and smooth.
Chop the bacon, if you haven't already, and stir into the batter.
Measure the batter evenly into the prepared cupcake liners, filling each about ¾ of the way full. (I used 2 tablespoons of batter per cupcake, and it worked beautifully.)
Bake for 14-17 minutes, or until an inserted toothpick comes out clean.
Let the cupcakes cool and come to room temperature before frosting. (This should take 30 or so minutes, depending on how warm your kitchen is. Be sure to give them enough time! You can speed this process by placing them in the refrigerator.)
Make the Frosting
In a large glass bowl, combine the powdered sugar and salt. Whisk together until combined, then pour in the maple extract and water/milk.
Whisk until the mixture is smooth. (It will be relatively thick.)
Transfer the frosting into a decorating bag with a star tip attached, then when the cupcakes have completely cooled, frost them.
Add a slice of bacon to the top of the frosting as a garnish, then drizzle with additional maple syrup.
Serve, and enjoy!
Notes
Please note the total cook time includes baking the bacon, as well as baking the cupcakes. Neither will bake for 30 minutes.
Please, please, please use pure maple syrup. (None of that breakfast syrup stuff here, folks!)
Nutrition Information:
Yield:
6
Serving Size:
1 cupcake
Amount Per Serving:
Calories:

288
Total Fat:

9g
Saturated Fat:

3g
Trans Fat:

0g
Unsaturated Fat:

5g
Cholesterol:

18mg
Sodium:

586mg
Carbohydrates:

42g
Fiber:

0g
Sugar:

32g
Protein:

7g
Nutrition facts are an estimate and not guaranteed to be accurate.
Sweet-savory desserts: Yay or nay?
Could I interest you in a Bourbon Maple Bacon Cupcake today?