Behind the Blog: Social Media Tips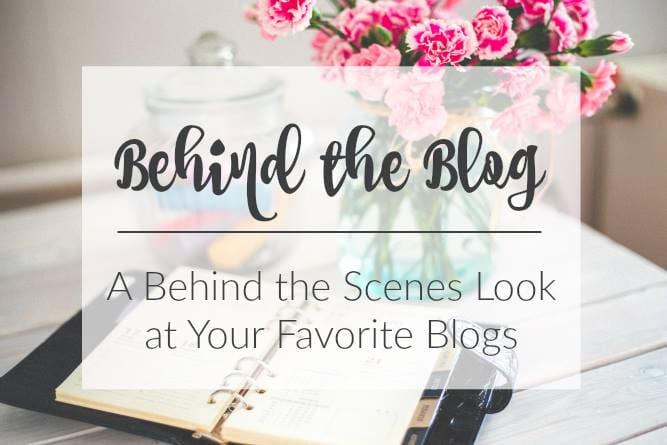 Happy Thursday, everyone! I'm excited to be sharing some more behind the scenes information with y'all today as we continue this year-long Behind the Blog series!
For the month of May, my fellow bloggers and I are sharing social media tips. Specifically, what platforms we use, which social medias we dig the best and the tools that help us stay organized.
This post contains affiliate links. If you were to make a purchase through one, I would receive a small commission. For more information about the affiliate programs The Speckled Palate participates in, please refer to my disclosure page.
Real talk: Out of all the things related to The Speckled Palate, I have the hardest time keeping up with social media.
Why?
It's a rabbit hole, and while it's super fun to connect with other bloggers instantaneously, it can be overwhelming.
That said, being a blogger, I spend a lot of time on social media.
My Favorite Platforms and a Few Tips
This photo-sharing platform is my absolute favorite, and it's easy to understand why. There are so many gorgeous images on Instagram, and since so many people are on the platform, your feed updates instantaneously. You can find me scrolling through my feed when I've got a down moment or before I crawl in bed for the evening because I love seeing what everyone is up to.
Instagram Tips
Be authentic in your images, your writing and the way you connect with others.
Share snippets from your life, not just styled images.
Connect with others! Leave genuine comments and check out what others are up to. This is a great way to make new friends.
What blogger doesn't adore Pinterest? It's another visually-driven social media platform, and it's a place where you can find inspiration, whether you're looking for recipes, party planning tips, crafts or more! I love being able to search for very specific recipes/crafts/tips. Pinterest is also fantastic for household decoration inspiration. I'm no interior designer, but I've found so much room inspiration that I use as a jumping off point for our home.
Pinterest Tips
Follow your friends and people who inspire you. And follow folks outside of your niche if you're a blogger, too, so your feed isn't all one thing!
Know what you're looking for. This goes hand-in-hand with the next tip.
Don't fall down the rabbit hole. If you're anything like me, you should definitely limit your time on Pinterest. While it's exciting to see what's out there, Pinterest is a place where I can easily waste several hours in the drop of a hat. What's more is you can become so discouraged and overwhelmed if you spend too much time surfing Pinterest, even though it can serve as an amazing source of inspiration.
Instagram and Pinterest are my two favorite social media channels, but I'm also active on Twitter and Facebook, too.
Social Media Tools I Dig
Now that we've discussed my favorite platforms, let's talk about how I make social media for The Speckled Palate. As many of you know, I've got an active toddler. We have a part-time nanny, which is a blessing because her assistance keep my business going.
Once upon a time, I thought I could be a stay-at-home-mama, part-time freelancer, and part-time blogger… and somehow balance it all. I learned quickly that's impossible.
I couldn't keep up with social media without my schedulers.
When social media became "a thing" back in the day, I was skeptical of these so-called schedulers because I felt like they made my messages less authentic.
I've since changed my tune. And I know if it weren't for these social media tools, there would be no way for me to share my friends' work, as well as my own, on a consistent basis.
Here are some of my favorite tools:
Hootsuite: Hootsuite offers a lot of social media scheduling, but I only use it for scheduling out tweets. Specifically tweets promoting other bloggers' work. One of the best things about being a food blogger is I've gotten to know so many other bloggers whose work I drool over on a daily basis, and I want to share it with my followers. The best way for me to do this, I've learned, is to share tweets of their work.
Facebook Scheduler: In recent weeks, I've started scheduling The Speckled Palate's Facebook page posts through Facebook's publishing tools tab. It was a slow go at first, but I've learned that more of my posts are getting seen. This is another way for me to promote other food bloggers' work with my audience.
CoSchedule: I recently started using this all-in-one social media plugin, and I adore it. Now when I schedule a blog post, I have the option to schedule out tweets, Facebook posts, Pinterest pins and more in the days and weeks after my post goes live. The best part? It's attached to my post, so all I have to do is scroll to its toggle screen, select what kinds of messages I want to send and when, then I let it go. Brilliant and SUCH a time saver!
BoardBooster: I've been using BoardBooster for more than a year, and it has changed my Pinterest game. Instead of going in and sharing pins one by one whenever I have a moment, I create hidden boards and pin recipes, crafts and more to them, then let BoardBooster do its thing. It takes the pins from these hidden boards and pins them to my public boards at the optimal times. Now, I don't have to worry about flooding my followers' feeds with several pins in a row. And BoardBooster shares a steady stream of gorgeous pins that I've curated to my feed.
Later.com: Instagram posting was such a challenge before I discovered this app. Now? I can schedule out my Instagram posts in advance, and when it's time for them to go live, I receive a notification on my phone. I click into the notification, which opens the Later app. It subsequently copies the photo AND caption as Instagram opens. Then all I have to do is paste the caption into the caption box, make any last minute edits in Instagram, and post it. So. Simple. And the best part? This app is currently free if you want to post 30 or less images in a month.
…
Be sure to check out my other posts in the Behind the Blog Series!
Other posts that go BEHIND THE BLOG and the business of food blogging: Behind the Blog: Top Posts / Behind the Blog: Frequently Asked Questions / Behind the Blog: @katiewilliamsen of Twin Stripe Interview / Behind the Blog: Organization, Planning and Balance / Behind the Blog: The Workspace / Behind the Blog: Behind the Photographs / Behind the Blog: Blogs I Love / Behind the Blog: The Speckled Palate's Beginning / Behind the Scenes Blog Tour: The Speckled Palate
…
Be sure to visit my friends who are sharing their social media tips and tricks, too!
Social Media Marketing for Bloggers | The Natural Homeschool
Instagram Tips (from an Instagram Addict) | Arts & Crackers
Social Media for Bloggers | Smart Girls DIY
…
What are your feelings on social media?
Do you have any other tips and tricks?