Behind the Blog: Blogs I Love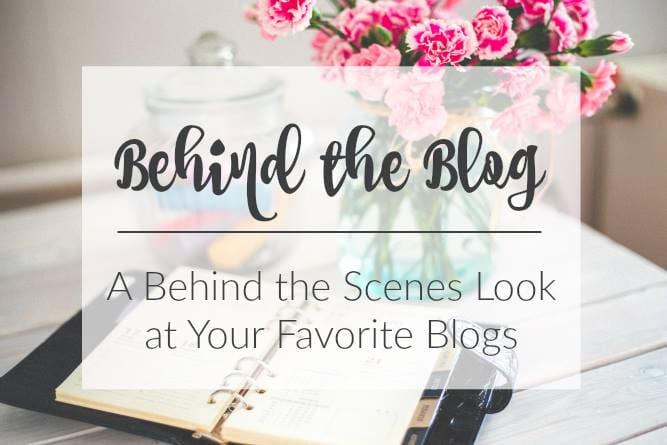 It's the last Thursday of February, which means it's time for another Behind the Blog post!
This month, my fellow bloggers and I are focusing on blogs we love.
As a blogger, I (unsurprisingly) read a ton of other blogs. Most are food-related, though I have a soft spot for craft blogs. Confession time: I love craft blogs even though I never have time to craft and don't carve time out of my day to do things like that anymore. Balance is a tough thing for me these days, so I've dropped my crafting act for the time being, even though I still really enjoy it and love pinning craft projects that I can hopefully do sometime in the future.
That said, I look to other bloggers for inspiration, dinner suggestions and food ideas. I love seeing what other food bloggers are making, not just to see what ingredients are popular and what kinds of dishes people are gravitating to, but I adore seeing their food styling and how they set up their photographs.
I was a media photographer back in the day, and food styling does not come naturally to me, even though I will say I have come a long way in the almost-five-years The Speckled Palate has been around. My professional life was all about capturing things as they were, which meant I wasn't moving a person or using tweezers to place an herb on a dish, and food styling was something I learned through trial and error. Which really means a lot of errors, haha.
So when I'm looking for ingredient and photographic inspiration, I like to visit…
But I don't just visit these "big time" bloggers, who I adore but realize will probably never meet and/or hang out with.
Oh, no, no.
One of my favorite things about blogging is that I've made friends from all over the world. Since 2008, I've connected with friends through the internet, and I am so thankful for each and every one of them. We've gone on trips together, they've roped me into conferences (and tried to keep me from the state of California somewhat successfully!) and more. Heck, I even ran 200 miles with 10 of them for a relay race a few years back!
A few of my favorite food-centric blogs from friends, near and far, are:
The Crumby Cupcake
A Joyfully Mad Kitchen
And not only am I following bloggers on their blogs as they share their lives, recipes, crafts, tips and tricks, but I love following along with restaurants, magazines, celebrities and more on Instagram. Because Instagram is awesome and visual and something for me to quickly pop into to see what's going on.
Honestly, it was hard for me to choose some of my favorite Instagrams because I'm following so many handles, so the following are some of the favorites I've seen recently and the ones I check regularly, whether or not they're showing up in my timeline:
…
Be sure to check out my other posts in the Behind the Blog Series!
Other posts that go BEHIND THE BLOG and the business of food blogging: Behind the Blog: Top Posts / Behind the Blog: Frequently Asked Questions / Behind the Blog: Organization, Planning and Balance / Behind the Blog: Social Media Tips / Behind the Blog: The Workspace / Behind the Blog: Behind the Photographs / Behind the Blog: The Speckled Palate's Beginning / Behind the Scenes Blog Tour: The Speckled Palate
…
Be sure to visit the other bloggers who are participating in this series, too:
Moms & Crafters
Arts & Crackers
Smart Girls DIY
Where do you find blogging inspiration?
Who are some of your favorite bloggers?
What is your favorite social media, and who are some of your favorite folks on it?