Behind the Blog: Top Posts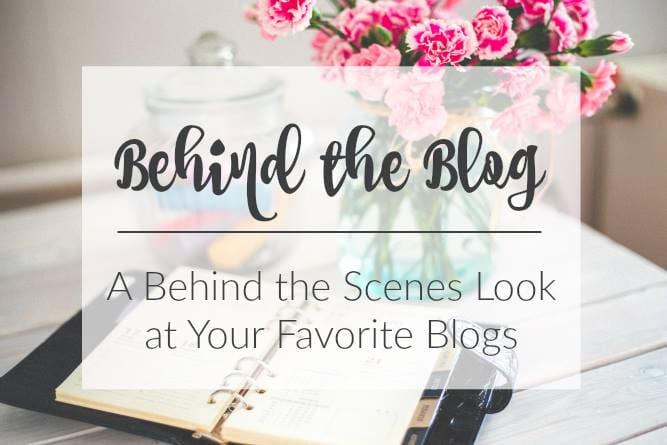 Happy Wednesday, everyone! I'm popping in a day early for this month's Behind the Blog post since we're gallivanting in San Francisco and Napa this week!
For the month of September, my fellow bloggers and I are talking about our top posts: what those are, why we think they're popular, tips and tricks for viral content and more!
Y'all ready to learn about some of The Speckled Palate's most popular recipes?
Here we go…

What are your all-time most popular posts?
How about we do this in a top 10 list?
Why do you think those are so popular?
A lot of my most popular recipes are seasonal. Some, like the Blizzard, only sees traffic during the wintertime. Others, like Peach Compote, sees traffic during the summer months.
Another commonality? Several of the most popular recipes are vegan.
I like to think all of these recipes pretty popular because they're delicious, so people come back again and again as they make the dishes more than once. Also, I feel like the vegan dishes are a draw because it's sometimes challenging to find solid vegan recipes. (And when you find something you like, why search for something else?)
I also like to think they're pretty popular because they're a little different, too. While some of them are more common, others, like the Oven Fried Okra, are more unique.
The all-time number one post?
Vegan Blueberry Muffins are my most-loved recipe, and for good reason. These muffins are fluffy, sweet and absolutely perfect for the summertime.
With its popularity comes some debate, though, and if you look at the comments throughout the years, you'll notice the muffins are mostly loved… with few exceptions.
My family adores the recipe, so I make it a few times a summer. And it sounds like many others love it, too, and continue making it again and again.
What to do when a post goes viral?
When I notice one of my posts picking up traffic, I visit the post to confirm the recipe is clear, the photos are pretty, a long pin is available, and that any appropriate affiliate links that might fit are in place.
Does this work all the time? Nope.
Can I predict which post is going to take off? Haha, I wish!
When a post goes viral, I try to share it more and bring more attention to it overall. This summer, my No Churn Peanut Butter Pecan Chip Ice Cream's pageviews skyrocketed… so I did what I just listed above. And that post got elevated traffic for more than a week and is still getting hits!
I think the key is being aware of what's happening. I know my summer-centric recipes are going to be more popular during the warm months, just as I know my Christmas cookies and cozy cocktails will be more searched during the colder months. It's all about being prepared and being able to make changes on the fly to keep your viral post in front of readers and to keep them coming back.
…
Be sure to check out my other posts in the Behind the Blog Series!
Other posts that go BEHIND THE BLOG and the business of food blogging: Behind the Blog: Frequently Asked Questions / Behind the Blog: @katiewilliamsen of Twin Stripe Interview / Behind the Blog: Organization, Planning and Balance / Behind the Blog: Social Media Tips / Behind the Blog: The Workspace / Behind the Blog: Behind the Photographs / Behind the Blog: Blogs I Love / Behind the Blog: The Speckled Palate's Beginning / Behind the Scenes Blog Tour: The Speckled Palate
…
Be sure to visit my friends who are talking about their top posts, too!
…
What are your top posts?
What do you do when a post goes viral?