On holidays and thankfulness
Thanksgiving came and went, and I didn't take one second last week to blog. About food, about thankfulness, about anything. And I'm cool with that.
Why?
Because life is pretty darn good in these parts. Better than good, in fact. And I wanted to cherish all those moments, especially the ones last week.
I've got a lot to be thankful for, and I've been soaking these in. I am thankful for a handsome husband who is insanely supportive of pretty much anything I decide to do – including the ultra marathon I plan on running with friends in February, even though he flat-out told me he thought it was crazy. I am thankful for a speckled puppy dog who is hilarious, loving and makes life interesting daily. I am thankful for my family because they are beyond wonderful, and I love the random conversations I have with them daily and the moments we spend together. I am thankful I am working in a profession I love. (And I don't plan on stopping anytime soon.) And I am thankful I have friends – life-long, old and new friends – who are always there for me, lifting me up.
This Thanksgiving was a celebration of the things I am thankful for. And while I am thankful for the Internet and blogging, spending time with loved ones took precedence.
We spent Thanksgiving at my husband's grandmother's home, and it did not disappoint. In fact, it blew me away. Honestly. And if there was a way for me to eat seconds, thirds, fourths and maybe even fifths of rice dressing, I would. It's that good.
Confession: We brought home two servings of the rice dressing, as well as servings of everything else that was offered, including squash cornbread dressing, roasted turkey, seafood eggplant casserole, pea casserole, corn maque choux, among countless other tasty dishes. (There were so many that I cannot remember them all. Fact.) I ate both servings of the rice dressing in one sitting last night. I didn't feel guilty. In fact, I felt good.
I was even asked to contribute, whipping up some Pumpkin Spice Cookies, gluten-free (!!!) Pecan Tassies and Bourbon-Bacon Brownies. Confession: I changed up the recipes after seeing the original. The results were pretty delicious. And I'm happy I got to bake, because, as y'all should know by now, it's kind of my thing.
So Thanksgiving was beyond fantastic. We are so blessed. And we had the best time with Winston's family in Lafayette before driving back to Baton Rouge to host an impromptu Friendsgiving party at our house which included watching the Texas-Texas A&M game, drinking hard cider and foisting leftover Thanksgiving desserts upon our guests.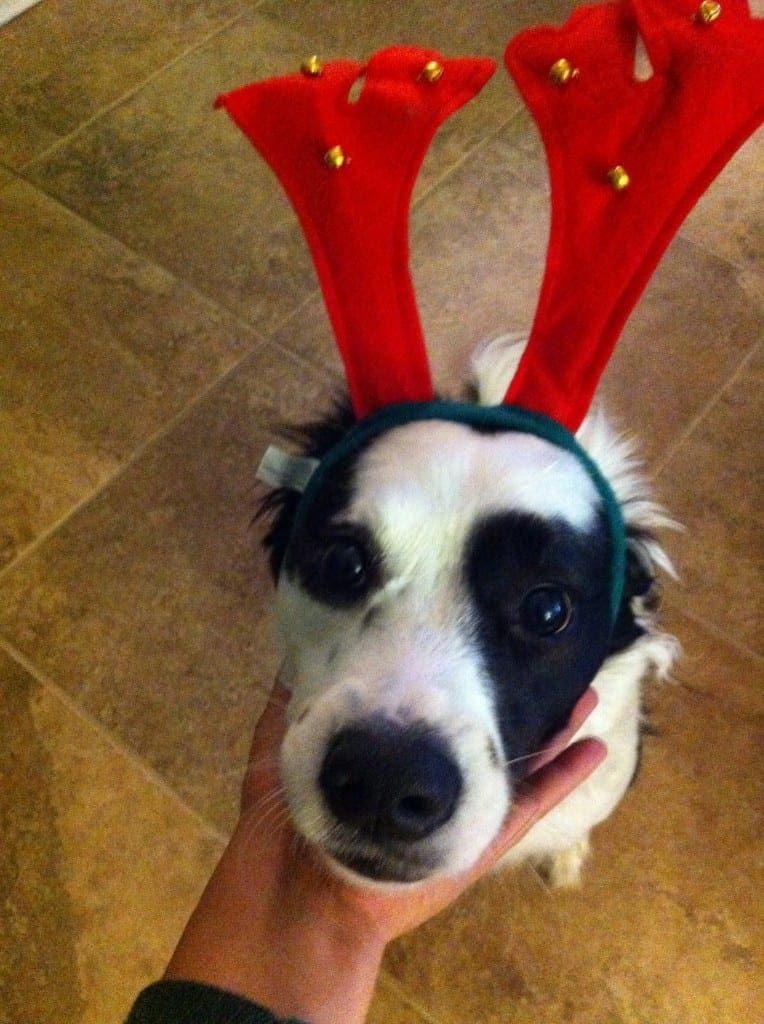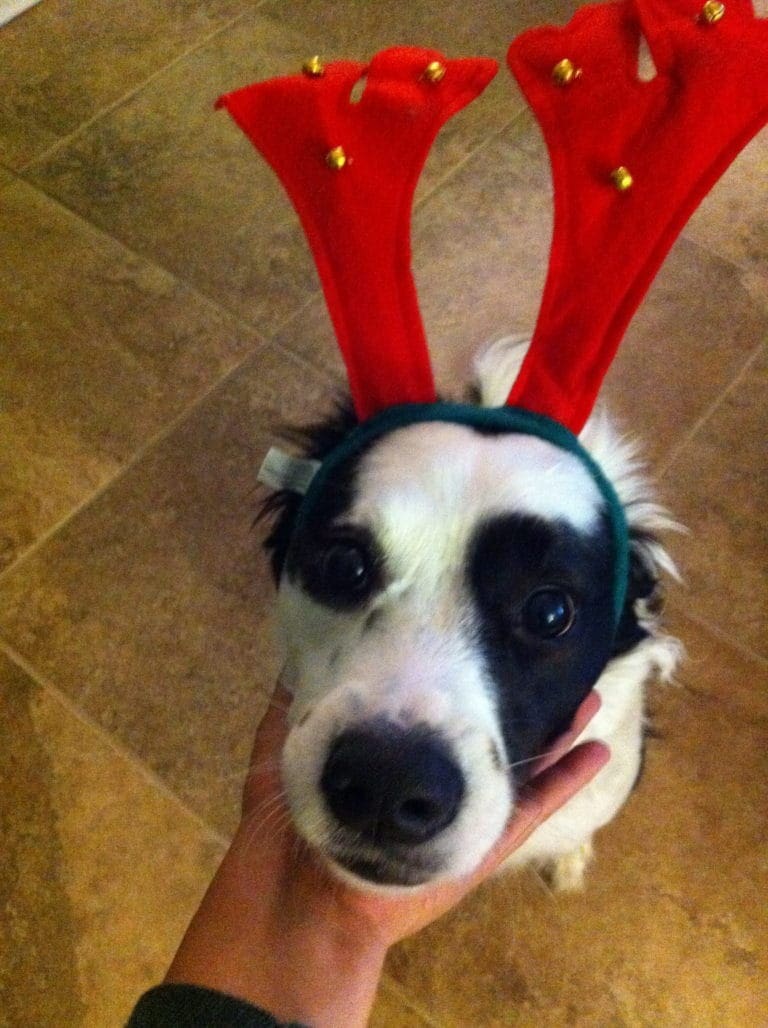 Then Friday rolled around, and we hit the ground running, heading up to campus to tailgate for the LSU-Arkansas game, then cheered the Tigers on to victory. We had a great time – because, let's be honest, who wouldn't have a great time day drinking, then watching awesome college football – and once the game was over, we tailgated a little more before heading home.
Then Saturday came, and Winston left town for a bachelor party in New Orleans, and I spent the afternoon decorating our home for Christmas. I even decorated Lucy. She was not amused.
… These past days have been a blessing. I am so thankful I have had this time to spend with friends and family. And I am so thankful for the season we are entering, as the Advent season is my favorite for so many reasons.
And I hope that now we have had our fill and are hopefully back to a normal diet that does not include leftover turkey that we can reflect on what we are thankful for daily. And that we can cherish each day. Because, honestly, we all have so much to be thankful for.
Want more personal posts? Check out Settling in (We've Moved), Life Lately and On Baton Rouge, Falcon Heights and Dallas.