Last Updated on
When I was a kid, there was nothing I loved more in the summertime than homemade egg salad, chilled, on top of fresh bread with some sweet pickles and a tall glass of lemonade. (Stereotypical Southern alert: Those were also the days my sister and I ran around the neighborhood wearing no shoes, playing with friends and spending every daylit hour outdoors except for lunchtime.)
I stopped eating egg salad sometime during my teenage years, forgetting the deliciousness of my favorite summer lunch of my younger years.
One day recently, I got a craving. Egg salad sounded so good, and since I had nothing on my plate – literally and figuratively – I was going to make myself some. And y'all? When I say that this stuff was good, I mean good. Like, better than my childhood memories good.
And that is something that is hard to beat!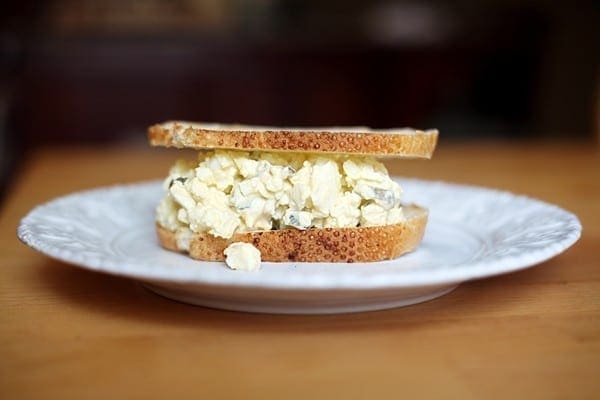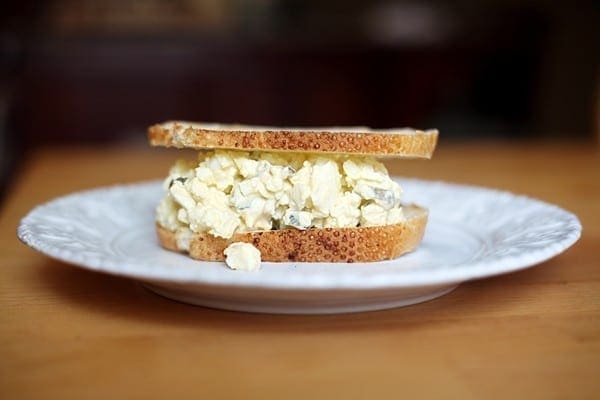 Egg Salad
Looking for a good recipe to make after Easter Egg Hunts are all said and done? Whip up this divine Egg Salad recipe. Chop five hardboiled eggs. In a small bowl, combine sweet gherkin juice, Greek yogurt and mayonnaise, whisking until smooth. Dollop the wet ingredients onto the chopped hardboiled eggs, then add a chopped sweet gherkin, stirring the egg salad until it just comes together. Serve this egg salad on your favorite sandwich bread for a quick post-Easter lunch.
Ingredients
5

hardboiled eggs

1

tablespoon

sweet pickle juice

1

tablespoon

Greek yogurt

(non-fat is OK)

1

tablespoon

mayonnaise

1

sweet pickle

Salt and pepper to taste
Instructions
Hard boil eggs for 15 minutes.

Let eggs cool.

Chop up pickle finely.

Combine pickle juice, Greek yogurt, mayonnaise and salt and pepper in a small bowl.

Add pickle to the previous mixture.

Once eggs are cooled, peel off their shells and chop them roughly.

Add eggs to the yogurt/mayo mixture and stir.

Chill for 1 hour and enjoy!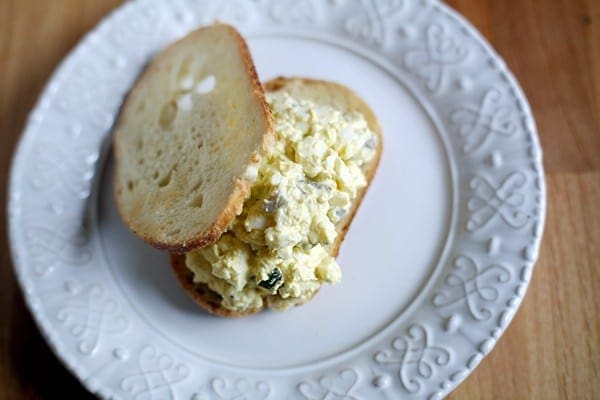 This recipe is beyond simple and absolutely delicious. Perfect for something to remind you of the summer as these fall days get longer, the daylight becomes shorter and the weather cools down.
Enjoy, friends!