Stay cool during the dog days of summer with this refreshing Strawberry Sweet Tea! Singing of strawberries and summertime sweetness, this tea is perfect to sip during a warm afternoon. Made with just four simple ingredients, this tea stays on rotation throughout the hot months of the year in our house.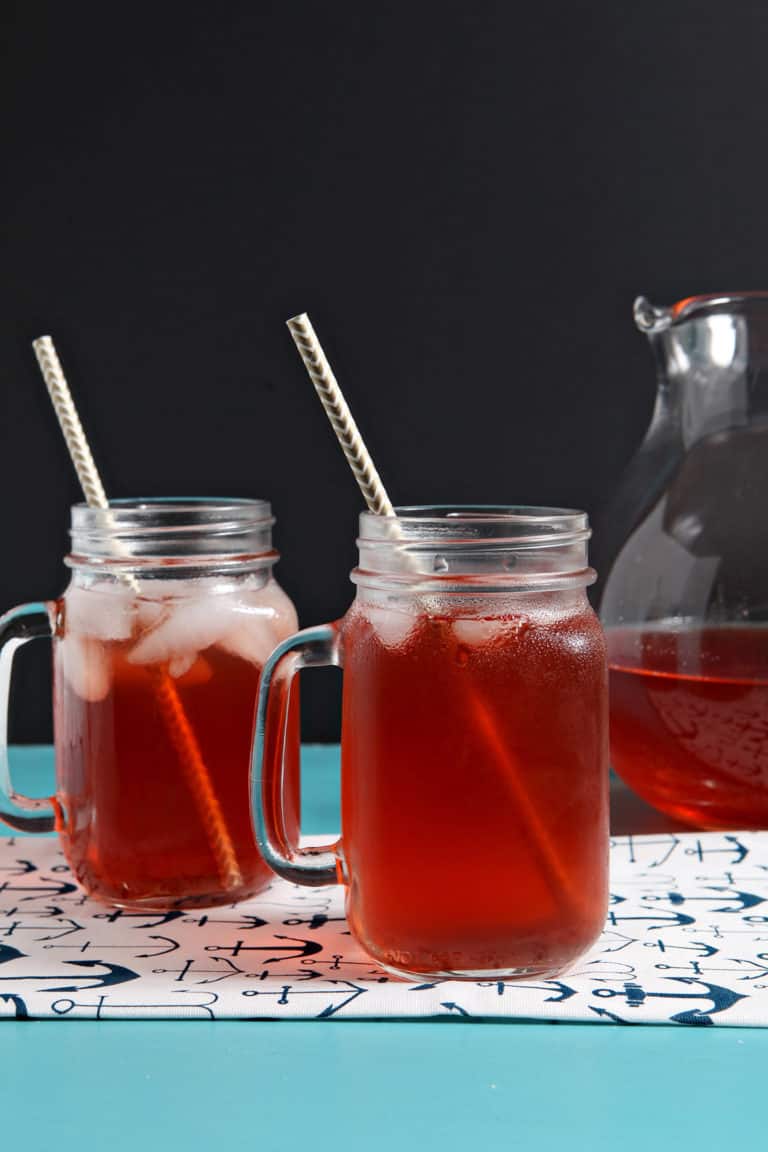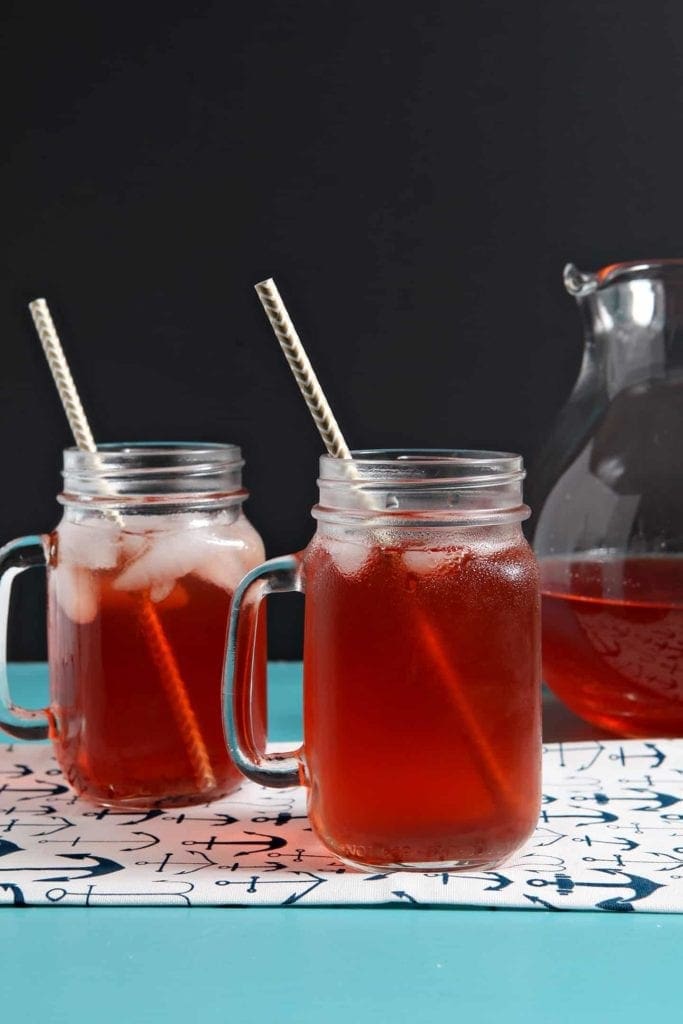 The past two weeks have been a whirlwind, y'all, and I still feel like I'm catching my breath.
I spent last week in my hometown of Memphis, introducing our daughter to several friends who live there. We spent a ton of time with my family, too, letting everyone hold the babe and get some good quality time. "Good quality time" includes squeals and laughs of delight, the occasional screaming fit and the baby potentially falling asleep on your shoulder. Because those all happened while we were visiting.
We drove back to Dallas on Sunday… and arrived home to a dying air conditioner.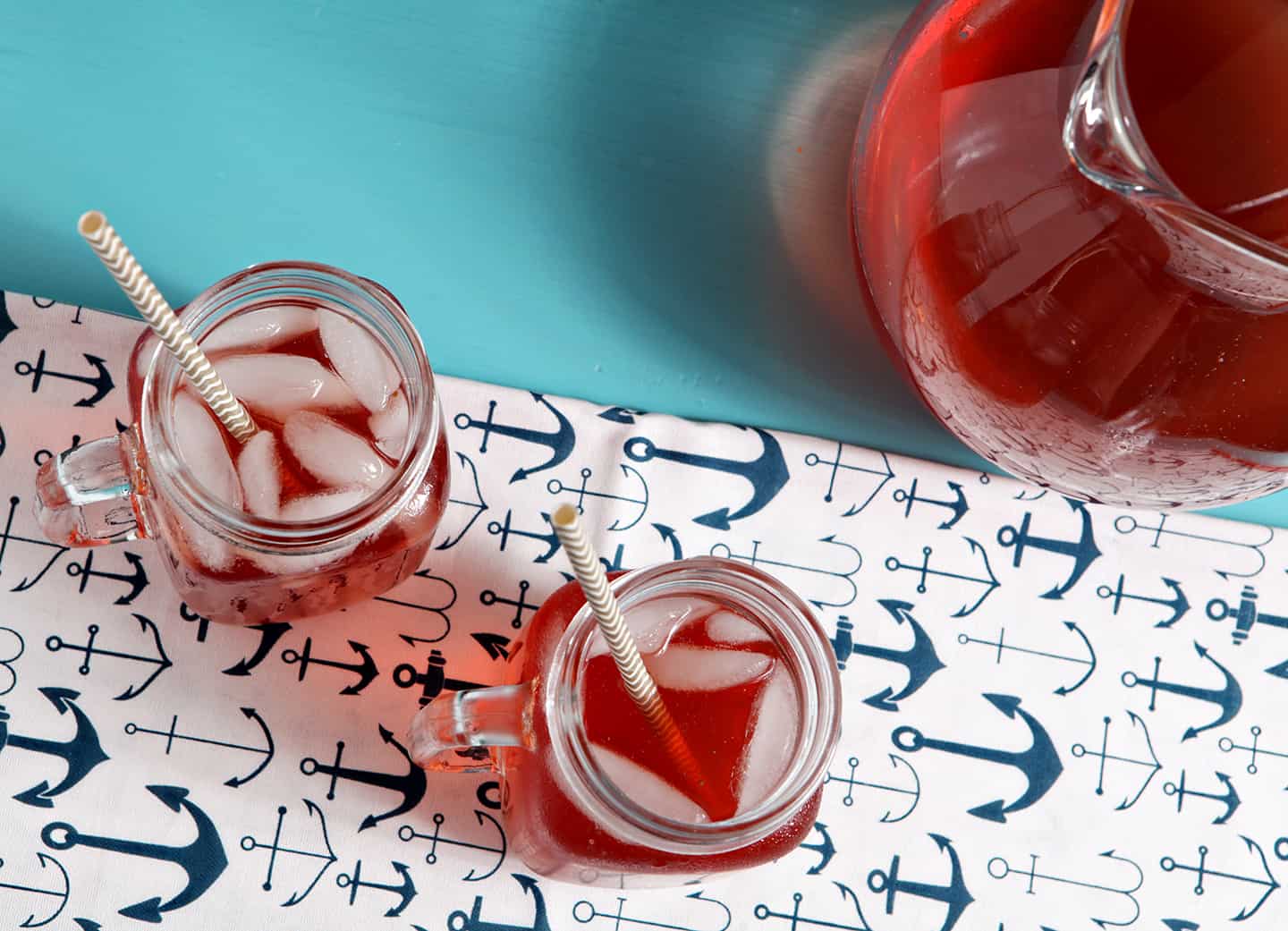 Our A/C still works, just barely, but it's in the process of kicking the bucket… and every afternoon inside the house just feels a little hotter.
Needless to say, our home is entirely too warm to do any baking or cooking. So I started thinking of foods and drinks that were cool and delicious… and realized that tea is a pretty fabulous summer drink.
What makes tea better? If it's sweet. And if you add strawberries. Duh.
So I whipped up this impromptu version of tea, and it was g-o-o-d. Like, surprisingly, ridiculously good–especially since I'm not a regular tea drinker–and super strawberry-y. (I'm making that a word. Sorry not sorry.)


Other Refreshing Drinks
Easter Strawberry Champagne
Blueberry Lemonade
Blackberry Ginger White Wine Slush
Interested in this one?
I'm sharing my Strawberry Sweet Tea recipe over at My Cooking Spot today.
I'd love if you joined me over there and told me your favorite summertime drink!