Honey Roasted Whole Carrots make the perfect accompaniment for any weeknight meal or a side at the holiday table! This versatile dish bakes up easily and tastes delicious! Carrots are tossed in olive oil and honey, then dusted with cayenne pepper for a delightful sweet-spicy kick.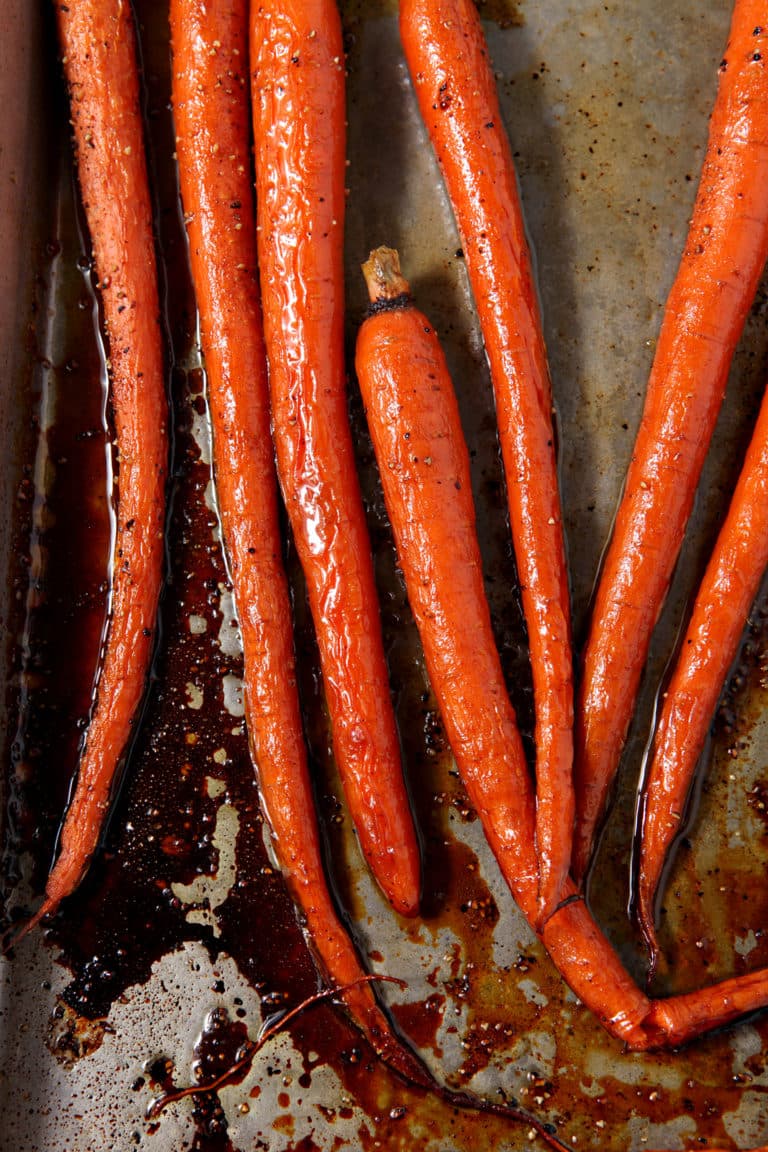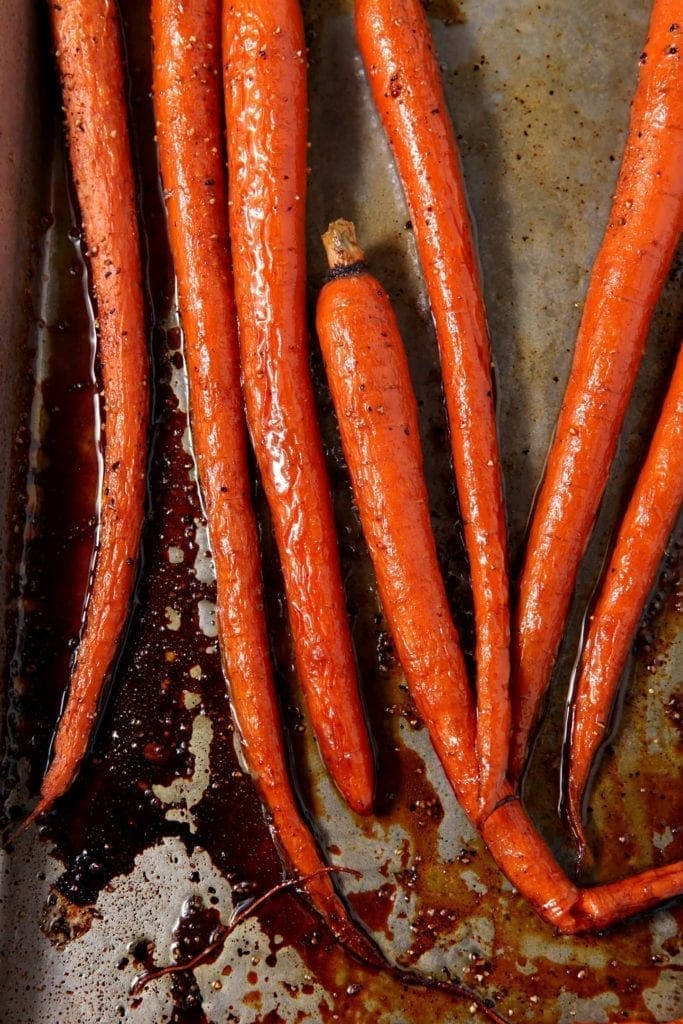 This post contains affiliate links. If you were to make a purchase through one, I would receive a small commission. For more information about the affiliate programs The Speckled Palate participates in, please refer to my disclosure page.
Carrots used to be one of my favorite veggies.
They're sweet.
They're easy to eat.
They're perfect for snacking and dipping.
Then my sister developed a severe allergy to carrots, and I stopped using them in my cooking. I always felt bad that if she came over for dinner–even though she wouldn't be coming for dinner unannounced since we live in different states–that I couldn't feed her.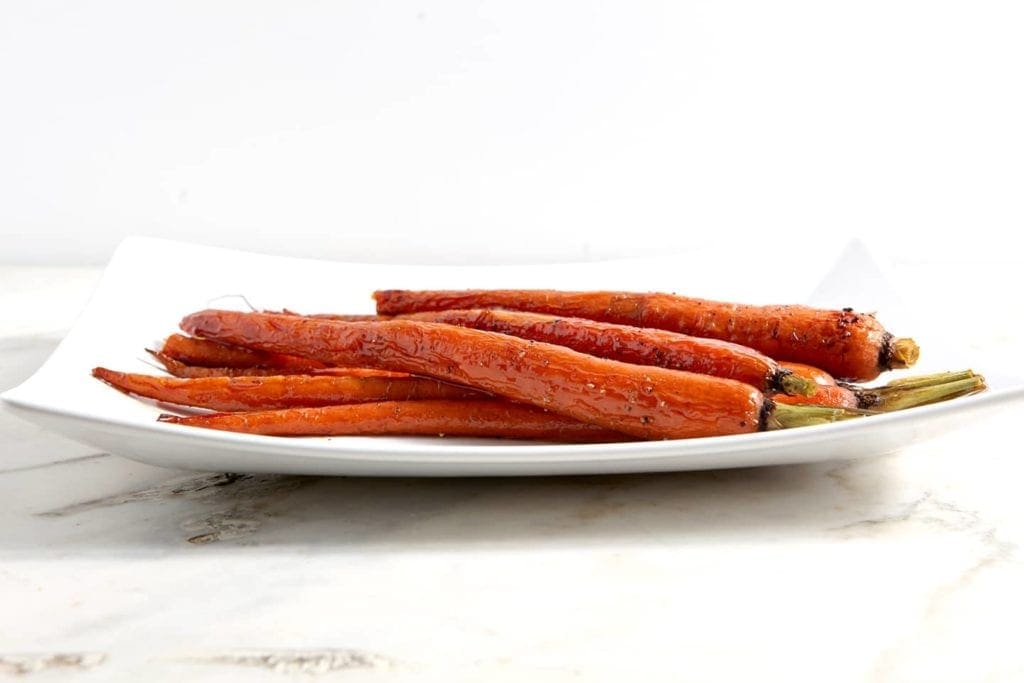 Recently, I decided it was time to make some carrots. My sister wasn't coming to visit. No one at our house has an allergy. And the carrots at the grocery looked stunning.
So I roasted 'em up.
And they were divine.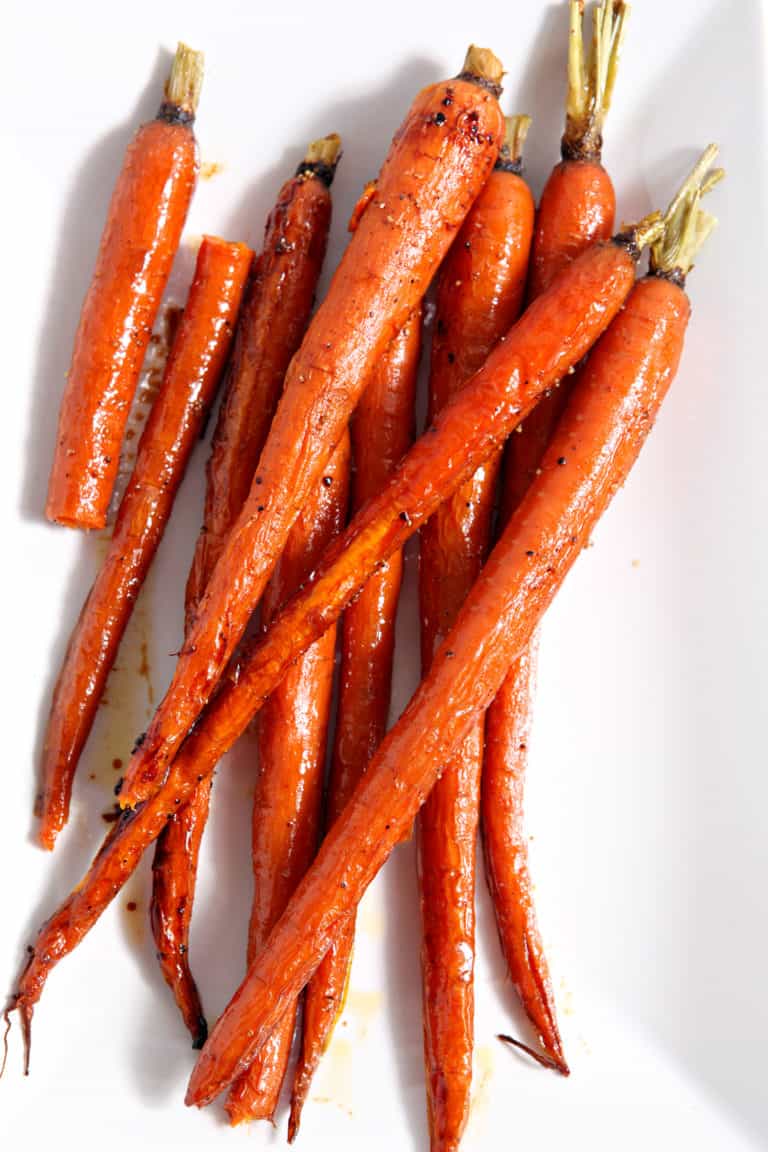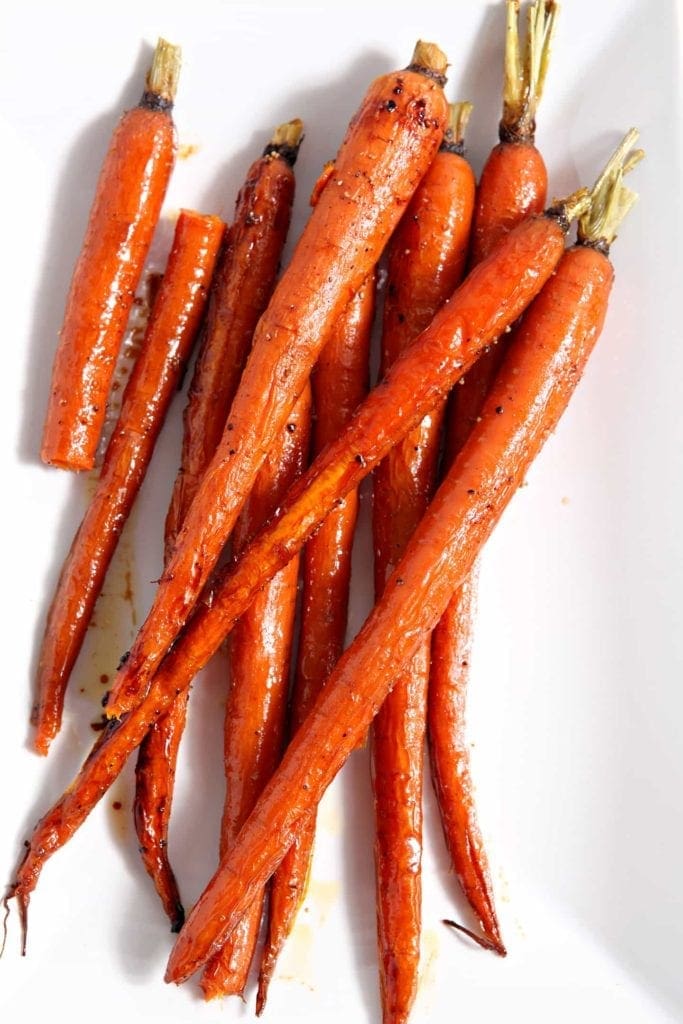 Honey Roasted Whole Carrots Essentials
Need some more easy side inspiration for your weeknight OR holiday table?
I love Cider-Glazed Carrots, Lemon Pepper Green Beans and Lemon Kale, which all cook up very easily and taste DELICIOUS!

I'm sharing my Honey Roasted Whole Carrots recipe over at My Cooking Spot today.
Come join me, and let me know how you like your carrots!