Looking for a simple dinner to throw together for a weeknight meal? Look no further than my Chicken and Zucchini Enchiladas, which are a family favorite.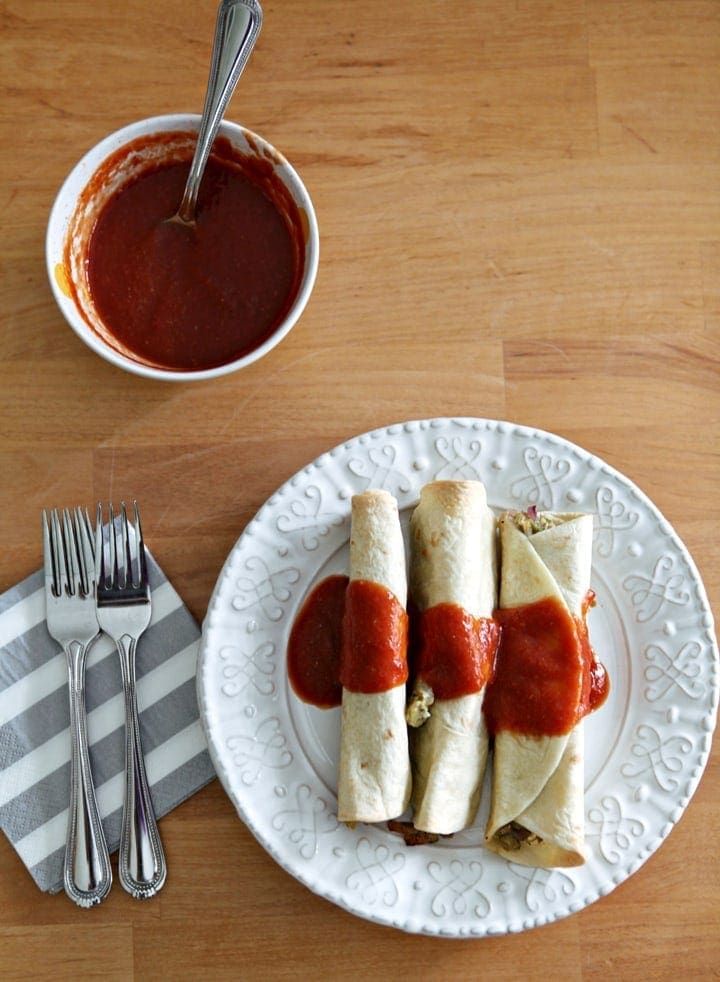 Enchiladas.
An incredibly simple dish… but it can so easily be messed up.
Trust me: I would know. I've had more than my fair share of kitchen fails involving enchiladas, and when I first discovered the recipe these enchiladas are adapted from, I fell in love.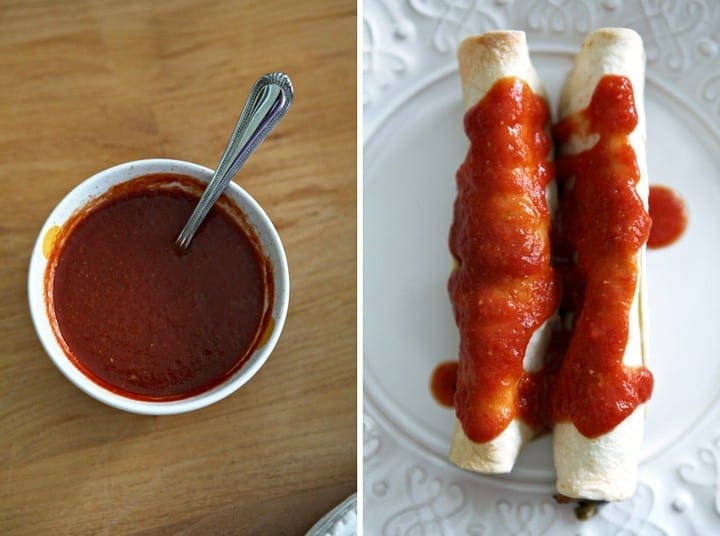 Not only is this enchilada recipe delicious, but it's is versatile, too!
You've got a surplus of zucchini? Double the recipe.
Not feeling like chicken? Skip it, double the zucchini and call it a day.
We've made this recipe with and without the chicken, double the zucchini, double the pepper, double the sauce… and every time, it's been delightful. But this rendition? It's our favorite.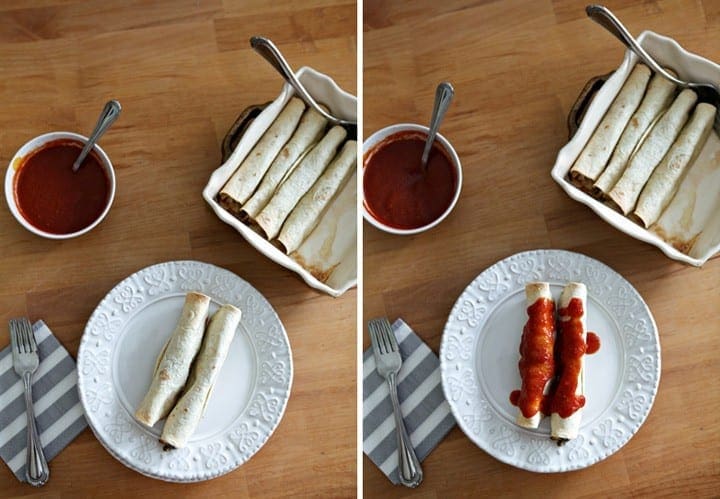 These Chicken and Zucchini Enchiladas paired with a red enchilada sauce — kept on the side until it's time to serve, which I'm sure is blasphemous to some folks, but we like our tortillas to get crispy before drowning them in sauce — are a winner of a weeknight or weekend dinner!
Here's how you can make your own…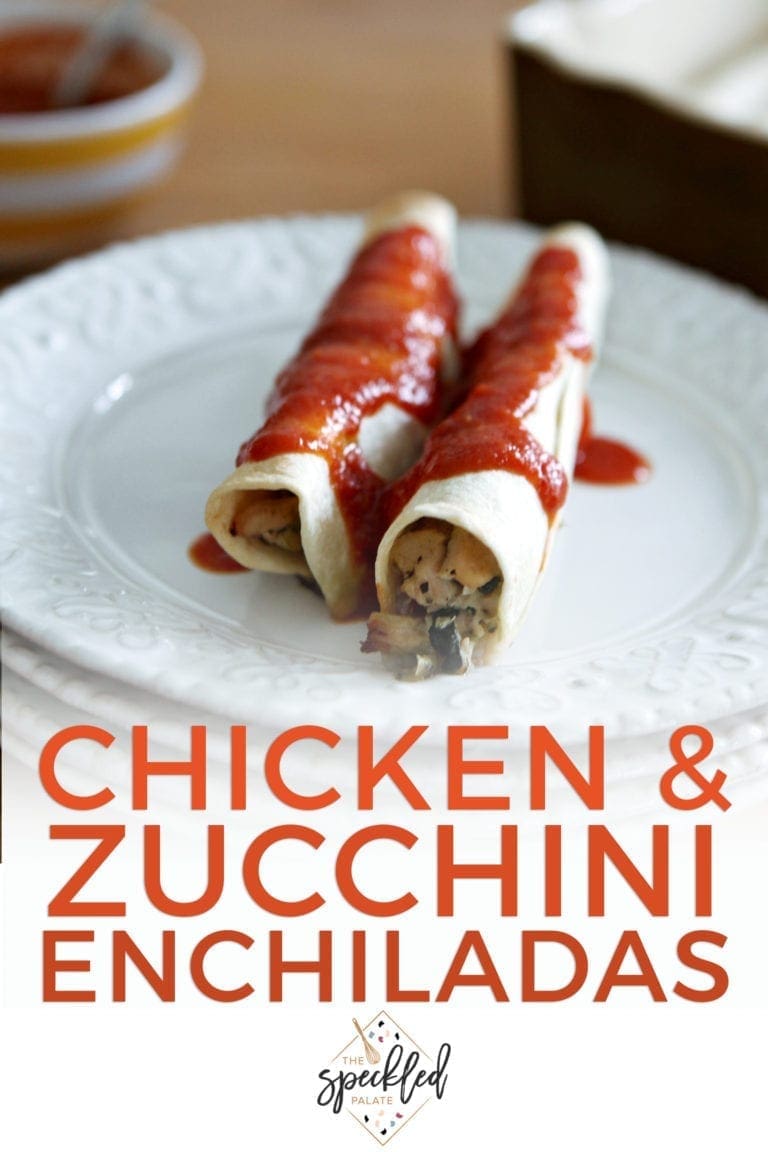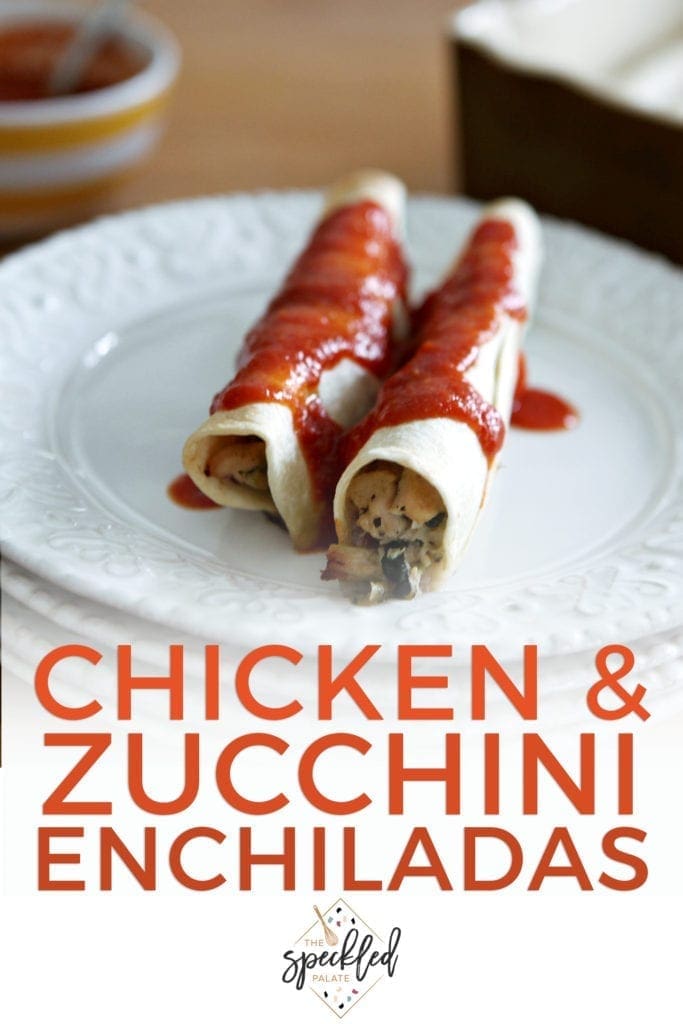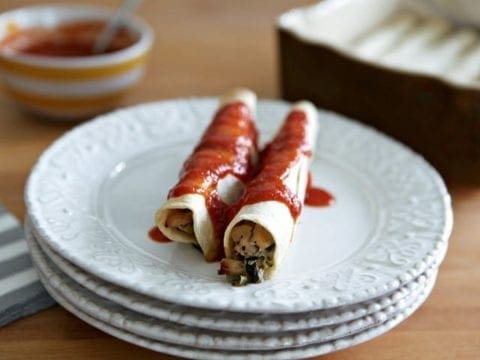 Yield:

10 servings
Chicken and Zucchini Enchiladas
Total Time:
1 hour
10 minutes
Looking for a simple dinner to throw together for a weeknight meal? Look no further than my Chicken and Zucchini Enchiladas, which are a family favorite.
Ingredients
Enchiladas
2 tablespoons extra virgin olive oil
1 red onion, (about 1 ½ cups), finely chopped
1 green bell pepper, (about 1 ½ cups), finely chopped
6 garlic cloves, minced
¾ teaspoon kosher salt
1 zucchini, (about 2 cups), grated
1 ½ teaspoons cumin
1 tablespoon dried basil
1 ½ teaspoons dried oregano
2 chicken breasts, baked and shredded
2 cups pepperjack cheese, grated
Cayenne and freshly ground black pepper to taste
20 tortillas, (corn or flour)
Enchilada Sauce
10 tomatoes, medium-sized, chopped
1 red jalapeño pepper, chopped
1 cup red onion, roughly chopped
10 cloves garlic, whole
2 teaspoons kosher salt
1 teaspoon cumin
Instructions
Before you make the enchiladas and enchilada sauce, make sure your chicken is cooked through, cooled and shredded. Set is aside when done.
Make the enchilada sauce: Place all ingredients -- the tomatoes, jalapeño, red onion, garlic, salt and cumin -- in a large saucepan.
Bring the ingredients to a boil, then lower the heat and cover partially. Simmer for about 15 minutes.
Transfer the ingredients into the food processor, and puree. Strain the sauce through a fine mesh strainer to make it extra smooth, then set aside.
Make the enchilada filling: Heat the olive oil in a large, deep skillet over medium-high heat.
Add the onion, green bell pepper,, garlic and salt to the pan, cooking until the onion is soft. (Be sure to watch this, as you don't want the onion to brown.)
Add the zucchini and the remaining seasonings -- cumin, basil and oregano -- to the skillet, stirring into the onion. Cook until the zucchini is tender.
Remove the skillet from the heat, and stir in the shredded chicken. Add the grated pepperjack cheese and any additional seasonings, stirring until incorporated.
Allow the filling a few moments to cool before filling the tortillas.
Make the enchiladas: Grease a large baking dish. Preheat the oven to 350°F.
Dollop 2-3 tablespoons of filling into the tortillas. Carefully roll the enchiladas, and transfer to the greased baking dish. Repeat until all the filling has been used.
Transfer the finished enchiladas into the oven, and bake until the tortillas have crisped up. (This should take 20-25 minutes, depending on your oven.)
Once the enchiladas are crispy and heated through, serve on individual plates and spoon the enchilada filling on top of the final enchiladas. Enjoy immediately!
Notes
Recipe adapted from The New Enchanted Broccoli Forest Cookbook.
This recipe is freezer friendly. Freeze any leftover enchiladas (or an entire serving) in an aluminum or ceramic baking dish with the sauce frozen separately. Seal the enchiladas with plastic wrap and foil, and it can stay in the freezer for up to 3 months. (I dare you to let it hang out this long!)
When ready to bake, remove the plastic wrap but leave on the foil and transfer directly to a 350°F oven. Bake covered for 40 minutes, then crank the heat up to 375°F, uncover, and bake for an additional 15 minutes until the enchiladas crisp up. While the enchiladas are baking, defrost the tomato sauce in the microwave, and when the enchiladas are heated through, dollop as much tomato sauce as you'd like over your final dish.
Nutrition Information:
Yield:
20 enchiladas
Serving Size:
1
Amount Per Serving:
Calories:

264
Total Fat:

9g
Saturated Fat:

4g
Trans Fat:

0g
Unsaturated Fat:

5g
Cholesterol:

21mg
Sodium:

612mg
Carbohydrates:

33g
Fiber:

3g
Sugar:

3g
Protein:

12g
Nutrition facts are an estimate and not guaranteed to be accurate.
Are you an enchilada fan?