Looking for a slightly sweet and fruity baked good for brunch this weekend? Look no farther than this delightful Lemon Blueberry Bread recipe!
Love a quick bread recipe? Don't miss Fresh Cherry Bread and Lemon Zucchini Bread!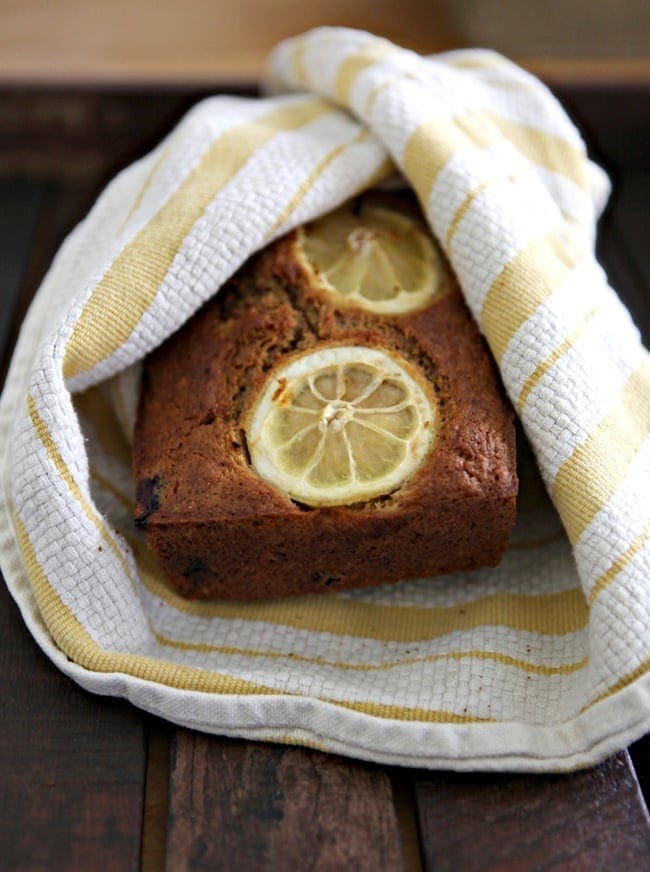 It's only 9 a.m., and I've been awake for about six hours.
I know. This is ridiculous, and I'm fully expecting to pass out sometime mid-day and sleep for a few additional hours since my body deemed it necessary to wake me up in the middle of the night. I am unsure where this restlessness came from, but I'll tell y'all two things:
1. I am sure it has nothing to do with the VMAs, as I'm an old fart and didn't watch them… not even for N*Sync. (I figure I can YouTube the performance and all that goodness without being mollified by whatever Miley did last night, right?)
2. I spent half of my afternoon at the Apple Store yesterday trying to fix a computer issue. The good news is I've got a workaround, but we weren't able to pinpoint what was causing the problem in the first place. I'm unsure if this computer drama has any correlation to my lack of sleep, but it did (and is) causing a bit of stress because I like for Mac to be a happy one. And then we need to add in the fact that I get bonus points for being told my computer produced the weirdest error message the Genius had seen all day. Yay?
… Currently, I'm bursting with energy at the moment, and I've done so many things already to get this Monday off to a good start, including some of my freelance work and other organizational things I consider musts, like daily to-do lists and ridiculously detailed meal planning sessions for the week. Because it's totally necessary and because it keeps me organized and in line and moving forward.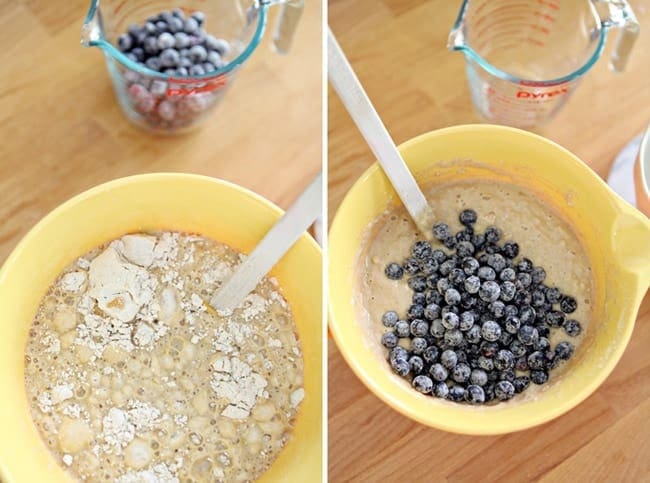 But for now? Now, we discuss this Lemon Blueberry Bread and how it's delightful and how I'm seriously contemplating running up to the store in a bit to get the ingredients so I can make it for myself for breakfast. (Because, CLEARLY, this is what needs to happen after I got minimal sleep.)
I've always been a sucker for breakfast breads, and this one is no different.
In fact, it comes together pretty quickly and bakes up really nice and acts as a fabulous breakfast/snack, depending on when you eat it.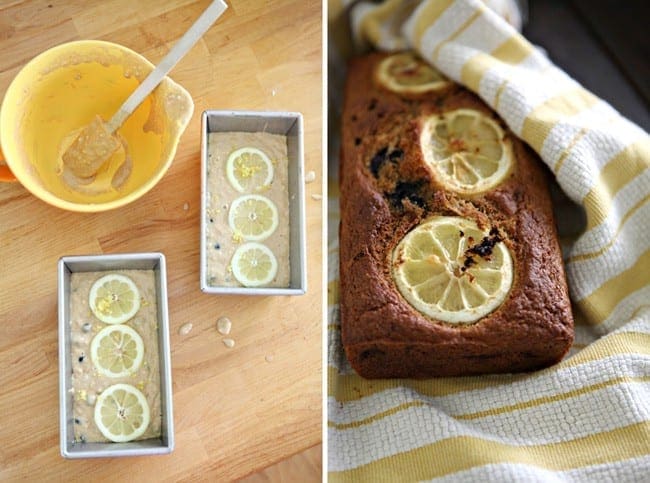 Here are the details for how to make it: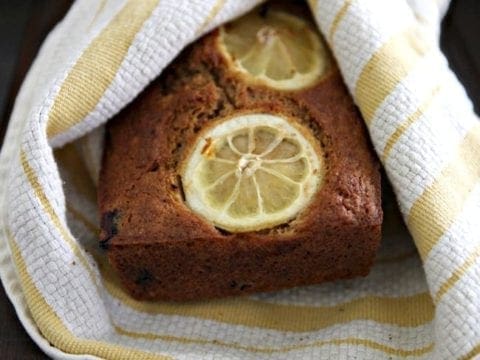 Yield:

Two 8" loaves
Lemon Blueberry Bread
Looking for a slightly sweet and fruity baked good for brunch this weekend? Look no farther than this delightful Lemon Blueberry Bread recipe!
Ingredients
1 cup all-purpose flour
1 cup whole wheat pastry flour
½ cup light brown sugar
¼ cup pure maple syrup
1 tablespoon baking powder
½ teaspoon baking soda
½ teaspoon kosher salt
1 cup fresh blueberries, coated with 1 tablespoon flour
2 large eggs
1 cup milk
½ cup plain Greek yogurt
1 tablespoon lemon zest
½ teaspoon vanilla extract
1 tablespoon lemon juice
Instructions
Preheat the oven to 475°F. Grease two 8" bread pans, and set aside.
In a medium-sized bowl, combine the sugar, maple syrup, eggs, almond milk, yogurt, lemon zest, lemon juice and the vanilla extract. Set aside.
In a large bowl, combine the dry ingredients. Mix together the flours, baking powder and baking soda.
Pour the wet ingredients into the dry ingredients, stirring until just combined.
Add the blueberries to the mixture, and stir until combined.
Pour the batter into the bread pans. Top with slices of lemon.
Bake for 15 minutes at 475°F. Turn the oven down to 425°F, and bake for an additional 20 minutes or until the bread is cooked through and a tooth pick comes out clean. (Cooking times and temps are based on my oven. It is OLD, so please, please check on your bread to make sure it doesn't overbake or burn!)
Remove from the heat, and cool.
Enjoy with a glass of milk and butter!
Nutrition Information:
Yield:
16 slices
Serving Size:
1 slice
Amount Per Serving:
Calories:

179
Total Fat:

2g
Saturated Fat:

1g
Trans Fat:

0g
Unsaturated Fat:

1g
Cholesterol:

27mg
Sodium:

237mg
Carbohydrates:

34g
Fiber:

2g
Sugar:

11g
Protein:

6g
Nutrition facts are an estimate and not guaranteed to be accurate.